Chevrolet Beat It
Chevrolet Beat It was an event created to release the new Chevrolet Beat 2018 in Costa Rica, Honduras and Nicaragua. Beat It is a live show where Chevrolet gives a brand new car to the winner in each country.
The event was very successful in each country visited and gained over 935.000 viewers.
The initial idea, the concept, belongs to creatives Erick Apuy and Rafael Rivera. Art direction comes from Leyre Durán, who wanted something modern and unusual for the brand with bright colors and energetic.
I choose electric and sober colors to give a balance to the graphics of the live show. Also, I didn't want to follow the traditional color palette used in game shows around the world and wanted some that differentiate Chevrolet from others.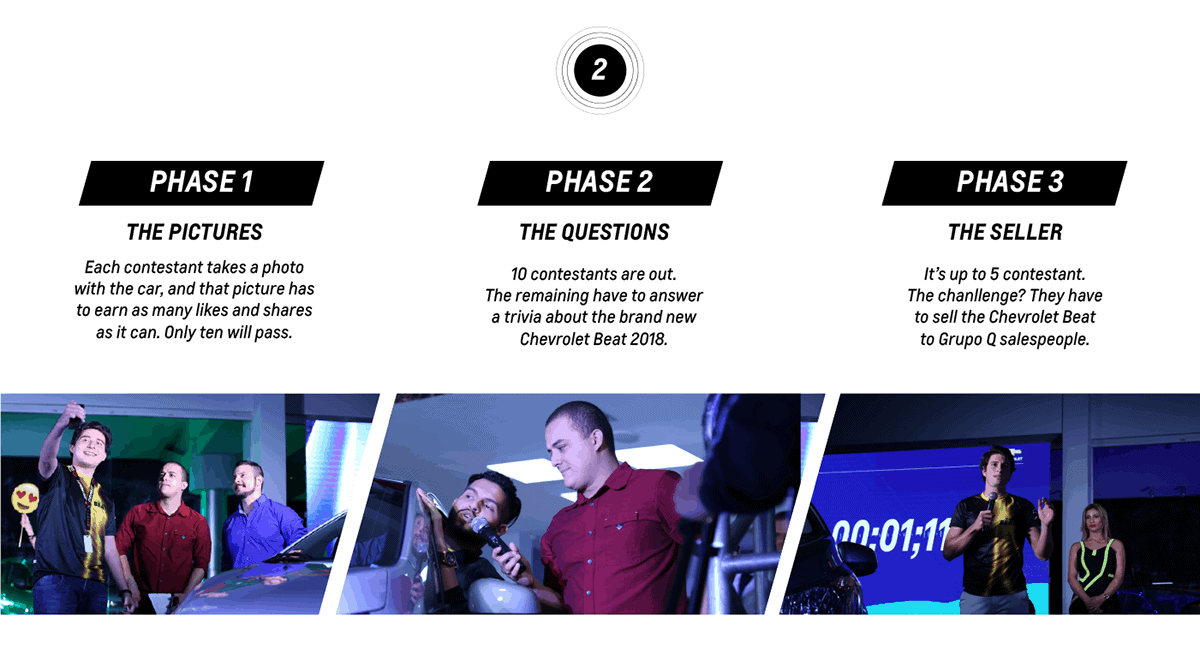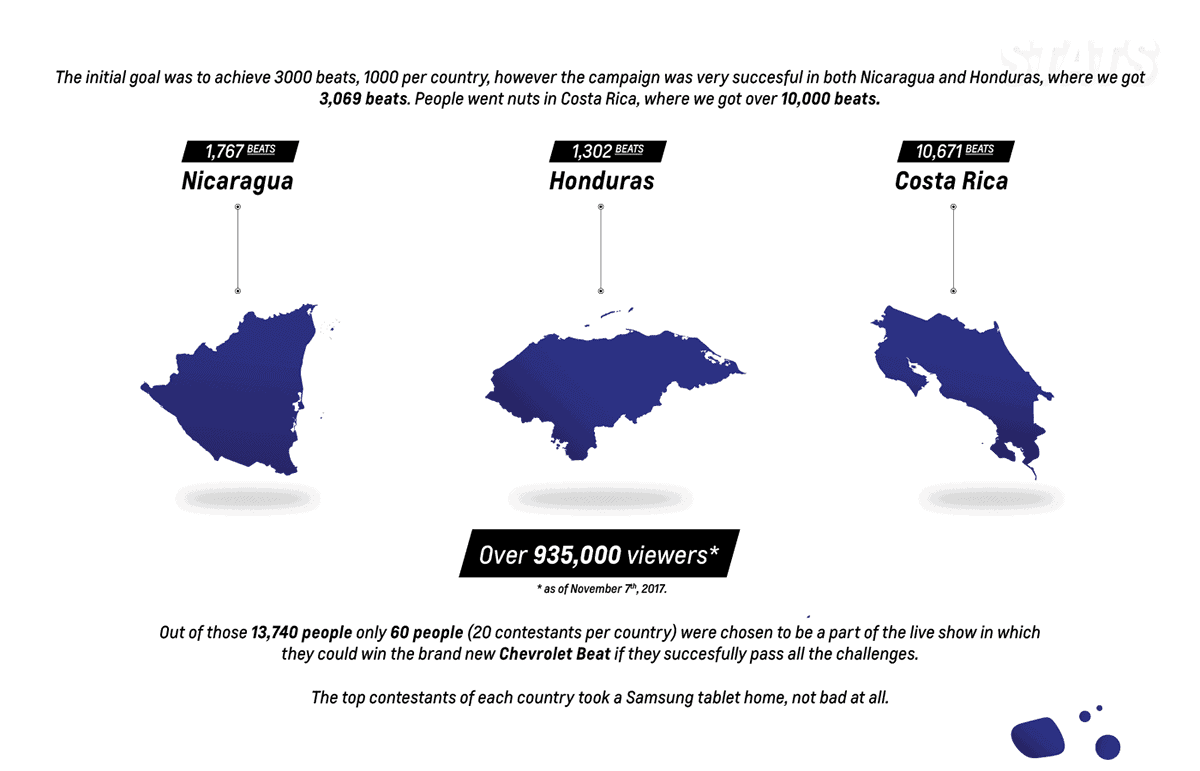 I used three programs to design: Adobe Photoshop, Adobe Illustrator, and Adobe After Effects.
It was hard to kick off with the design. I felt very insecure because I wasn't doing anything too traditional and it could get lost in translation. Also, Chevrolet never did something like this before, but when the logo, in paper,started getting some shape and I figured out which colors we could use I was more secure about the project.
The logo was always intend to include the official Beat logo used on the car, but we played with some elements that could give the graphic some rhythm, sense of music, beats, but keeping it sober, simple and versatile. So we included the "play" button in it.
While creating the logo, I thought that its background could change. I created some blobs in Adobe After Effects like the ones you see in lava lamps, which also reflect the groovy music for many. For the title card of the show, I added an equalizer that reacted to the beats. That's all you in the title card: groovy blobs, an equalizer and the logo.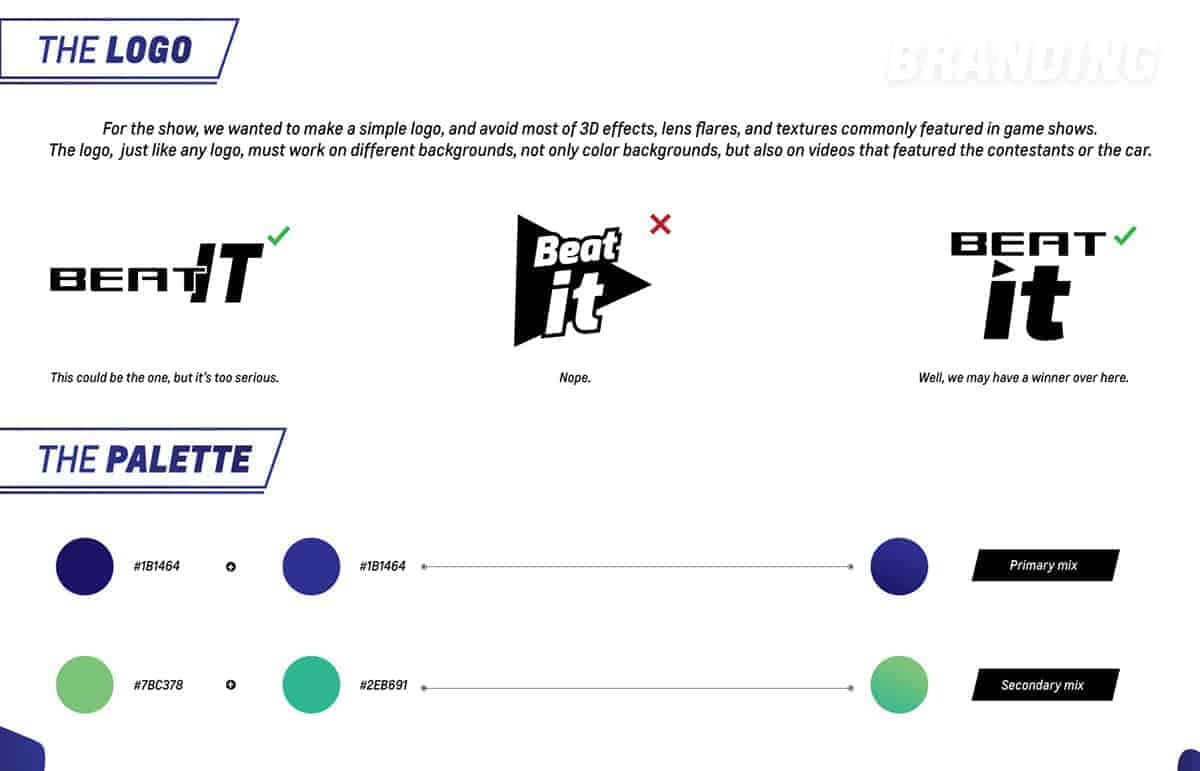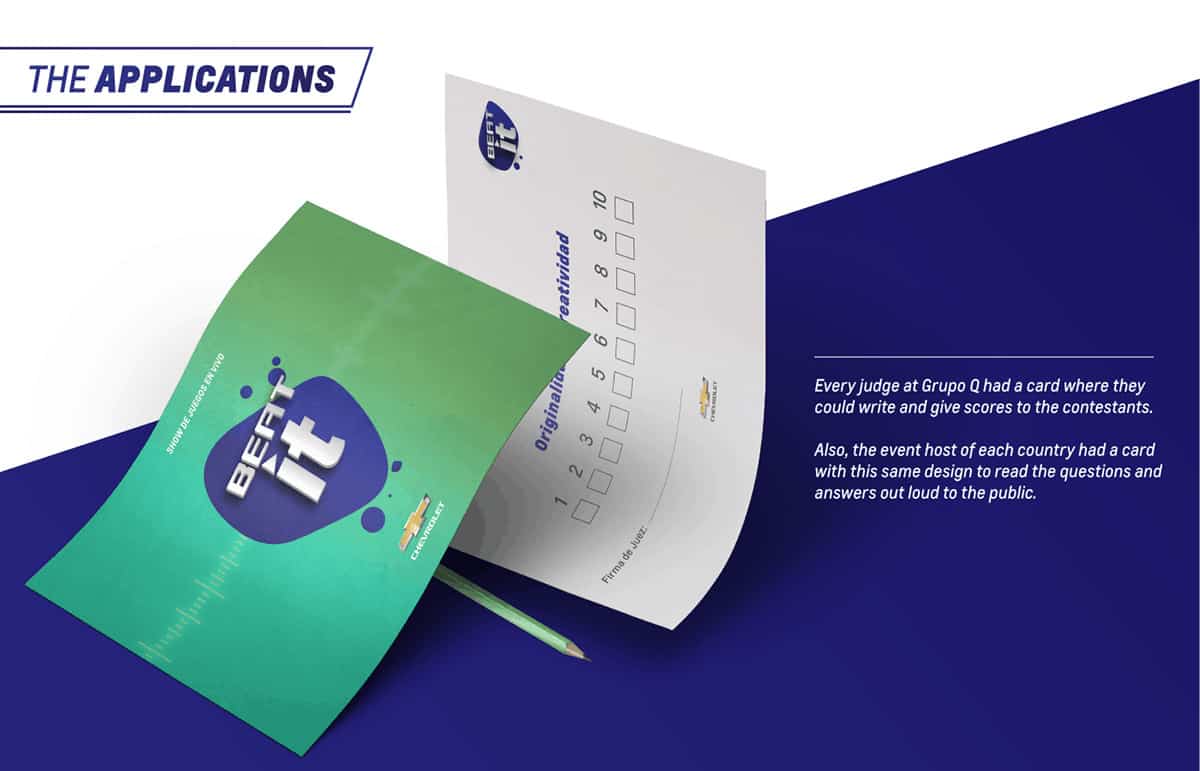 In the agency, the art director got very excited about the branding and co-workers where pretty satisfied with logo. Other public I know had very positive reactions to the design.
In terms of the event itself, people got crazy. We are close to the million viewers. People participated a lot, we earned way more interaction than we thought. At Interaction we are very to see that now these three countries know the Chevrolet Beat.
Think outside the box when you design for a well stablished brand while also sticking their brand book. Do something different and surprise them with your projects.