Cloud
The main feature of the Cloud chair is its tri-partition. It consists of three separate elements, armrests and seats of specific organic shapes, which in their rounded form, form the impression of the cloud
composition.
The elements link the wooden structure that follows the shape and through the fluid joins connects into the legs of the chair, creating a harmonious whole. The chair is shown in three different shades of color, which further emphasizes the separation of the three structural elements.
The inspiration for this product was the cloud term. Semantic, cloud symbolizes formative variability and glare, softness and comfort. The Cloud chair is designed to follow and adapt to the human form and visually reminds of a gaseous cluster that will provide the user with a comfortable and safe zone.
I first thought about the concept how to make an elegant sofa with organic form and a striking appearance. So I made a lot of sketches which one of them sat best that description. Then I made a model according to the drawing in 3d program. I use: Pencil and paper, AutoCAD, Autodesk 3ds Max, Adobe Illustrator.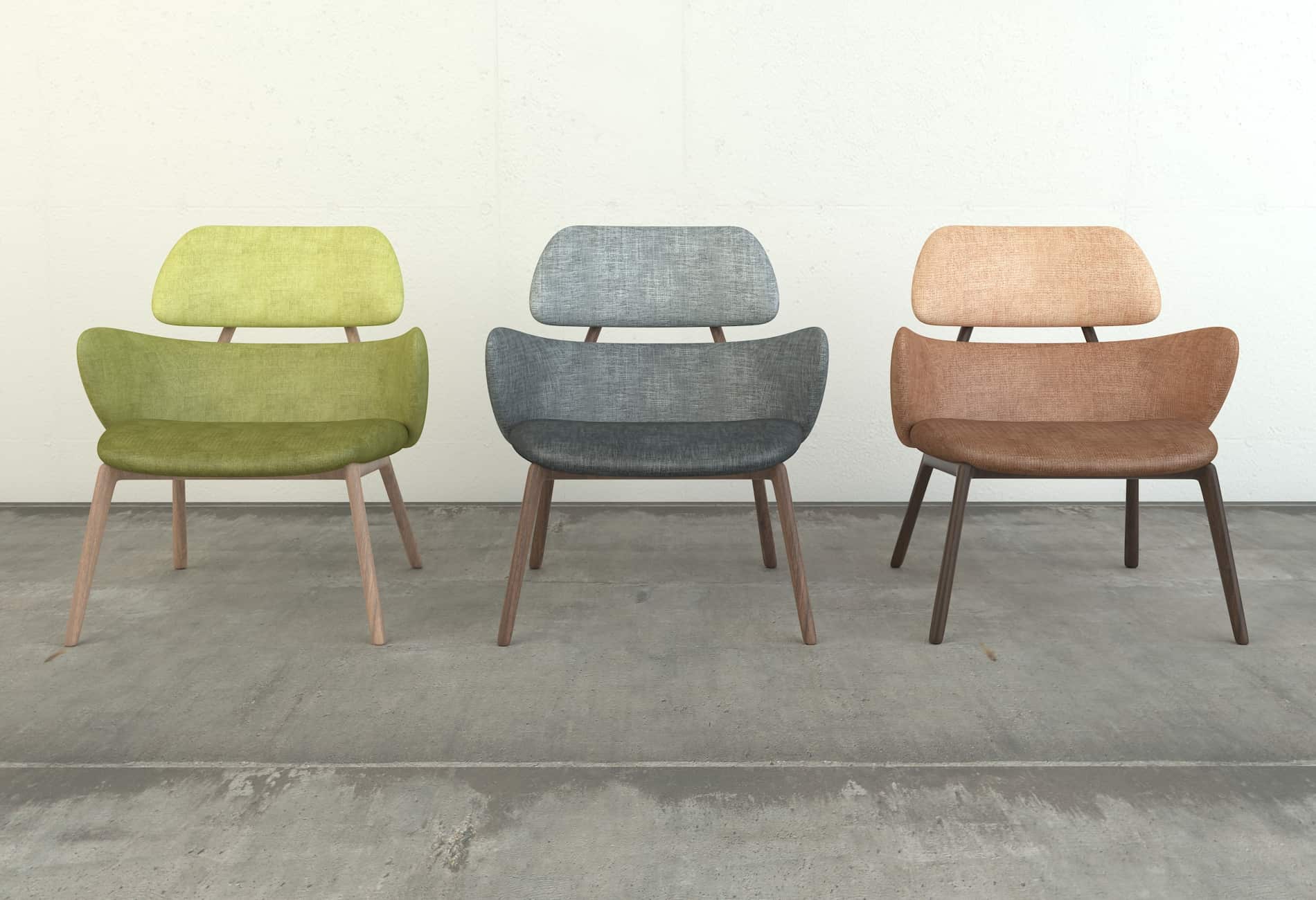 People respond very well to my project. I got a lot of positive comments about the product itself from people all over the world. They say it looks very original and stylish and also very comfortable. They like my concept very much and they are very supportive! ?