Conceptual Project: High Park Tiny House
Academic 2nd Year Project
Environmental Design - Interior Design Specification - OCAD University [Toronto, ON, Canada]
The project is a conceptual project that imagined how a small-sized private house could be designed. The house would be a private house that was suitable for only one person. All necessary furniture and appliances were included. The project explored a special interior layout for all rooms with mechanical supports and remote control.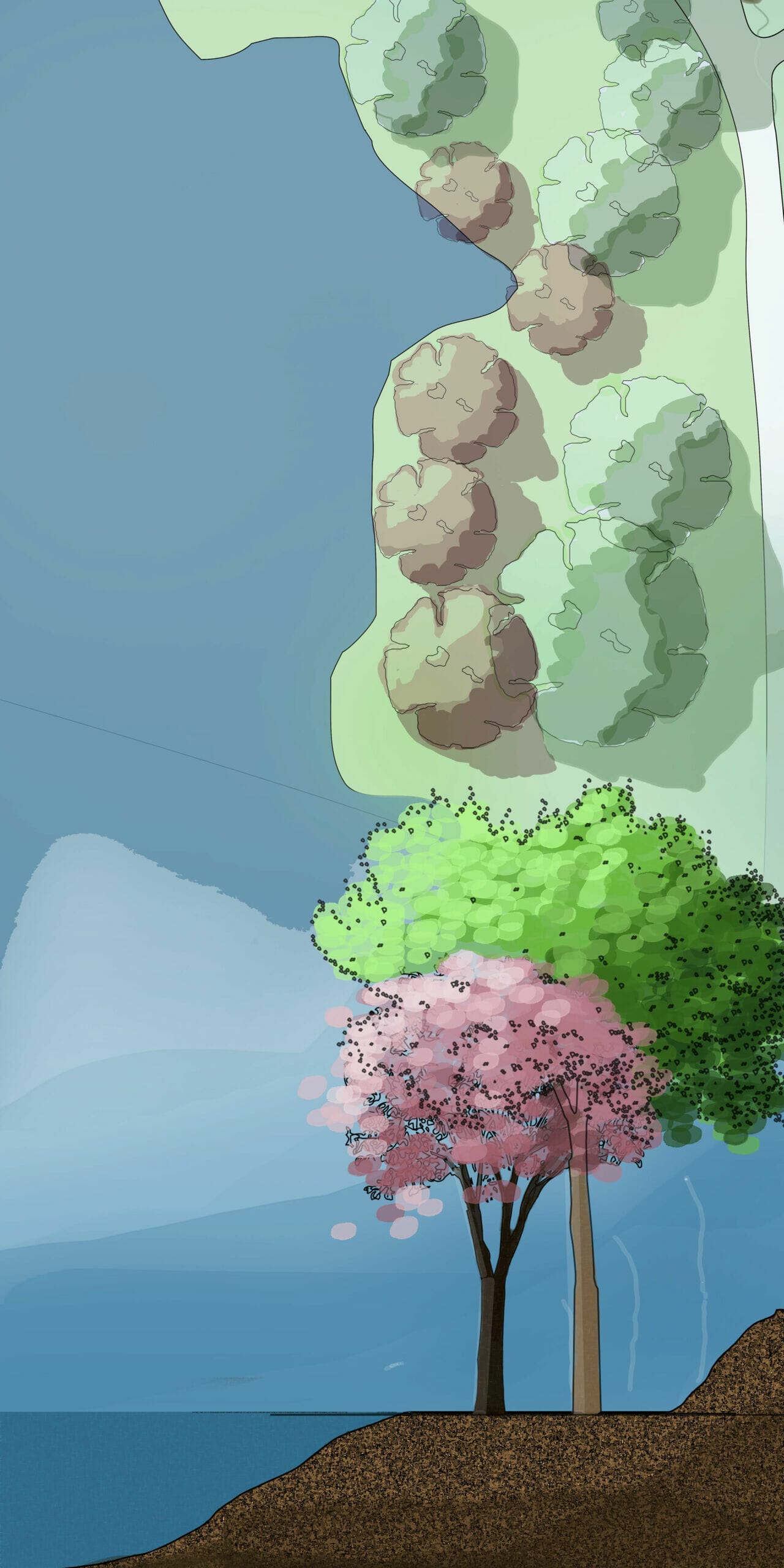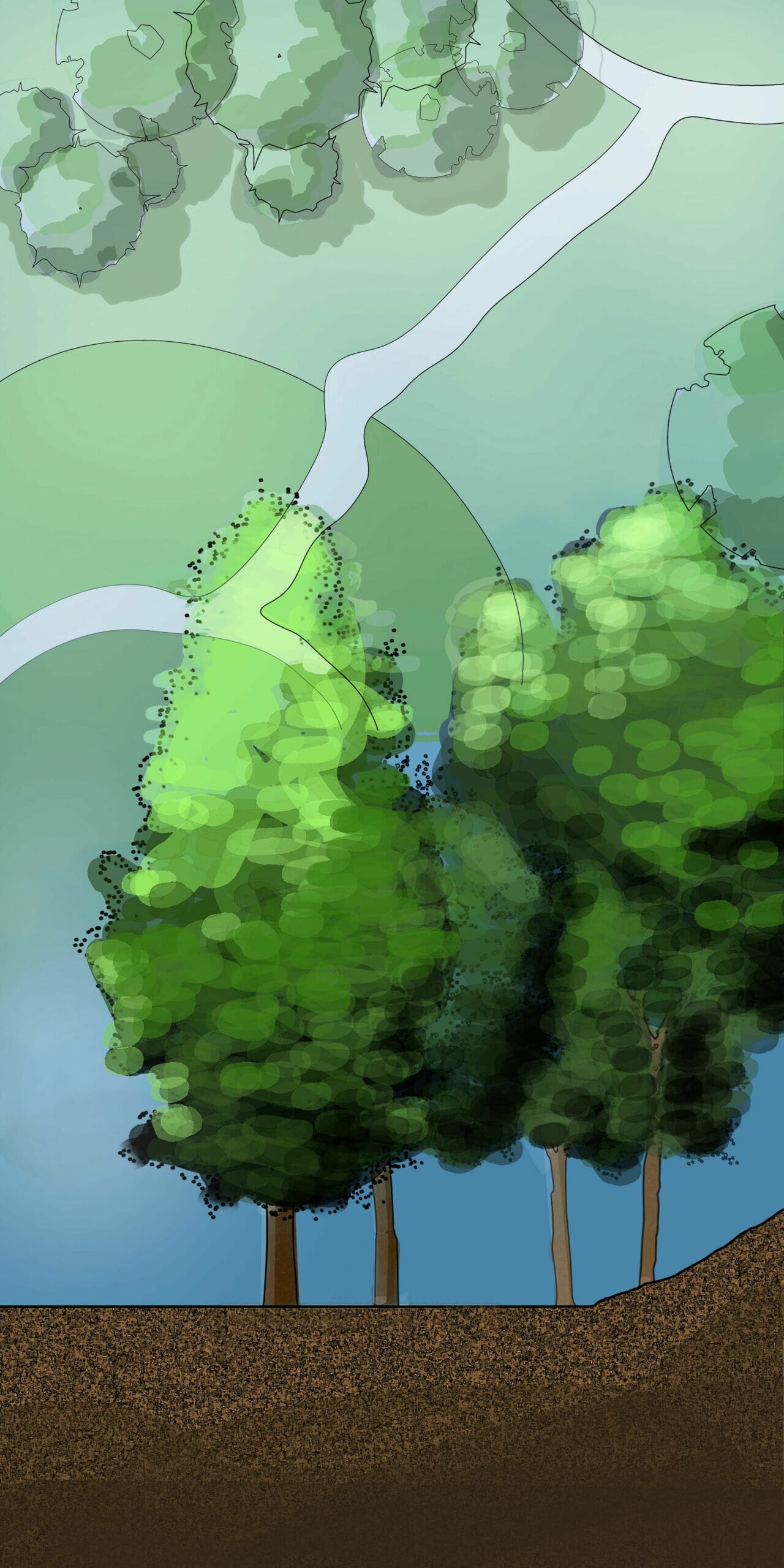 🌸: Conceptual idea comes from the cherry blossom trees that were around the high park site, which was close to the selected project area. It, therefore, took the cherry blossom petal as inspiration and shaped it into the curved roof and walls. On the floor plan, it is clear that the house looks like a flower, with each petal functioning as one room, including a washroom, bedroom, kitchenette, workshop, and a central reading/gaming area. By designing an orbit sliding bookshelf, the house solved the issue with circulation. The owner shall use the reading table tied to the bookshelf and the remote control to slide the bookshelf to the other side when using specific rooms. On material choices, the house was mainly built with local timber, which helped the house to merge with the surrounding environment.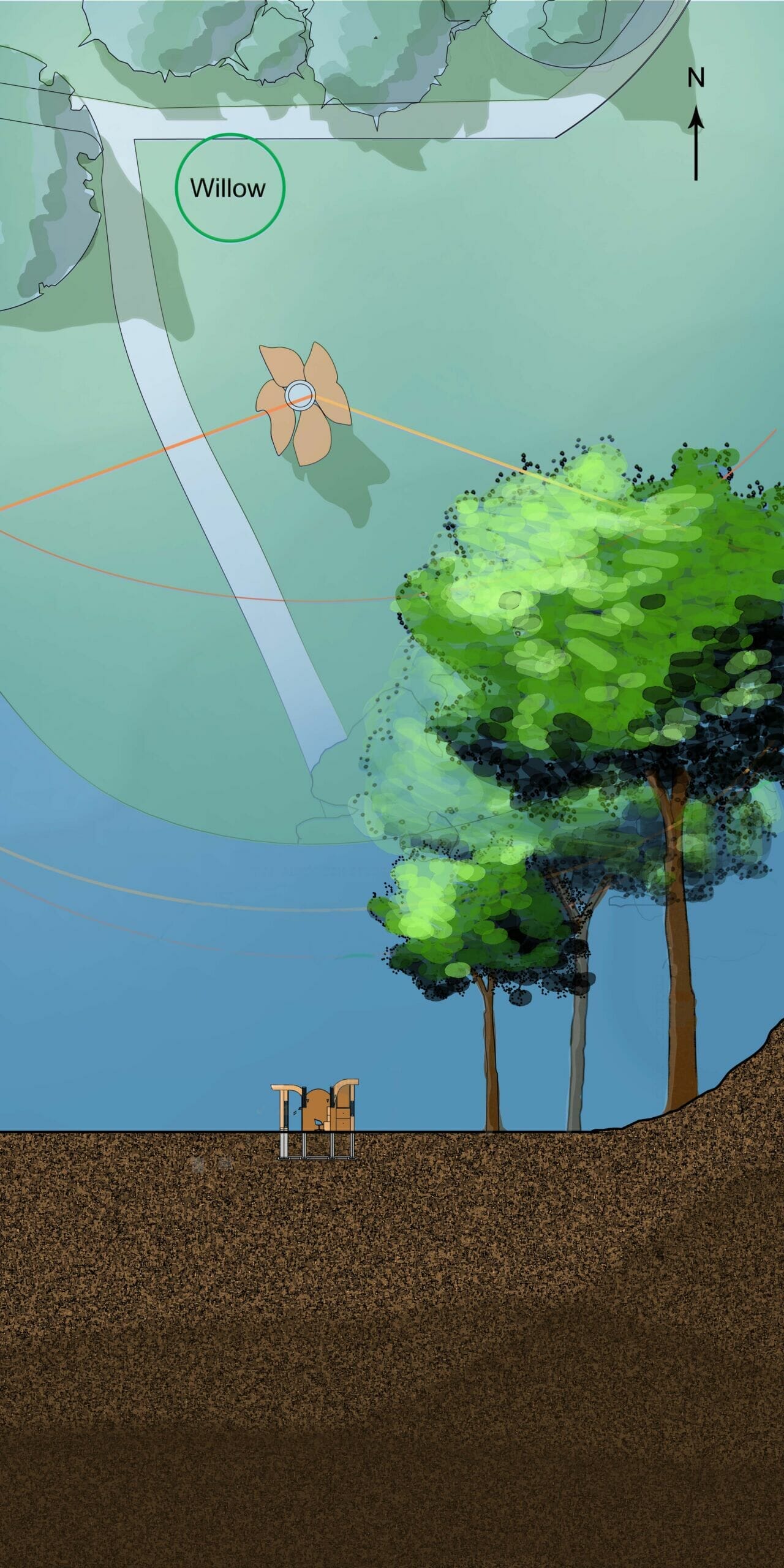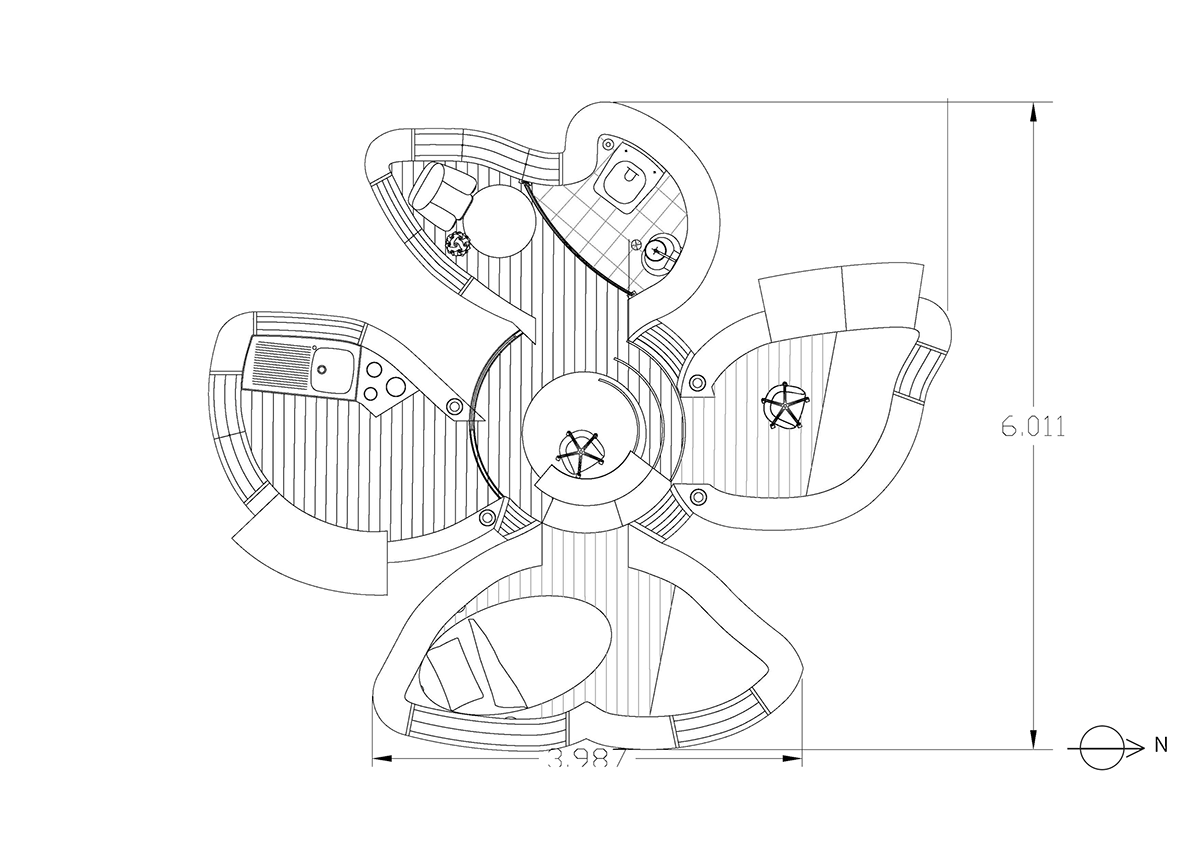 SketchUp and Rhino are used for modeling the roof and body of the house, with Adobe Photoshop involved in renderings. Digital Model was sent to AutoCAD for further detailing process.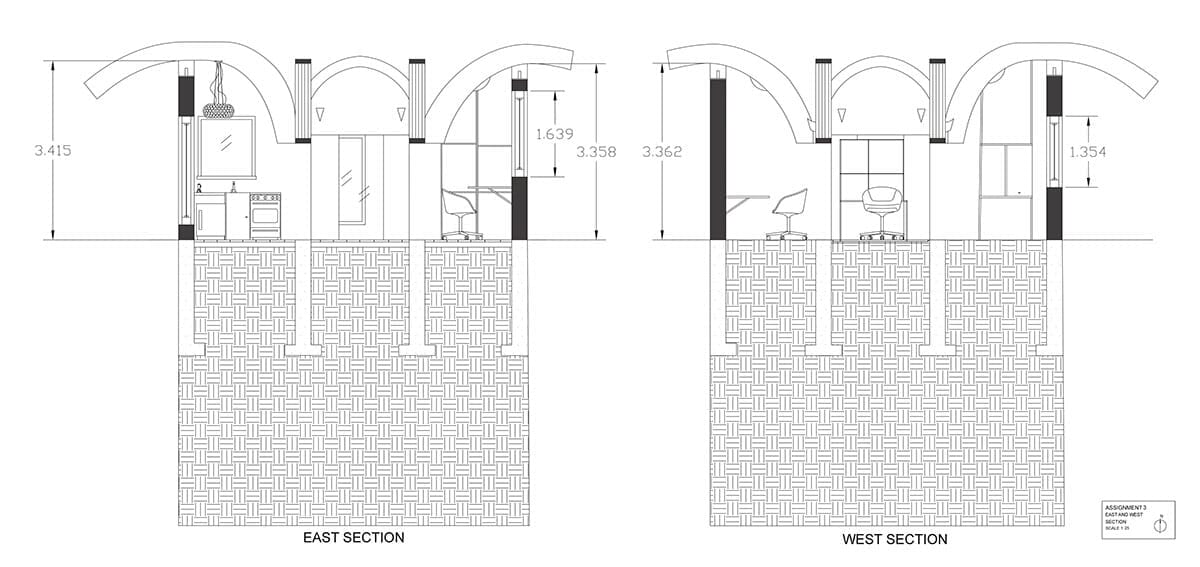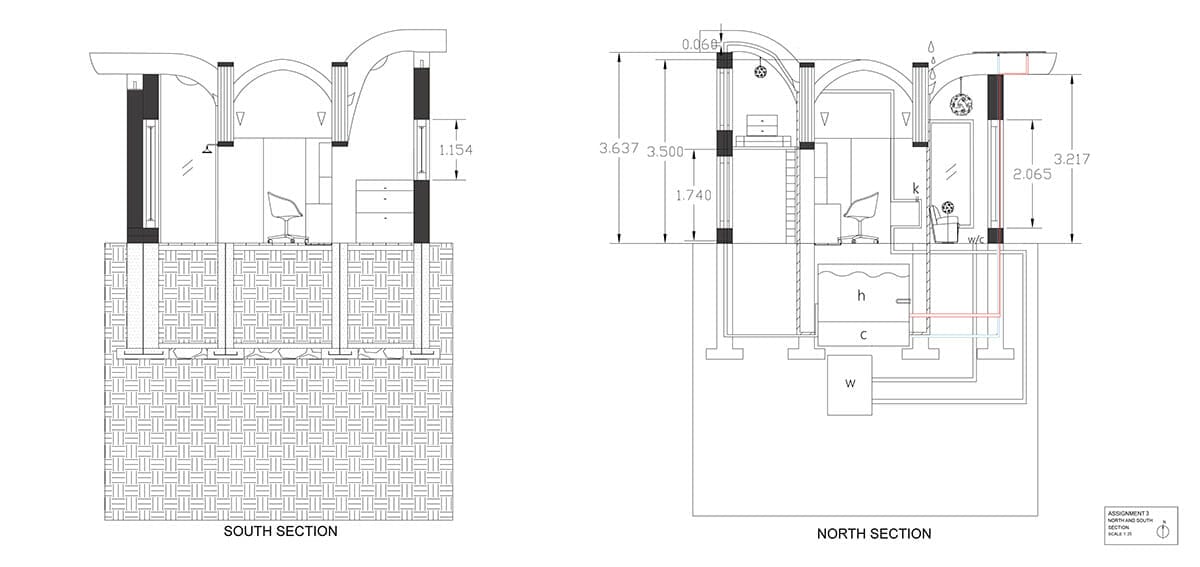 It was an academic 2nd-year project, and by that time I was not really familiar with all kinds of rendering software and hand-making model skills, therefore at the end of the year, it was some kind of pity when I present the whole project with my professor and his colleagues. It was a pleasure that they provide me with many advice and small skills in modeling and drawing which I kept using today. It was also really fun to have a chance to experiment with weird small houses that may not show often in real professional practices.
I welcome all kinds of discussion and interesting comments, if you would like to contact me, please see my profile email ;))