Grey living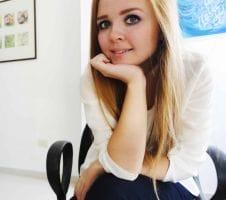 Grey Living is a living room project that was a part of residential villa in Kuwait. This villa has three floors, the living room is on the ground floor. It has great, narrow, high widows on the main facade of the building. This room is also connected with the first floor, because of its high ceiling. The room has a fire place built in a wall with a TV above it. The fireplace gives the room its warm and calmness. With wooden stripes on the two sides of the fire place the room is more natural with the brown color of the wood close to the industrial grey leather. There is a small private corner behind the sitting area to take private conversation or just to enjoy a cup of tea or to read a book alone. With hidden lightning behind and modern chandelier above you.
The Modern style of the room was chosen to make something new, different of the Golf countries villa styles, that are always searching for classical wealthy details and designs. I wanted to give something classy but simple at the same time, give details but in a different way.
The chosen colors, grey and dark colors in the furniture with wooden stripes all over the walls are elegant and edgy with a feeling of warmness in the brown wooden color.
First i used my imagination and some papers to put all of my ideas that I wanted to create. Then I draw the room using Autocad to begin the 3D level in 3Ds Max 2016. After finishing the room I used v-ray 3.05 for the final renderings.
At the end the shots were given their final touches using Photoshop CS6. To have the final result that we can see it now.
I was really happy from this project, especially when a lot of my friends and followers had great comments on it. It is really great to have this kind of support and encouragement. I did learn a lot of new things from this project, that is you have to enjoy what your are doing to do it the best way you can. Every project you have, you have to work on it with love and passion, and you have to take care of its all details.
I am looking forward to reading your comments on my small project.