Gastrônomos Culinária
EN-US:
Gastrônomos was born from the union of three professional friends passionate about cooking, who after 15 years of acting in the gastronomy market for events, decided to undertake and expand their creative cuisine.
PT-BR:
A Gastrônomos nasceu da união de 3 amigos profissionais apaixonados por cozinhar, que após 15 anos de atuação no mercado de gastronomia para eventos, decidiram empreender e expandir sua cozinha criativa.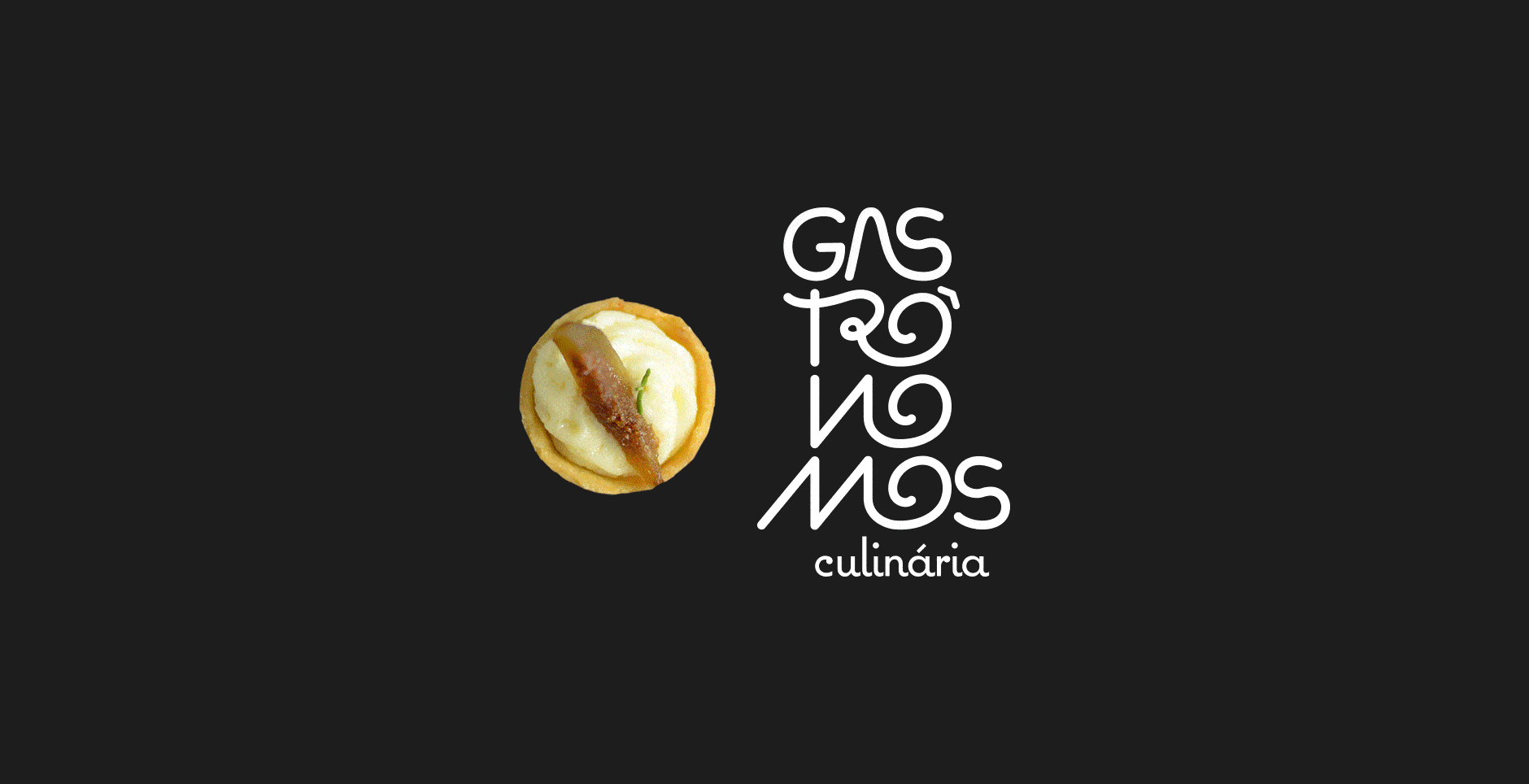 EN-US:
We wanted to build a human brand, a brand that was unique, that people could identify with it, just as food unites people, we wanted to convey that union through the brand. So we opted for a handwritten typography, as if done in a small napkin, with a palette of varied colors, predominantly warm and pastel colors to activate in memory of people their unique experiences in the kitchens of their homes.
PT-BR:
Queríamos construir uma marca humana, uma marca que fosse única, que as pessoas pudessem de identificar com ela, assim como a comida une as pessoas, queríamos transmitir essa união através da marca. Por isso optamos por uma tipografia manuscrita, como se feita em um pequeno guardanapo, com uma paleta de cores variadas, predominantemente mornas e de tons pastéis para ativar na memória das pessoas suas experiências únicas nas cozinhas de suas casas.
EN-US:
We used the Illustrator and Photoshop tools to create this project. In addition to the handmade drawings, which helped us in designing an "irregular" mark giving a human touch and more homemade to Gastrônomos.
PT-BR:
Nós usamos as ferramentas Illustrator e Photoshop na criação desse projeto. Além dos desenhos feitos à mão, que nos ajudaram na concepção de uma marca "irregular" dando um toque humano e mais caseiro à Gastrônomos.
EN-US:
The customer was delighted with the result and the feedback we received was as positive as possible. They said that every time they looked at the brand, they became more in love. And that they have managed to see in a different way since the design of the brand, have become more professional and more excited.
PT-BR:
O cliente ficou encantando com o resultado e o feedback que recebemos foi o mais positivo possível. Eles disseram que cada vez que olhavam para a marca, ficavam mais apaixonados. E que eles conseguiram se enxergar de uma forma diferente desde o projeto de marca, ficaram mais profissionais e mais empolgados.