Local144
Wayfinding & signage for Local 144 in collaboration with the architectural firm Blouin Tardif. The construction of the brand new premises of this imposing union of pipefitters and welders in Montreal required new signage adapted to the environment, both stylistically and functionally.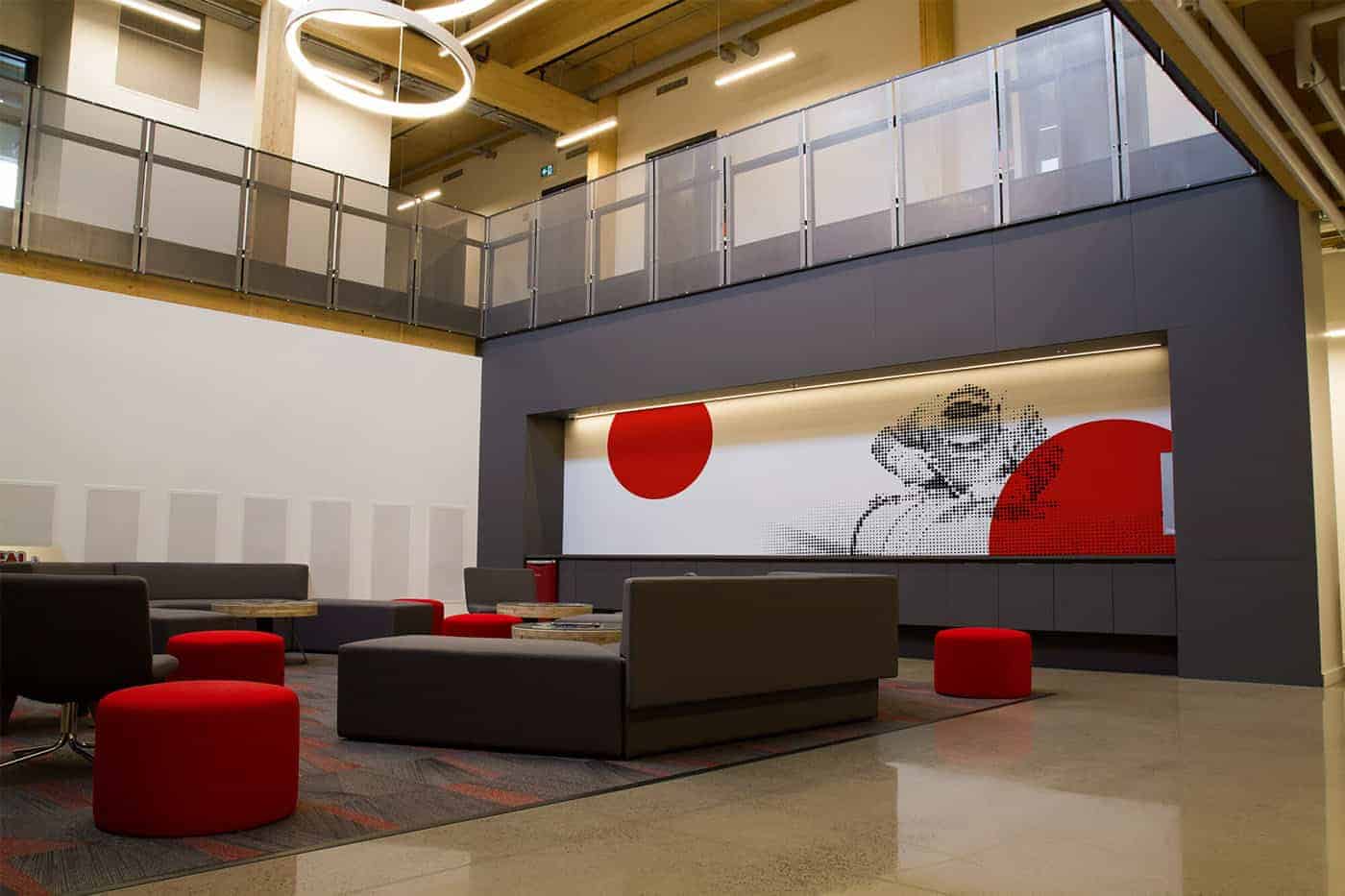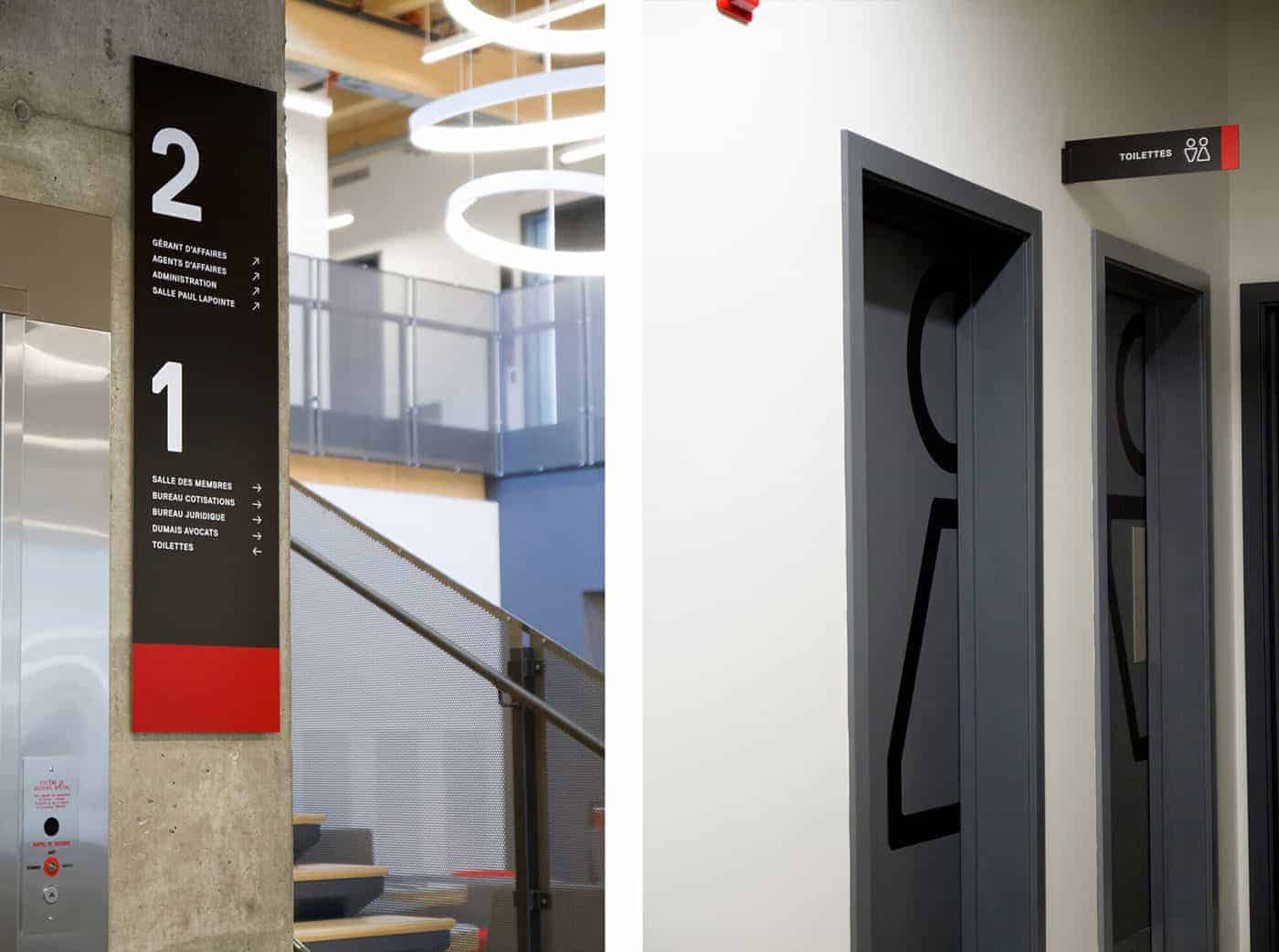 The architectural design team had invested in graphic subtleties specific to the client's field of activity – such as the various deliberately visible pipes along the ceilings, or the circular shape of some luminaries. We have embraced this spirit by creating graphic murals made of circles reminiscent of the tubing. We also celebrated the robustness of the trade by composing the entire signage system on large raised plates with a brushed-steel look. The iconography matches the angular typography describing each place and thus facilitating circulation inside the two buildings. We've kept the red and the black for the wayfinding which are the main colors of the actual client identity.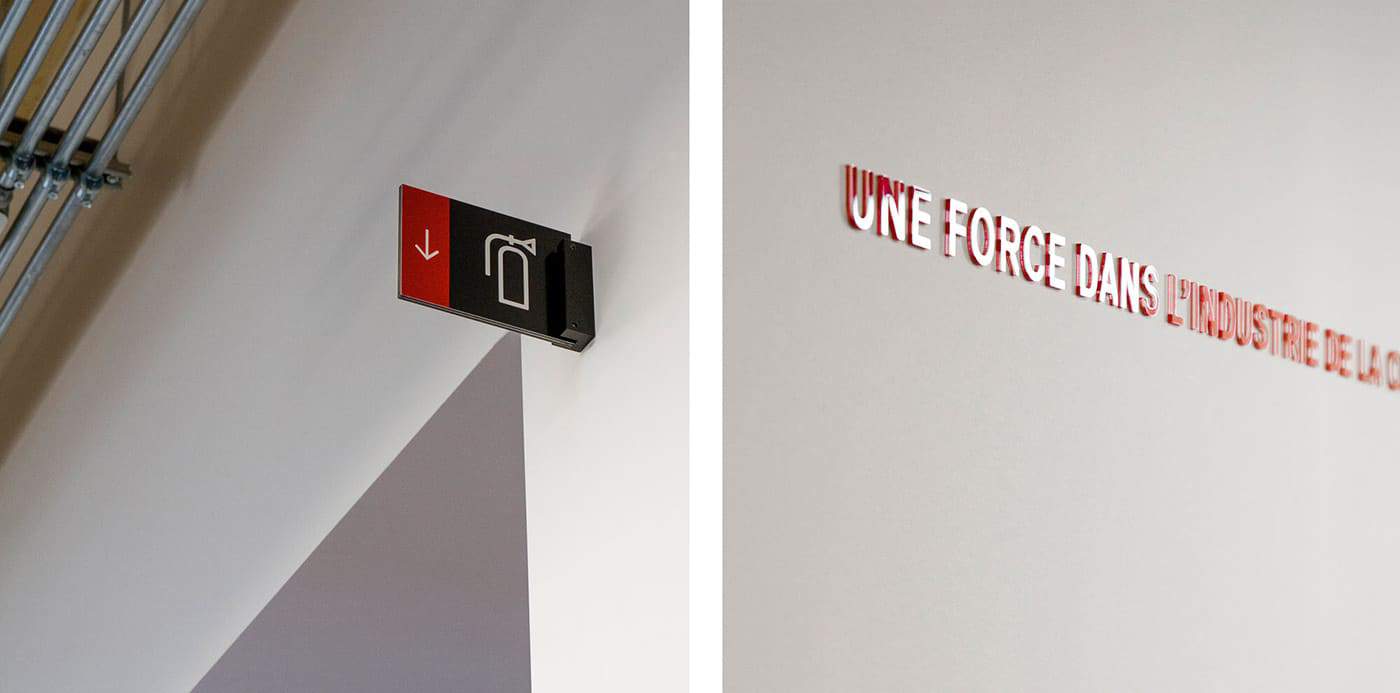 We've used the software Illustrator CC for the final production. Photoshop CC was useful to simulate everything to get approbation from the client. Also, pen & paper to storyboard the user's roadmap, the flow. It's really important to understand each of the touchpoints and get approval before starting any design.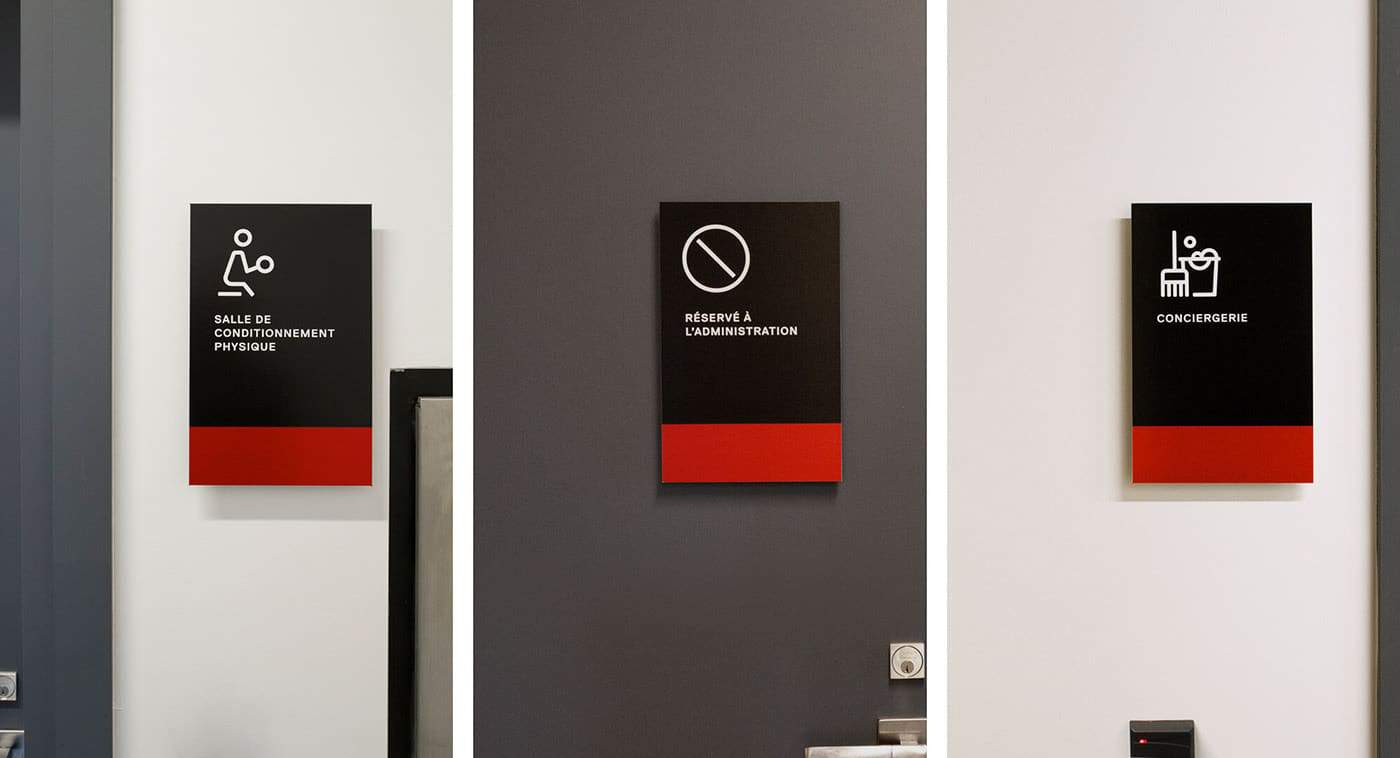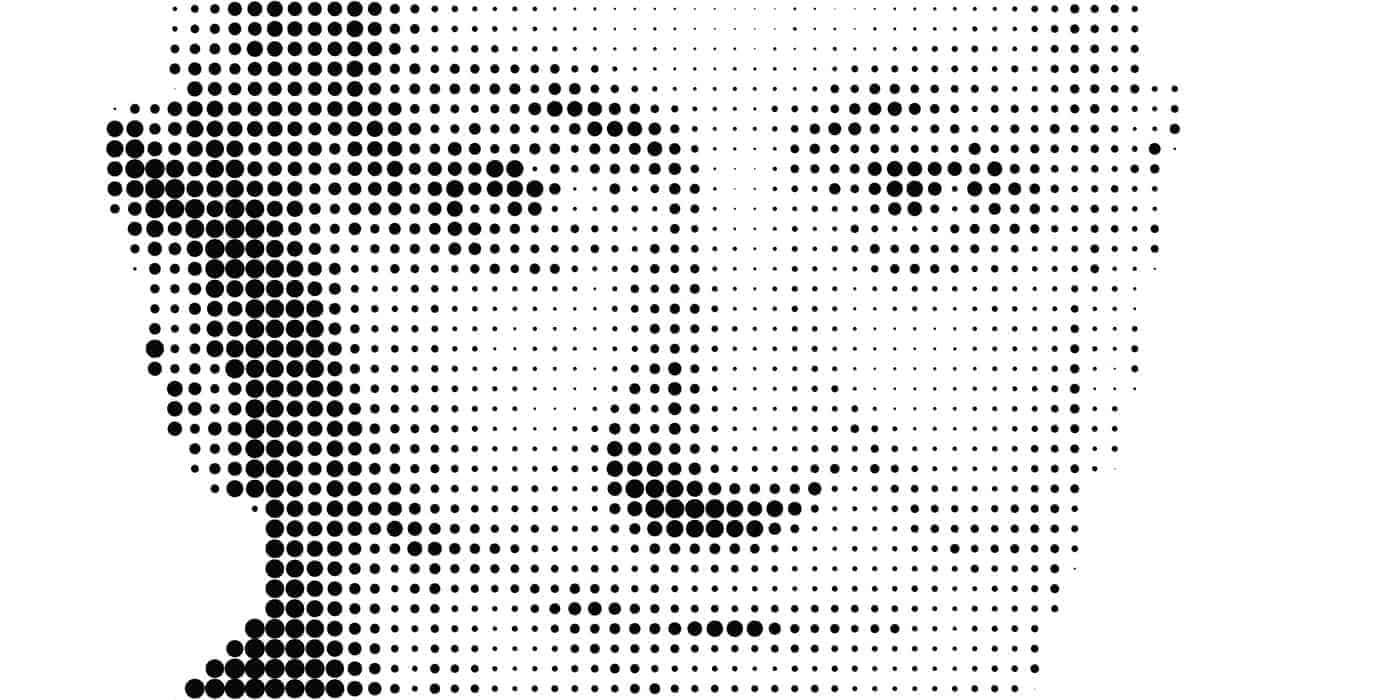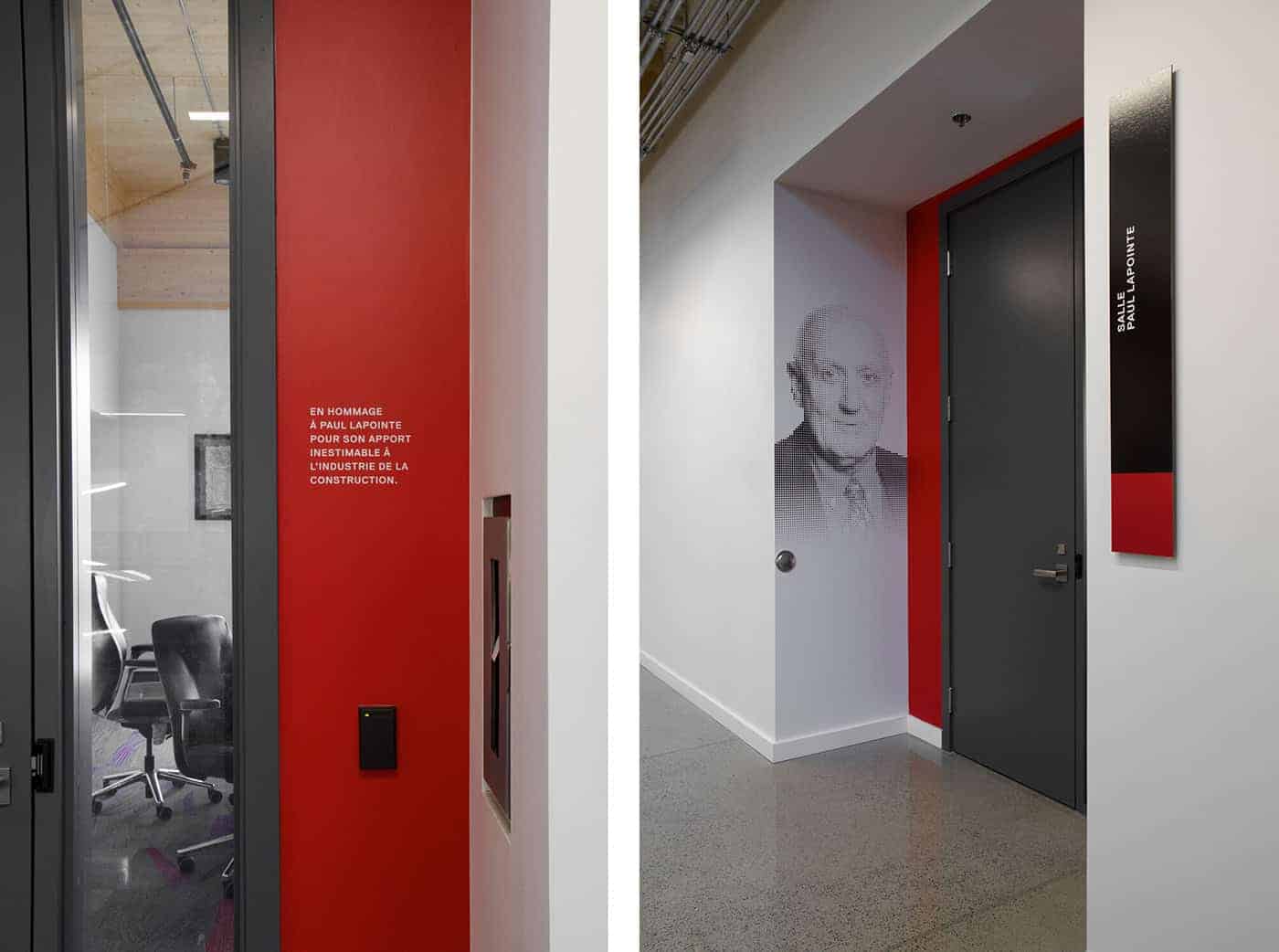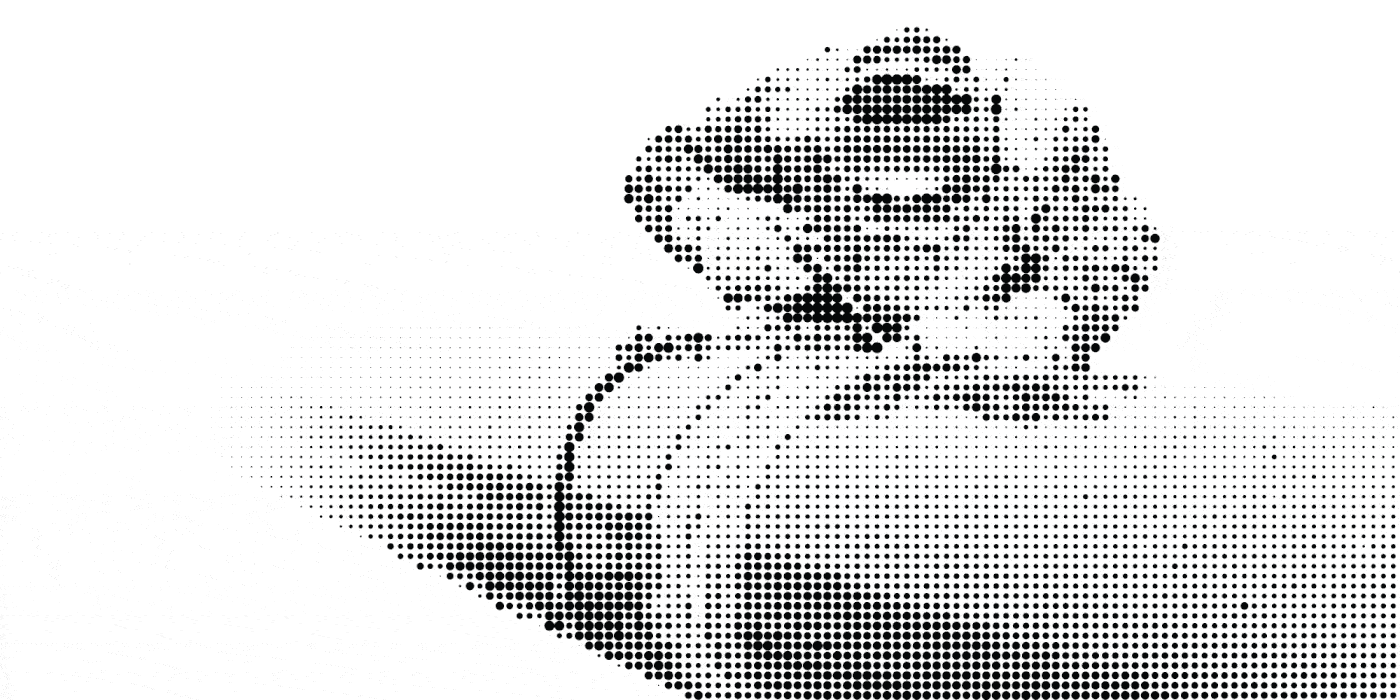 We've learned the importance to work closely with the architects so that the design goes hand in hand with the physical environment. We've discovered that choosing the right materials and the way that the signs are installed can enhance the overall experience.