LOTA De Re!
LOTA de re is an application which me and my friend Rucha Takalikar had design for a classroom project.
It is an application targeted towards Indian bachelors, students, hostelites etc. the ones who have fixed allowance.
The frustations and the goals of the targeted audience are the fundamentals of this application.
The main function of this application is to keep track as to "Who owes whom what ?" satisfying the audience with organised and reliable functions in a very easy, casual tone of voice.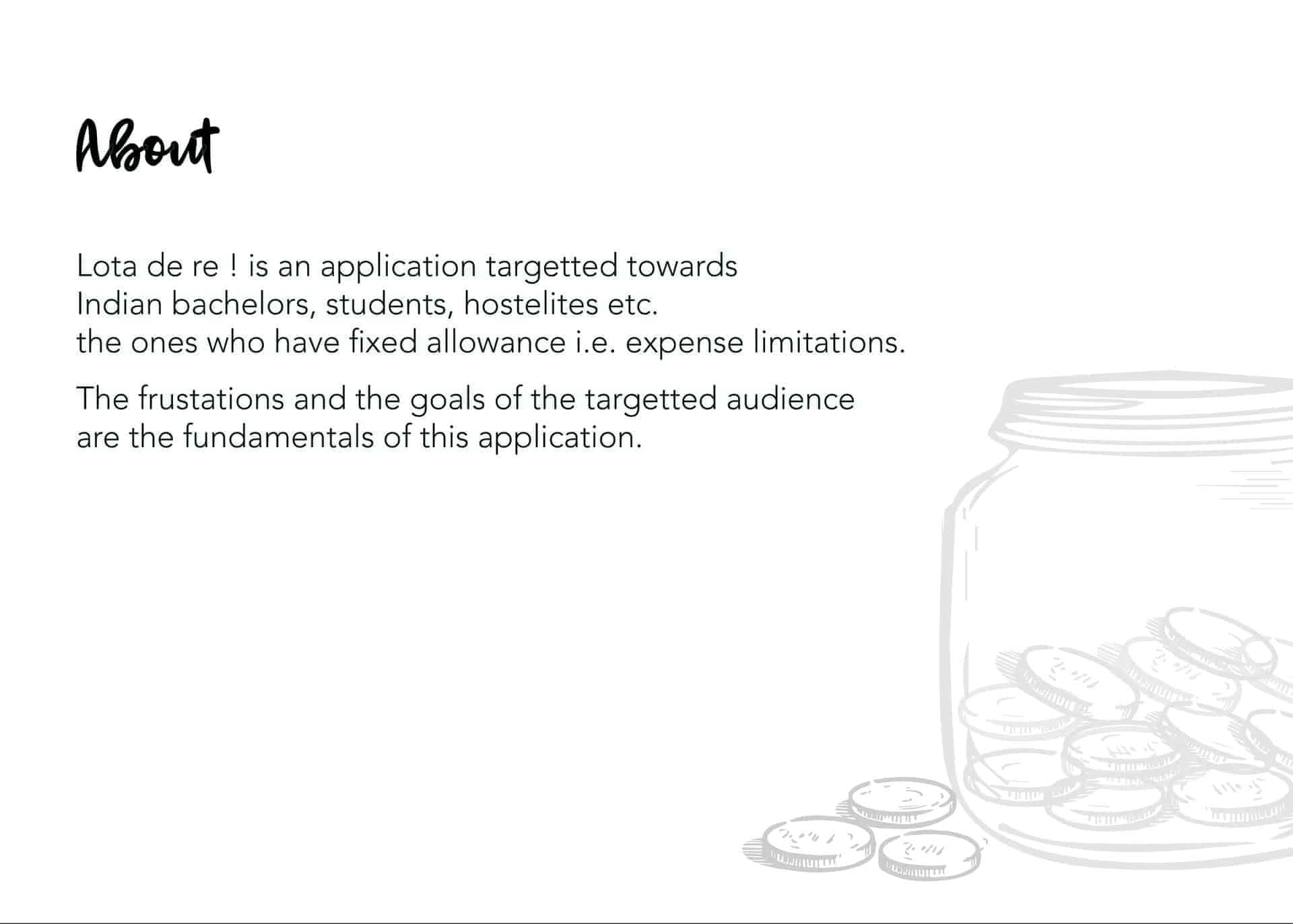 As part of our college projects we had to develop and application for Iwatch. I came up with this concept because being an hostelite, having fixed allowance, I faced a lot of problems managing my monthly expenses. Taking this idea further we interacted with our batchmates, friends, cousins and they agreed to share similar issues and so we shortlisted the most common ones in order to satisfy our target audience needs with organised and reliable functions. The colour palette we chose was fresh, attractive, energetic and most importantly friendly as it was our USP. The icons used in this application were easy to understand and guide the user smoothly through the application.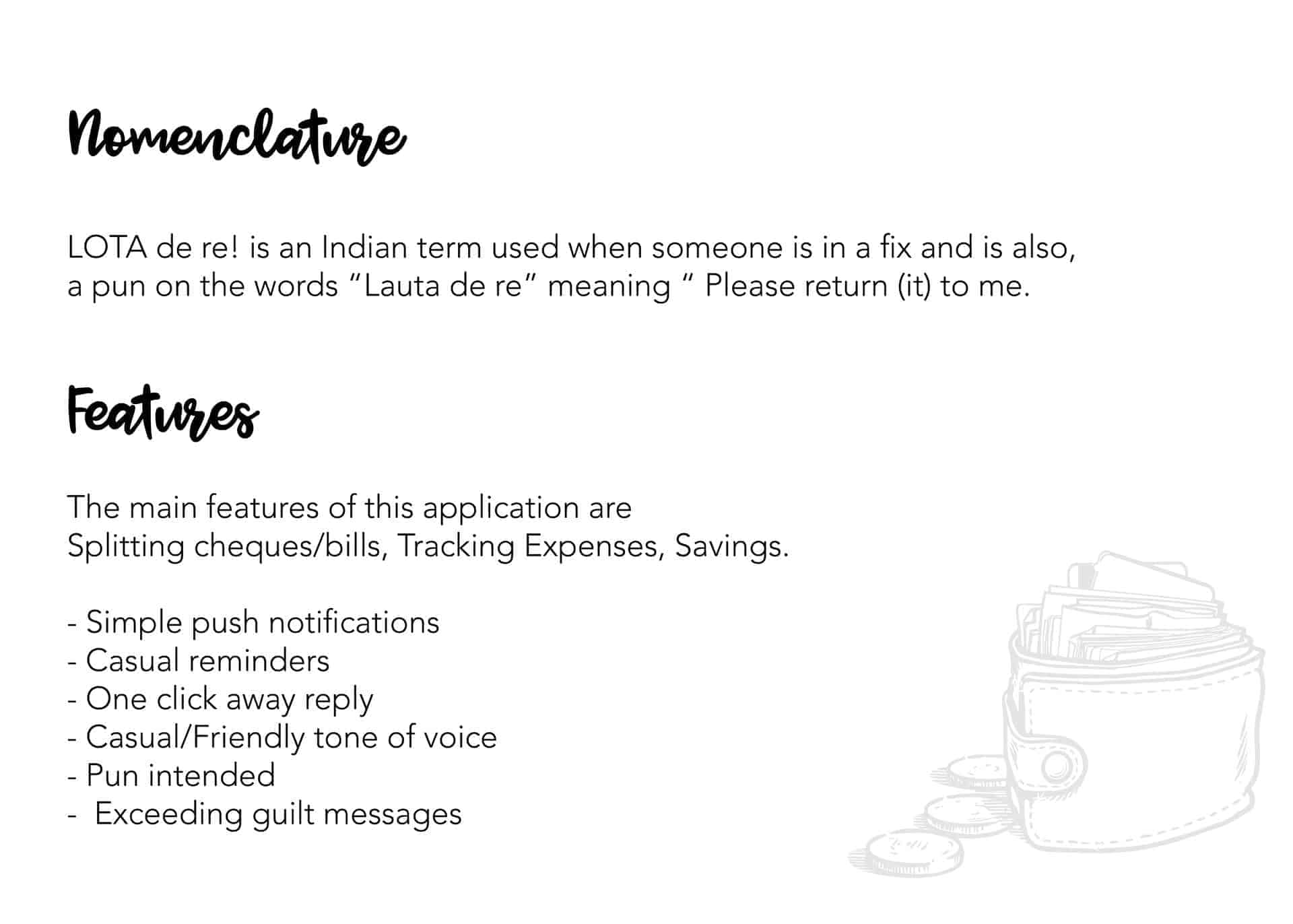 Both of us worked on the same concept, and came up with different visual output. In the beginning I started with, designing the identity for the application using Adobe Illustrator. Later on, I explored icons, typography and the colour palette. Using all these elements I worked on the wireframes of the application.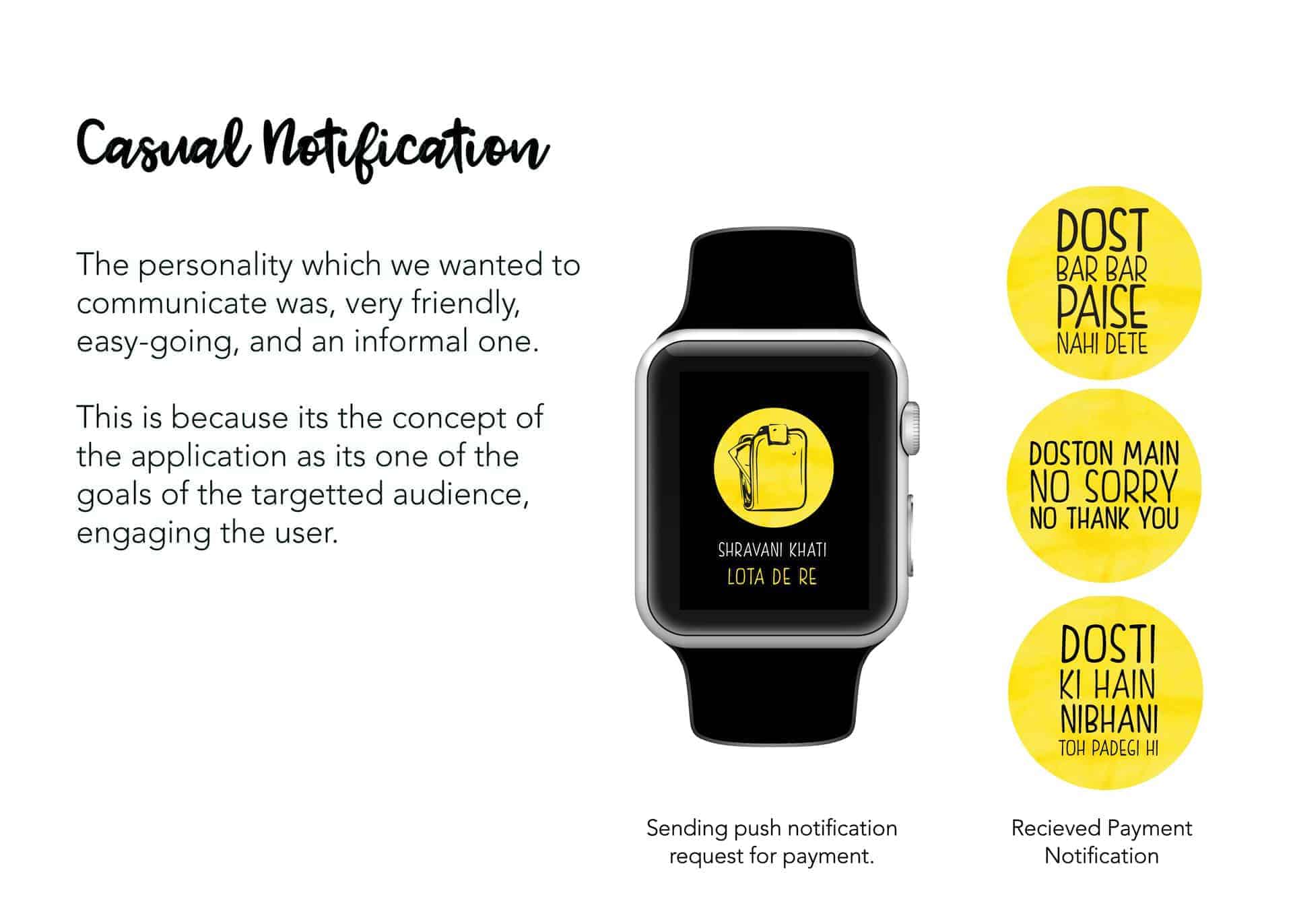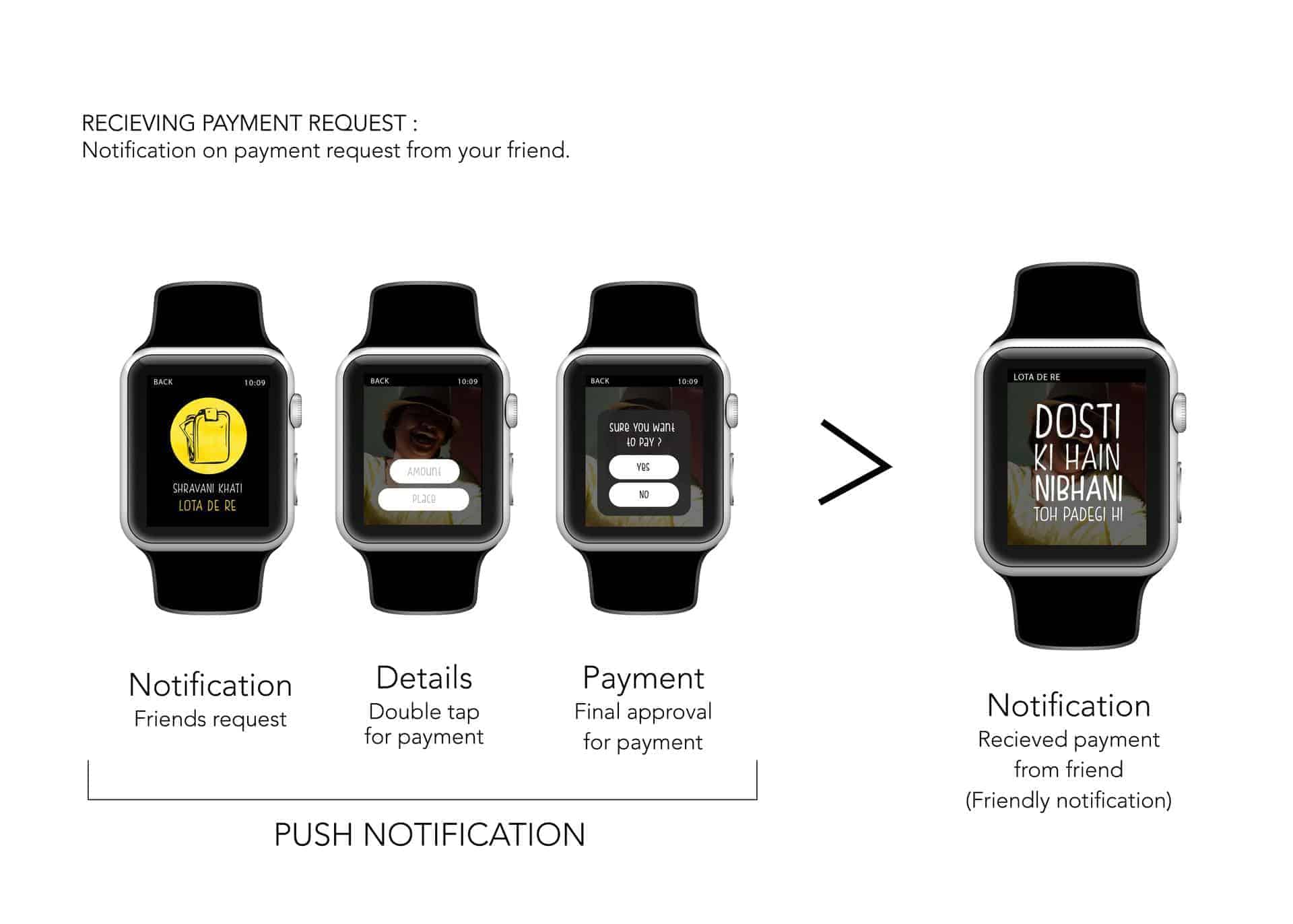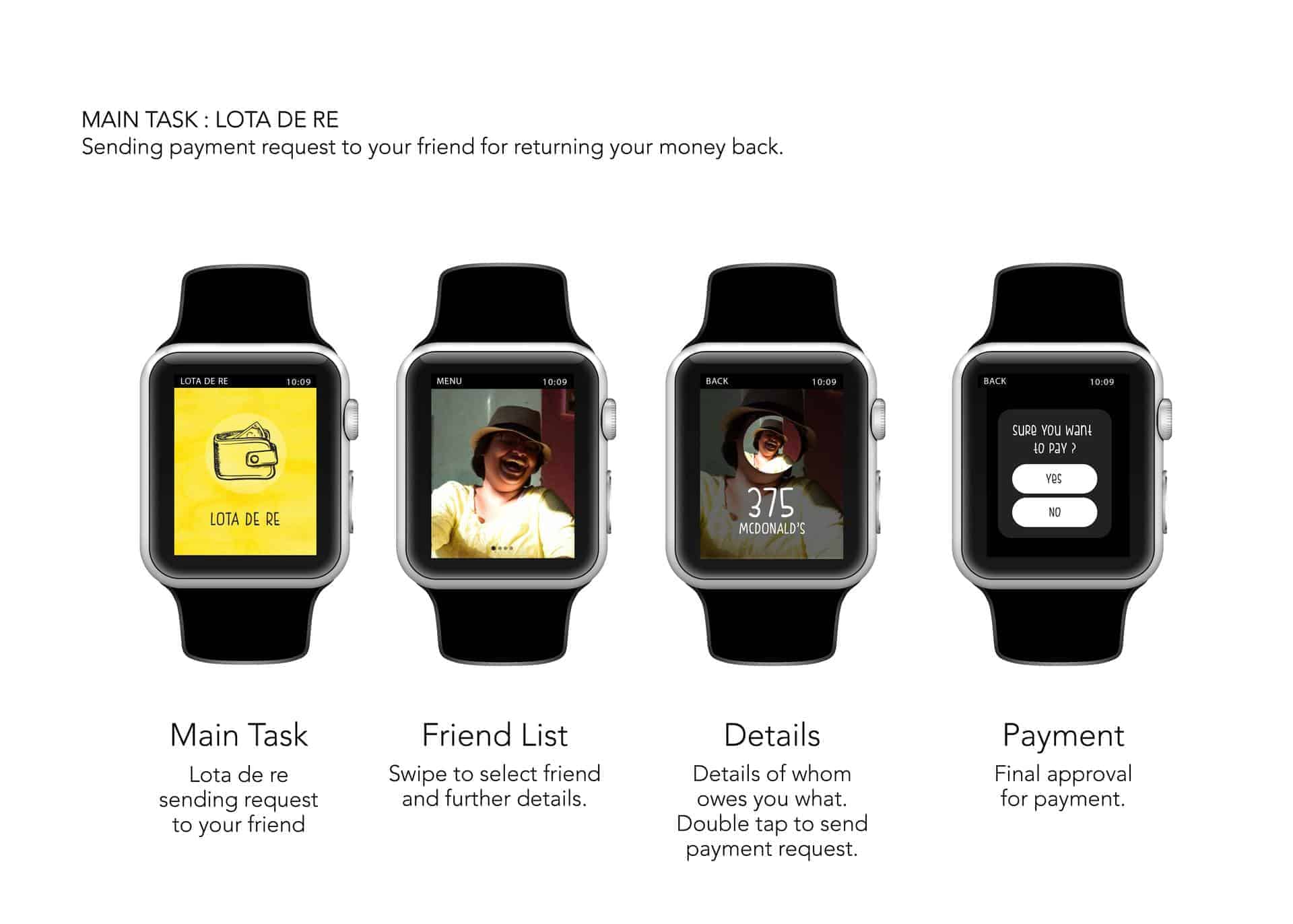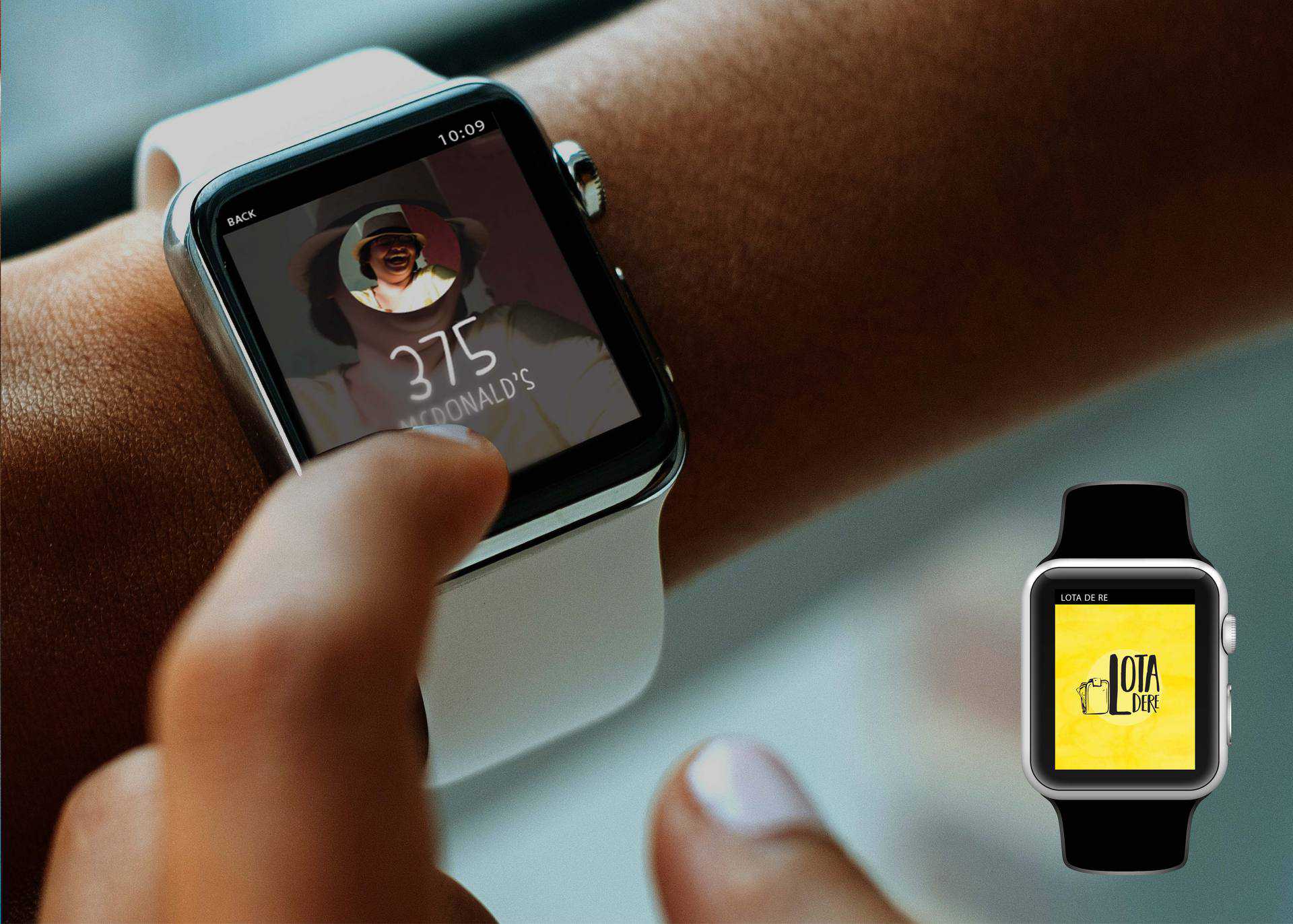 We received a positive response to our application. The things that our target audience appreciated was the desi touch we gave to our application, the casual tone of voice. Its casual notification feature makes it even more desirable. We even used puns in this project to make it jovial .Through this project we understood a lot about using needy elements, and working on its functionality and not just about how it looks. It helped us to understand the user flow more thoroughly.
CREDITS :
Concept : Shravani Khati
Visuals : Rucha Takalikar and Shravani Khati
Here's the link to Rucha's output based on the same concept.
https://www.behance.net/gallery/58126263/Lota-De-Re-Apple-Watch-Application