Marv Castillo's 5 Years with Paloma
Last year, I wrote, illustrated and designed a book for my girlfriend on our fourth anniversary. This year I decided to give her another one, but this is an (over 60 pages) interactive book using Spotify codes to set a theme for some of the pages. What you see here is a small percentage of the gift I gave to her since a lot of what it contains is deeply personal and this is the stuff I would like to show to my friends and people who follow my work.
I hope you enjoy it and - just like a few people told me about the first book - it inspires people to give an extra mile when showing love to a special person.
The project is the follow up to a first book, 4 Years with Paloma. The palette was inspired by the first book's palette which is taken from previous presents given to her back in Design School, meaning that there has been evolution since then. This year's book is bigger. It has over 60 pages (40 more pages than the first) and has little comics and Spotify Codes to help thematize situations.
Procreate app was used to create all the lettering and overall illustration work, like the comics. Photoshop was a tool used to cut most of the images and create mockups of devices, presents, and more. Adobe Illustrator was the tool to create the entire book.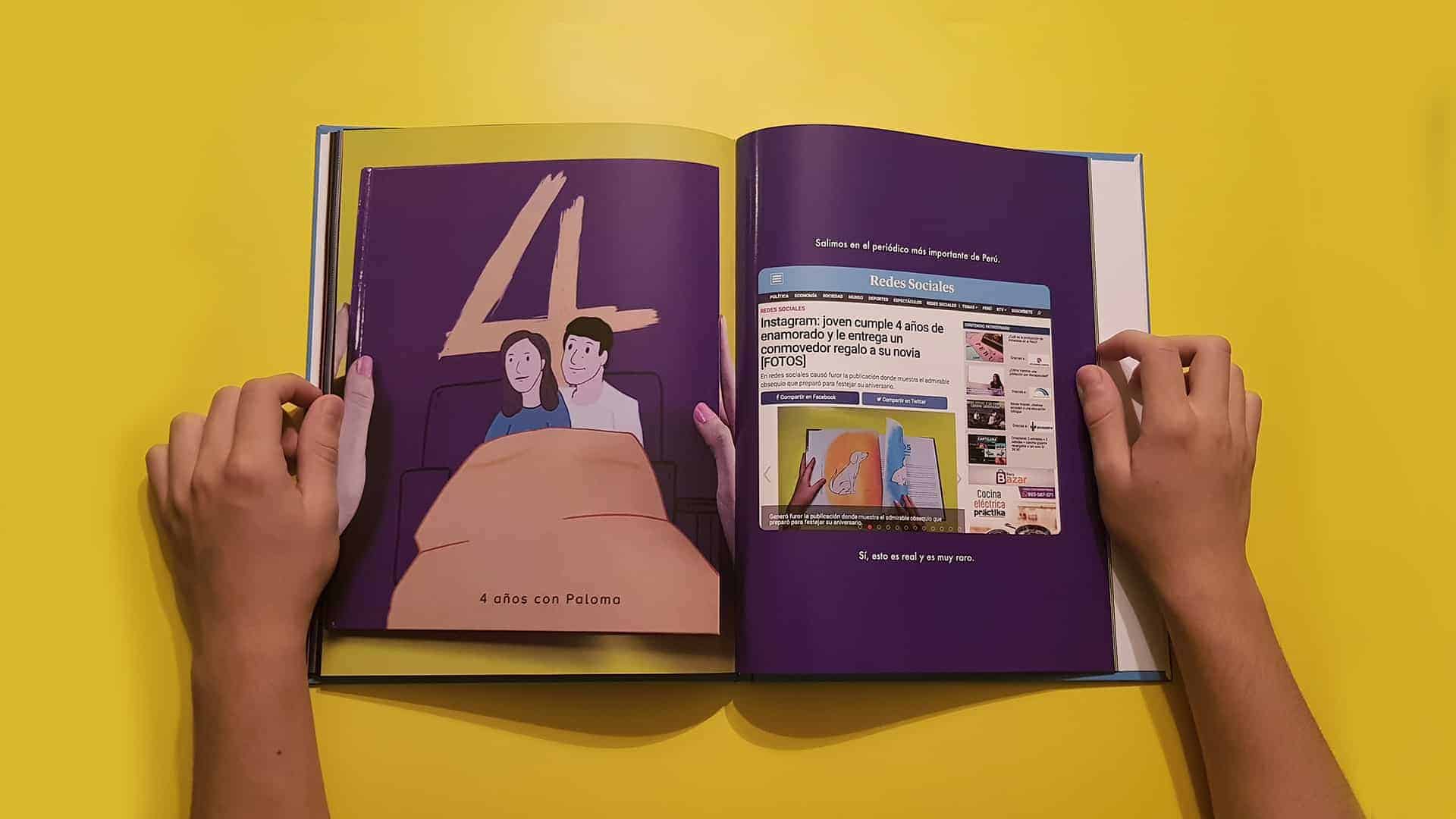 The reaction for the project was very positive. Many people got to see the tiny bit of the project that was shared and it was featured in The Best of Doméstika right away when it was uploaded to the famous designers' network.