Asya & Nikolay's project is about "Radosti" is a family-owned coffee shop with its own bakery and mostly vegetarian cuisine. It is located in the historical part of Saint Petersburg, on the embankment of Neva river on Vasilevsky Island. The place is on the first floor of a 1950th modernist building close to historical neighborhood of 19th century buildings. During the soviet period there was a big furniture shop on the first floor of the building. Now, since the new metro station was opened in 2015, this place became a really nice point to have a coffee, lunch or dinner for people living or working nearby.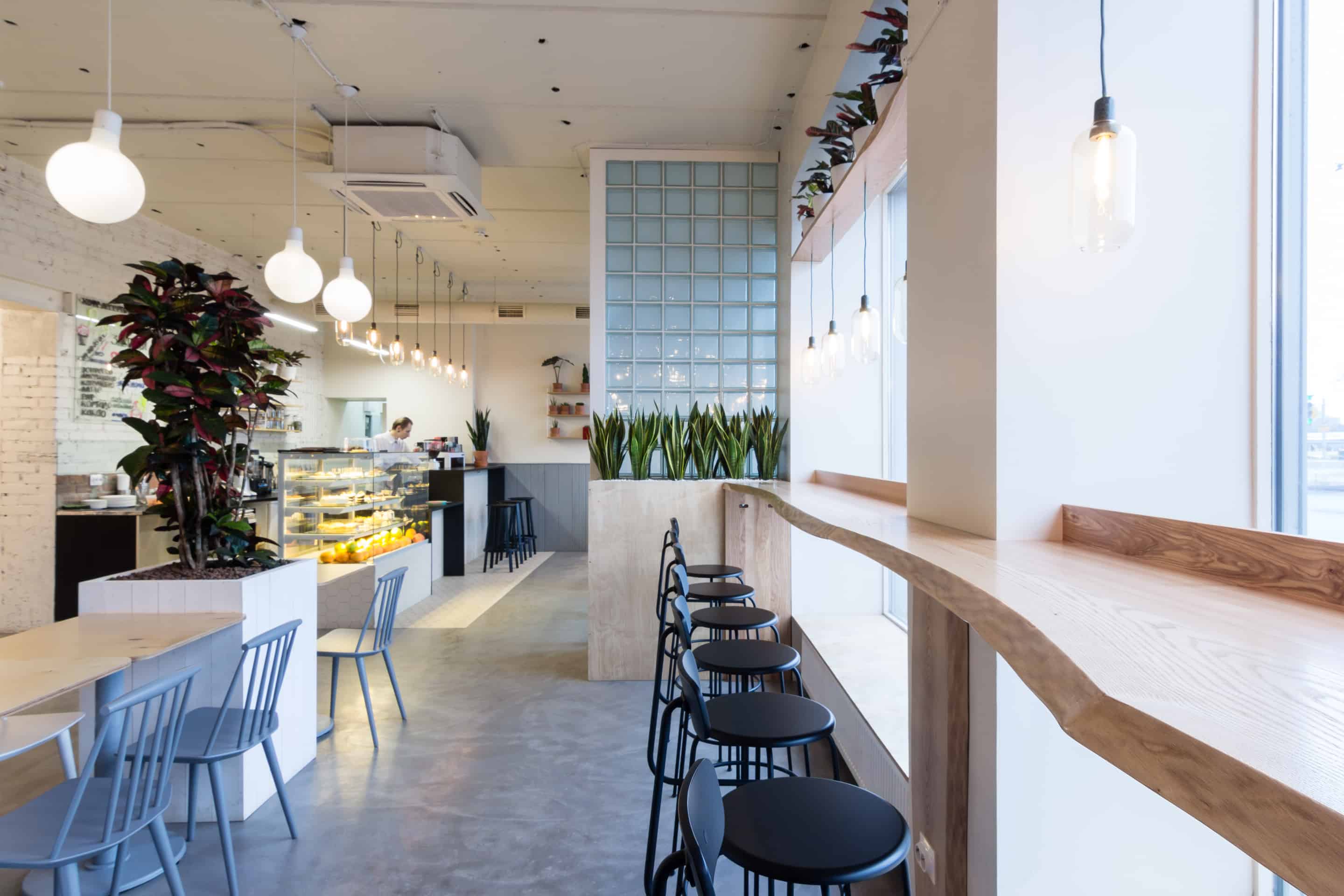 The whole space is divided into two different volumes by the bearing brick wall. The back volume behind the wall was given to the kitchen, utility rooms and small dining room without windows. The lack of natural light is compensated by the grid system of tiny LED-lights covering the whole ceiling. The main entrance volume of the cafe has huge panoramic windows with the view of the river Neva. Thanks to these windows and high ceiling the main dining area floods with the light.
-Asya & Nikolay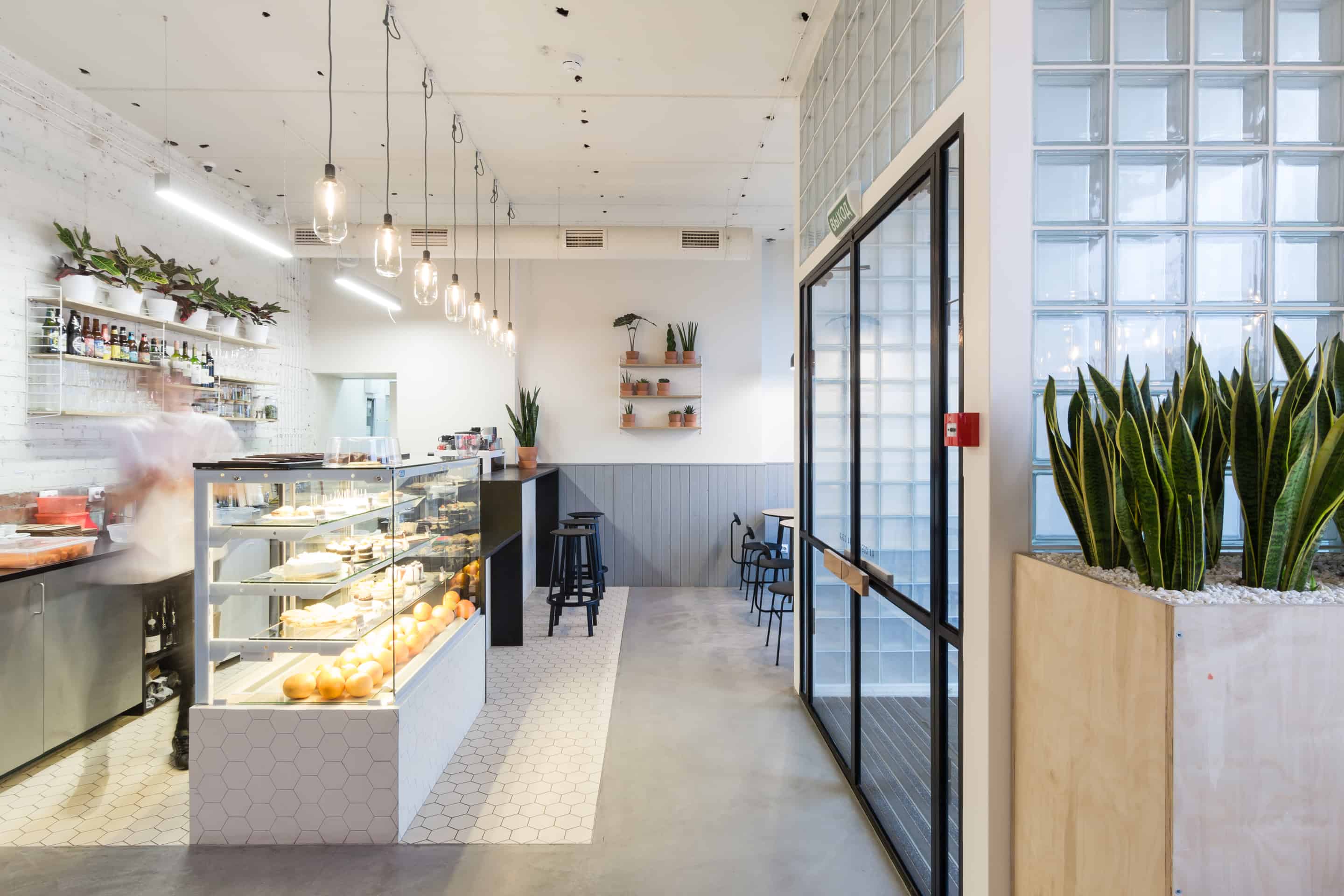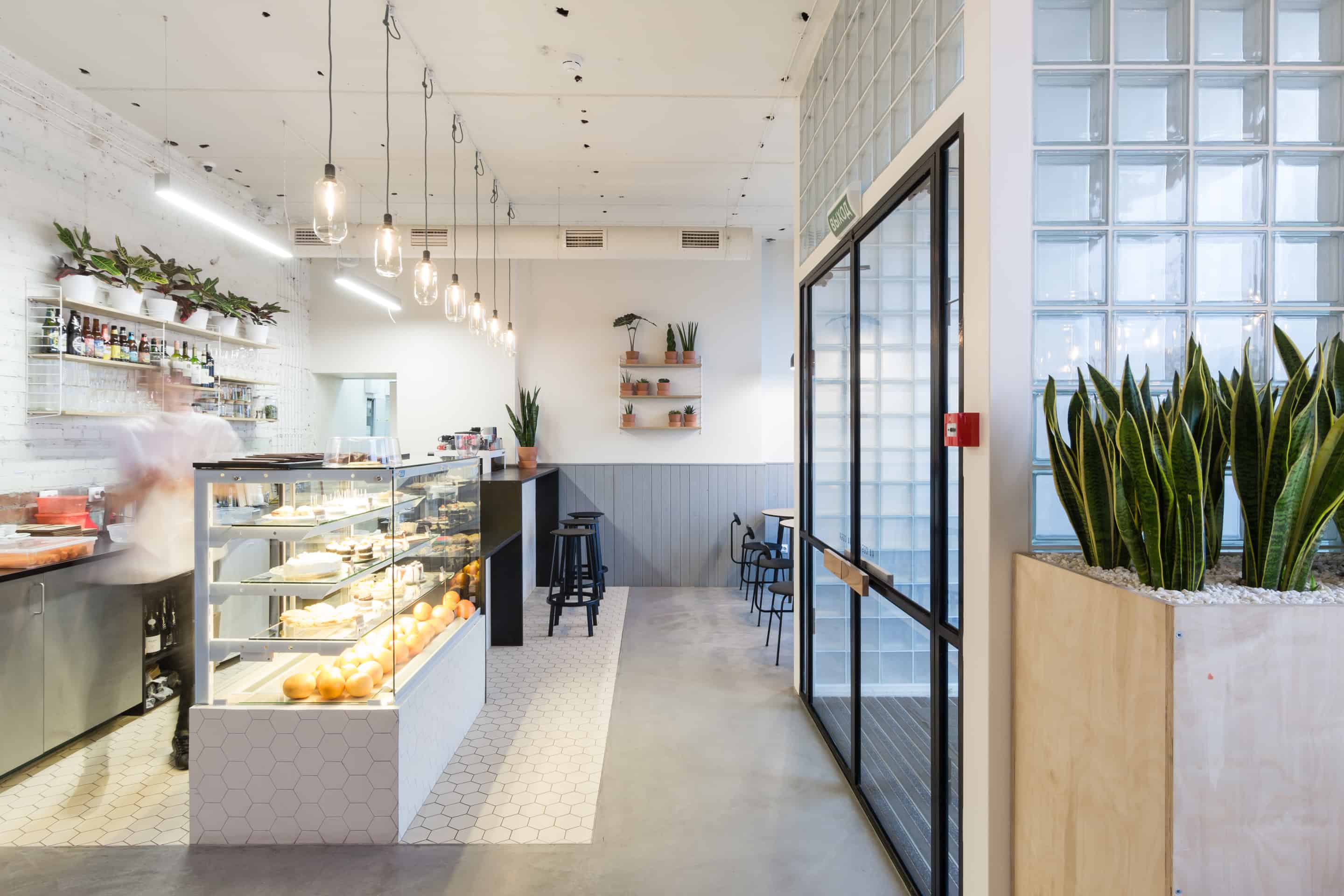 Room finishing materials are simple and close to nature — white walls and ceilings, natural brick and wooden panels. The floor is covered by a concrete surface. The only emphasis in the finishing materials is the massive wooden amphitheater located in the corner of the main dining area. This amphitheater is the place for children plays, events and regular coffee drinking. The interior is supplemented with minimalist furniture and lighting by Scandinavian brands. Many interior details were produced by local workshops.
-Asya & Nikolay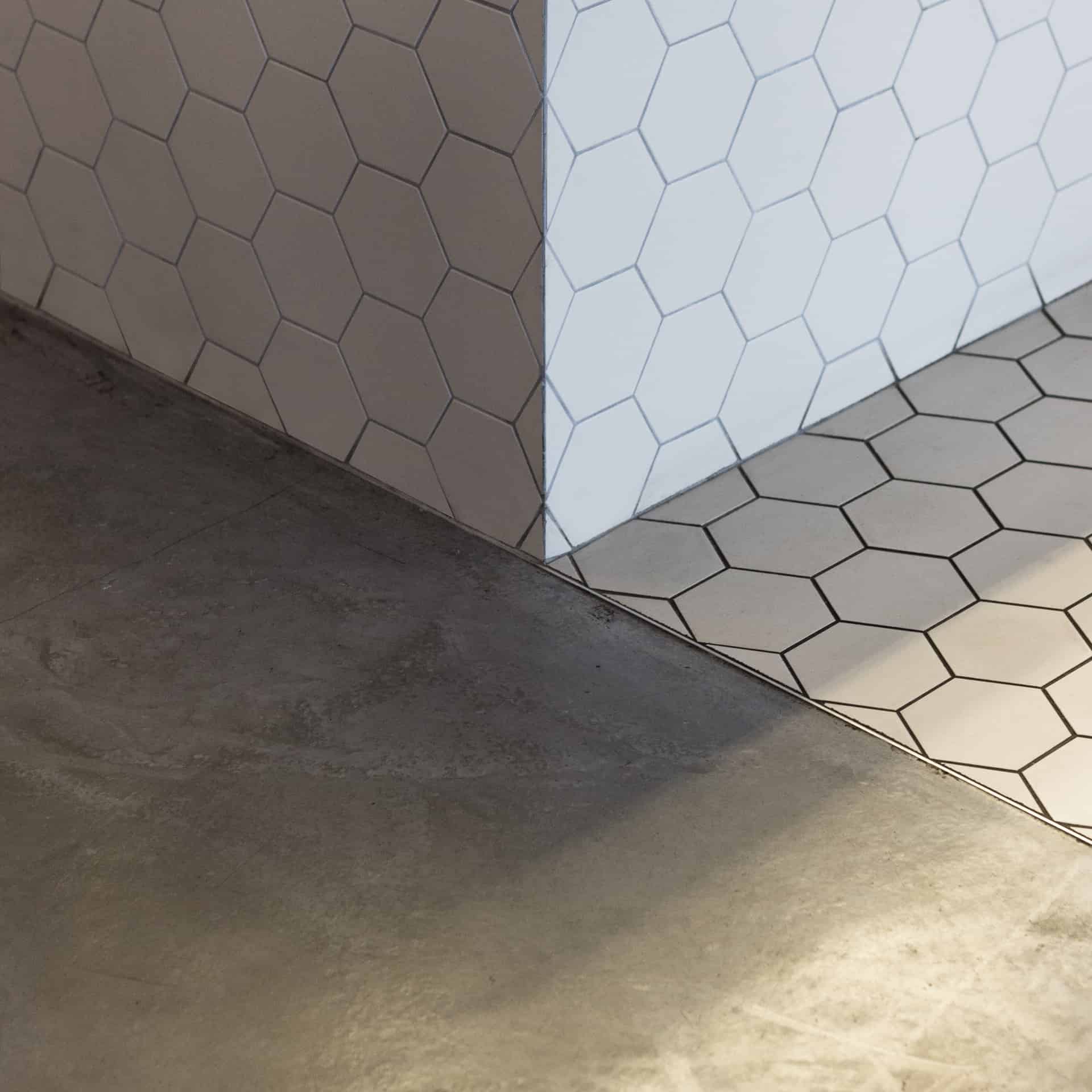 The task from the clients was to create a cosy place with a plenty of vegetation using simple materials such as a wood and a concrete. On our previous jobs we did a little bit different things – Asya did mostly interior designs and exhibition architecture and Nikolay worked on building's projects. So it comes in cooperation between different approaches and backgrounds. After brainstorming we took the best ideas from each other and combine it in a single picture.
-Asya & Nikolay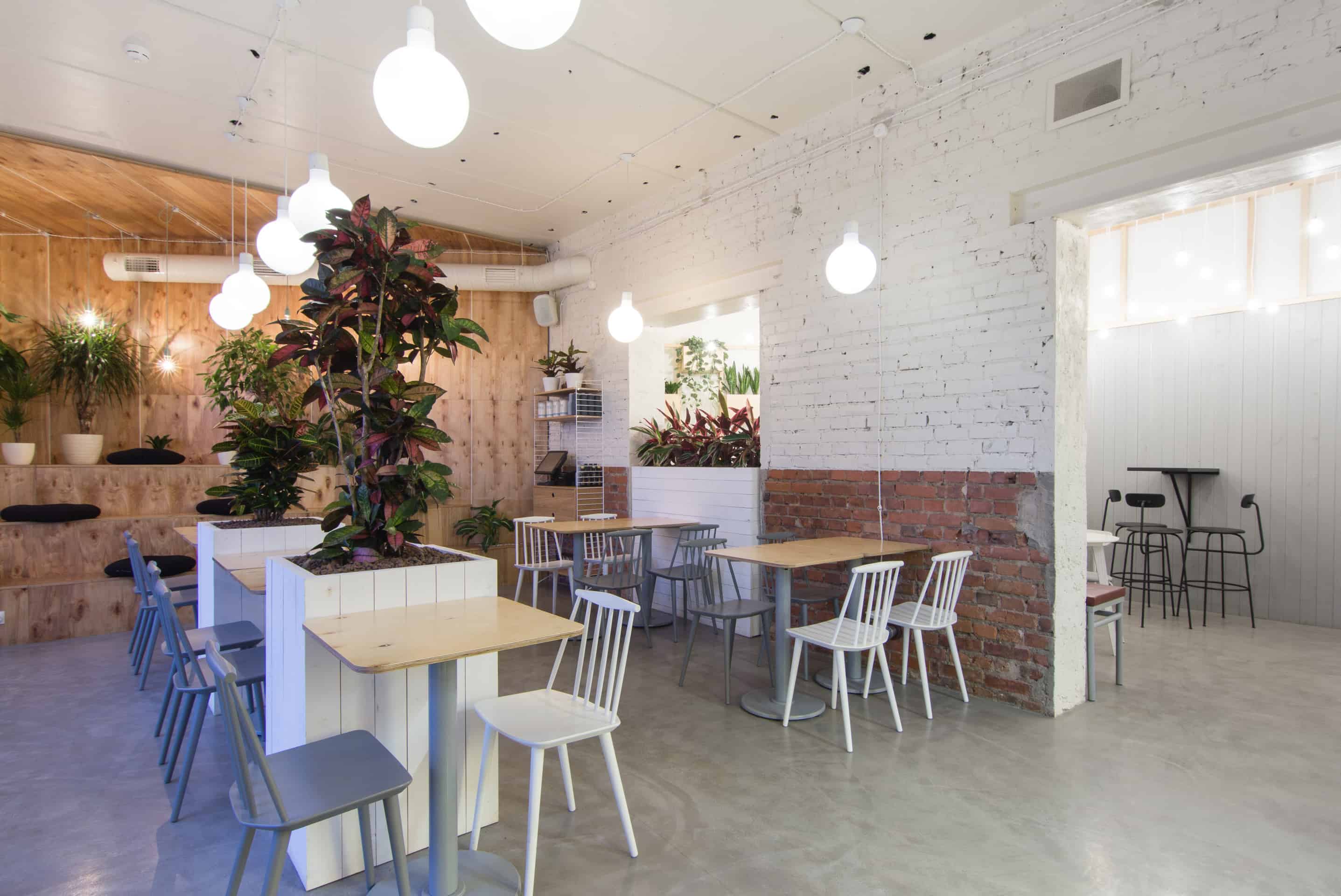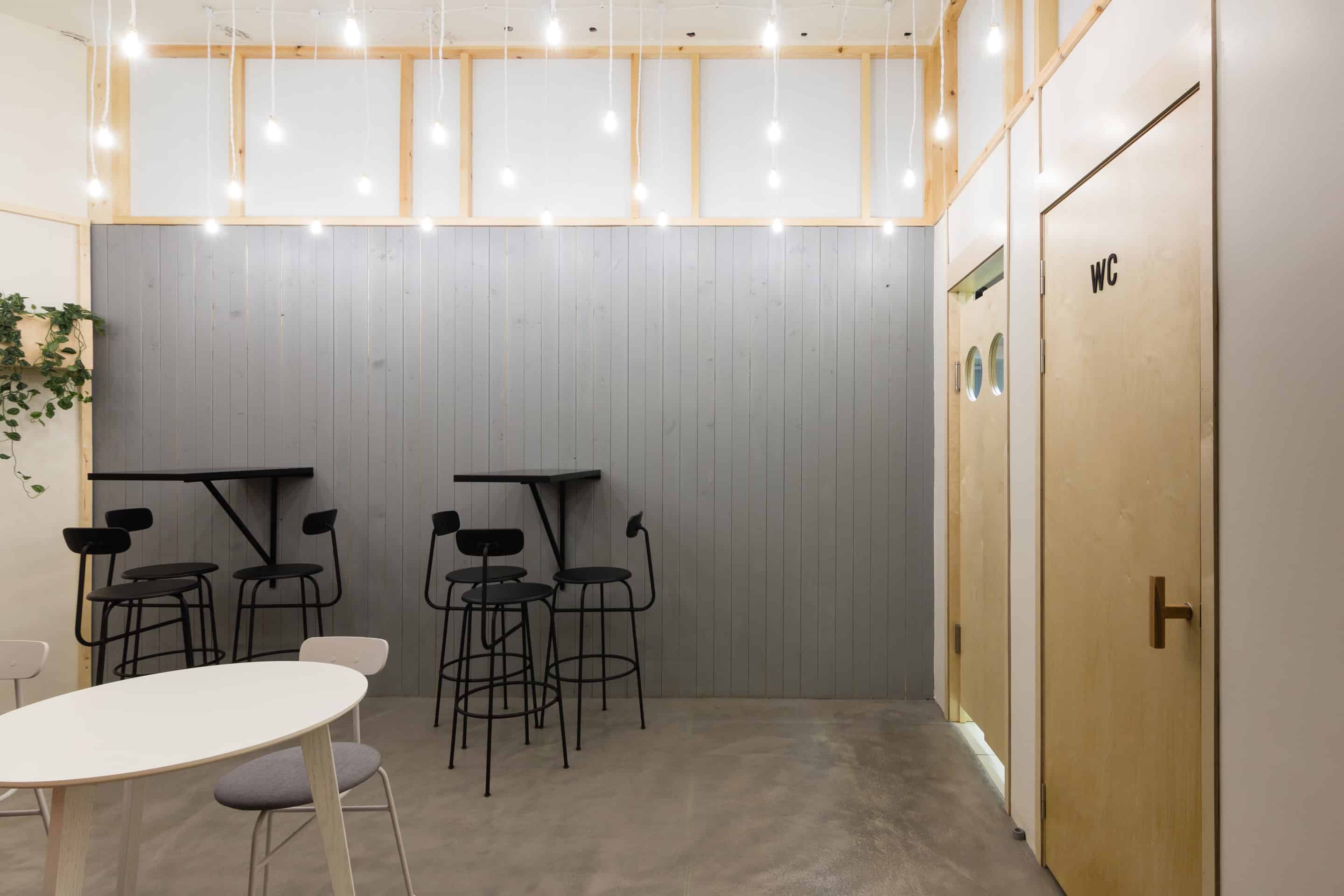 The place was inspiring by itself. There is an impressing view on Neva river, lots of space and light coming through large windows. Raw brick walls and concrete ceilings inside. And of course the unique atmosphere of the Vasilievsky island – the beautiful district of historical St. Petersburg.
-Asya & Nikolay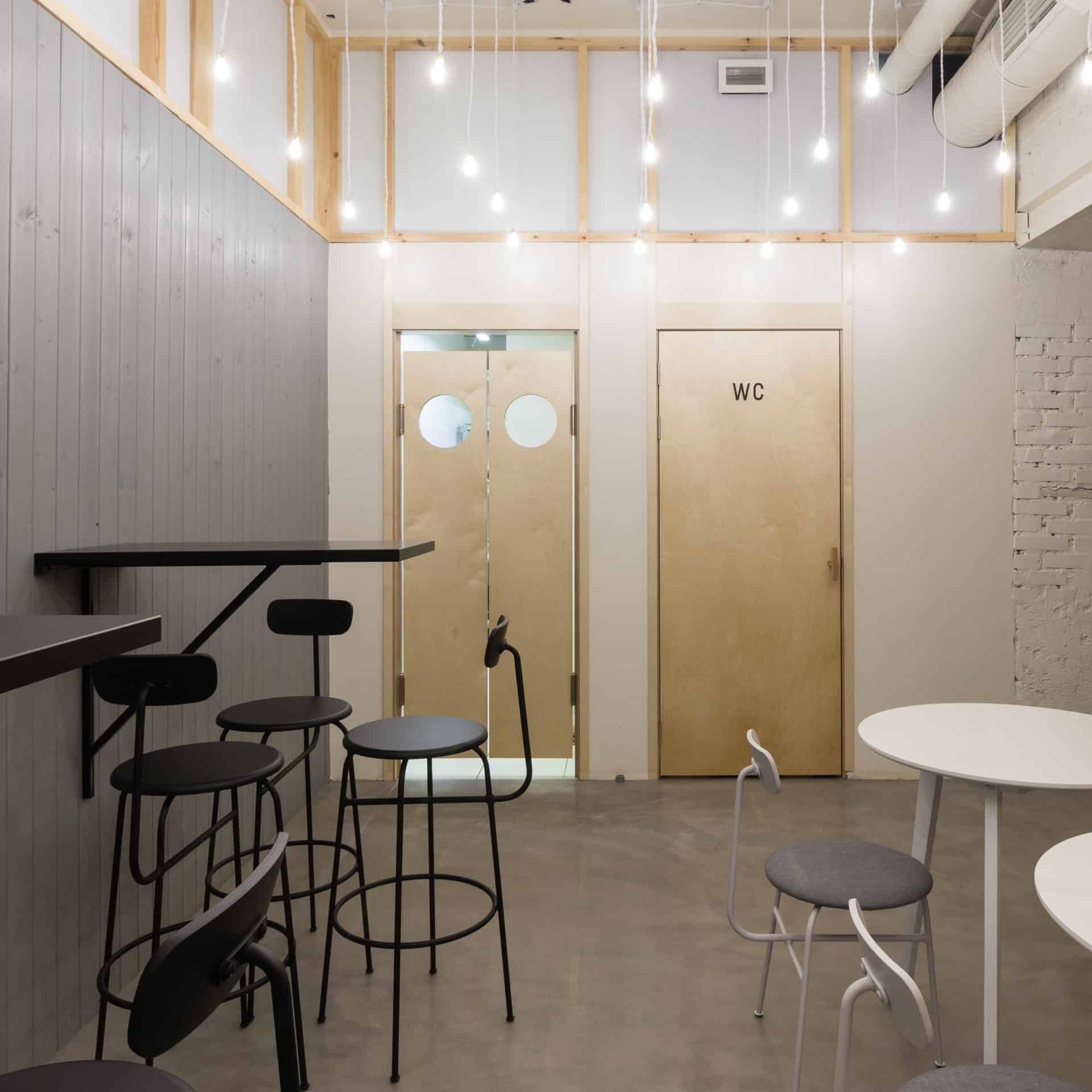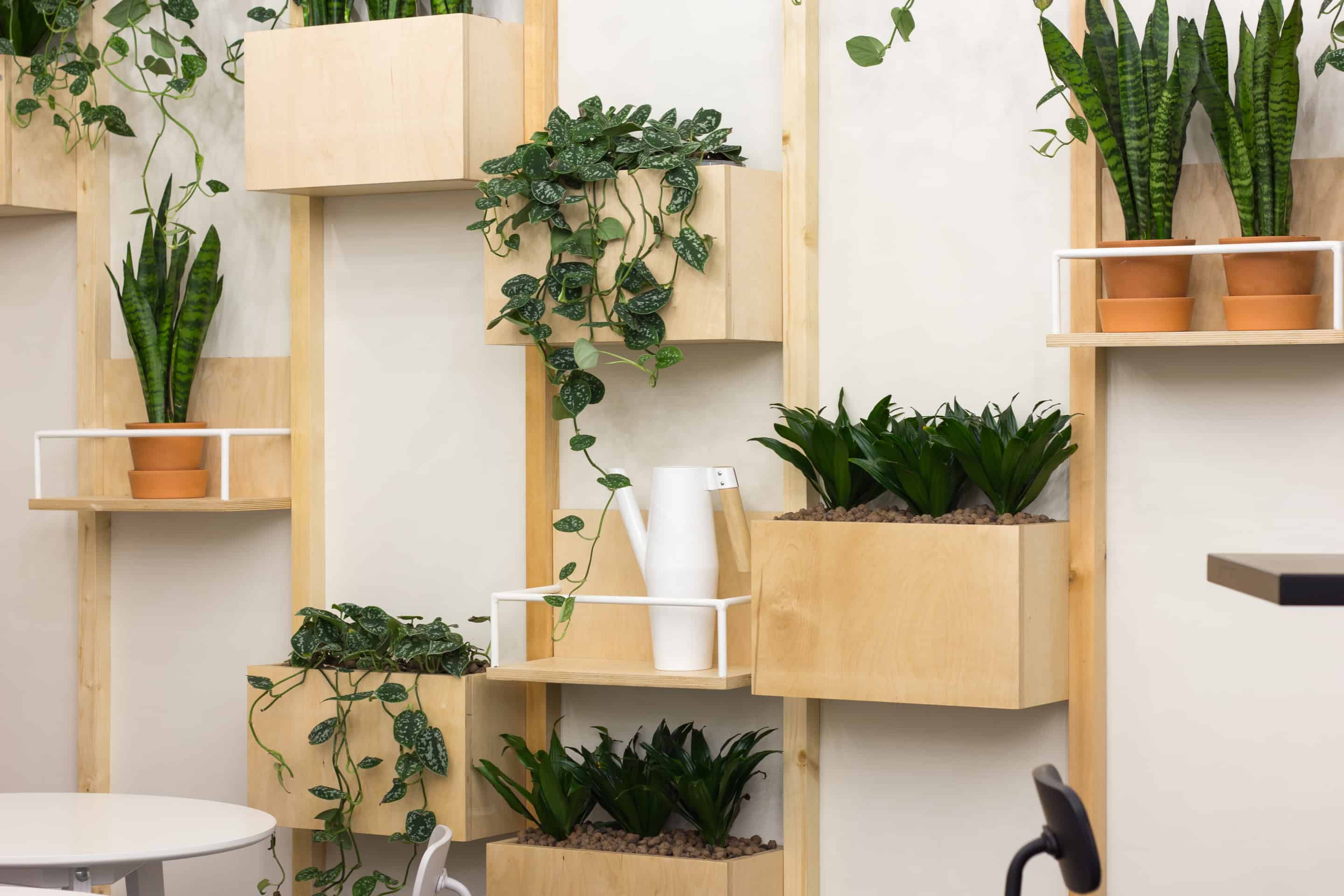 We can say that we are trying to get maximum quality in visual aspects and user experience by using minimal resources and improvements. We love natural materials and textures like greenery, glass, concrete, brick and wood. Inspiration is under influence of many factors, it is changing depends on different places and tasks. But it's really fascinating to work with existing inspirational spaces that could be found almost everywhere in historical cities.
-Asya & Nikolay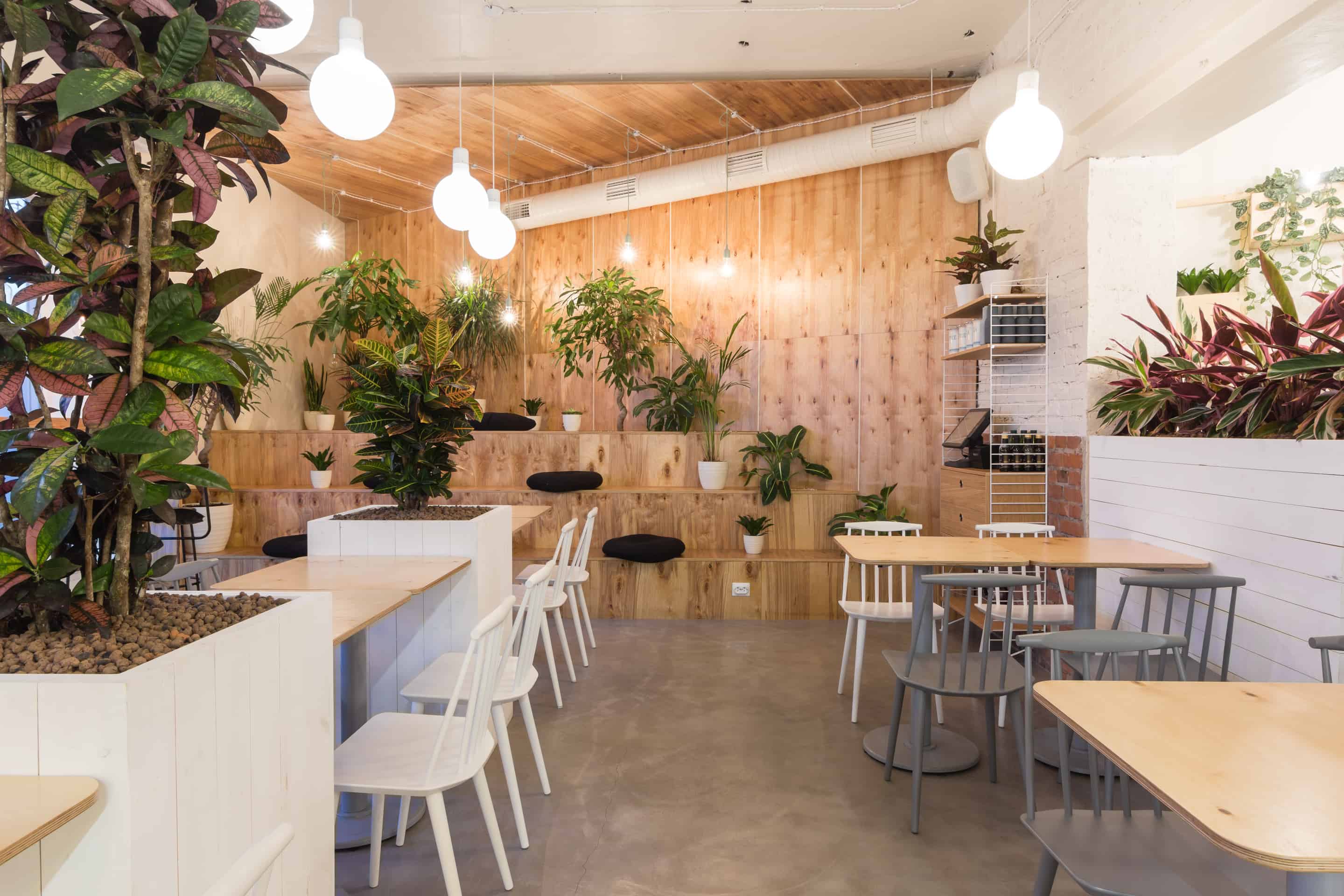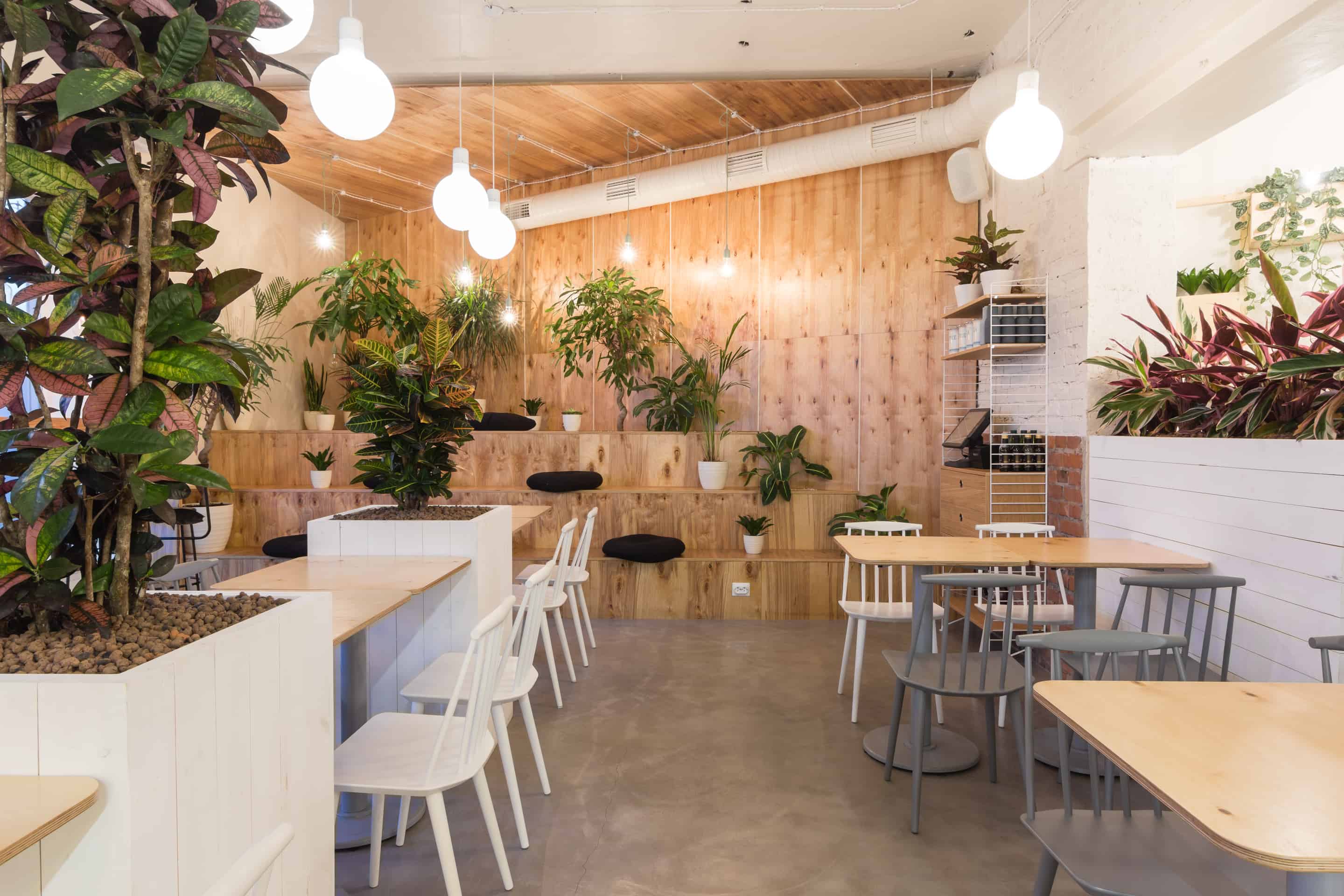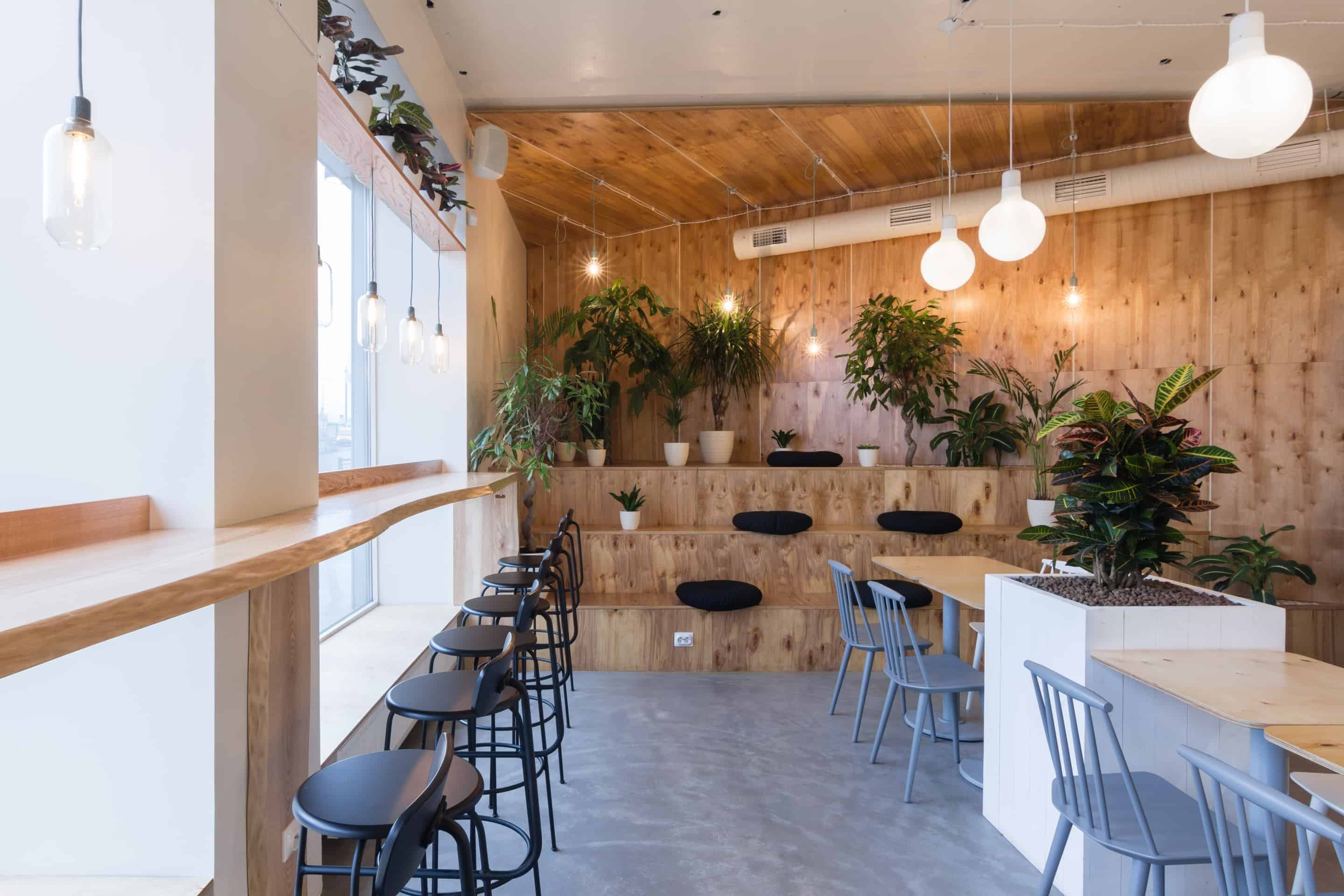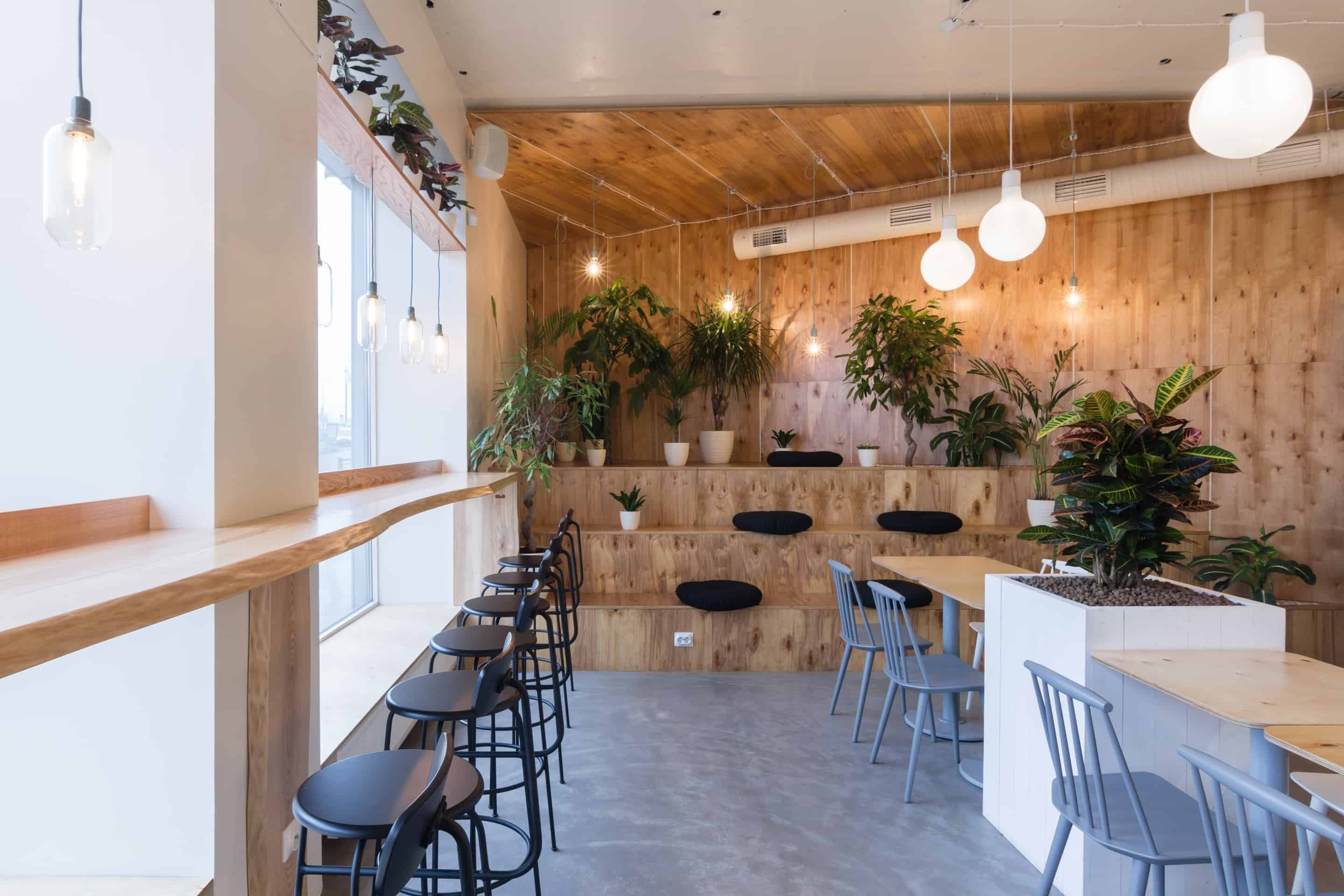 We are trying not to lose the unique feeling of the place that is already formed. We want to emphasize the benefits and hide imperfections. It's really important to stay strong and stress-resistant, the good result is worth everything.
-Asya & Nikolay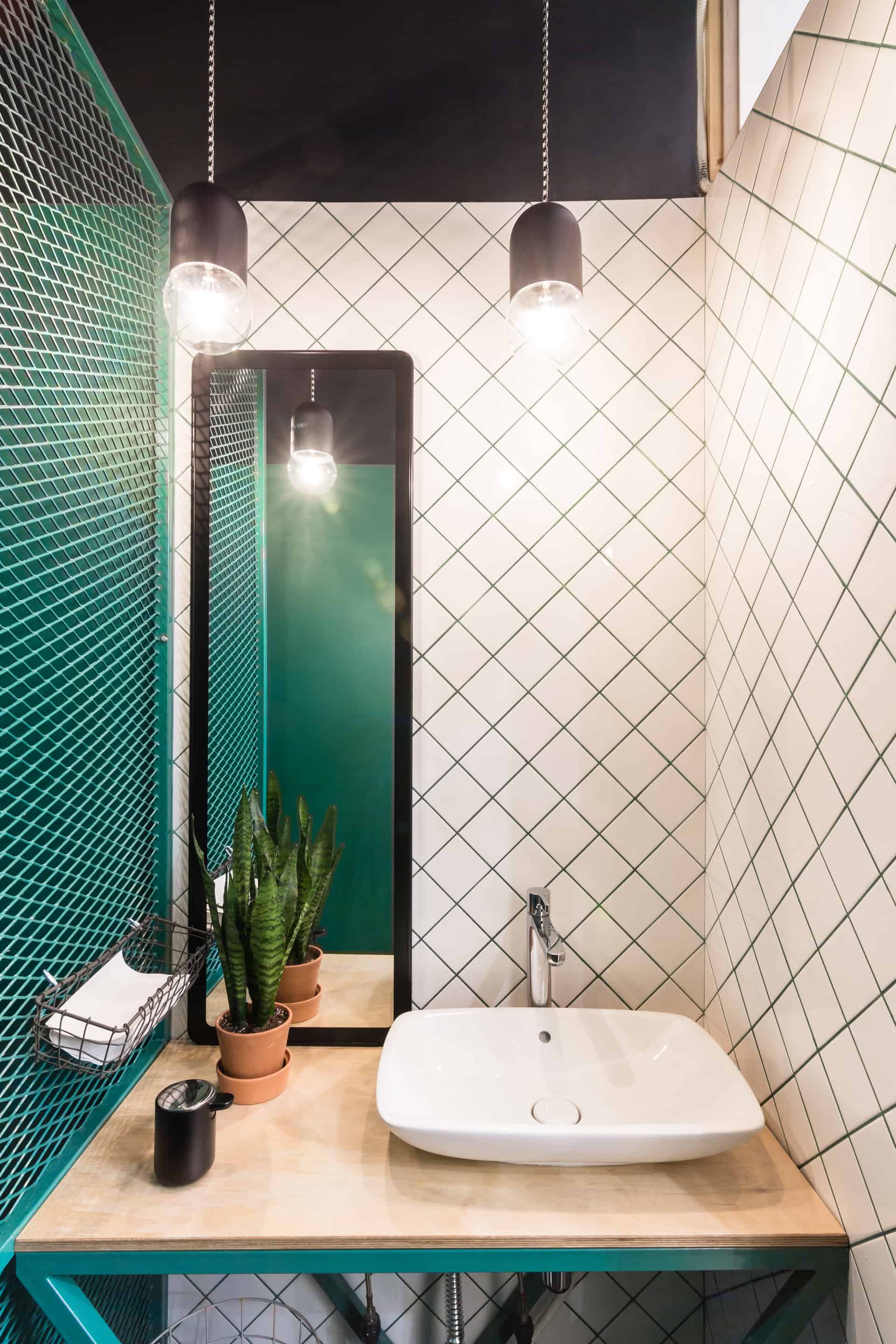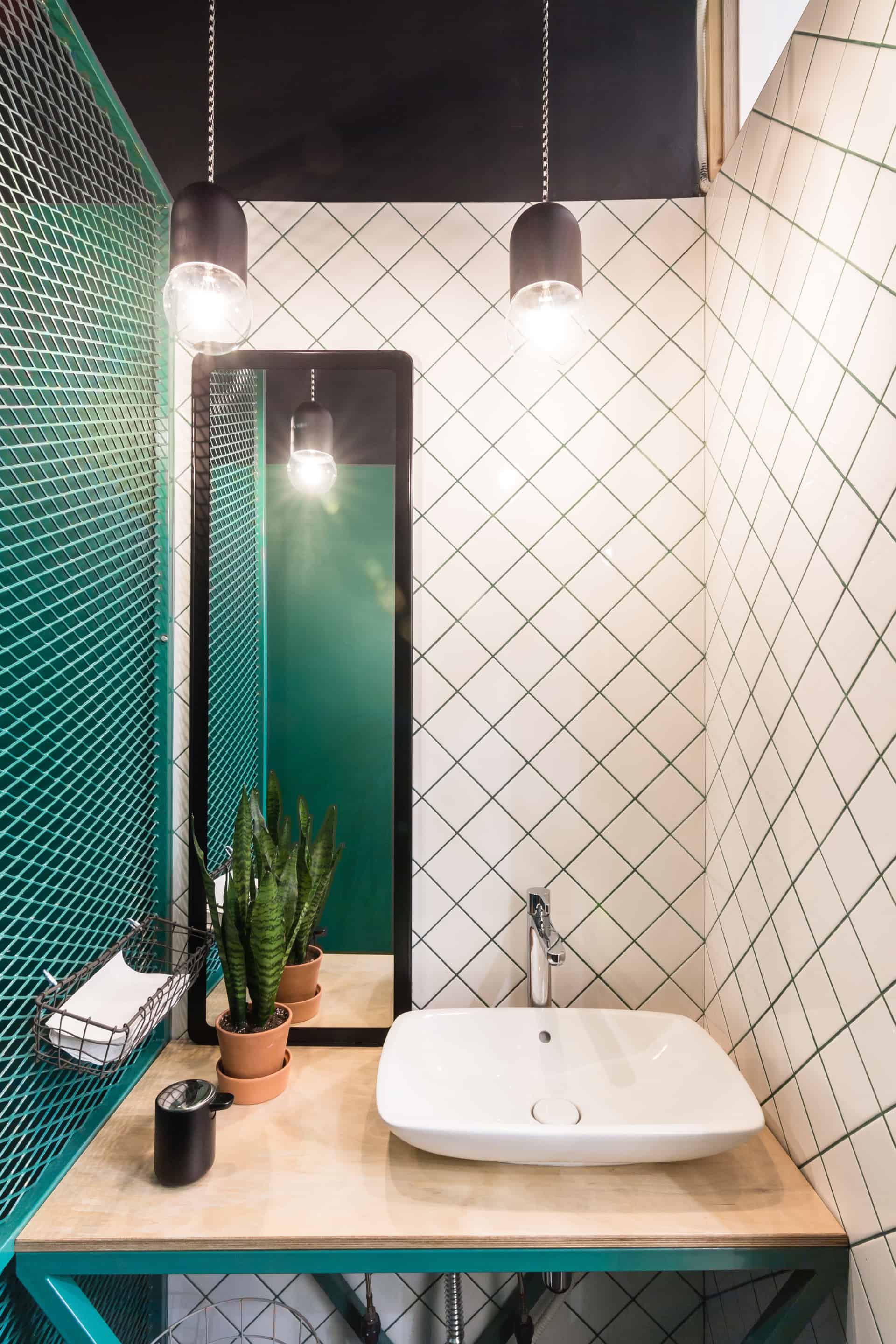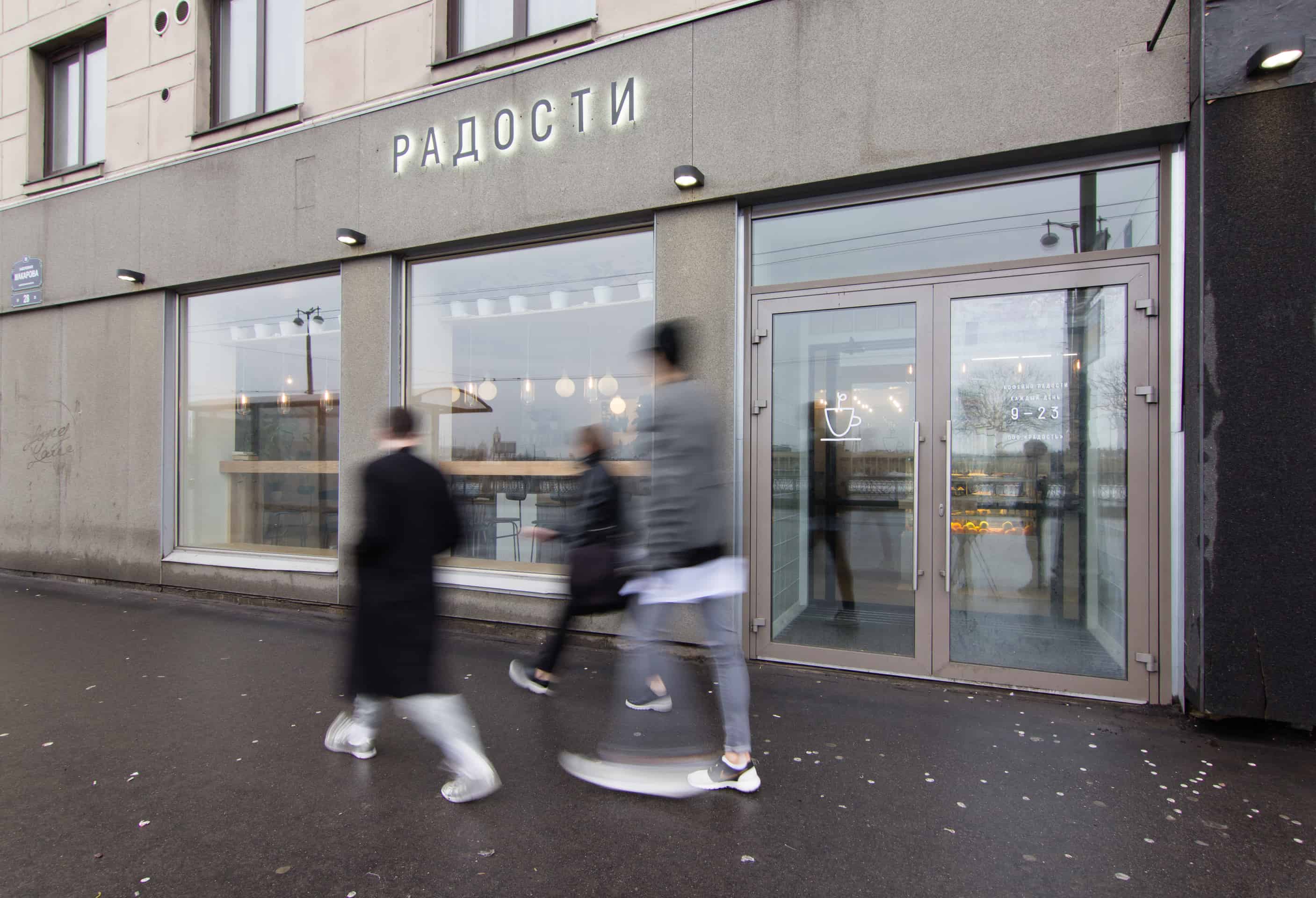 About Asya & Nikolay
Asya & Nikolay are two young architects from St. Petersburg, Russia – Asya Baranova and Nikolay Pokorsky. They both graduated from SPSUACE (Saint-Petersburg State University of Architecture and Civil Engineering) and after that worked in various architectural offices and bureaus in St. Petersburg and Moscow. At the current moment they are working as freelance architects and interior designers. See more of their works on Behance.