Residential Complex in Kiev by interior designer Vitaly Yurov is space we designed for a young and ambitious couple who love the minimalist modern style. The apartment is located in a new residential complex "Novopechersij dvor" in Kiev. The presence of a panoramic view of the city was one of the key criteria in the design. The goal of their team in this project was to create an absolutely comfortable modern space, using techniques borrowed from the classics.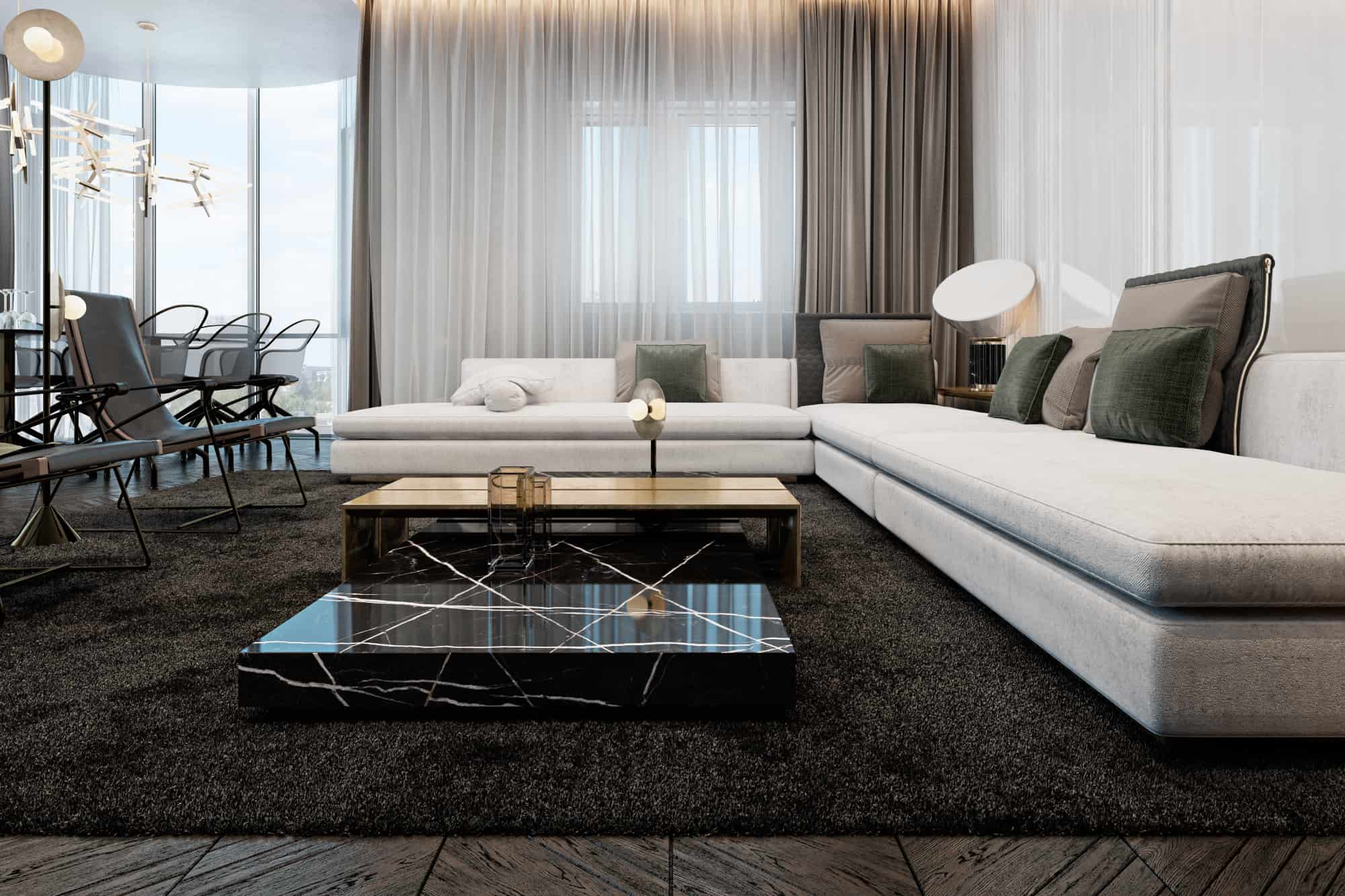 An unusual interpretation of bright glossy panels on the walls and rectilinear forms of furniture in the living room perfectly combined with clean polished brass surfaces, giving the whole apartment a kind of chic. In decoration used fine noble materials such as dark marble, wood and stone. Unusual deep color of kitchen furniture, selected customers, emphasizes the individuality of their character and desire to experiment. Dining area is situated at a semicircular bay windows, in order to make the meal for the hosts as pleasant as possible. The project uses furniture factory as Minotti, B&B, kitchen Poliform, the light Areti and Deltalight.
-Vitaly Yurov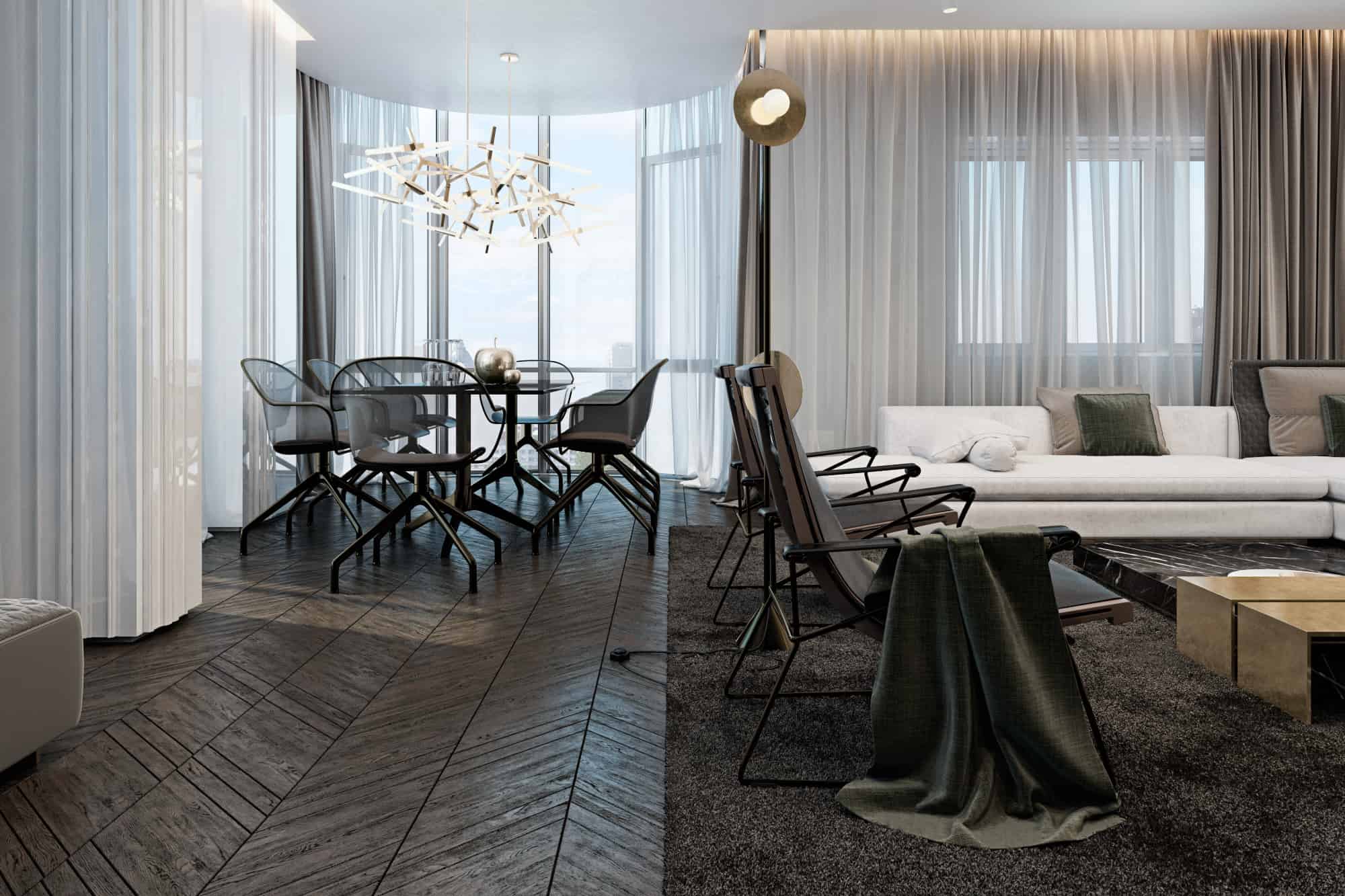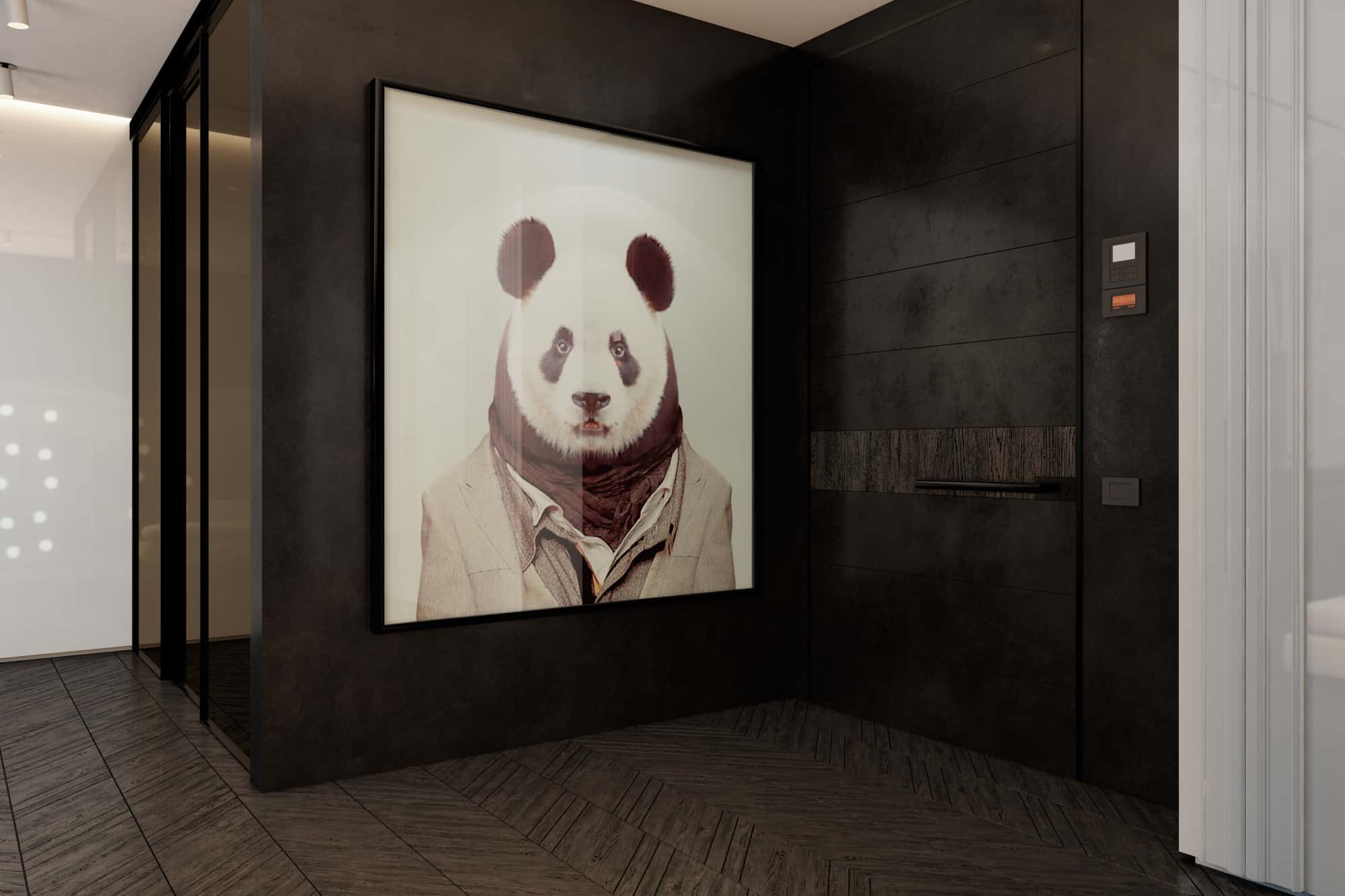 First of all, we create designs according to their functional needs. We have a standard specification, so-called brief for the client. It includes questions about family structure, general requirements for the style and materials, color, texture, lighting. For each functional area we asked all customer requirements, ranging from the number of bowls in the sink and to the desired shape and size of the sofa.
-Vitaly Yurov
My inspirations are the sites Pinterest, and BeHance HQ Room. These sites are good enough for me. I also regularly travel and attend world famous exhibitions of design and architecture.
-Vitaly Yurov
Constantly work, be in good shape! Always do a little more than is expected of you and every night put the scene on the render 🙂
-Vitaly Yurov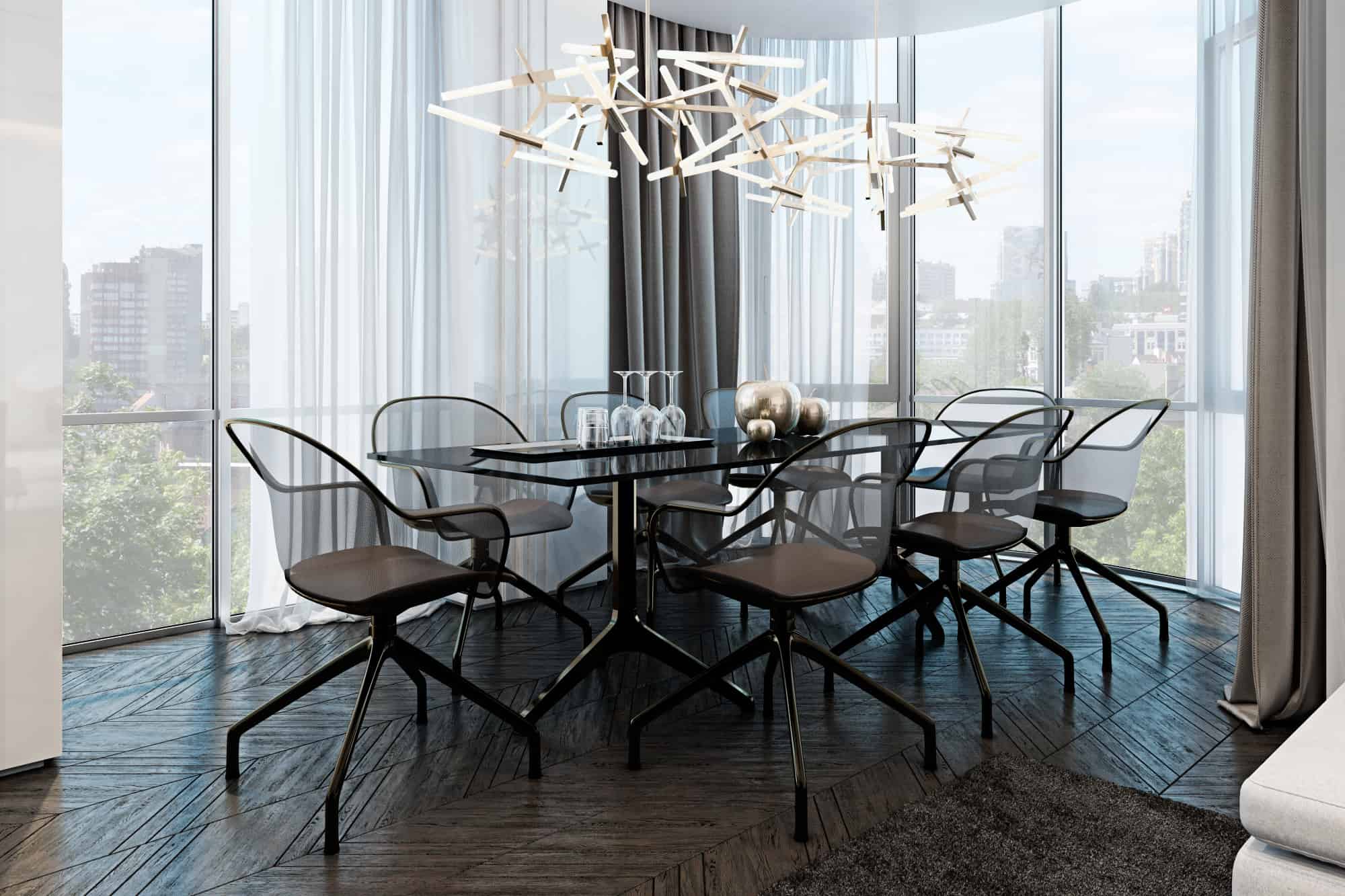 About Vitaly Yurov
Vitaly Yurov is an interior designer from Kiev, Ukraine. He has an academic degree Master of Arts in Kiev National University of Construction and Architecture and heve been doing interior design for more than 7 years. Often he works on modern styles such as loft, minimalism, eclecticism. In 2015, he founded his own workshop. Vitaly's goal is to create a great and strong team to implement the interior design of residential and public buildings, designing of country houses and other structures. He also loves to travel to exotic countries in search of new inspiration. See more of his works on Behance or Facebook.