Restart for the Coast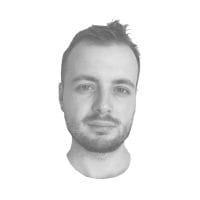 Restart for the Coast was developed as my master thesis at the faculty of architecture at KU Leuven. The project is focused on finding new and innovative possibilities for housing at the coastal region in Belgium. My design is trying to contribute to the current discussion about the housing crisis by introducing the complex strategy, which is spanning between the scale of the whole region to the scale of the individual dwelling.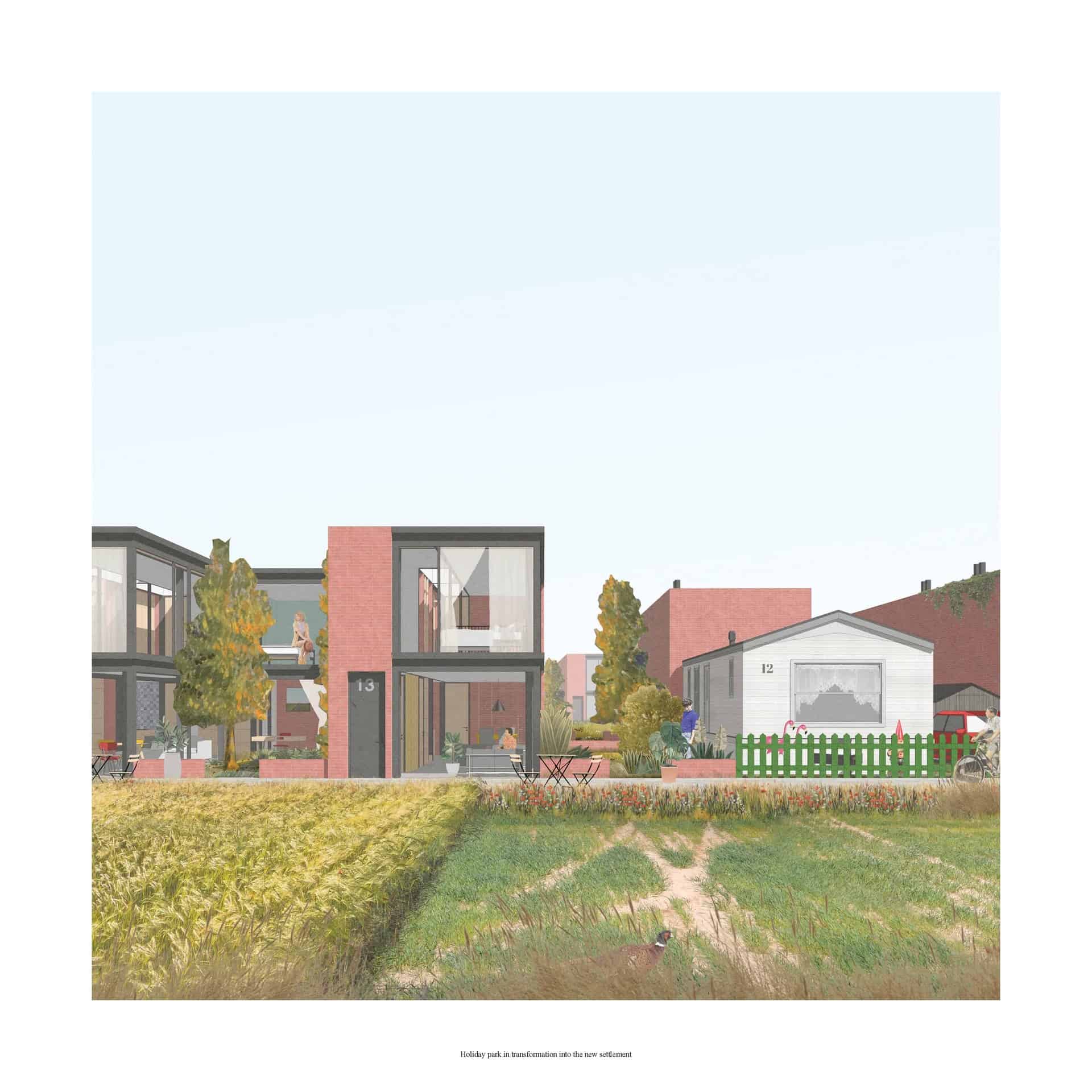 Our studio operated within the framework of our master thesis, which was Homes for Flanders. We had to develop our own projects focused on housing in this particular part of Belgium while exploring overlooked possibilities for new housing such as transformation, change of function or even demolition. My approach was inspired by Italian Territorialist school, which tends to analyze certain region from many different aspects and points of view. Therefore I based my project on previous research, which included map making, analyzing the history and quantifiable factors and extensive photographical mapping which resulted in visual Atlas of the Belgian coast.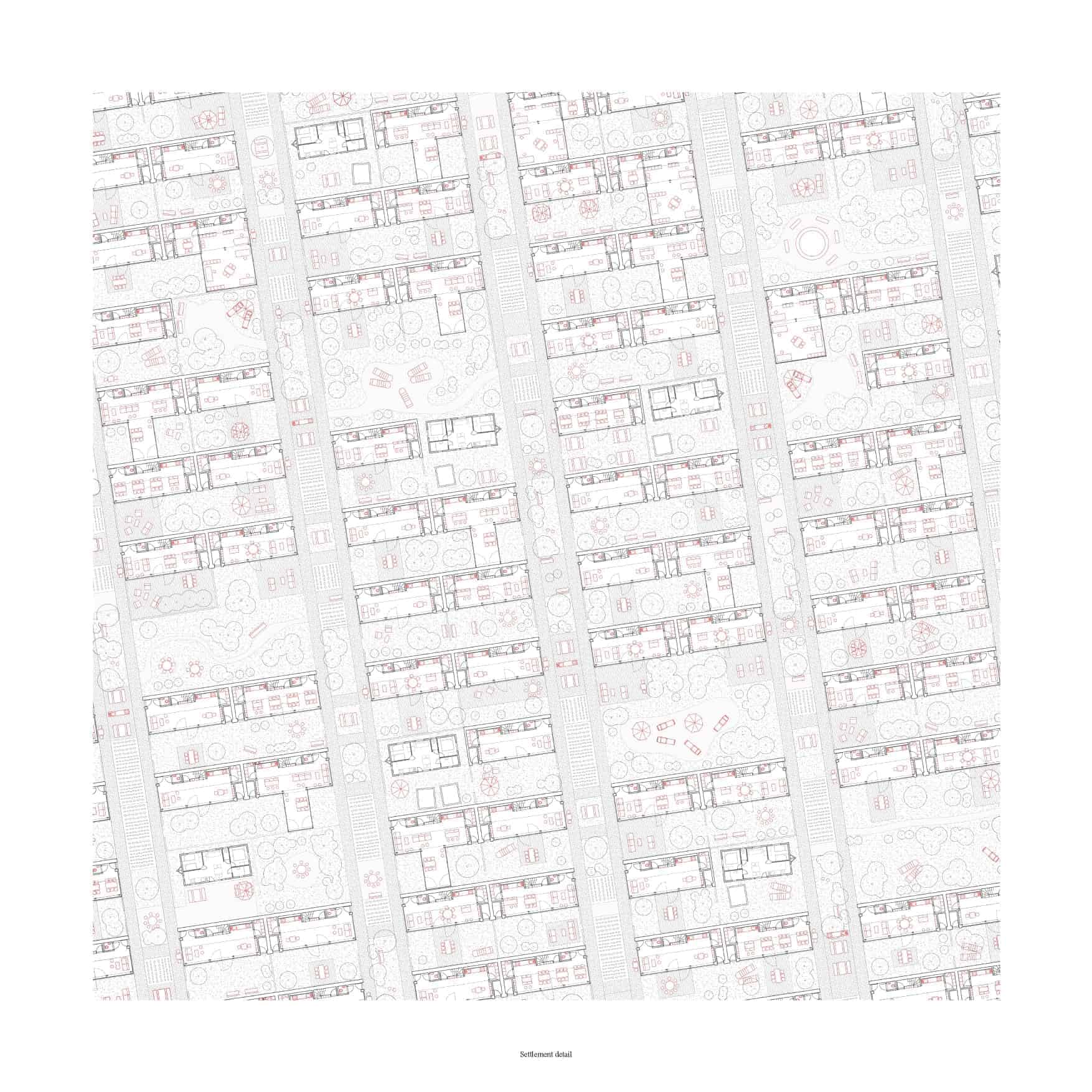 From the very beginning, I worked a lot with the photographies in order to get a coherent image of the landscape and urban features of the coastal region. By slight manipulation, I transformed them into the atals of various typologies, inspired by the work of Bernd and Hilla Becher. A big portion of the research consisted also of developing my own maps, usually in cad software, which served as a backbone for my project later on. The final drawings consist of detailed plans and axonometries drawn entirely in Autocad and pictures, which were composed as photo collage in Photoshop. I have aimed to avoid typical architectural visualization, populated with random objects without any context. Instead of that, I have tried to use the objects in the visualization in order to tell a story about the project and to give a notion of how things work in my proposal.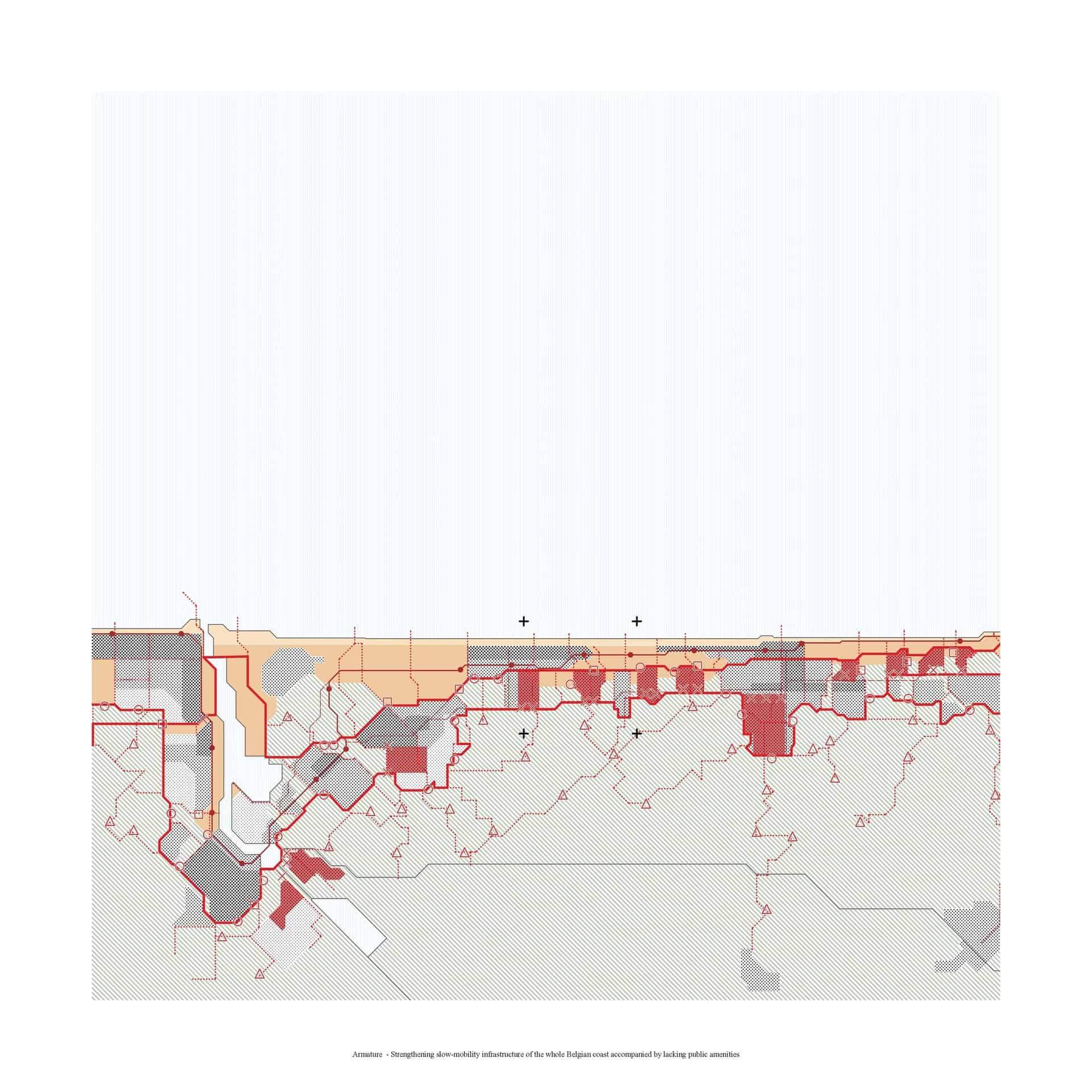 I have received quite positive feedback about my architectural strategy, which aims to work across many different scales and time periods at the final master thesis presentations. The jury also appretiated my research part of the thesis, highlighting the complexity of it. This project was actually my first, which was strongly based on my own research, which was very refreshing and inspiring experience. That definitely makes me consider to get a PhD focused on architecture someday in the future.