Because we all need some Sherlock goodies every now and then to help us get through the long hiatus. 22-year-old designer/illustrator and all around art genius – Risa Rodil have illustrated Sherlock Holmes quotes for SparkNotes. Check the whole slideshow here.

This is a commissioned project by SparkNotes (sparknotes.com). I've been doing a couple of illustrations for them for a while now. I am particularly a huge Sherlock fan so when they approached me to do these illustrated quotes inspired by the show, I didn't think twice of doing it.
-Risa Rodil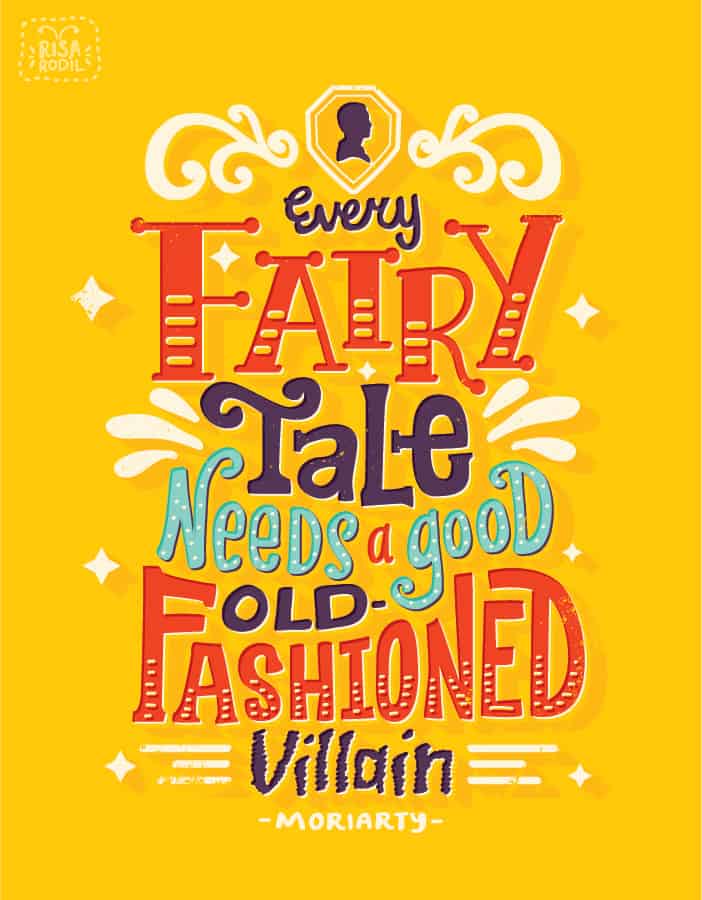 What is your inspiration behind the project?
The show itself (Sherlock Holmes is a fictional character created by Scottish author and physician Sir Arthur Conan Doyle. A London-based "consulting detective" whose abilities border on the fantastic, Holmes is known for his astute logical reasoning, his ability to adopt almost any disguise, and his use of forensic science to solve difficult cases) and the characters. I think it's safe to say that I love Benedict Cumberbatch far TOO much. If I'll describe my style via keywords, I'd say it's retro, flat, bright, and playful. My favorite artists are Jessica Hische, Olly Moss, Mary Kate McDevitt, and Chris Piascik.
-Risa Rodil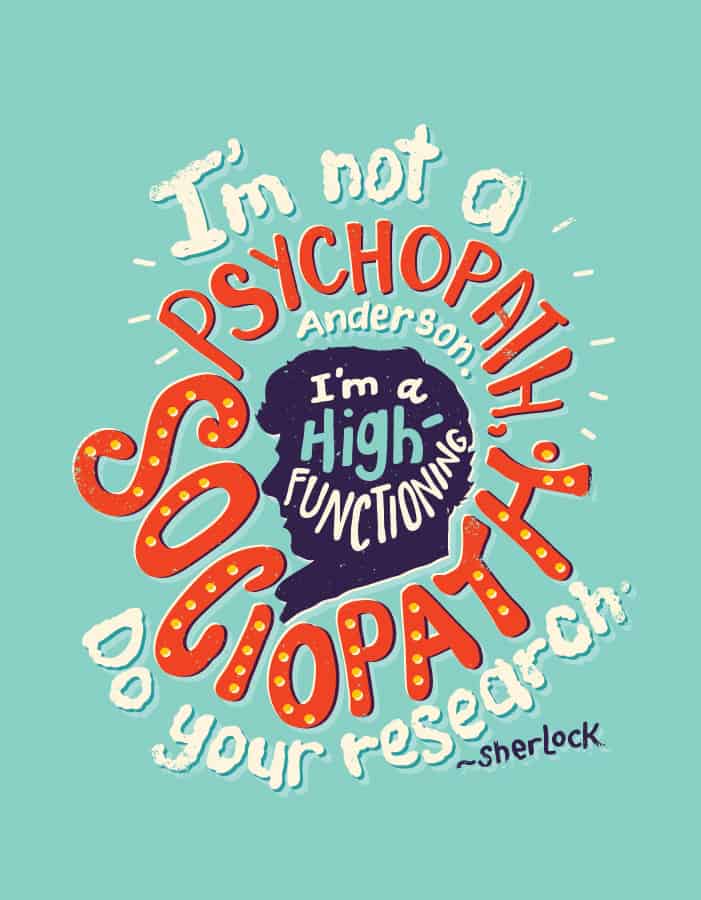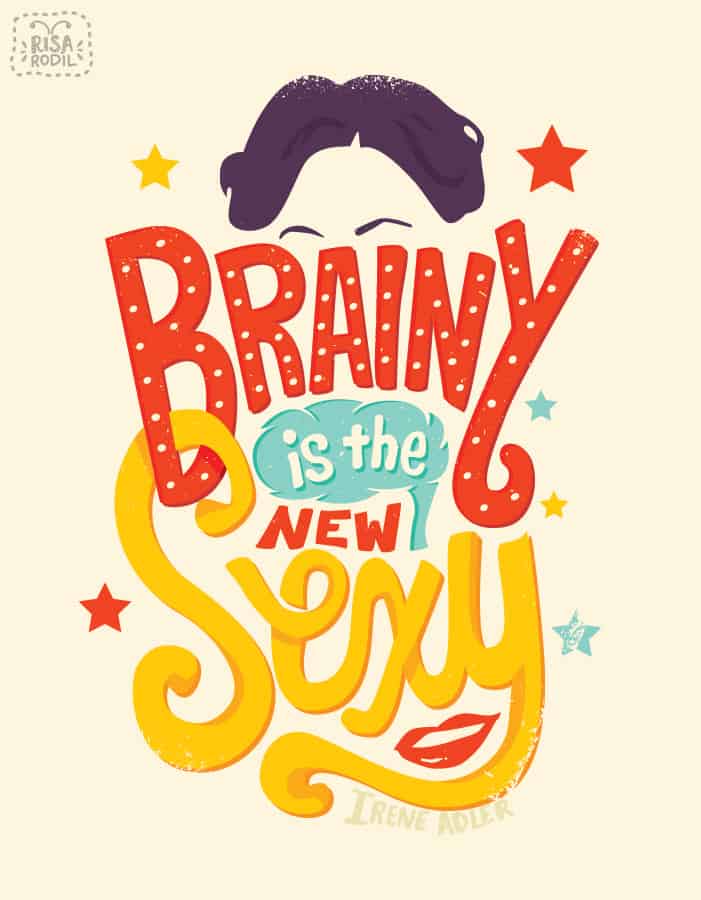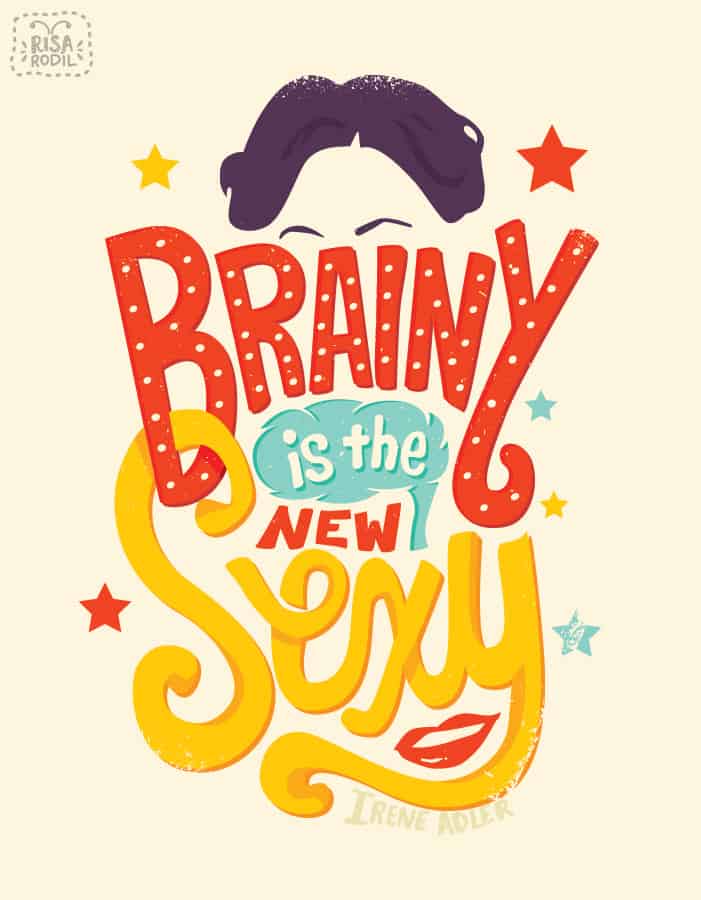 Who's your favorite Sherlock Holmes Character and why?
Ha! I love Benedict but I'll have to go with Moriarty. There's the fact that he's got the most interesting lines in the show but also, I just really love how unconventional his character is. He's crazy and annoying but I find him very enjoyable to watch.
-Risa Rodil
My advice for young and aspiring artists is to, "Do what you love and love what you do".
-Risa Rodil
About Risa Rodil
Risa Rodil is a 22-year-old designer, illustrator, letterer, book lover, and nerdfighter. She's a typical pop culture designerd whose body of work ranges from redesigned book covers and TV posters, to bright lettering illustrations. See her awesome works on Behance or her website.