Alien Flowers
Alien Flowers is a 3D series of animated compositions consisting of 10 variations of flowers. This is my personal project in which I wanted to dream up what plants from another planet might look like.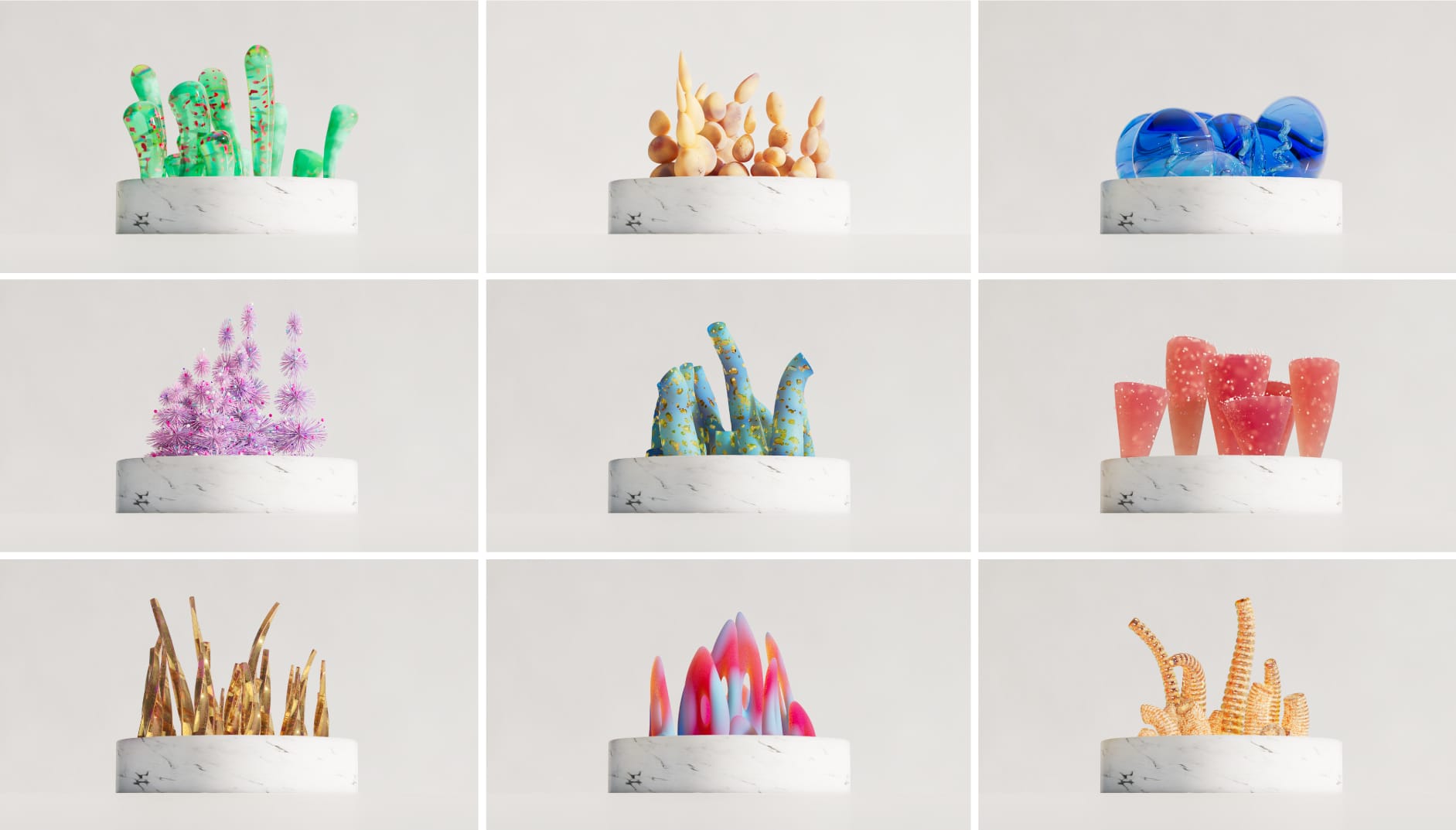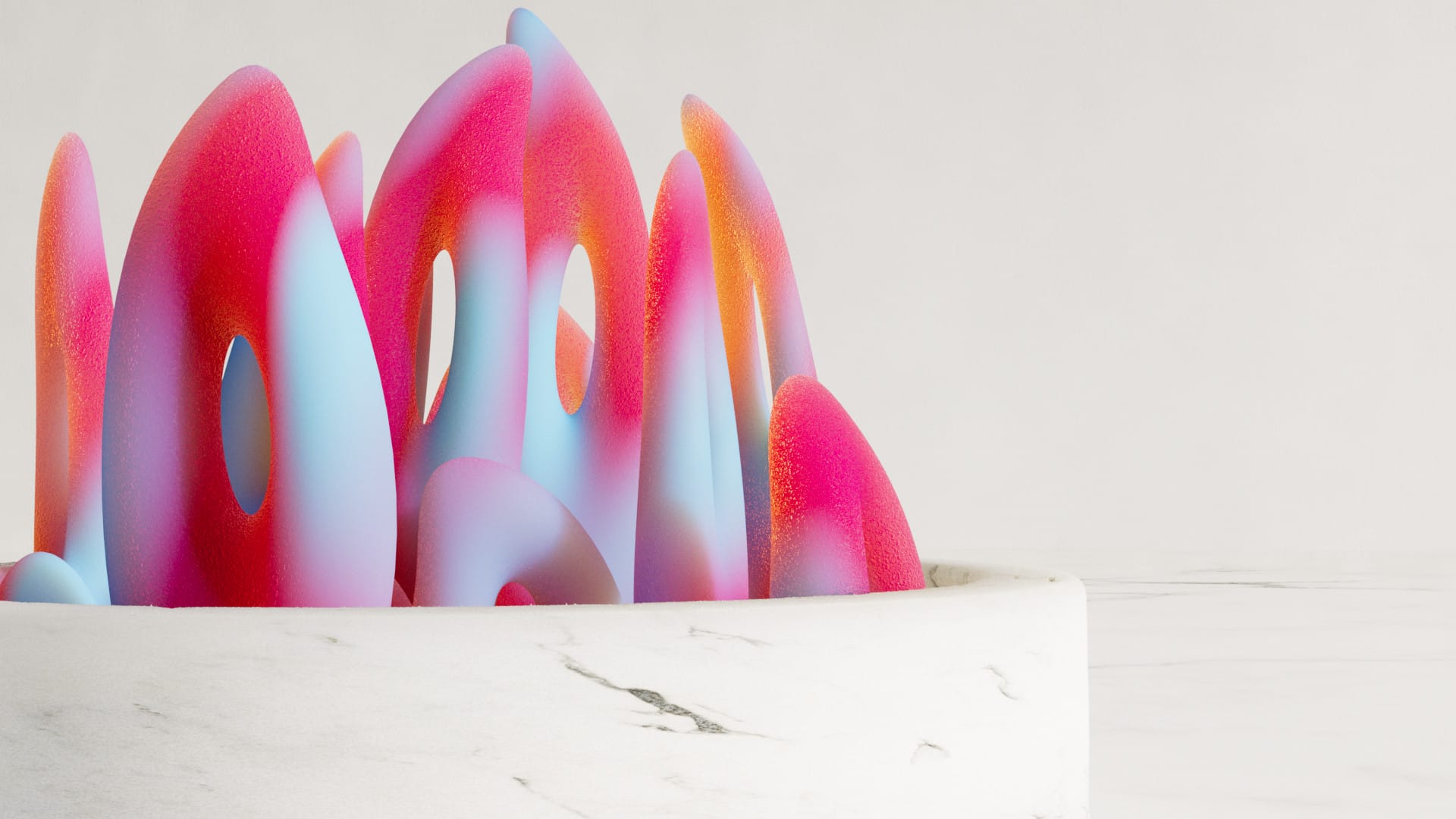 I have experimented with a variety of organic shapes and materials that are hard to imagine in everyday life. However, the inspiration was our diverse nature: flowers and plants, shellfish, fungi, etc. The contrast of bright, organic, living forms with cold, static, dead marble gives the works the necessary contradiction. Something alien, strange, but so attractive, as if from another world found itself in our everyday reality. Something that you want to touch, something you want to look at and relax.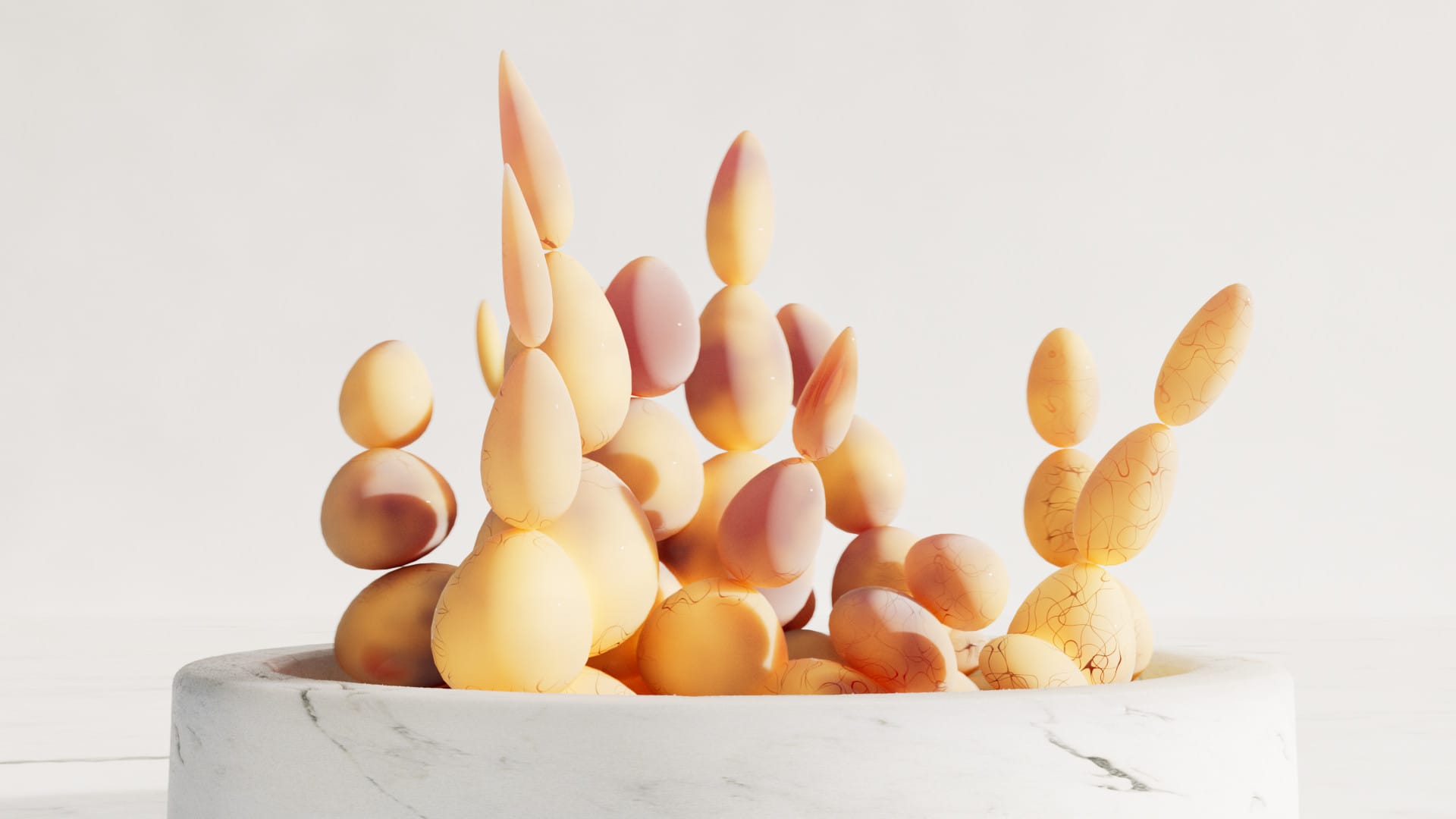 I used Cinema 4D and Redshift to create these compositions. All flowers are made with C4D Hair Objects. Hair generation is based on simple C4D parametric objects. I experimented with different forms and explored all their possibilities. Animation is set with different C4D forces.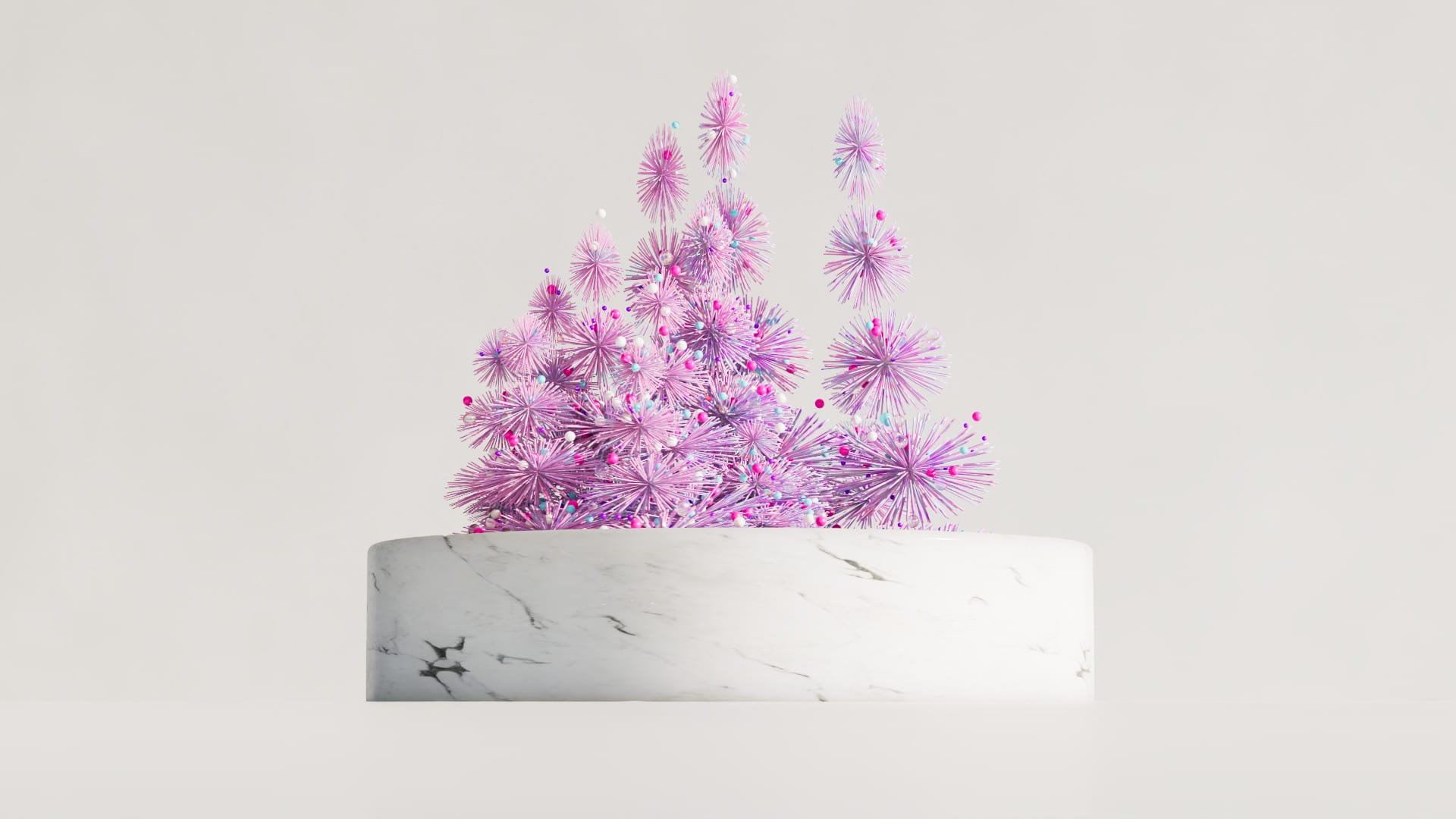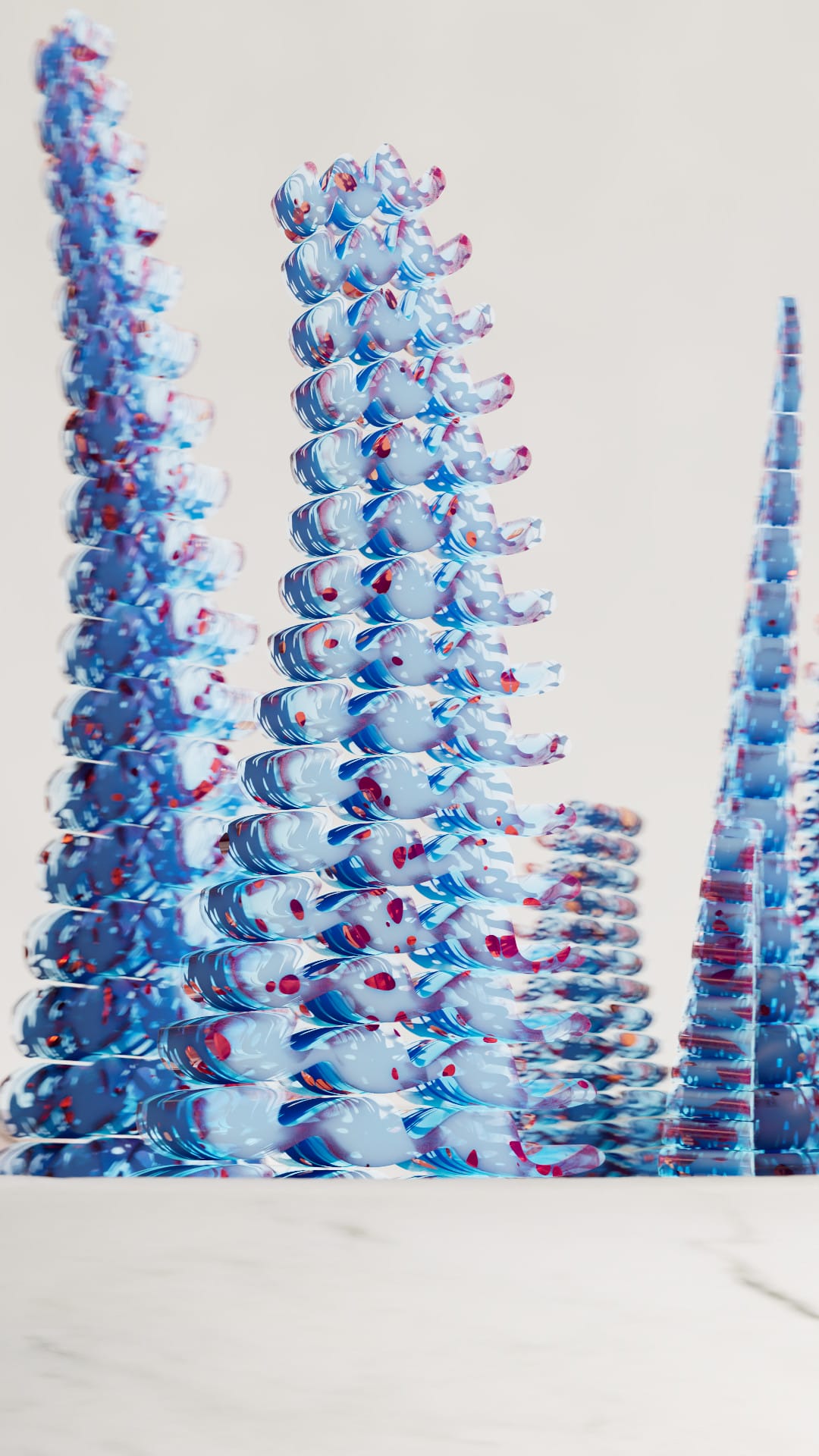 This project pushed me to experiment further with organic shapes in 3d space. I have already come up with several projects related to this.
The full project can be seen on my website https://kseniiakras.com/alien-flowers