An ambigram is a word whose elements are retained when viewed from a different orientation of perspective. It also described as 'calligraphic design that manages to squeeze two different readings into the selfsame set of curves'. Today, we feature an ambigram work by Martin Schmetzer, a typographic artist and illustrator from Stockholm, Sweden.
Up, down —any way you look at it, AND Is Better!
Rotational ambigram for Ford Social and Team Detroit.

-Martin Schmetzer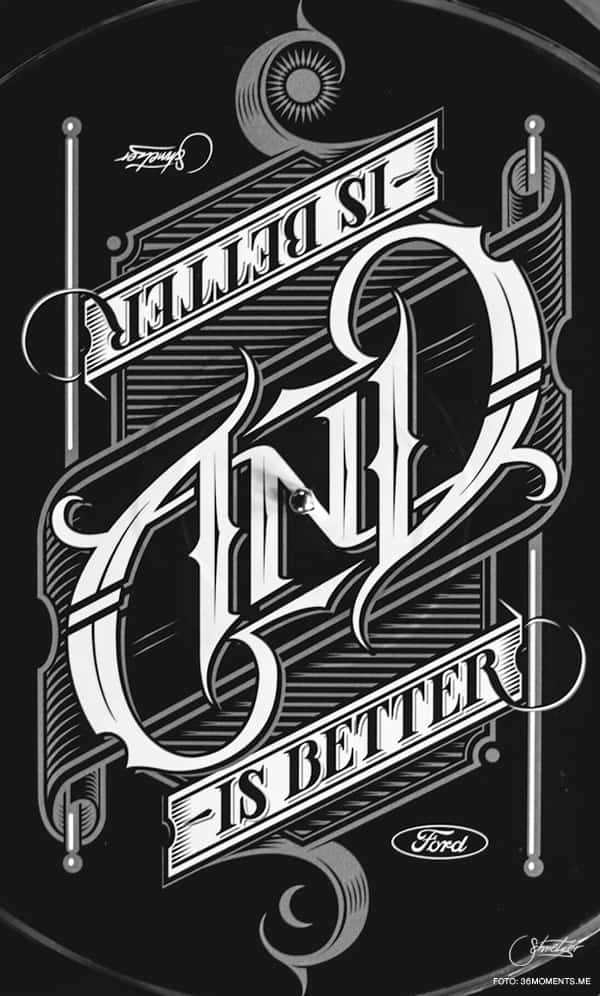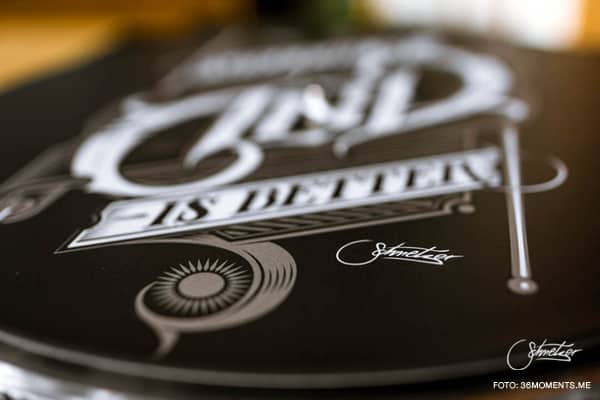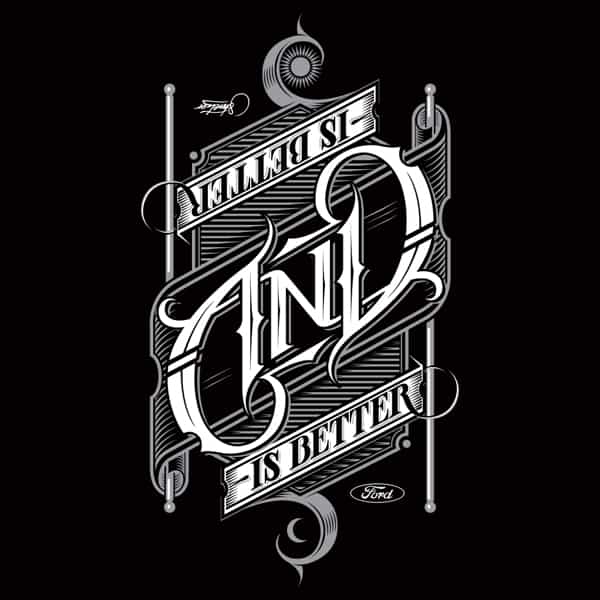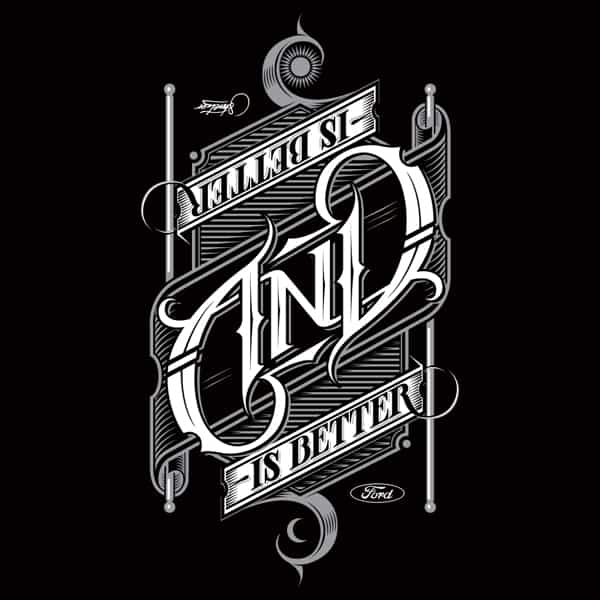 About the Designer
Martin Schmetzer is a Sweden Based Designer specializing in hand-drawn typography with a high level of detail and diligence. You can find more about him and his works by visiting his Behance profile or website.