Animal Food
The project aimed to give life and expression to the Animal Food Pet Shop brand.
They had only an amateur logo and the project consisted of giving a new perspective of the company with cheerful and intelligent attributes.
For that I used creativity, generating a brand, which literally has several expressions, representing our pets, beloved, funny, smart and sometimes unpredictable in their reactions!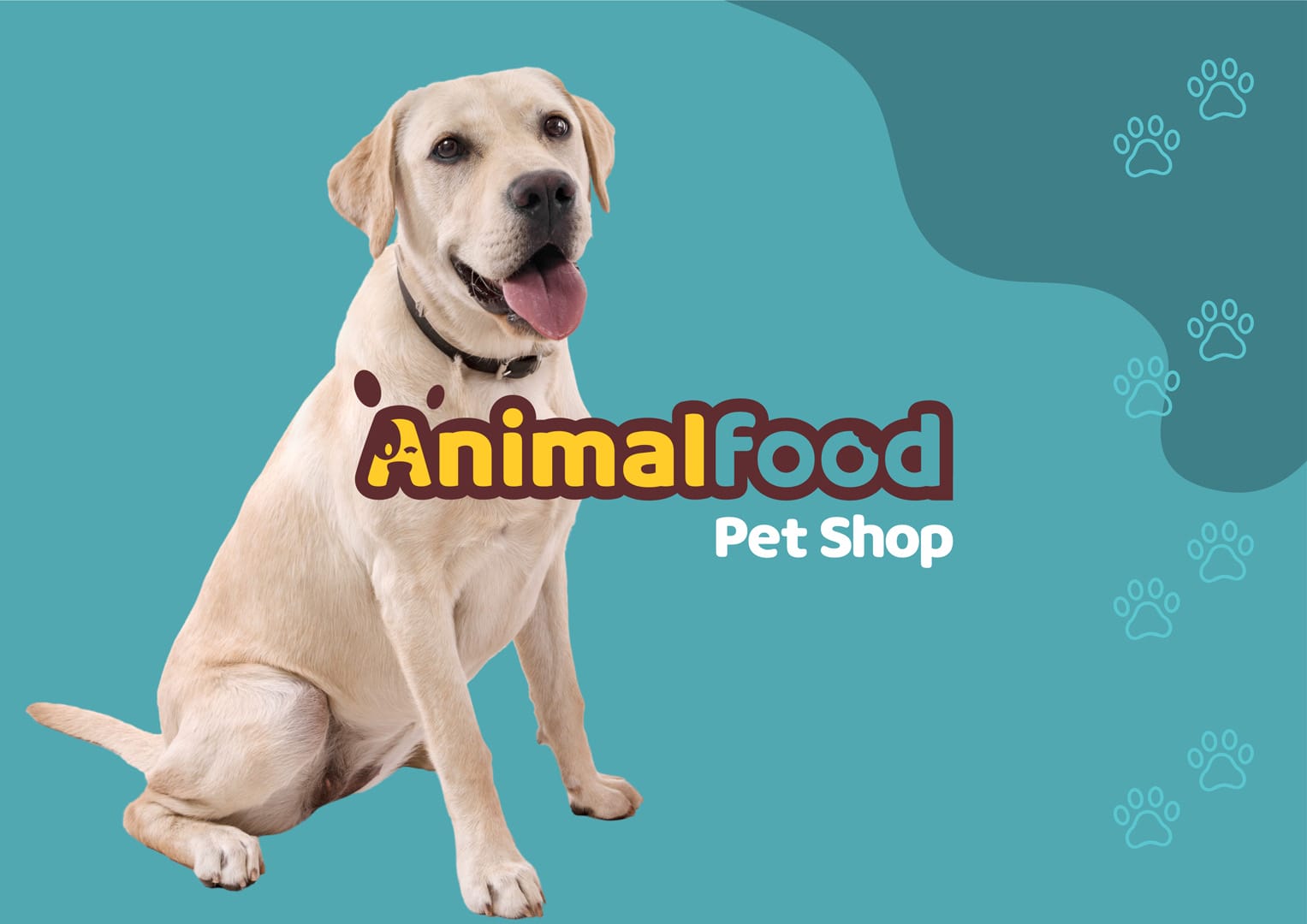 The first point was to differentiate intelligently from the competition. The second point was to use the typography in a creative and unique way: for this I transformed the A from "animal" into a dog and the "o" from Food into a bitten canine snack. The typography arose from the idea of ​​inserting the anatomy of the ears and paws of cats.
I tried to mix freer shapes with some established rules of size and alignment, aiming at fluidity, lightness, ease of reading, without losing the originality of a stripped look.
As it is a pet shop brand, I found it interesting to play with the expressions of animals in different situations: sleep, joy, amazement, neutrality, among others. Pets are intelligent and in general show us different expressions and this should be shown in the project.
The colors and shapes were based on the concepts of joy, intelligence, friendship, fluidity, dynamics and trust.
I used Google Forms for briefing, but always keeping in touch with the customer through Whatsapp and video calls. At first I passed a briefing, using Google Forms. In a second moment, Invision, creating a board of images and references, in addition to searching references on sites such as behance, pinterest.
In the execution stage, I used a notebook and pencil for my drafts. The first software to be used was Illustrator, in order to vectorize what I had drawn. Then I used Photoshop and Indesign to compose the presentation.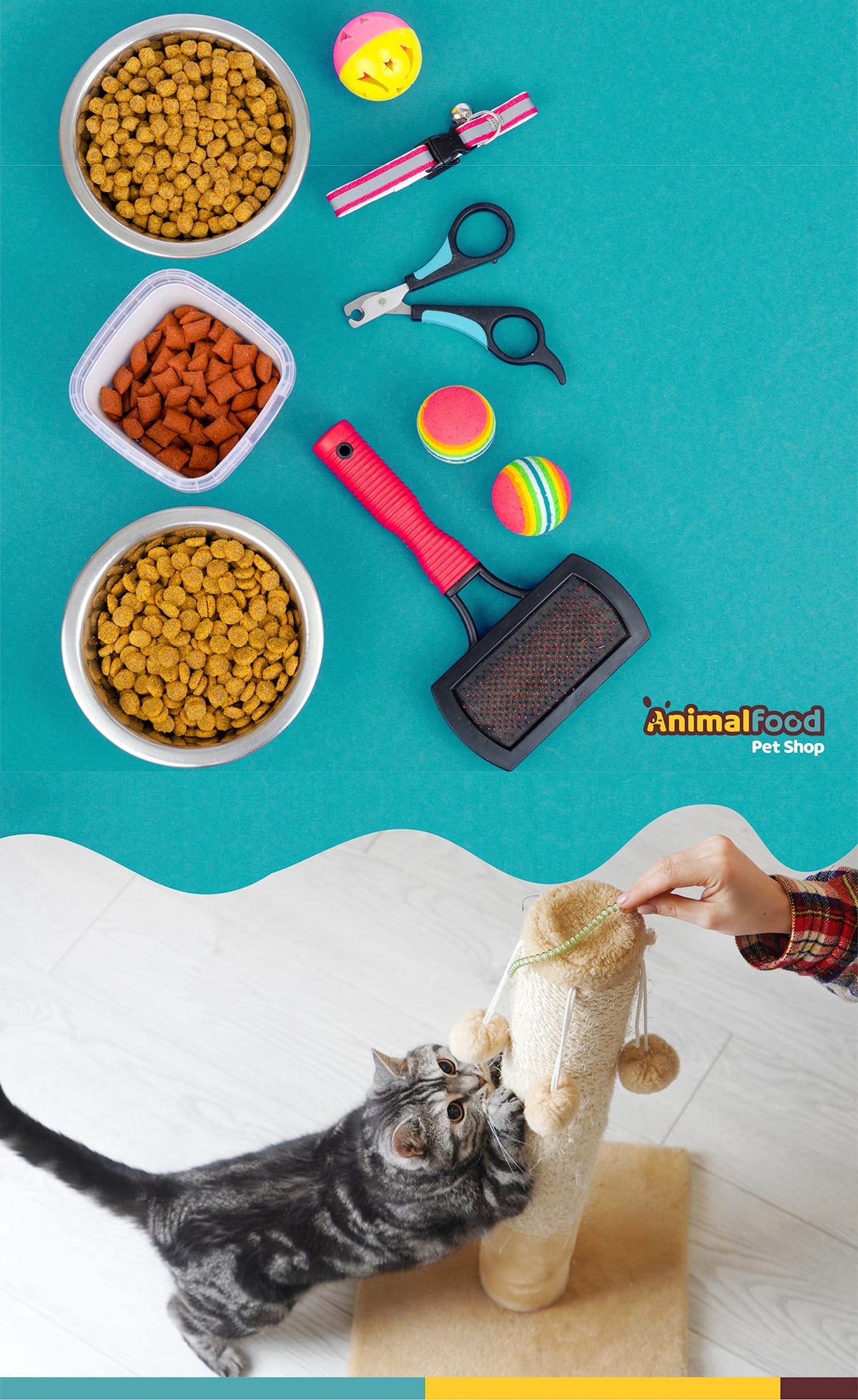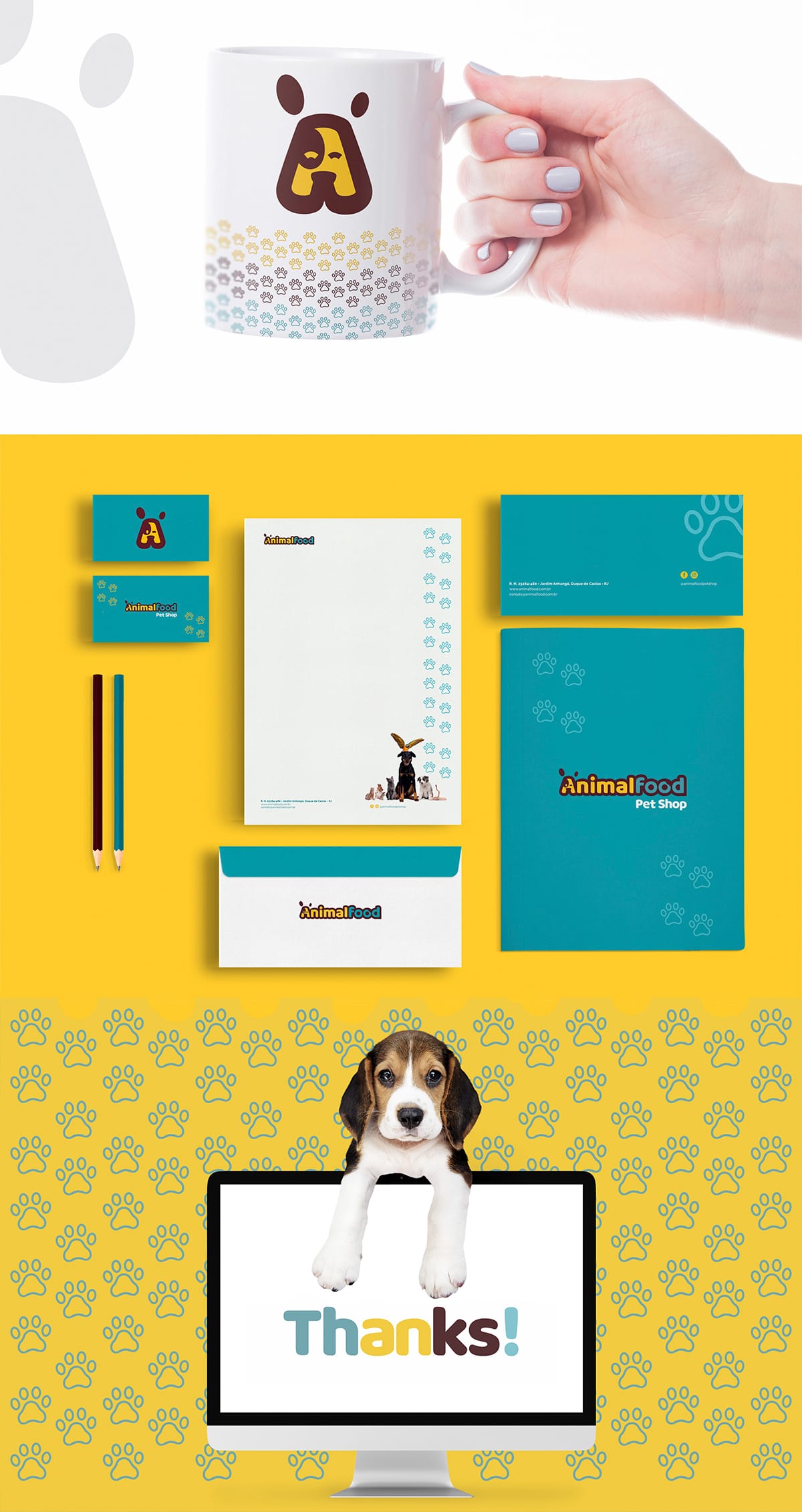 First, the owner of the Pet Shop was extremely grateful and thrilled with the final result.
I posted on Facebook in groups of designers and because of that, the project was seen and I won another client who fell in love with the idea, asked to see my website and loved my work. The feedback I received from everyone was very positive.
With each project we work on, we learn about the public we are creating for, about the management of the material created and the peculiar needs of each market segment.
The project was created with great care, I hope everyone can enjoy it with the same affection that I created it.