Bahi - An assembly of stackable nut bowls
Bahi is an alluring set of bowls, inspired by the beautiful dance form from the deserts of India. An insight was to make the design stackable and compact keeping in mind the aspects of storage and cleaning. The idea was to enhance usability and aesthetics in the nut bowls.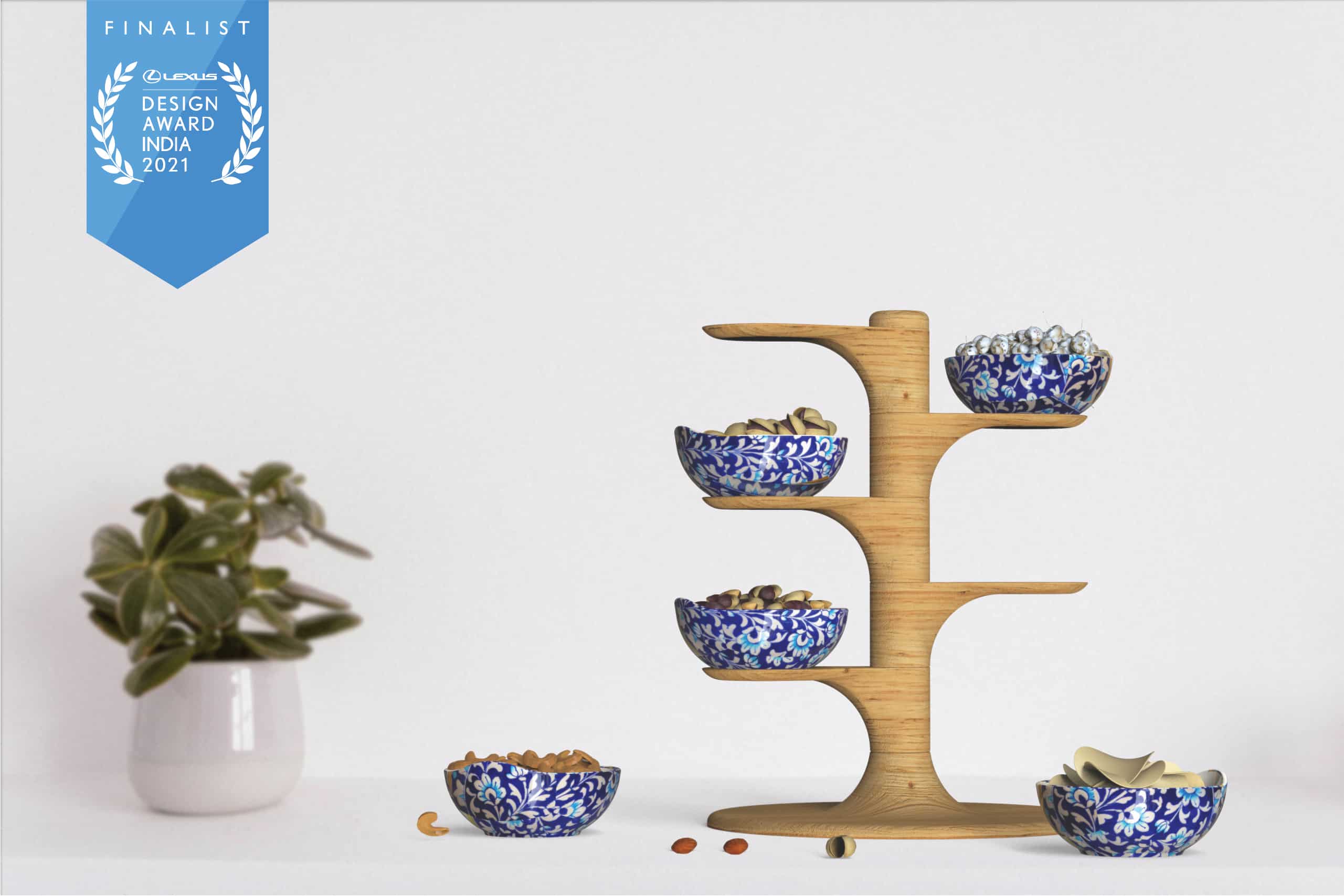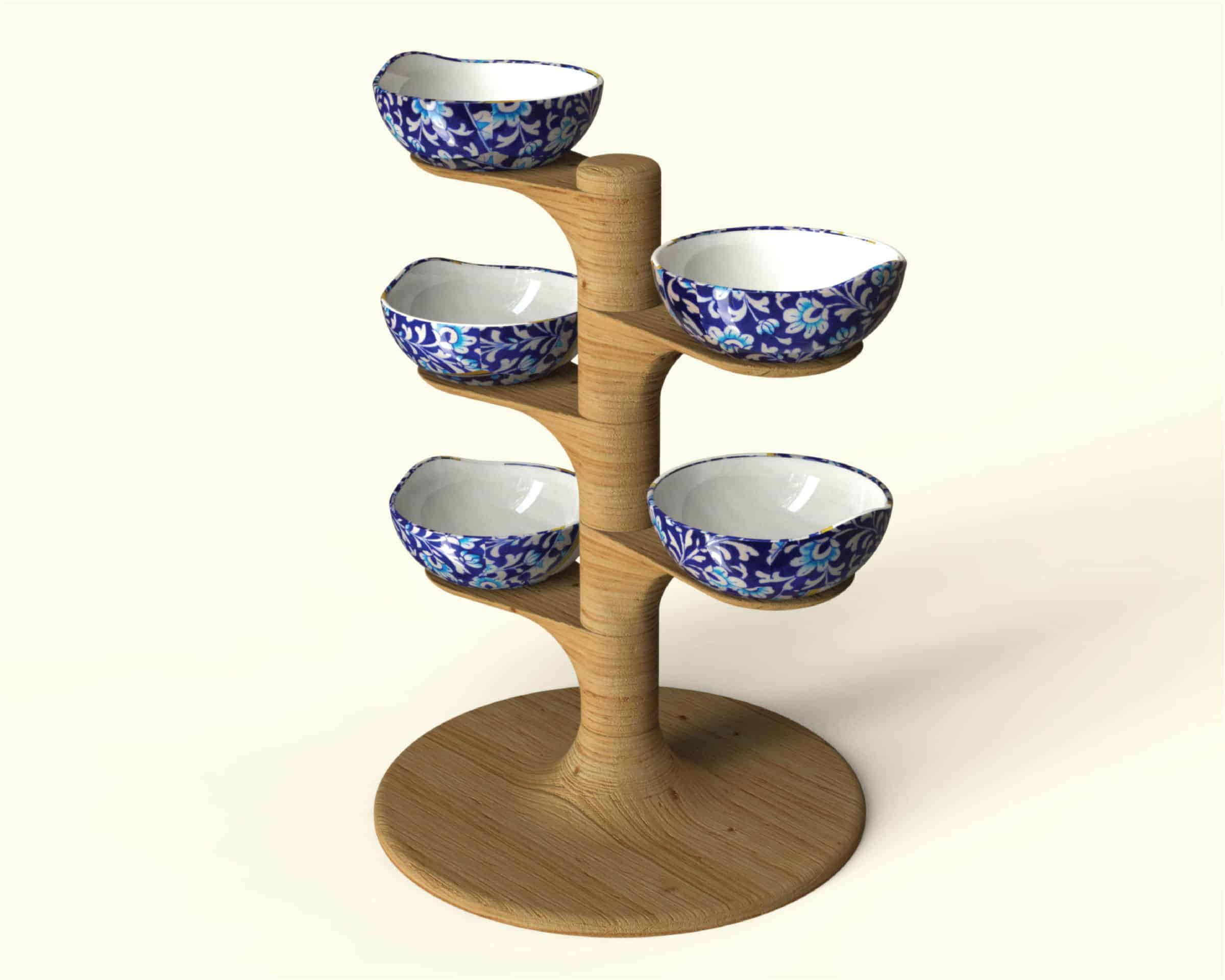 Bahi is crafted around a unique and interesting concept of stackability and modularity. Keeping users in focus while designing, we realized the problem of accessibility by all, when nut bowls are placed on a centre table. Hence, we have come with a concept of a freely rotatable design. Each peg can be rotated on its axis to solve the problem of accessibility in a rather unique way.
Each bowl piece goes through a long process of clay baking, drawing, painting, re-baking and glazing. The pieces have contrasts, tones and intricate motifs & patterns that are inspired by the famous blue pottery of Rajasthan, India.
The structure is a simple assembly of modular wooden pegs. These pegs are meticulously hand-crafted keeping proportions in place.
It is a beautiful ceramic and wooden dining accessory that showcases the magical handwork of Indian rural artisans. It is an attempt to take the rich Indian culture and craft on a global platform.
This project was shortlisted as "Top Finalist - Lexus Design Award India 2021".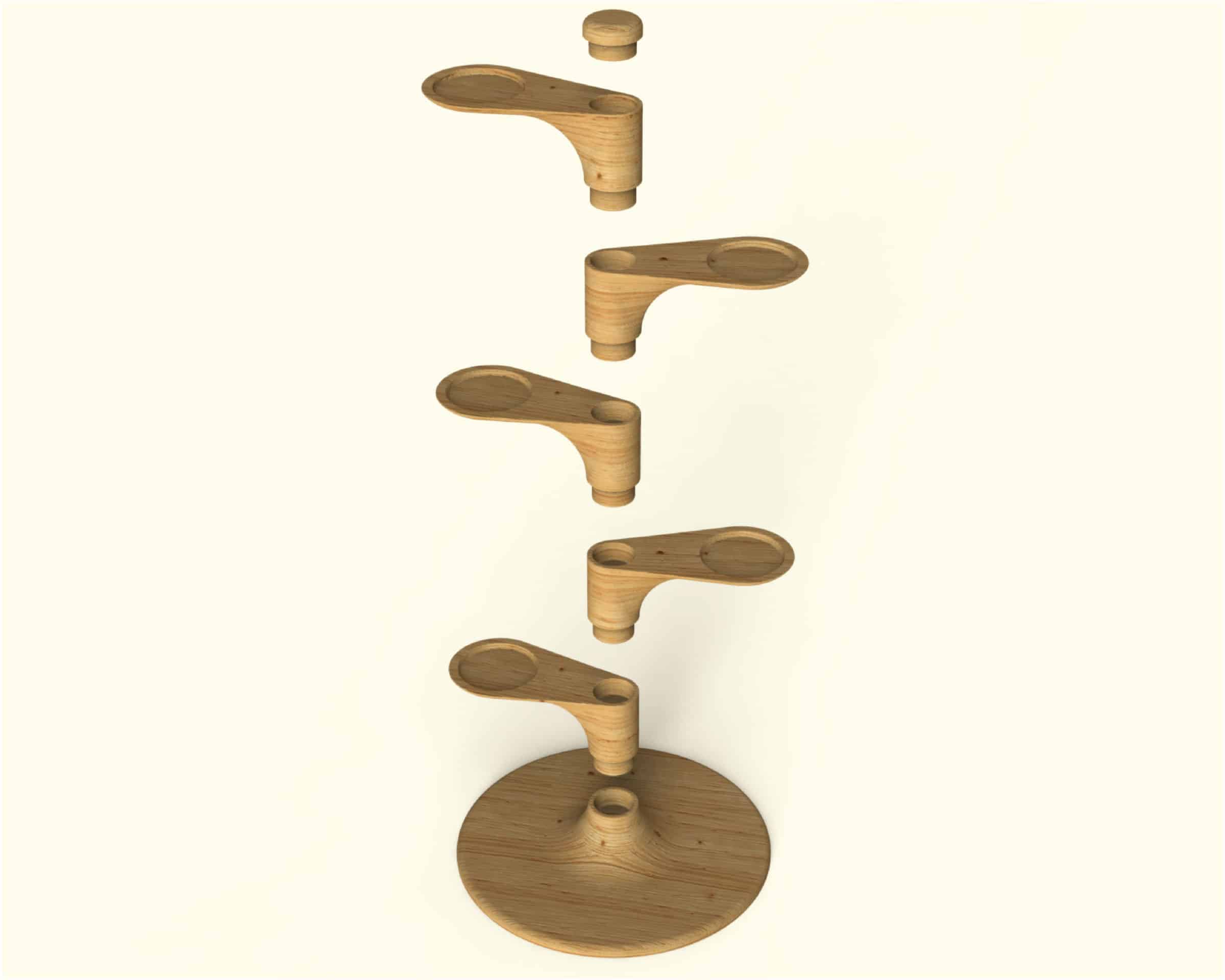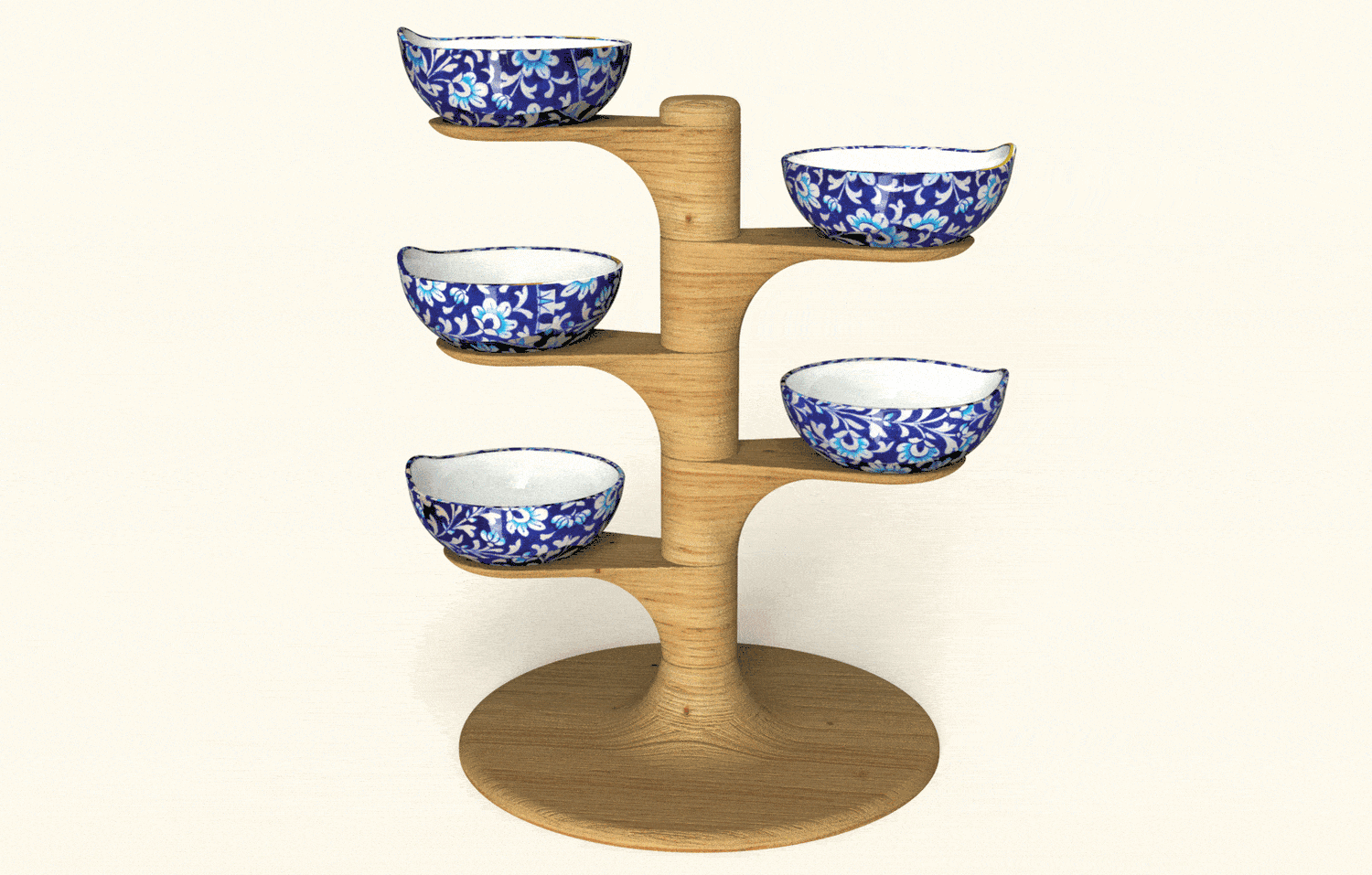 The main software used for creating this project were: SolidWorks, KeyShot, Adobe Photoshop and Adobe Illustrator.
Once the design was finalized, the CAD model was made on SolidWorks with appropriate dimensions and proportions, then translated into KeyShot for rendering. Final touches were given on Photoshop and Illustrator.
The concept was well accepted by the intended audience. Also, it was appreciated by our colleagues.
This project was shortlisted as "Top Finalist - Lexus Design Award India 2021".
The birth of the concept for Bahi was around the idea of sustainability and eco-friendliness. The wooden structure is made of up-cycled wood, doing our bit to reuse the materials.
The design has a negligible carbon footprint and in an age of plastics, we take immense pride in saying no to plastics.