Beach Duplex
The project consists of a set of houses including duplex with expansions to backyards which could be used not only as holiday homes but also as permanent stay house because of its generous proportions and comforts.
What stands out of this project is its geometric concept with two full levels and two empty levels which alternates to generate a game that creates not only a great visual impact but also optimal living conditions.
The interiors are thought to be an attenuating to the cold materiality of its structure and its outer covering, which is the reason why more sensitive materials such as wood were chosen.
Duality is an element regularly present in the design, its colors, its structure, its interior-exterior contrasts or its varying geometry are witnesses of that.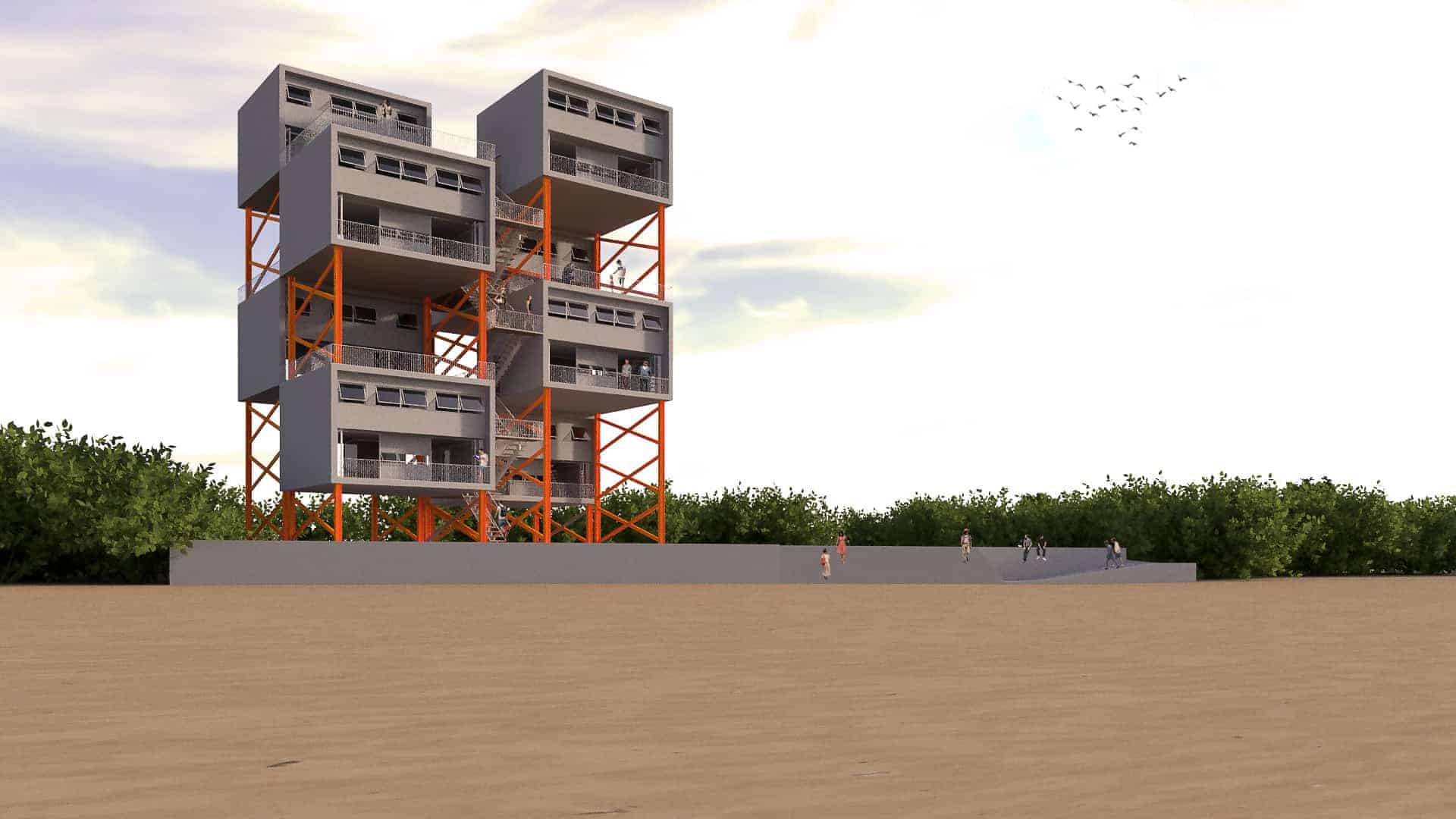 The idea of the dual was based mainly on the concept of the proposal, duplex, two floors, two distinguished elements, was the basis of the sketch and a challenge to master a geometry that could be understood as dual and at the same time it allows the units to function in such a way that life is prioritized as a whole, and also the 100% of the privacy of the users is respected.
The structure chosen is a combination between metal profiling, linked to wet construction, which are differentiated by two colors.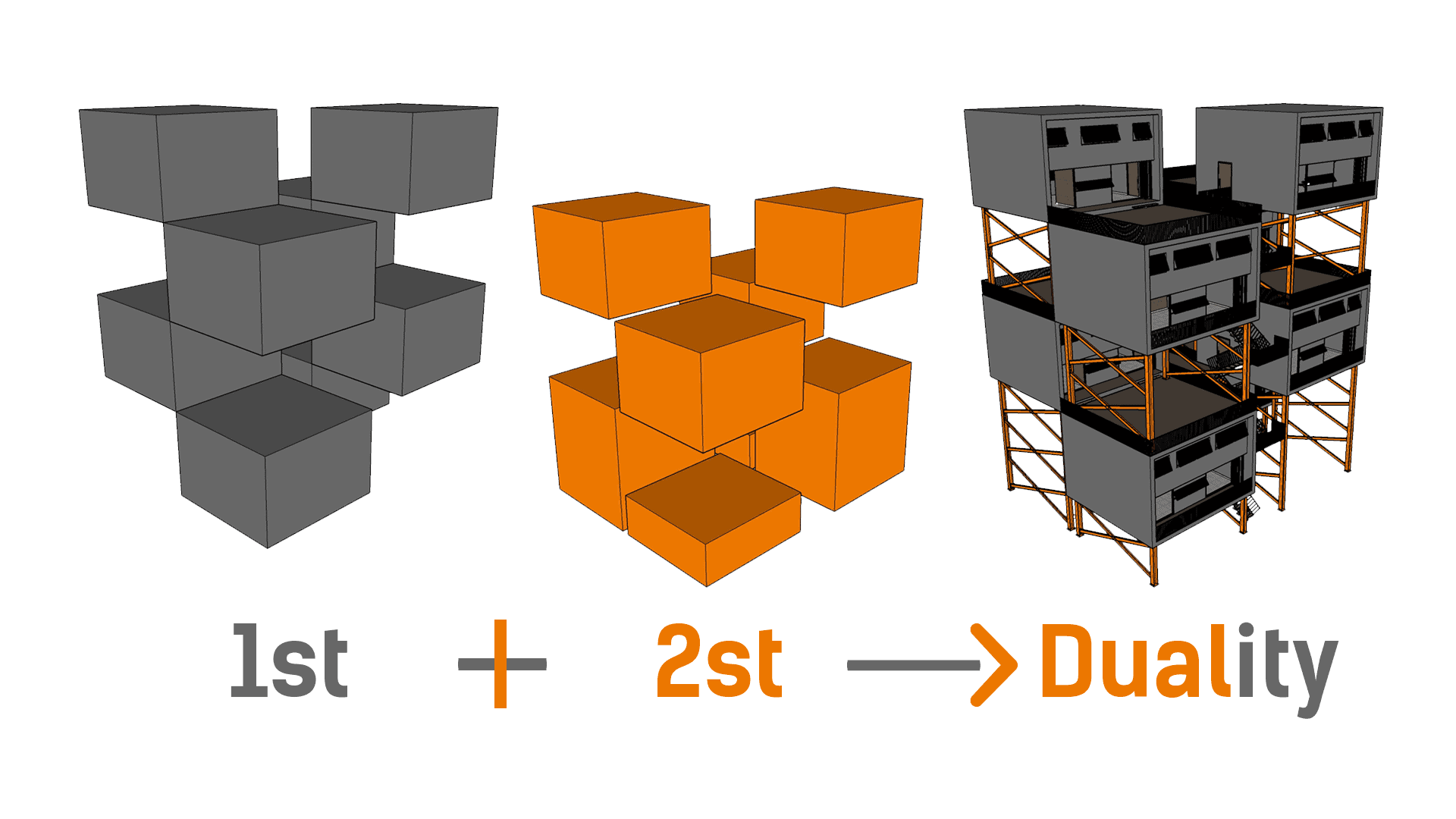 The project is carried out through a 3-stage process, the first where using a 3D modeling program called Sketchup in which I translated my ideas to conclude in the expected result. A second stage of rendering, where using the Vray software I was able to achieve photorealistic images of the skech. And a final stage of postproduction on the Photoshop platform, where I added details and accommodated the lights.
Both my colleagues and people who do not belong to the field of architecture liked the project, I did not receive negative comments about it.
I allways ask about constructive opinions to improve my skills and I personally am very self-critical.
This is one of my several sketches that I was creating to improve both my project ability my performance in the use of graphic representation tools.