City Bay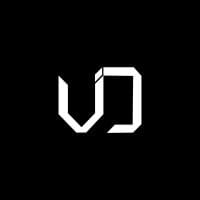 "City Bay" residential complex is an example of balance between nature and the urban environment. The four blocks of City Bay contain the energies of the four oceans - Indian, Atlantic, Nord and Pacific. Here, the elements of a big city help to catch a wave of well-being.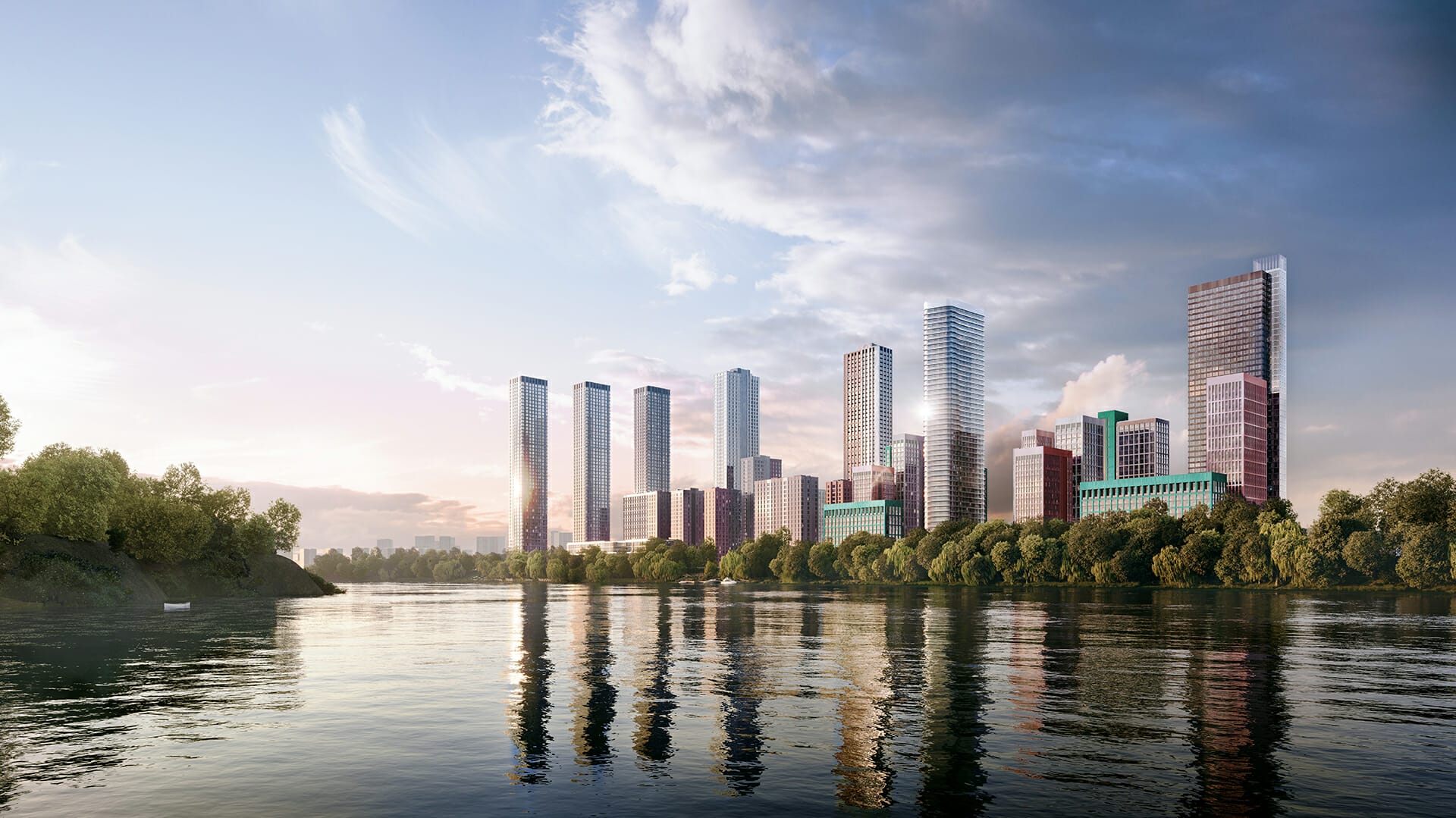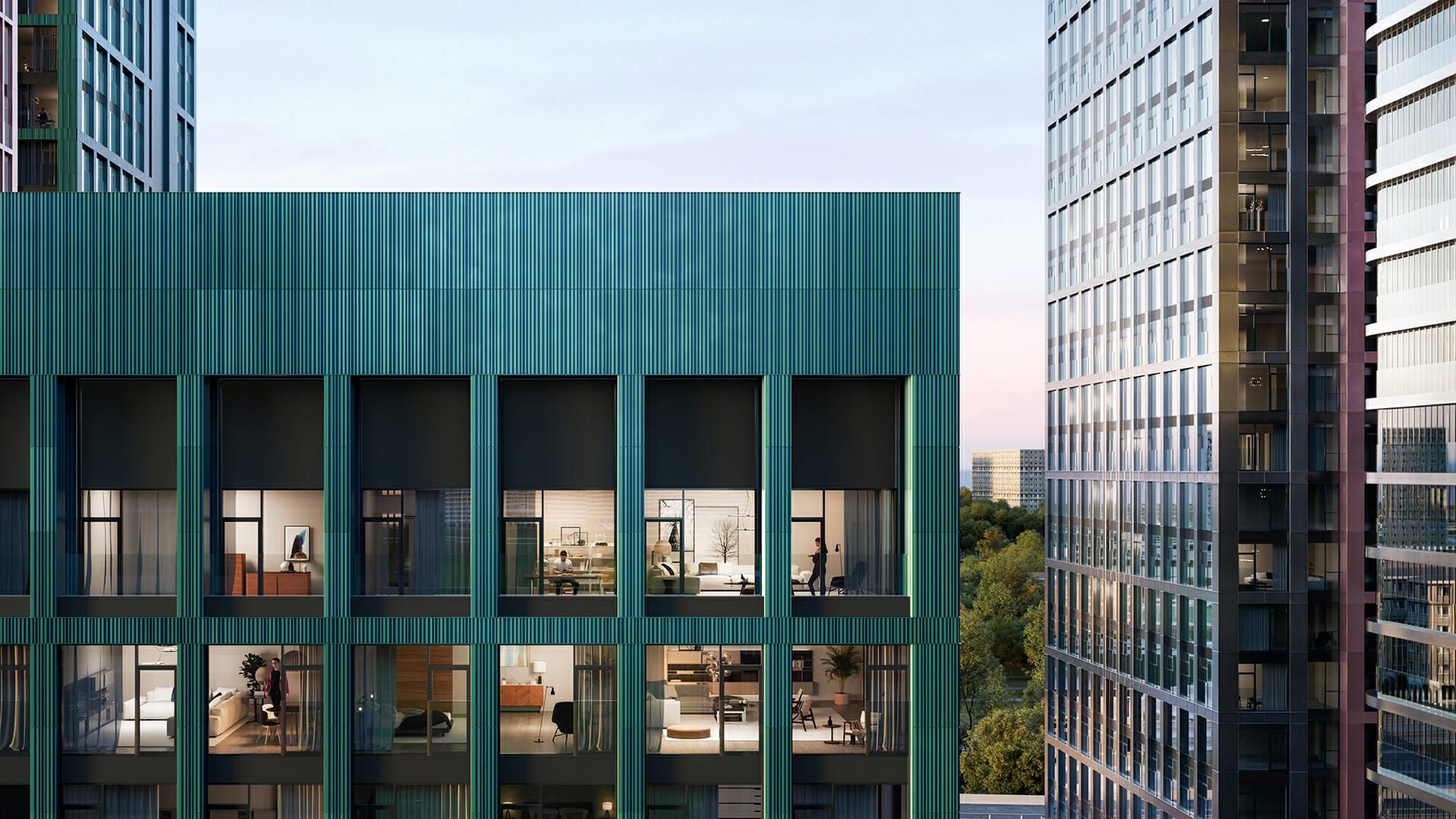 A wide boulevard, which connects two groups of high-rise towers in the east and west, is the central axis of the complex. Along it are children's playgrounds, recreational areas with sculptures, walkways and a park. Alleys between neighborhoods operate as "buffer" zones, separating places for work, entertainment and rest – the playgrounds of kindergartens and educational centers are adjacent to quiet recreation areas, while co-working spaces are paired with cafes and shops. The neighborhoods themselves combine the privacy of closed courtyards while retaining the permeability of a porous city structure. Series of arches create complex spaces, opening perspectives on the neighboring yards and boulevards, and allow for the yards to remain sunny without creating a feeling of enclosed space.
Identification within the complex is ensured by individual facade solutions and unique recreational features created for each residential cluster. While each facade is created individually for its structure, they all follow a common scheme of varying material density: the low structures use brick, the medium height buildings are predominantly faced with metal, and the high-rising towers are faced with combinations of metal and glass. This makes the lower structures seem grounded and the high volumes dissolve, reflecting the sky and surrounding buildings.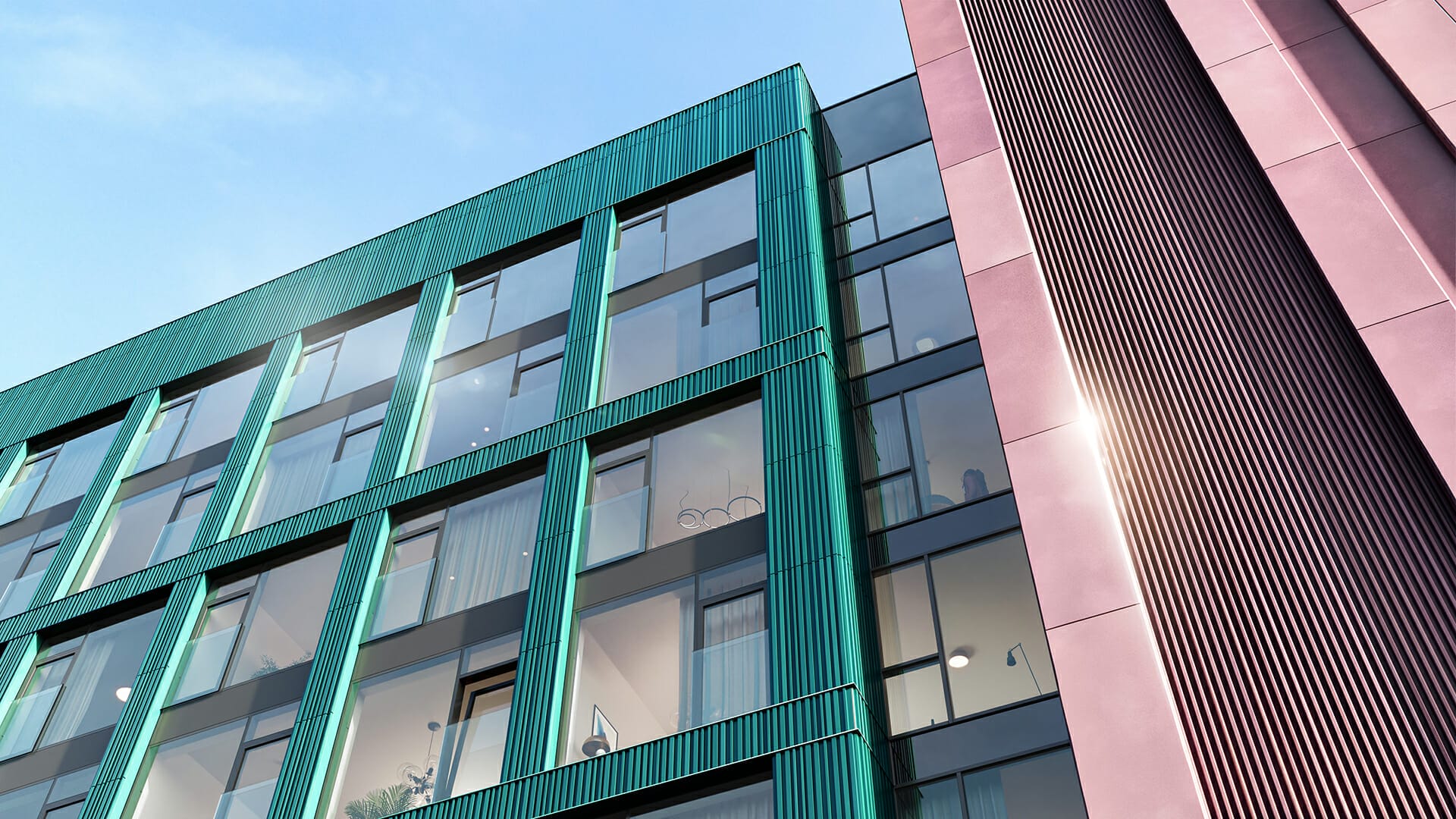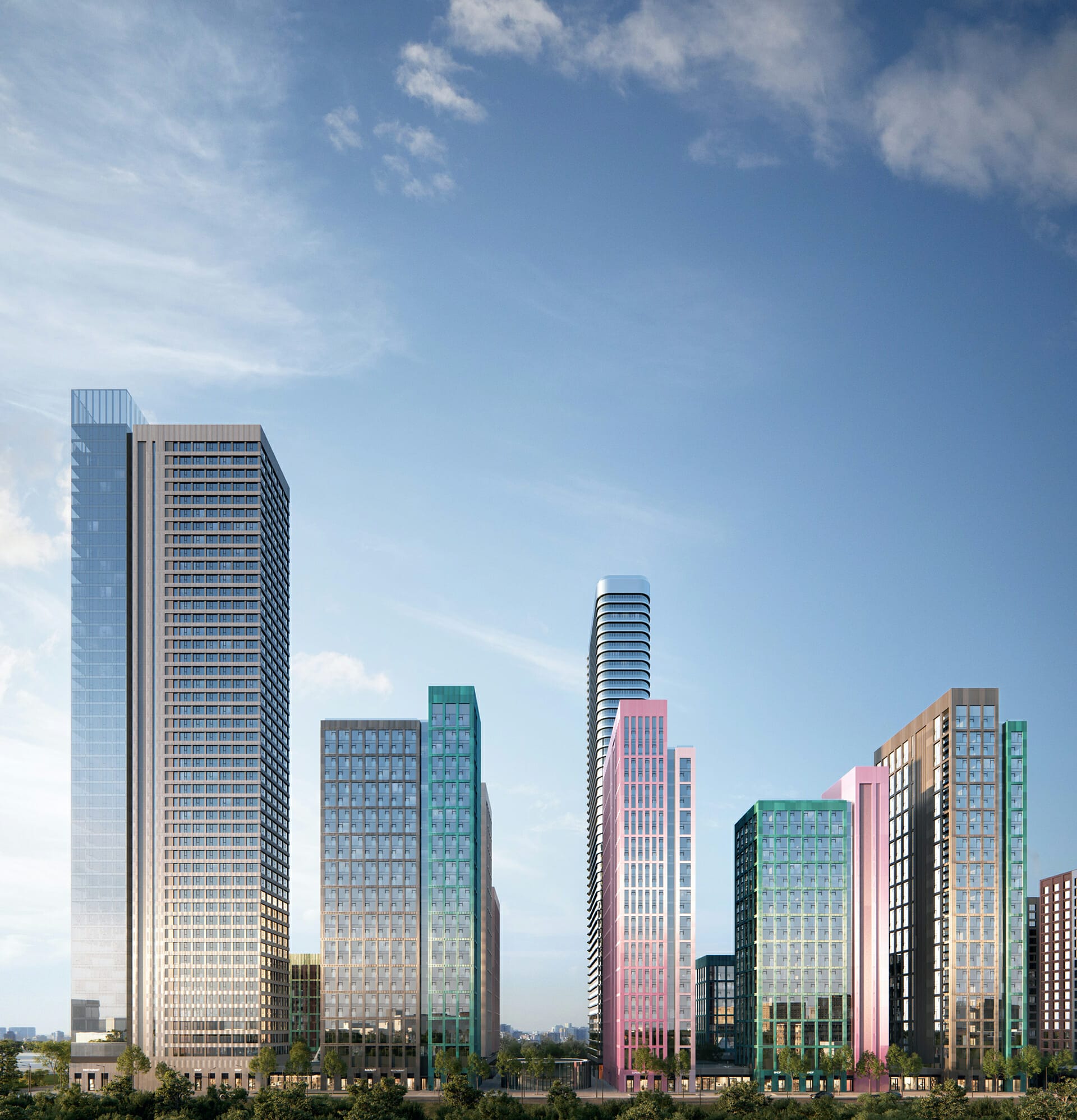 Corona render, 3dsmax, Photoshop and for video Unreal Engine. Preparing and transferring the scene for Unreal Engine took approximately two months, during which we acquired new skills and knowledge.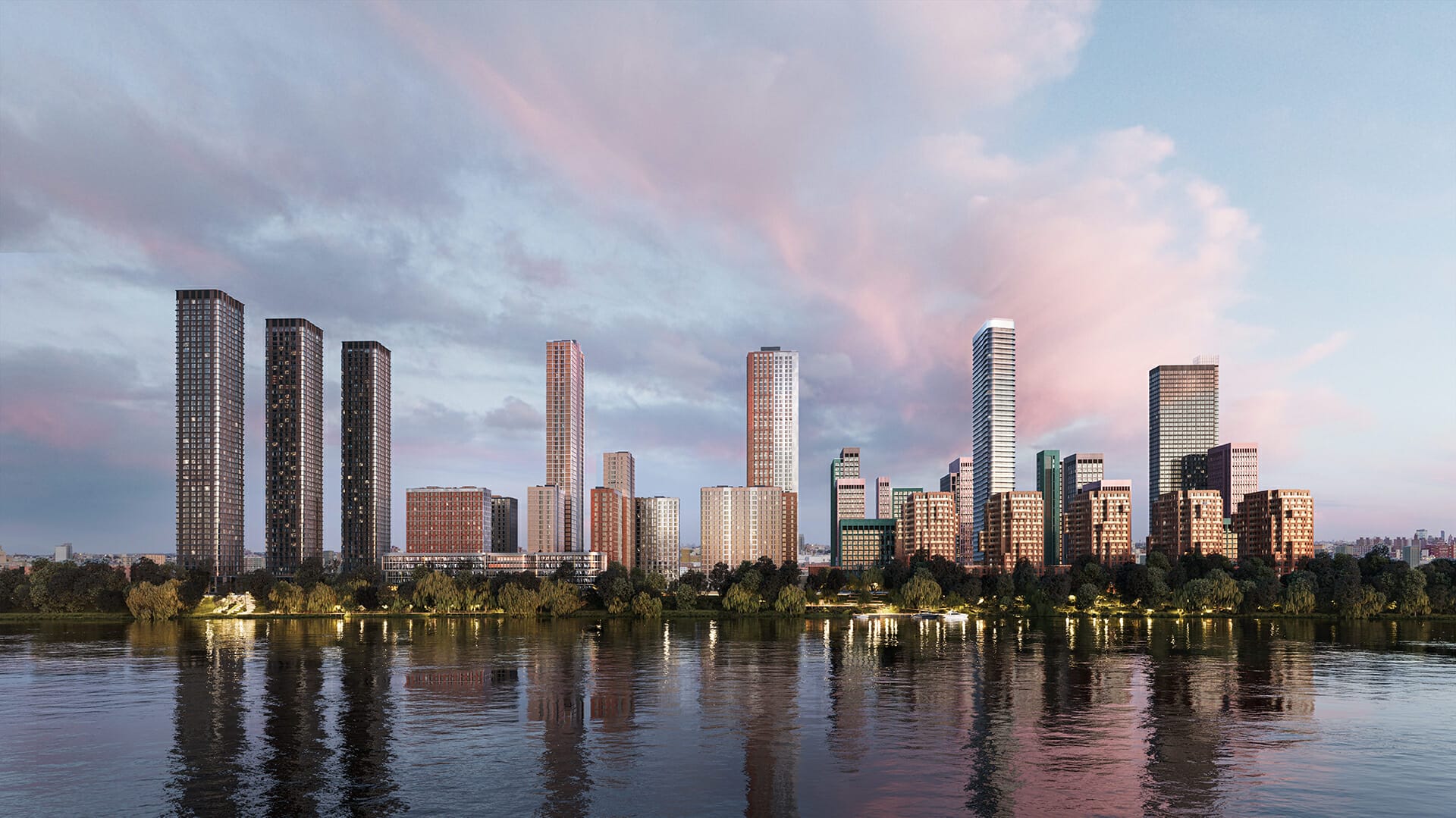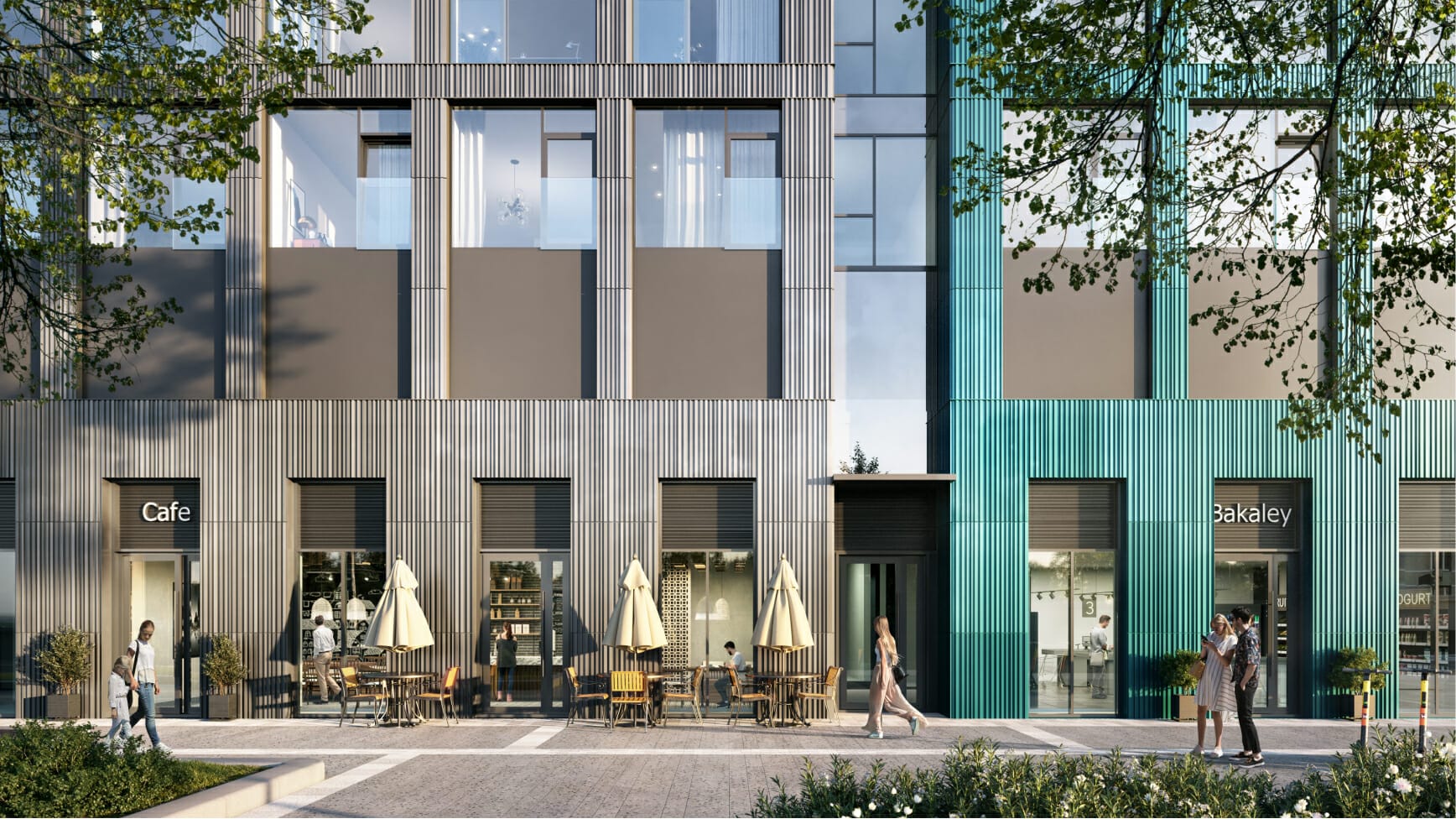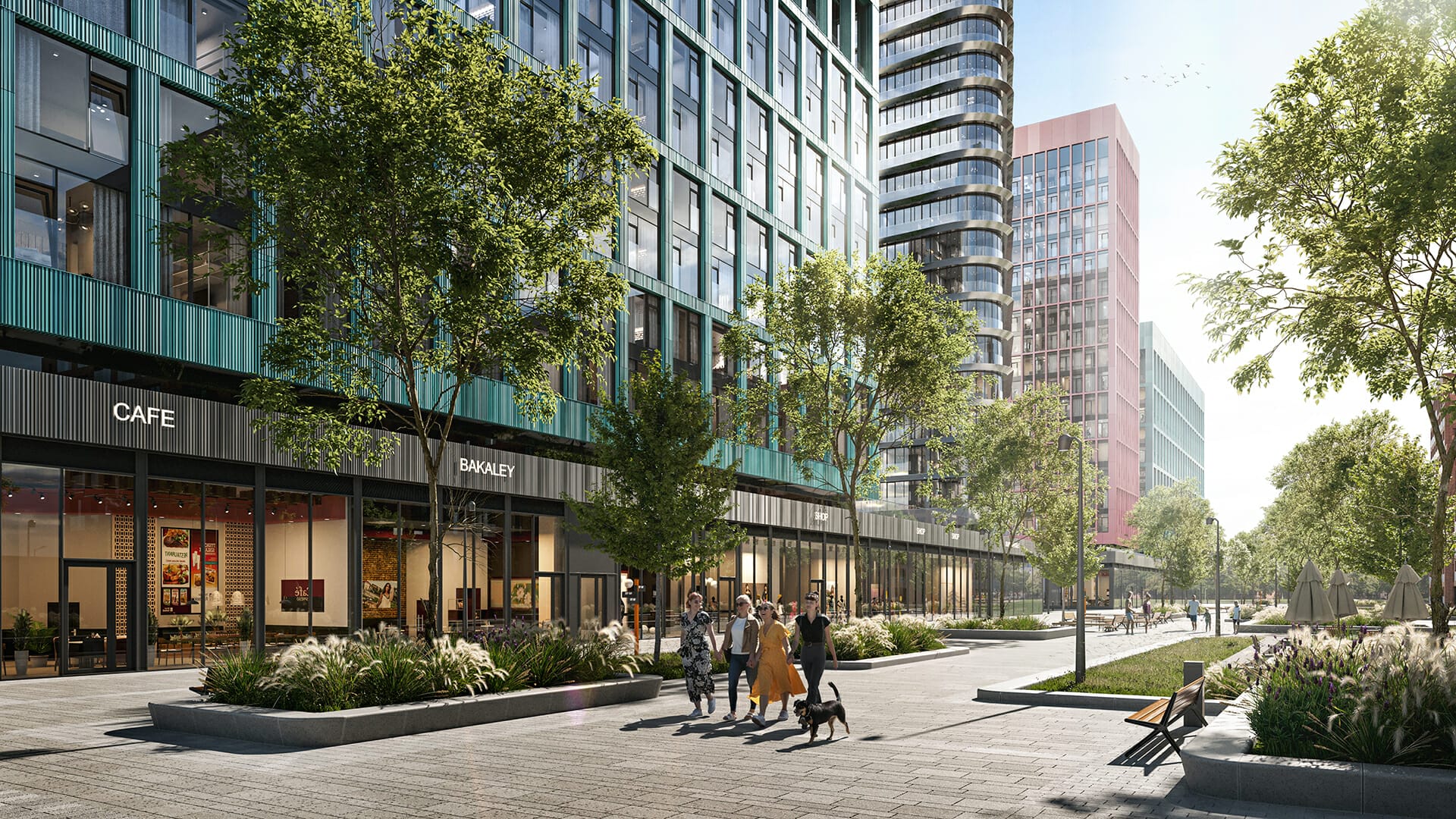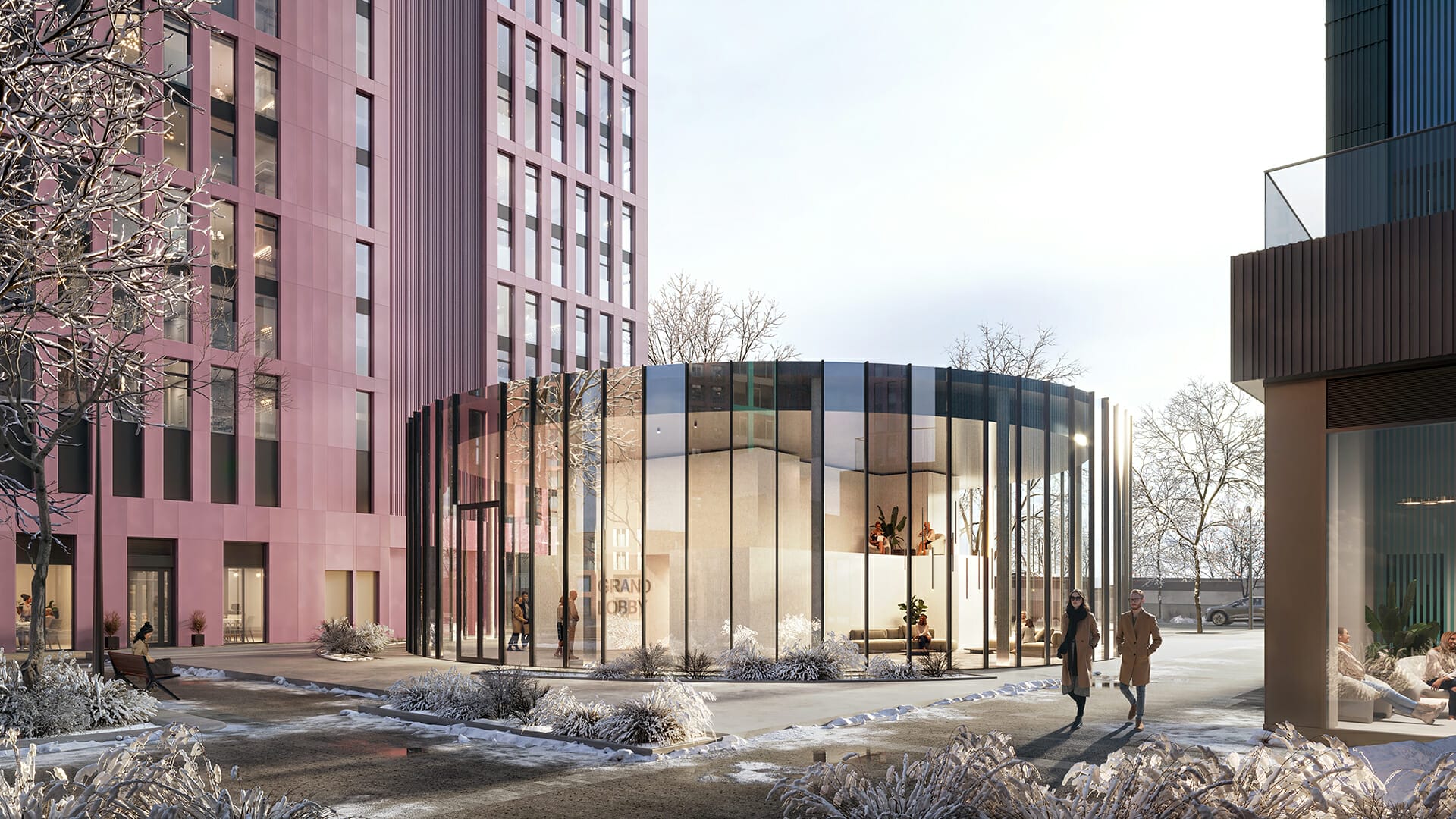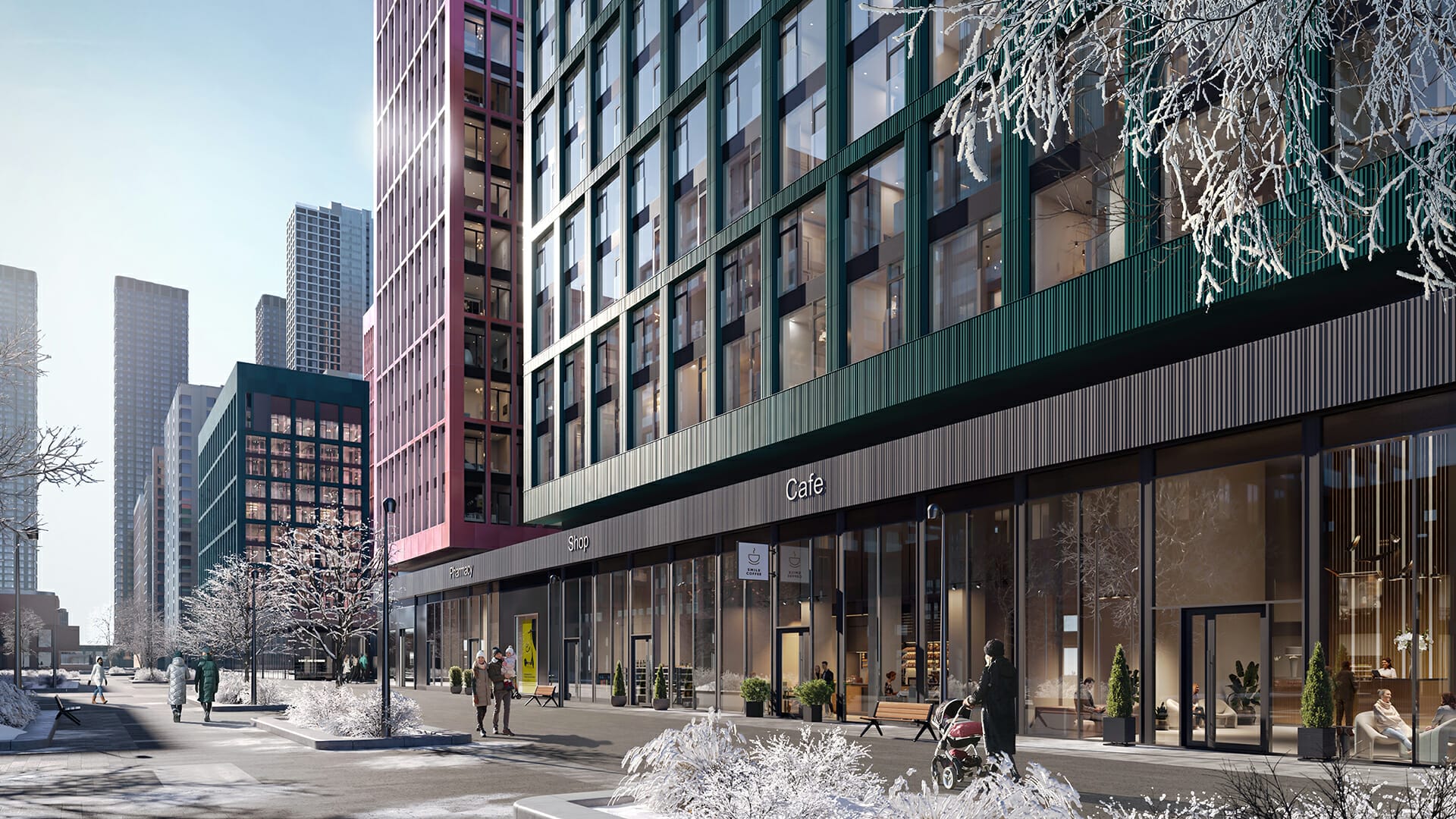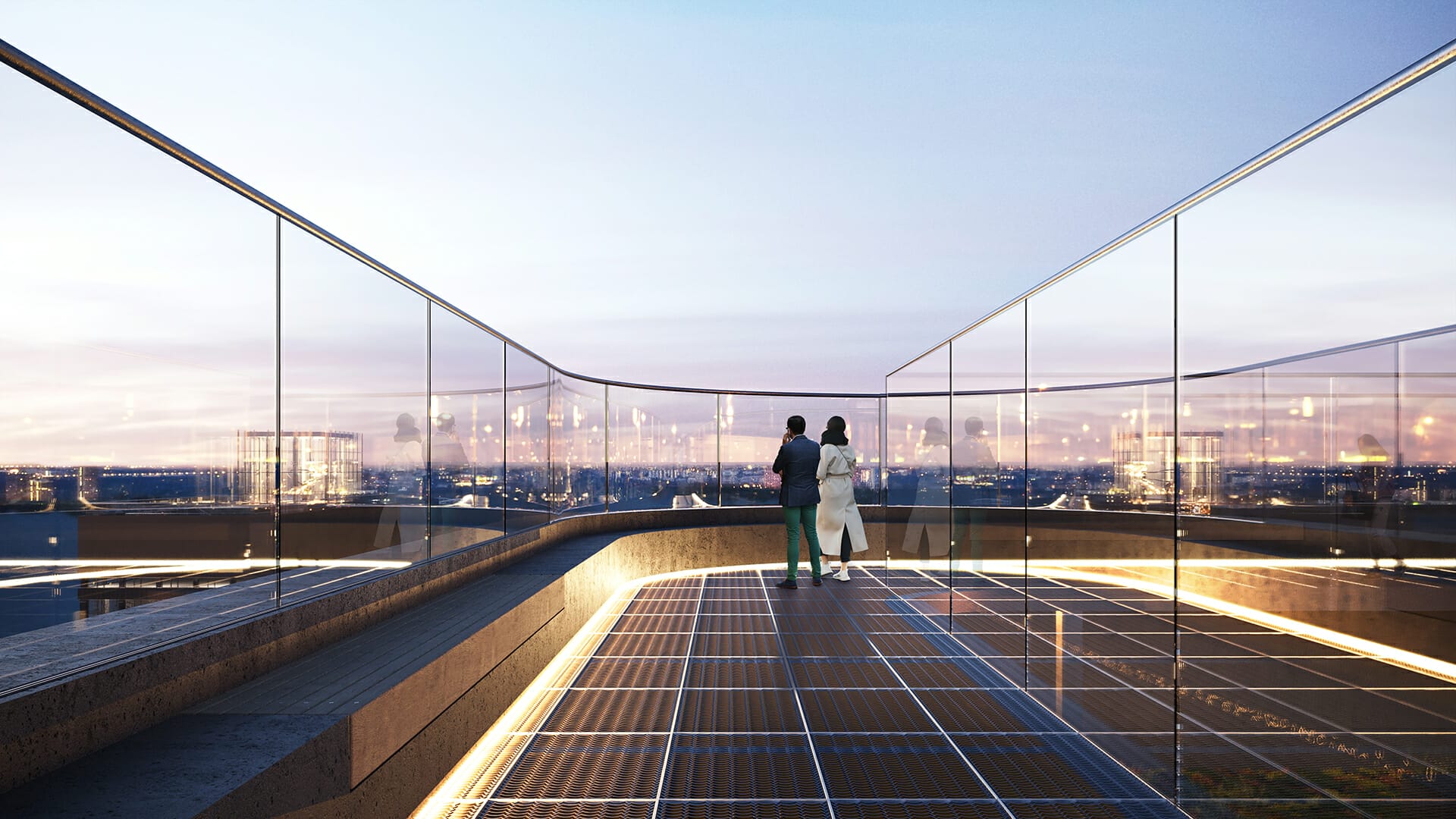 Visualization process:
The primary obstacle we faced was the size and complexity of the project. We had to manage multiple tasks simultaneously in a single location while also ensuring that we could create a video from our work. We encountered various challenges related to optimization, project management, and time constraints, including having to produce over 60 renders with a total of 100 expected. To manage this workload, we divided the project among six renderers and three modelers.
When we updated our software, we encountered issues with the interiors in the windows, which required significant effort to rectify. Additionally, the client requested that we evoke a greater sense of comfort, spaciousness, and sky in our renders, which proved challenging given the density and height of the building. We had to redo many aspects of the project to meet these new requirements.