Diplo Cafe-Bar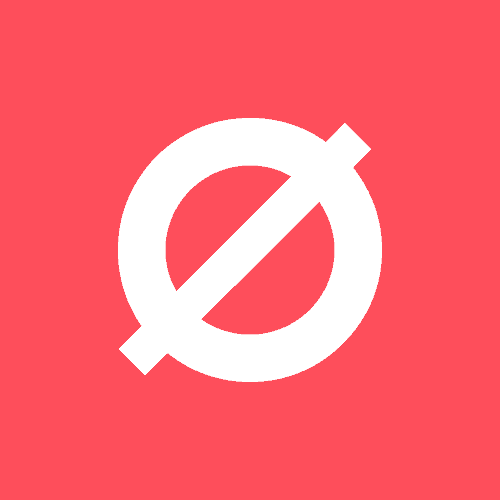 Logotype, menu, signage and identity design for Diplo Cafe-Bar in Exarchia square, one of the most historic meeting points in Athens, Greece. A rebranding process initiated by Diplo Cafe-Bar's intention to refresh its visual identity and redefine its aesthetic approach towards its regular and new customers.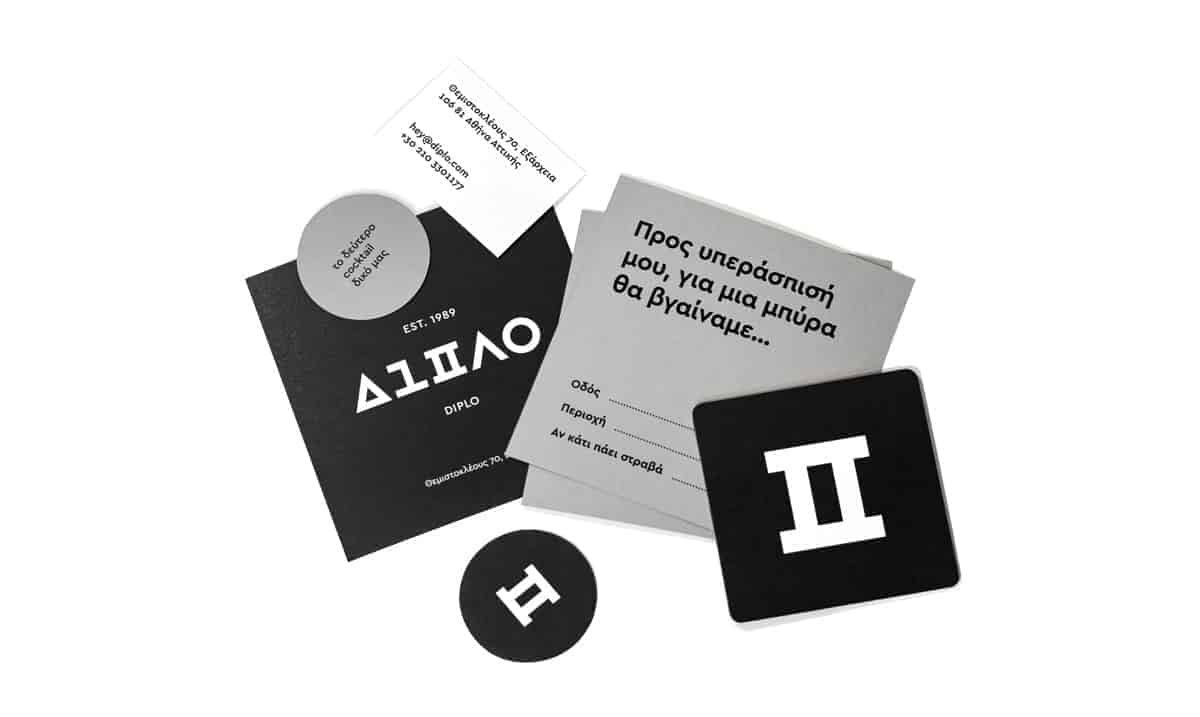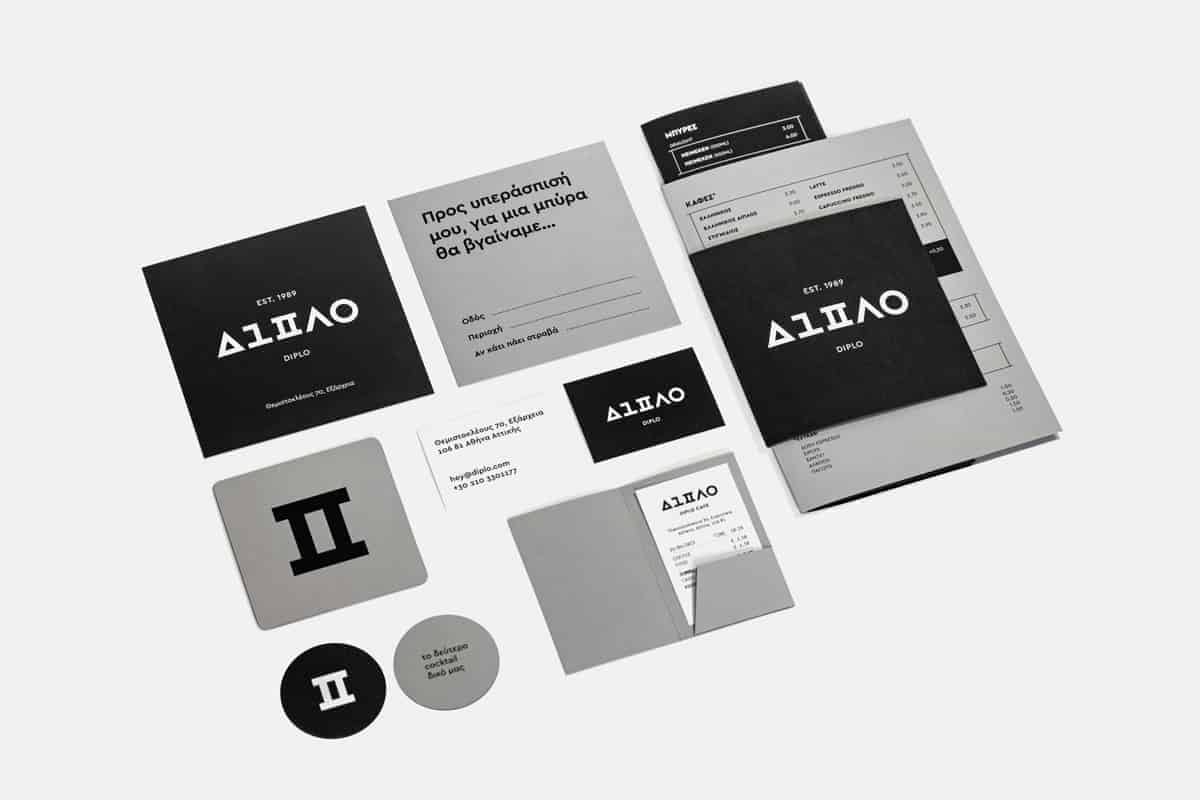 Diplo Cafe-Bar's main objective was to redefine its aesthetic tone addressing the night-and-day wanderers of the city, in order to acquire a more nightlife and youthful feeling that would come along with the overall refreshment of its identity.
The element comprising this change at a first level was the design of a new logotype, which would be able to stay up-to-date and aligned with the cafe-bar's goal to approach younger audiences.
Another imminent need was regarding the menu design. Constant content changes based on seasonal favorites or industry's new trendsetters, along with high costs of re-printing a large number of menus from summer to winter - just to change a couple of beverages or add a new cuisine's special - created the need for an adjustable menu. The solution our client sought for, should allow staff to remove certain pages during specific times of the day (e.g. brunch pages during the night), or easily replace some when a menu change occurred. The purpose was to eliminate production costs and enhance the adjustability of day-to-day processes to business choices and growth strategies - a purpose which was later fulfilled during the catalogue design process, with an easy-to-adapt information architecture and custom cuts on printing that allowed easy changes by hand.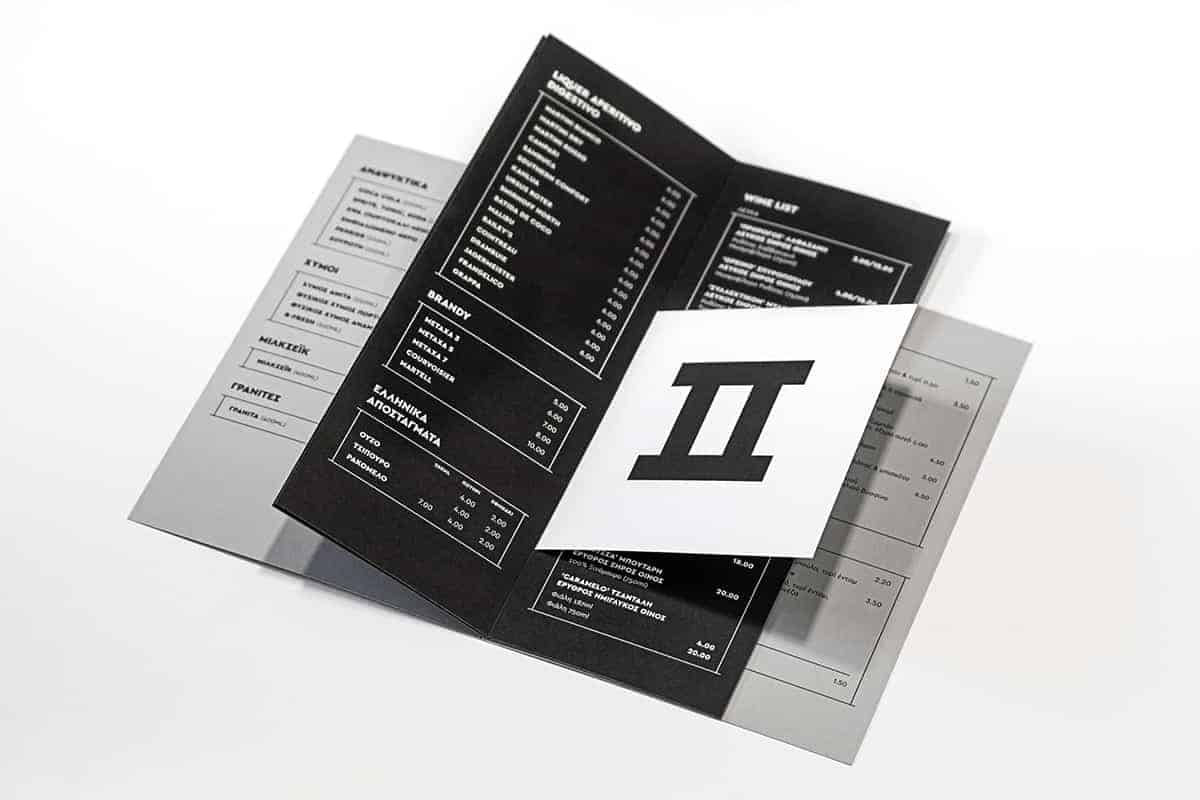 The tools used for the design and development of Diplo's brand identity were Adobe Illustrator, Adobe Photoshop and Adobe InDesign. We got started with the logotype design, then proceeded with the catalogue's design and printing specs, and completed the creative process with the design of the cafe-bar's signage and additional brand collaterals, such as business cards, receipts, stickers, coasters, and more.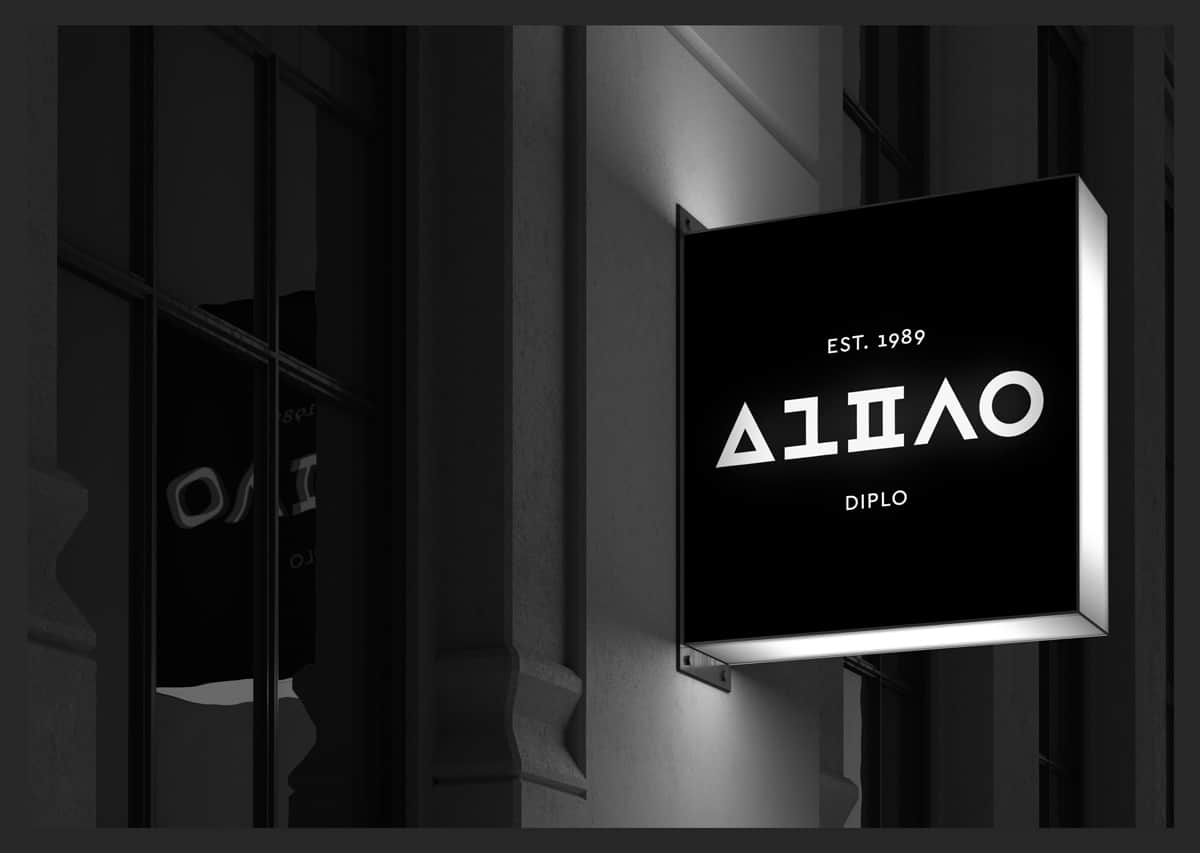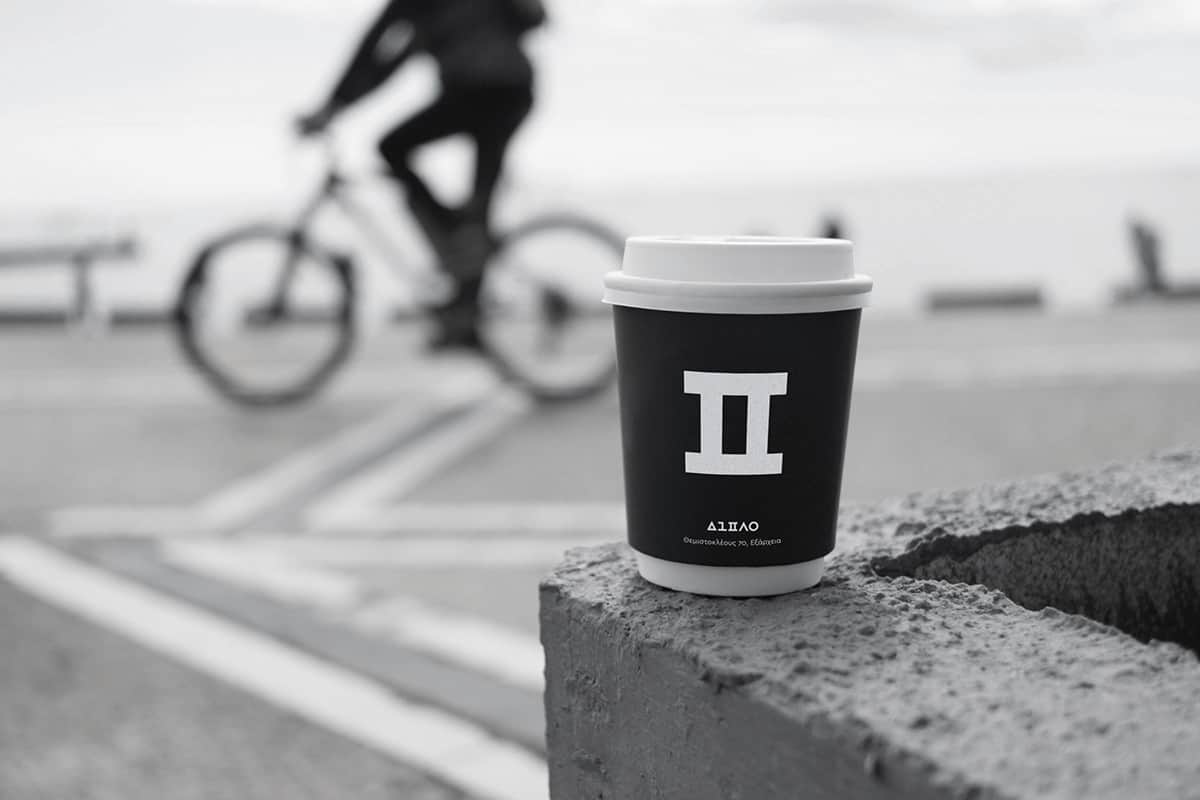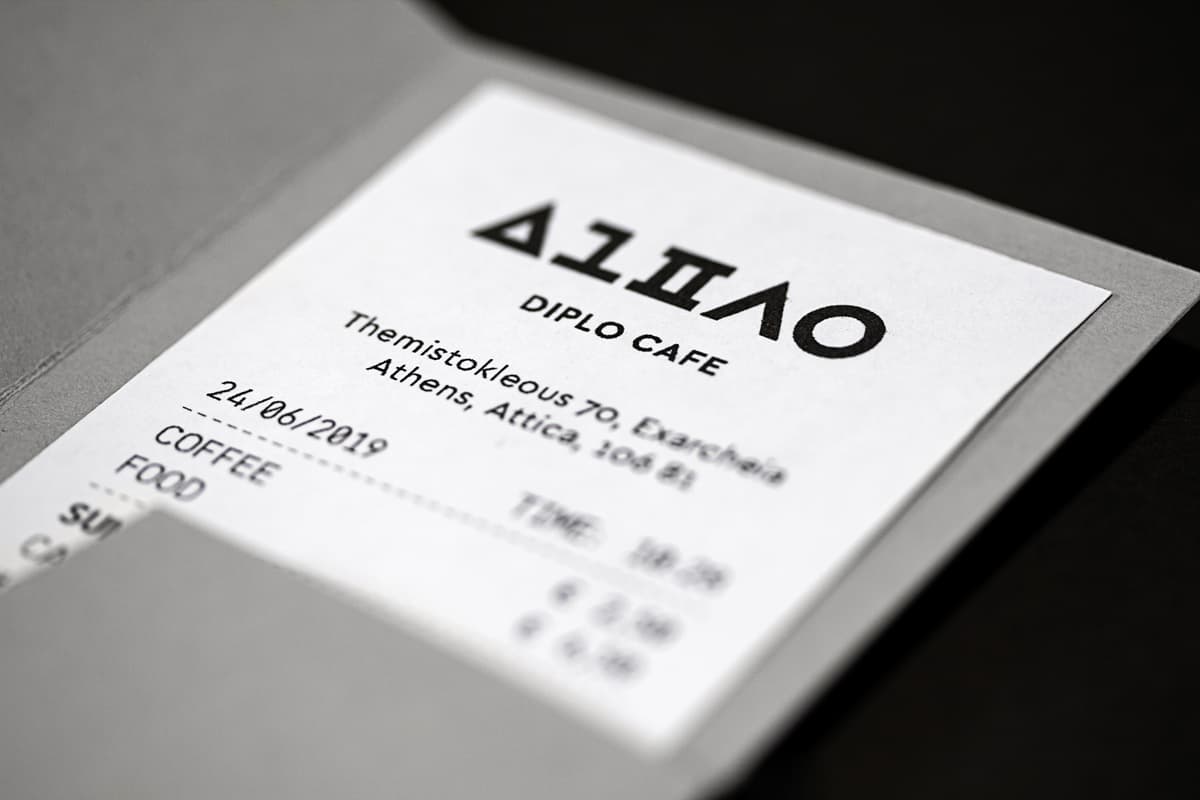 The client was very pleased with the cafe-bar's aesthetic change, which was also well received by its patrons and the neighborhood's residents. The project also had a great response from the creative community, whereas our presentation on Behance got featured in the Adobe InDesign Gallery.