EARLY BIRDS design cafe in Russia
EARLY BIRDS
Meet the new fashionable place: "If you love me, let me know" - This is the status of compilation of design, cuisine and service in the latest design release from ALLARTSDESIGN. A rethought image of a bird that does not take your eyes off you, feathers and cages, author's decisions on the implementation of coatings complete the image of the institution's concept.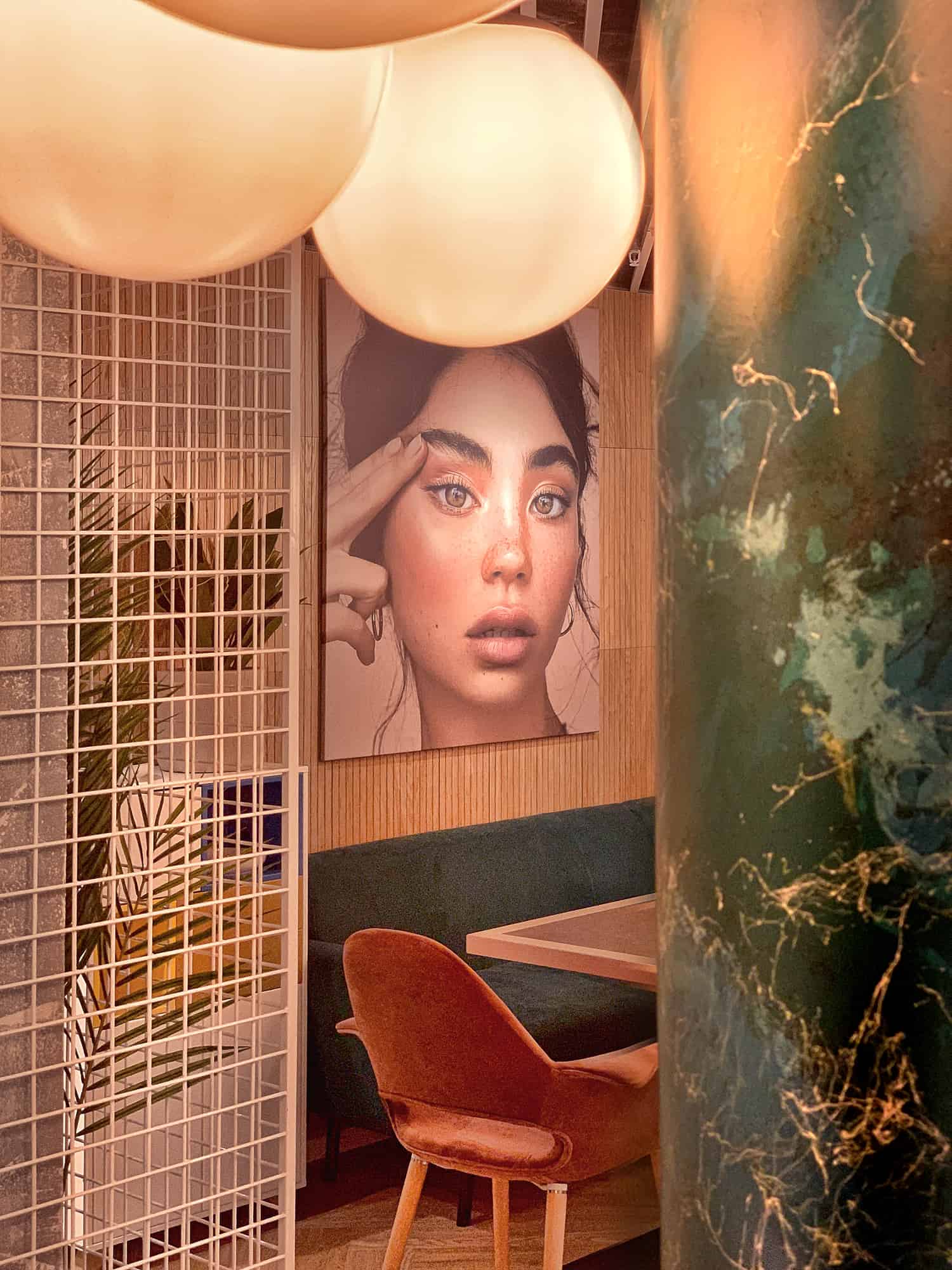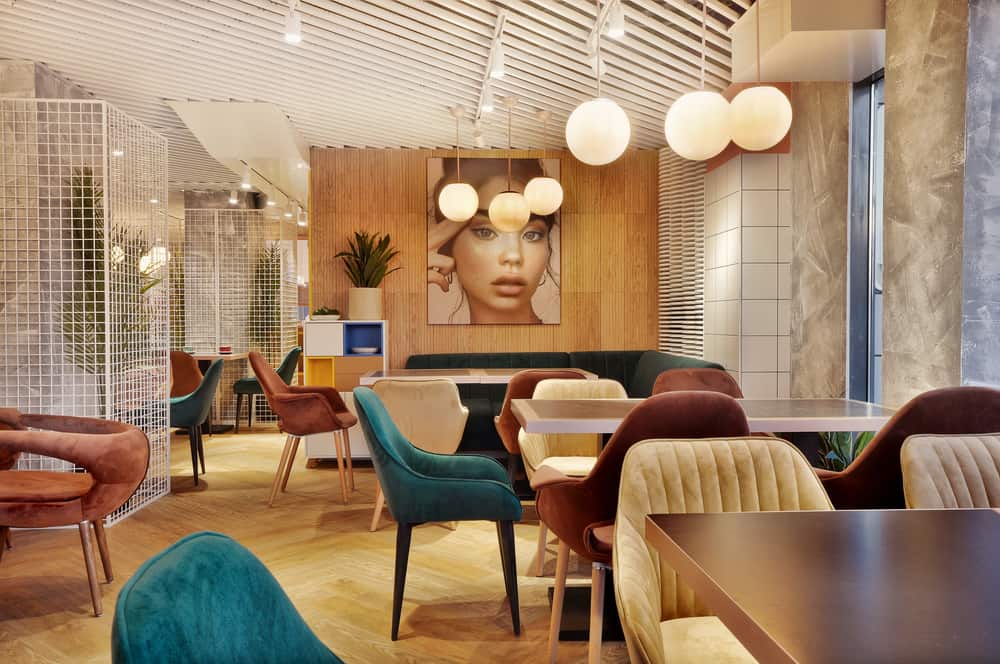 Early Birdies is a new release from the Russian design studio ALLARTSDESIGN, led by designer Artemy Saranin.
The space of the cafe with a total area of ​​123 square meters with three "uncomfortable" columns, which the designer hid in the cells, is located in the space of the previously operating fast food cafe. Half of the hall has stained glass. The room itself is rectangular in shape. There is an open bar and a half-closed kitchen. Landing is the same everywhere and does not require diversity. The ceilings are very low, taking into account the new omissions of the networks, it was critical not to use the surface with a rhythmic diagonal in black and white from the company, while maintaining access to all networks, including adjacent ones. Floors - laid out with a French Christmas tree, using a two-color vinyl print. Each wall is made on the principle of "instaback", everything is divided into zones and has a common atmosphere.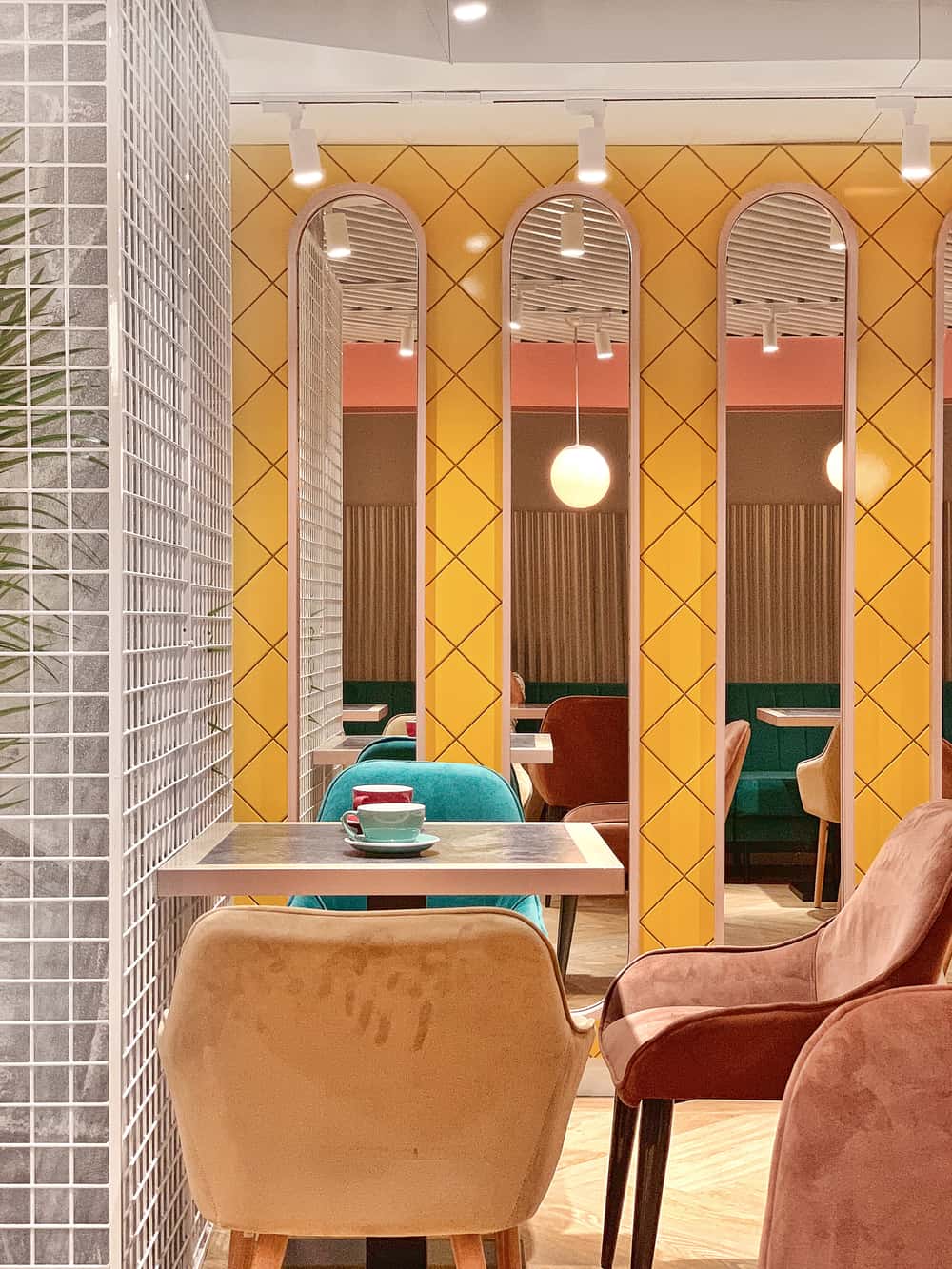 The entire landing of the hall is soft, full-bodied, from long sofas to half-chairs made according to the drawings. The bar counter is made of solid sheets of metal. Bright designer dressers were made according to the drawings. The tables look interesting, they are made of stone, pink metal, mdf and black underframe. Originally fit tables with images of zoomed "birds" like instaback, on which dishes look delicious and bright.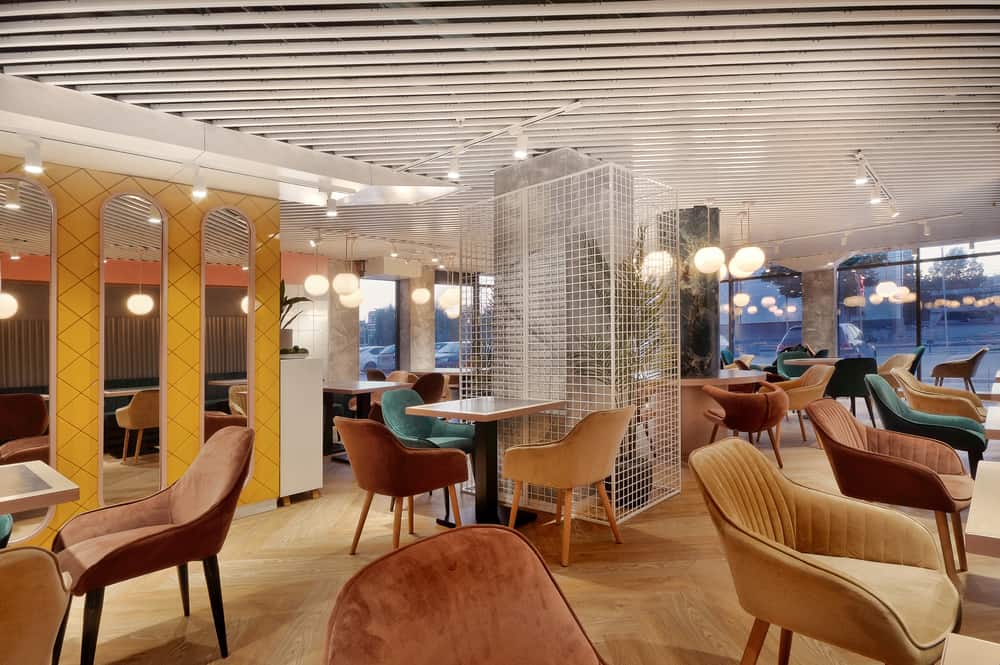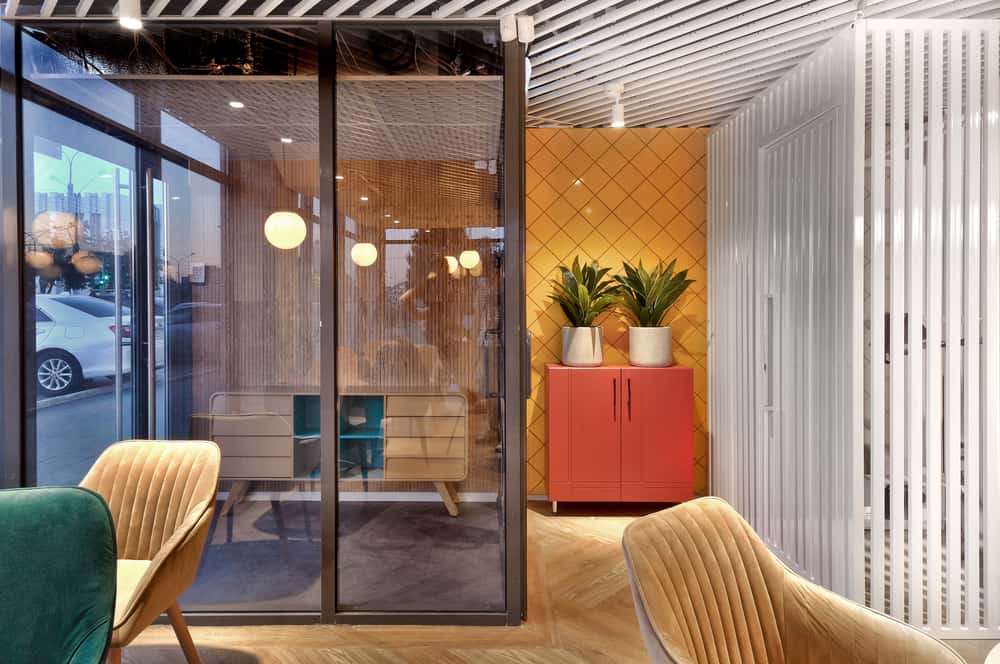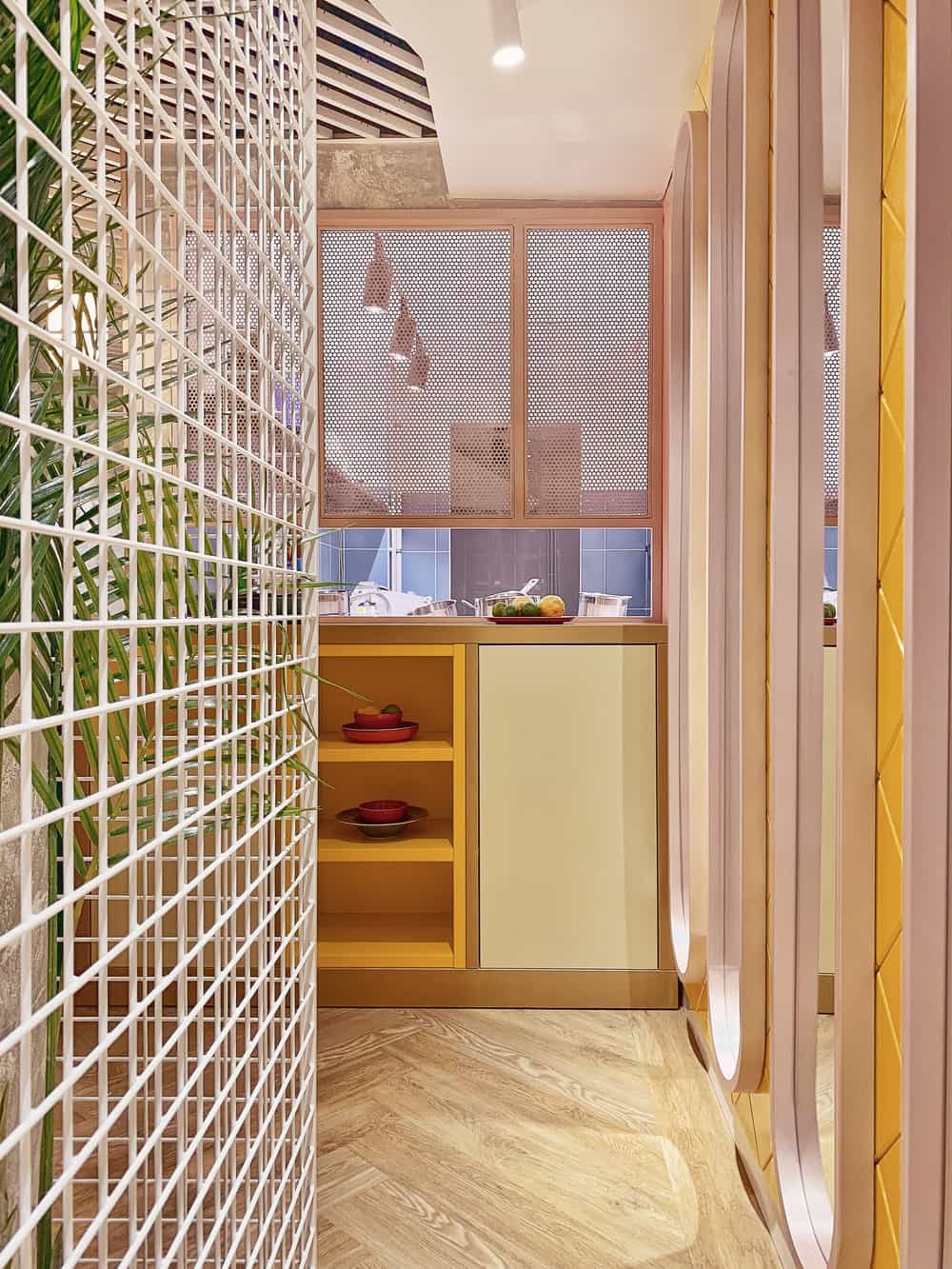 n this release, the designer used a lot of metal, but in such a way that it is almost not noticeable! In addition to the column cells, a corrugated wall, a monoblock metal bar, was assembled.
Stations and dressers - all are self-sufficient individual, and harmoniously are in an interior.
In this release, the designer developed several types of coatings, such as wooden tiles and deep mdf tiles. Round the column - painted, with a detailed study of the cracks of the blue mineral - as the main color of the cafe logo Early Birdies. Invented pots for plants. The guest bathroom features a cast-concrete washbasin. The whole interior is light, pastel, delicate, like an early morning that you can feel together.