Desirae Struthers' project "Fun in the Sun" was the summer 2015 scrap booking line for the Pebbles brand. The line mainly focused on summer activities like going to the beach, picnicking, barbecuing, and enjoying the sun.


The established look of the Pebbles brand always determines the underlying design structure, but we also find outside illustration styles to make each line look unique. We choose a color palette and fonts for consistency across all of the elements for the line. This line was done in collaboration with Brenda Birrell, Amber Rogers, and Melissa Moyle.
-Desirae Struthers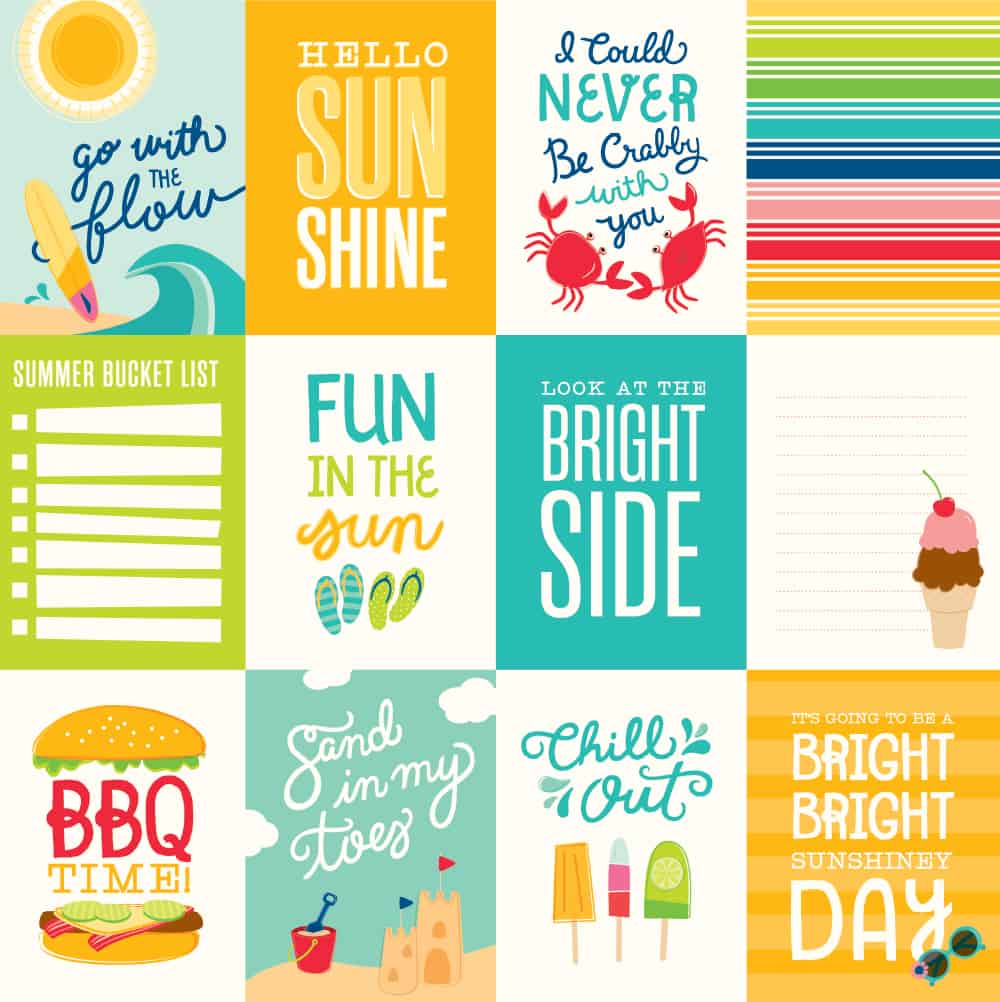 We try to keep everything lighthearted, cute, and approachable. We also wanted our designs to be bright and happy for summer. We added a hint of playfulness with a sketchy handrawn-like outline throughout the line to give it a relaxed summer feel.
-Desirae Struthers
I enjoy drawing simple, fun, and whimsical illustrations that are happy and positive. But I also enjoy getting into the nitty-gritty of tiny detailed illustrations. Some of my favorite artists are Tad Carpenter, Jill De Haan, Lindsay Dale, and Anna Deegan.
-Desirae Struthers
About Desirae Struthers
Desirae Struthers is currently a product designer at American Crafts where she works on product designs for the Pebbles brand. She enjoys growing her illustration skills and being inspired by many different illustrators and designers in an artistic environment. See more of her works on Behance or her website.