Photoographer, Florian Mueller began to work on "Concrete Cross" Early 2013. It started with a faible for concrete architecture or "Brutalism" from the french "béton brut" which means raw concrete. He started a research on some architects who are famous for this kind of work, e.g. Gottfried Böhm, who built Mary's Cathedral in Neviges. Then he asked for permission to take pictures inside this gorgeous building with tripod, permission granted and that's how the project came about.
I traveled to other places with this kind of architecture like the Church of Resurrection in Cologne. I would say that the distribution of this series is 50% Research, 20% Taking the pictures and 30% Selection (the hardest part!) and Post production. And the series is not completed. There is more to come…
-Florian Mueller
I would say the design came to me. The concrete architecture with all the niches and corners invite the beholder to change perspectives and to wonder. My target was to extract parts of this interiour view to make the viewer ask himself what this is he sees.
-Florian Mueller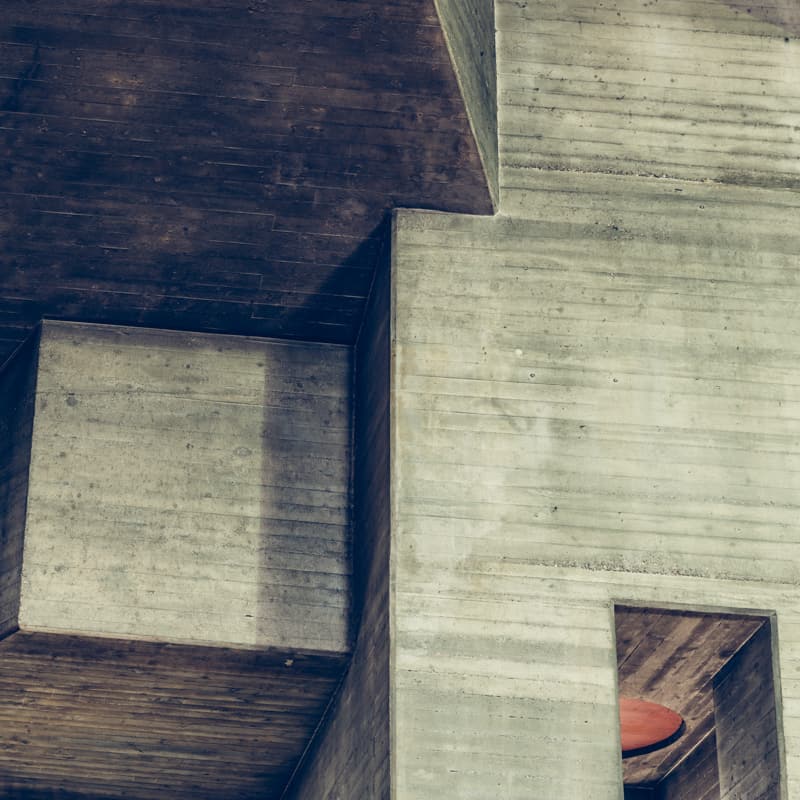 As I said, I wanted to create something enigmatic for the beholder. Something abstract. But the process of abstraction is not limited to the motive itself. The pictures appear to be a painting, detached from their sacred context and their monumental structure. The imagination of the viewer supplements what is absent; what thematically is not dissolved receives, an invisible layer through the observer. It is a about the evocation of thoughts, associations, emotions and memories.
-Florian Mueller
I don't know if I have a certain style. Like every human being, I am influenced by my education, my surroundings, the books I read and the films I see. And of course other artists. I love the paintings of Lionel Feininger, whose pictures I had in mind when planning the "Concrete Cross" series. I also admire some photographers like Kim Høltermand or Emma Phillips.
-Florian Mueller
Patience is not only a virtue. Sometimes it is the most important.
-Florian Mueller
About Florian Mueller
Florian Mueller's work is exhibited and published internationally and received numerous awards. Since 2013, he has been a professional member of the BFF, the German Association of Freelance Photographers. In the same year he founded the "jetztzeit Club" together with Nadine Targiel and Michael Streckbein to exhibit together, to show the unusual and to give eyes and thoughts a moment to pause. To take the ordinary from reality. See more of his works on Behance or his website.