Leprince Cinecontroller: Positioning and Brand Identity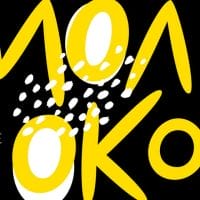 Leprince Cinecontroller is a British startup of an innovative movie ticket booking platform (web&app). It solves the problem of empty seats in cinemas and the problem of movie lovers who want to see their favorite classic films on the big screen. Moreover, Leprince was prophesied to revolutionize cinema, but there was a problem: the brand image was unfocused. So the target audience could not understand the benefits of the brand. It was necessary to develop brand positioning and brand identity to convey the benefits and stand out Leprince among competitors: online cinema ticket booking platforms and online movie streaming services.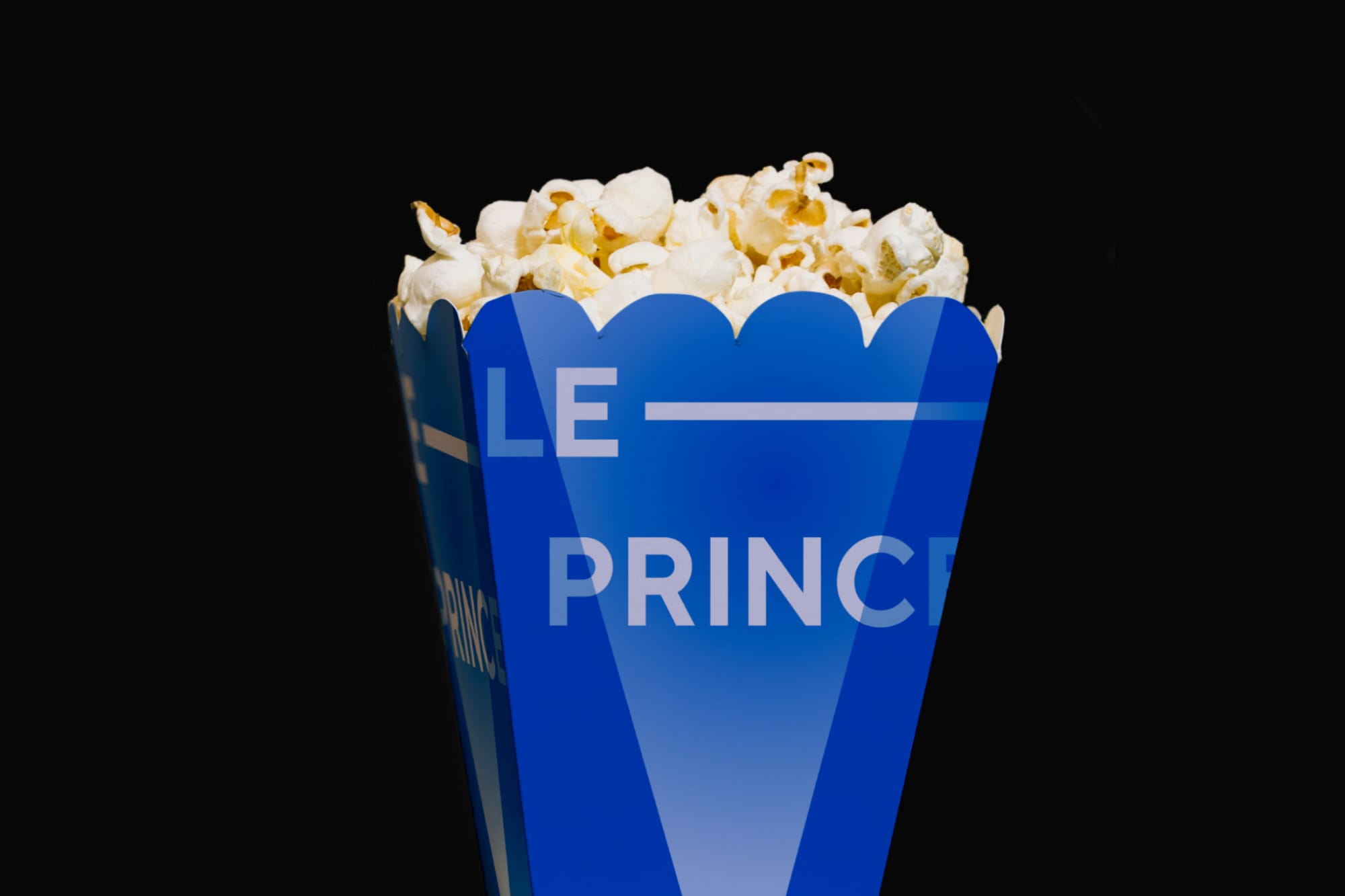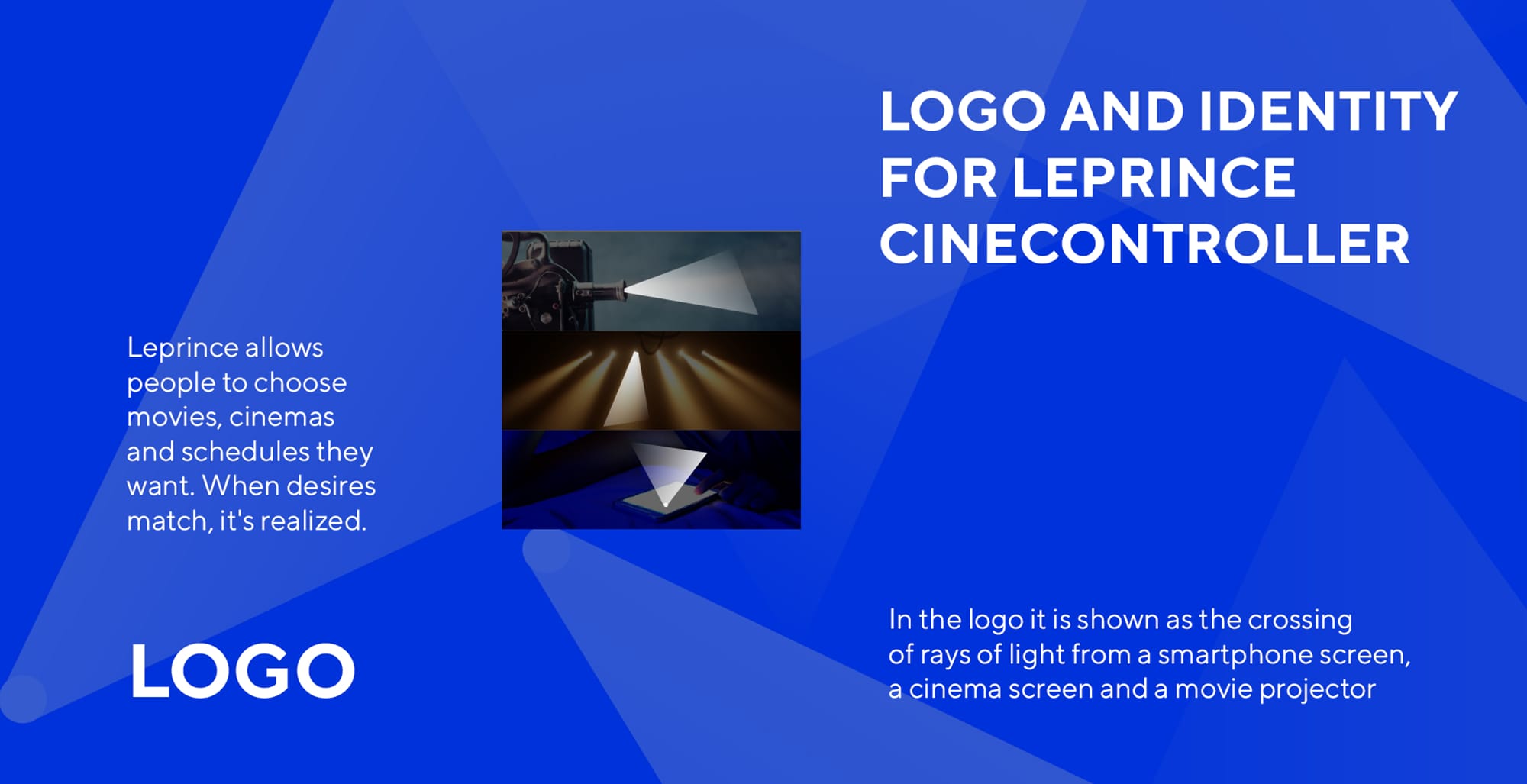 In the Leprince app and website, people choose absolutely any movie, cinema and schedule they want, and then Leprince arranges with the desired cinema to show the desired movie at the desired time. This allows moviegoers to control cinemas as easily as they control their personal smartphones. So Leprince is a smartcinema on demand as it should be!
How to show this created positioning in branding? Leprince is a smart intersection of several components, where each link makes sense: a person, a movie, and a cinema. Without one, the other will not be able to work. The intersection of these three components creates an incredible and unique picture. Similarly, viewers share their opinions and choices, crossing their interests with the interests of other people.
We continued to think about intersections and at one point such a simple, but such a suitable image came to us: a ray of light! Like a spotlight beam in a cinema, a smartphone in a person's hands emits the same glow. Our ray of light from a small screen turns into a big light projecting a movie! And all this is due to the intersections of human tastes! As a result, we designed a logo from the intersection of three beams of light from a smartphone screen, a cinema screen, and a movie projector.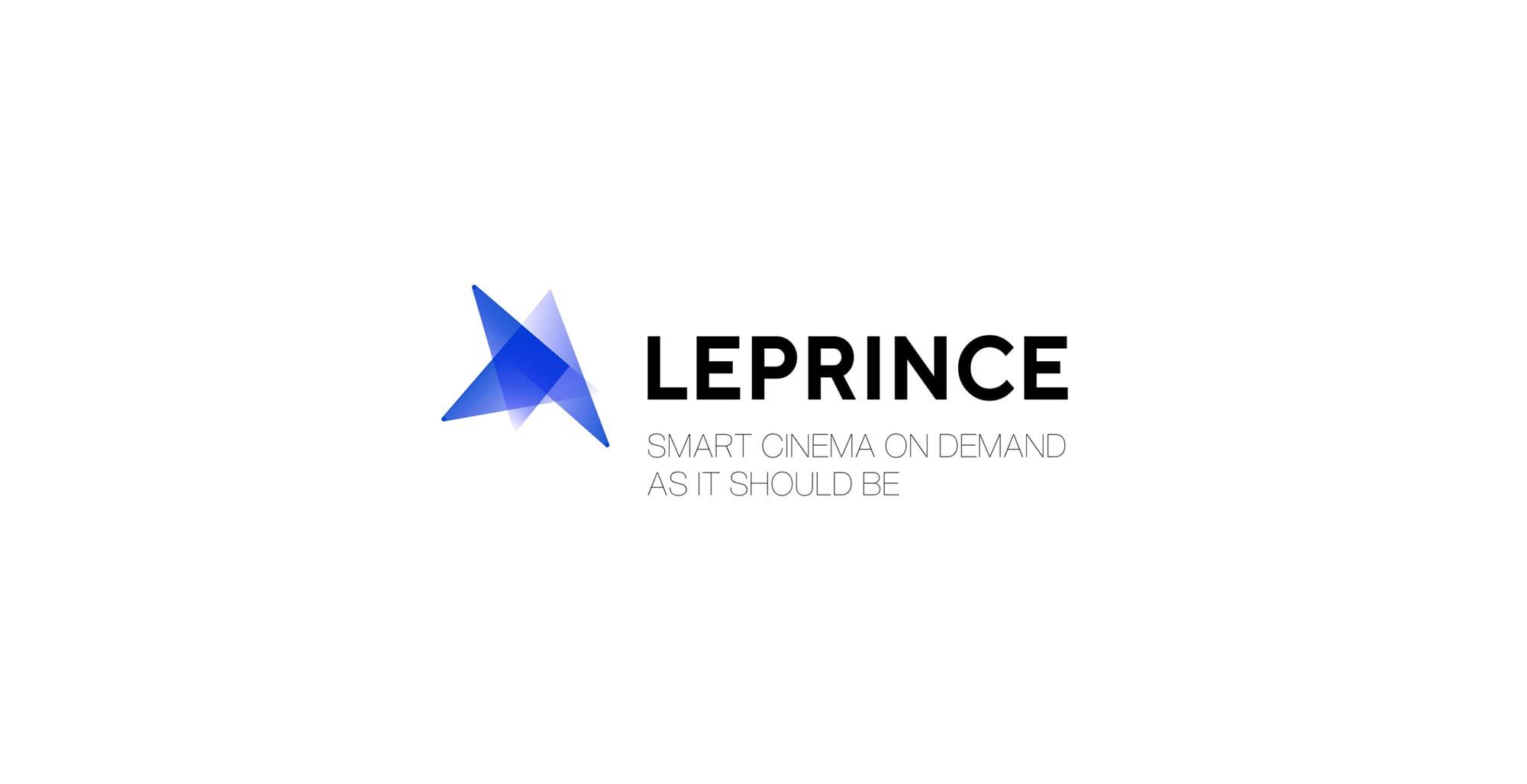 The main part of the work was done in Adobe Illustrator. We created mock-ups in Photoshop to show the client what the corporate identity carriers would look like. We used Figma to develop the website.
What does the logo consist of? There are points that are the beginning of everything, these are people and their smartphones. To avoid associations with the star, as well as to make the figure more complete, we inverted our white screen into dark blue. And intersecting figures form a large cinema screen. Then we developed a gradient range and monochrome versions of the logo.
We have also corrected the form of the logo. When turning, we slightly moved our points at the bases of the triangles so that the logo always fits into the square.
Speaking of system and color, our concept is flexible, we can create an infinite number of shapes using our rays. They can intersect in any way, forming new figures, but at the same time preserving the ideological component. Since our icon is quite large and bright, we decided to use a calm grotesque font so as not to overload the icon. We choose deep blue color, 'cause we associate it with seats in the cinema hall. One of the options was also considered red, but red seemed too aggressive to us. They also used the ultra-modern and geometric sans serif font TT Norms. And then created a large number of brand identity media, including the interface of the website and the mobile app.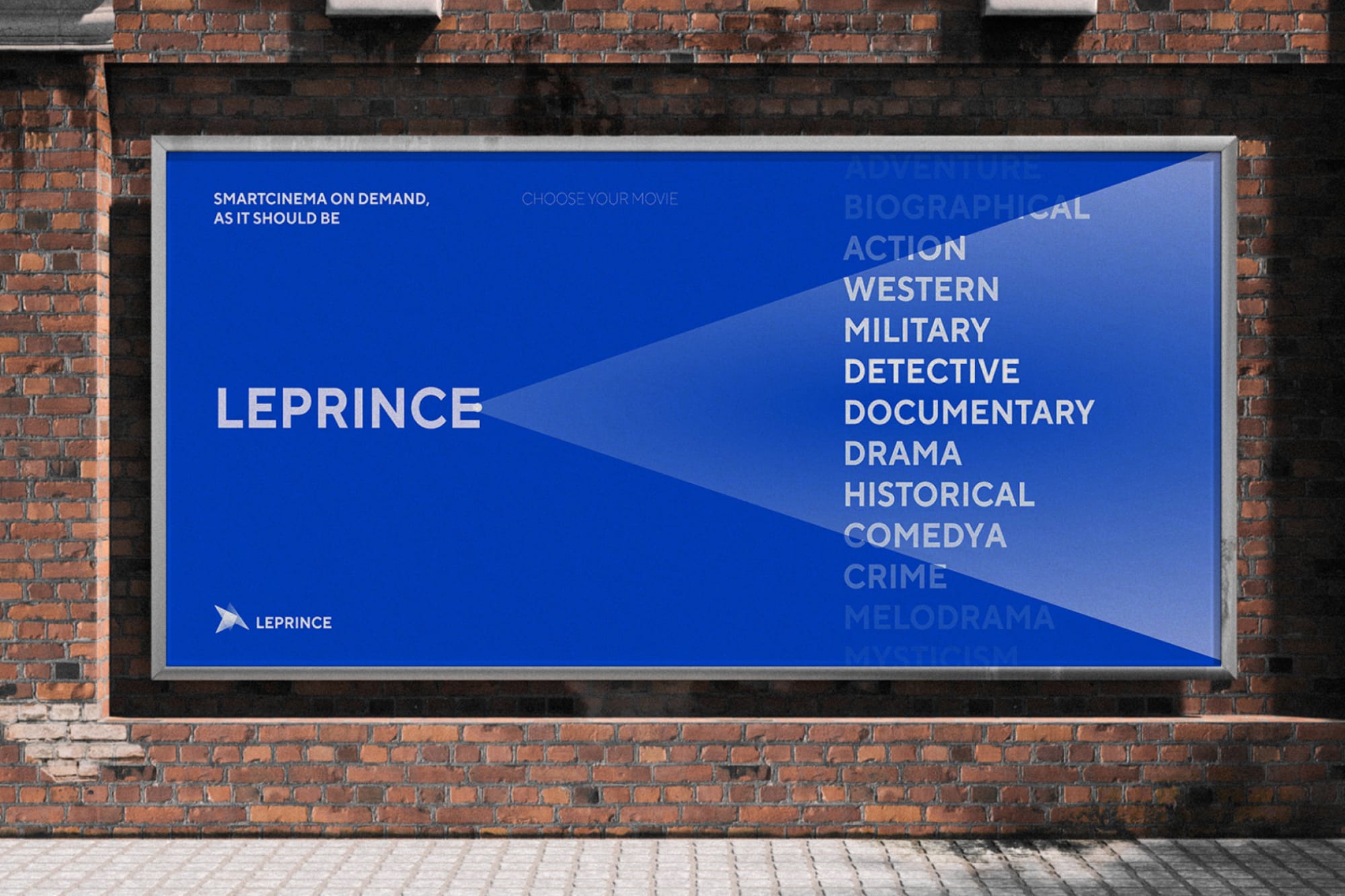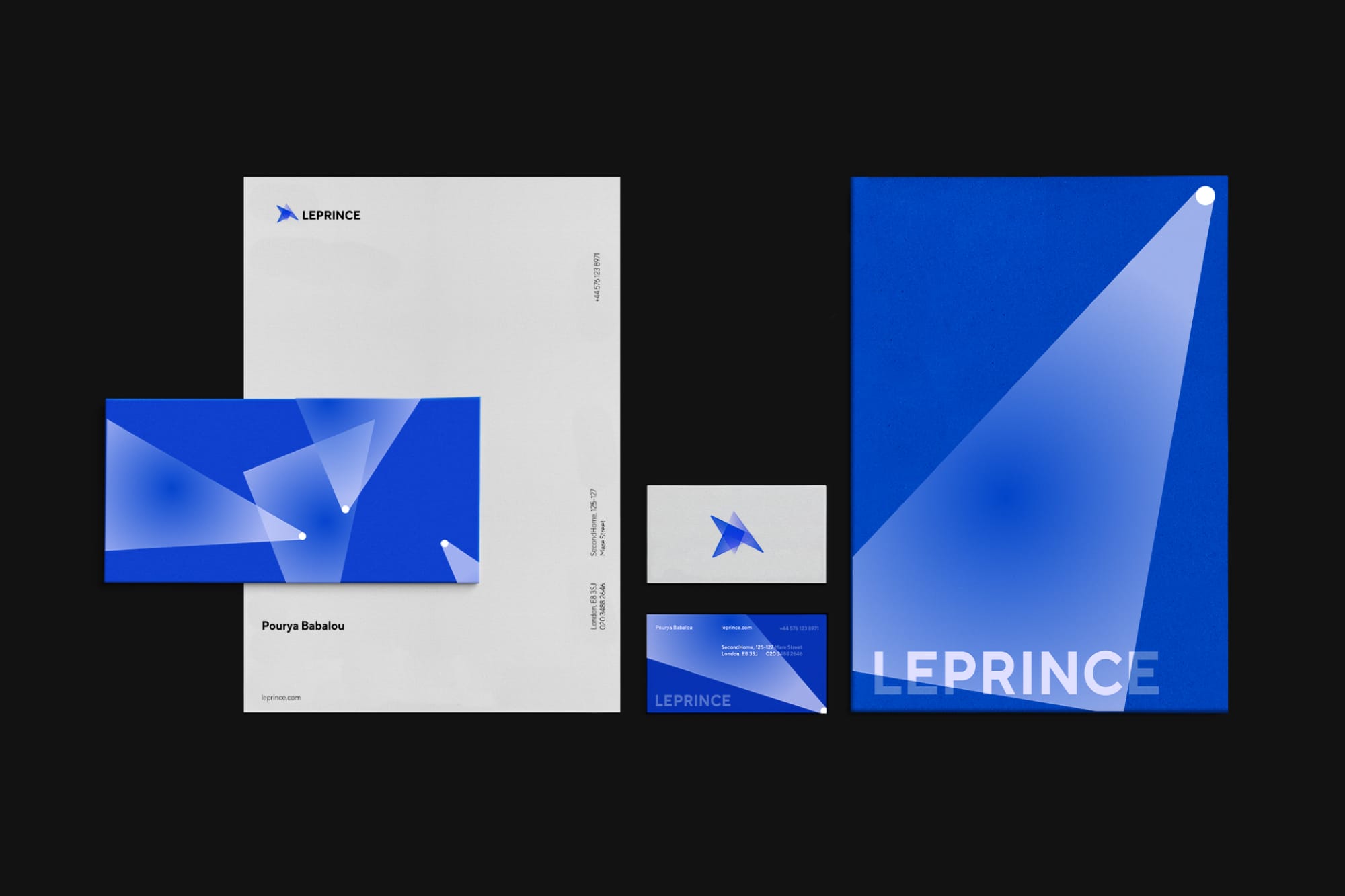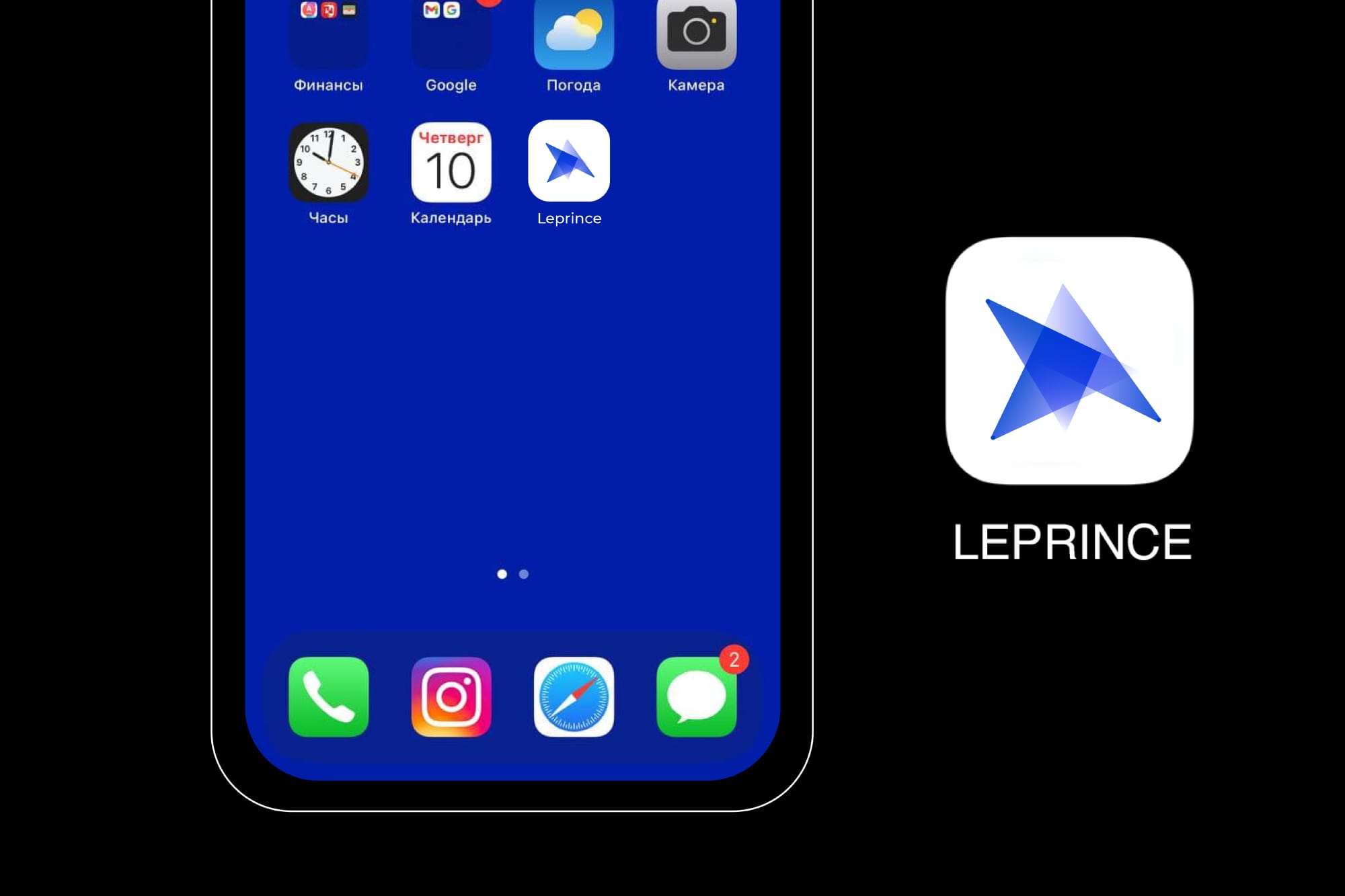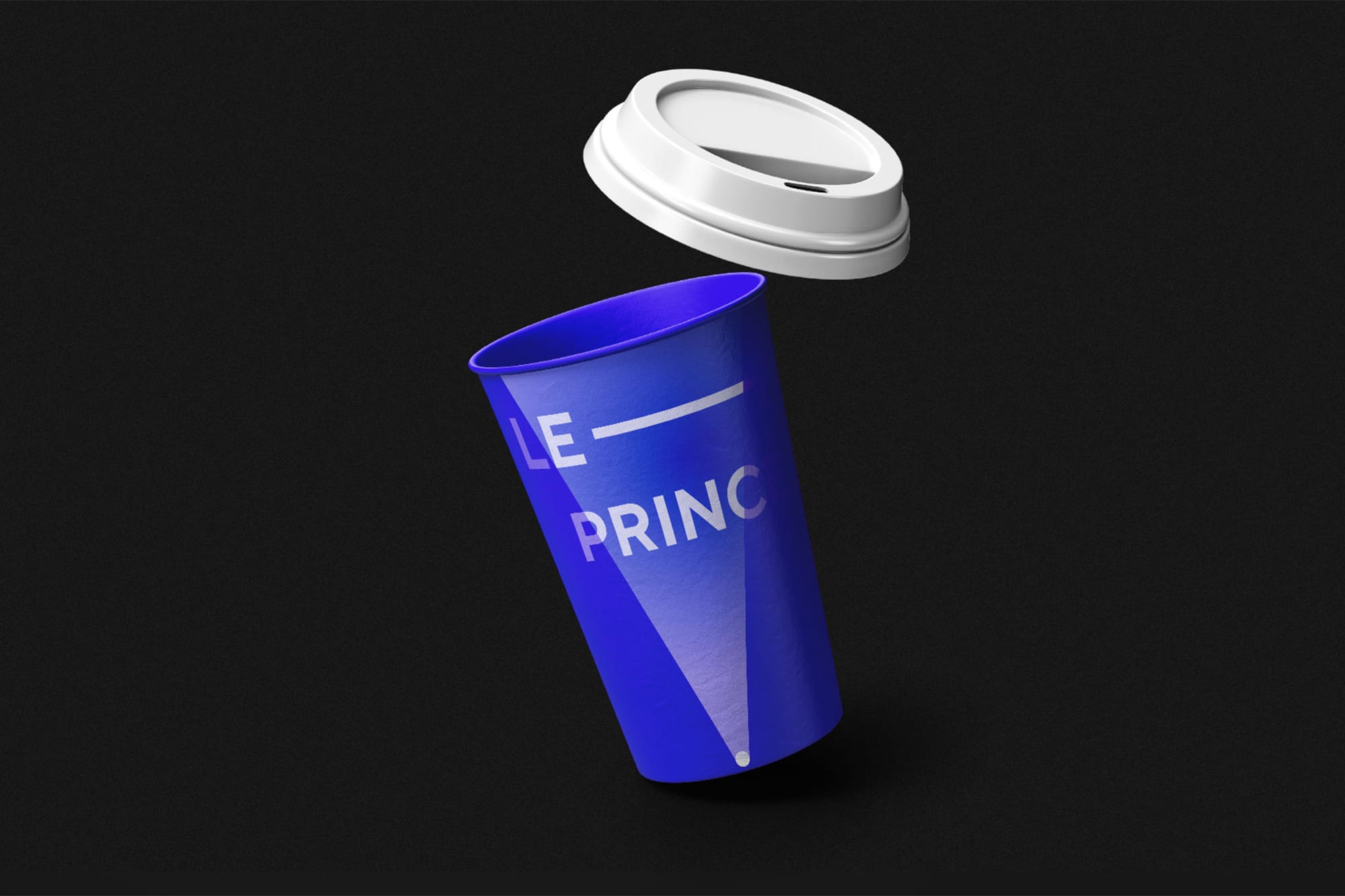 The client was pleased with the deliverables, especially with the logo — it accurately depicted the client's vision in a creative way. As he said, "They came up with great ideas and implemented them very well. Moloko Creative Inc followed a hands-approach in managing the project, ensuring timely and quality outputs. They also consistently came up with out-of-the-box ideas."
We conducted a RESEARCH and found that the most important thing for the market is the interaction between people and cinemas (a person and a movie). We analyzed how Leprince's competitors position themselves by the nature of interaction between people and cinemas and the way their interaction develops.
As a result, most cinema booking companies tend to generalize and unify (focus on the scale of coverage, cinemas decide, people adapt to cinemas), improve technology to get a better movie experience, and some of them are also using innovation to make processes more fun and exciting. Online streaming services focus on personalization and provide the ability to watch anything, anywhere, anytime.
That's why we decided to focus on that Leprince transforms the way people and cinemas interact with the help of innovations in personalization.