Mario
The Italian restaurant «Mario» is located in the city of Brest, on the first floor of the «Diagonal» business center. The concept was to create a format of «family cafe». The target audience are office workers and residents of the surrounding area of ​​the complex. There for, the idea of ​​interior design - it is a place where warm and cozy, just like at home.
In the interior are used all the favorite materials - wood, concrete, brick and metal constructions. Monochrome of interior break furniture, decor and lighting. From the ceiling hang original lamps-cones made of oak veneer and concrete fixtures to create additional movement due to the multi-level. Neon sign sets the mood and attract the attention of visitors.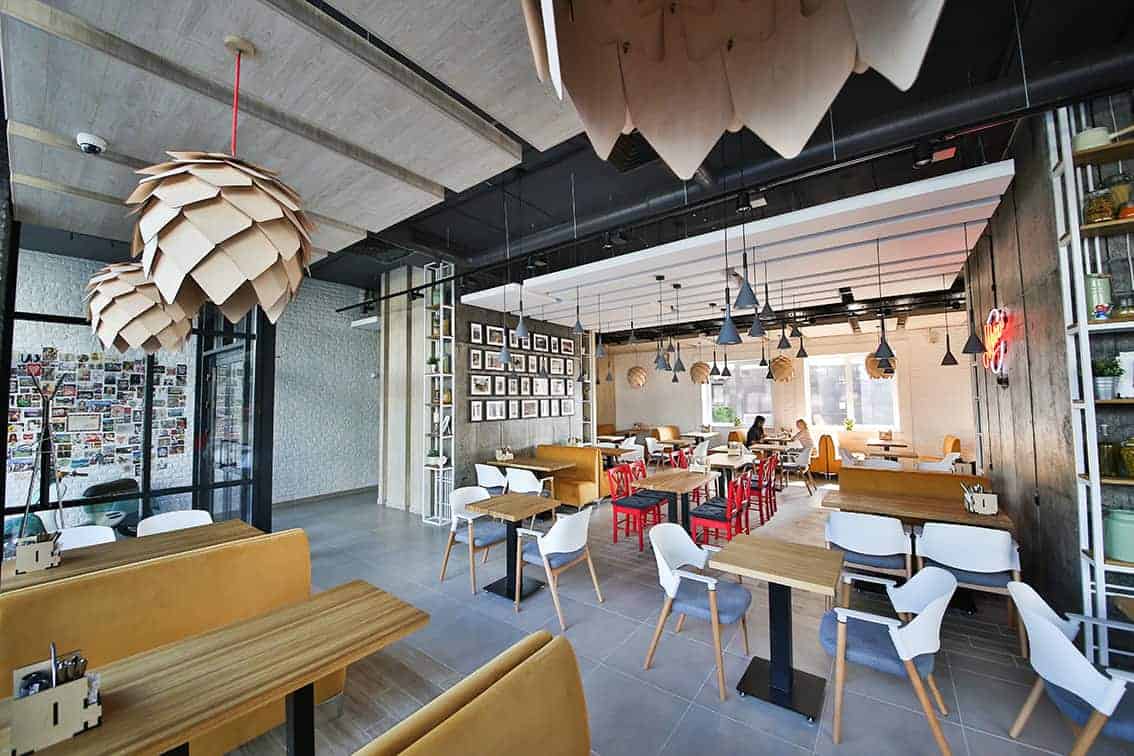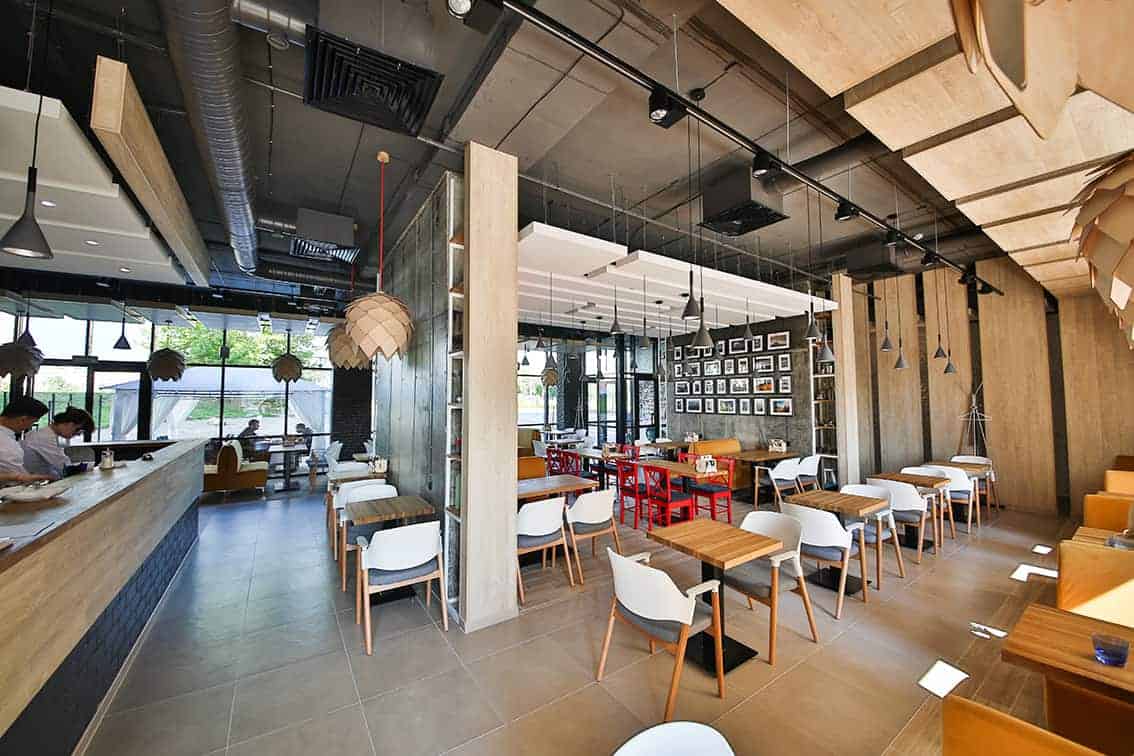 At the daytime through stained glass the hall gets a lot of light and at the night time local illumination make the atmosphere in the room warmer. The stone oven, is the highlight in the restaurant, covered with copper furnace in which bake real Italian pizza.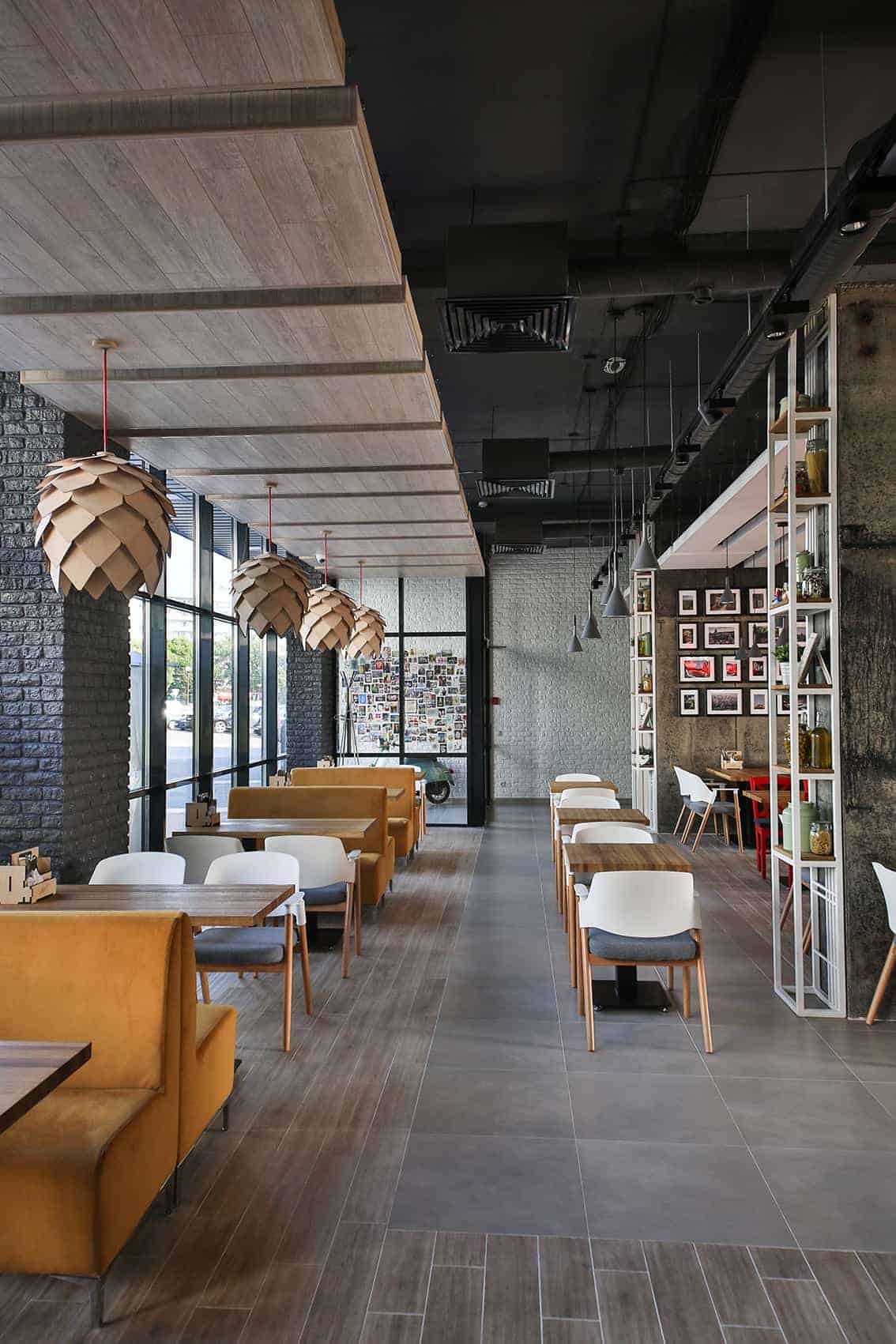 The restaurant total space area is ​​180 square meters consists of a variety of seating areas provided to meet the wishes of the guests like a business meeting or a family dinner. Here you can relax and enjoy a taste of Italian cuisine or relax with a glass of good wine.