Marv Castillo's Slipknot Roadshow Illustrations
Early this year I was asked to participate in various in Slipknot related projects, one among those was creating some exclusive posters that would be given to each member of the band in their visit to Costa Rica during their Slipknot Roadshow Tour. I listen to literally every kind of music, but I listened to Slipknot since I was 6 years old and it was my favorite band for more than a decade. Now at 25 years old, if someone asks me to work with Slipknot, the answer is an obvious yes. Everything was done in my iPad Pro, using the Procreate app.
Slipknot received these posters privately.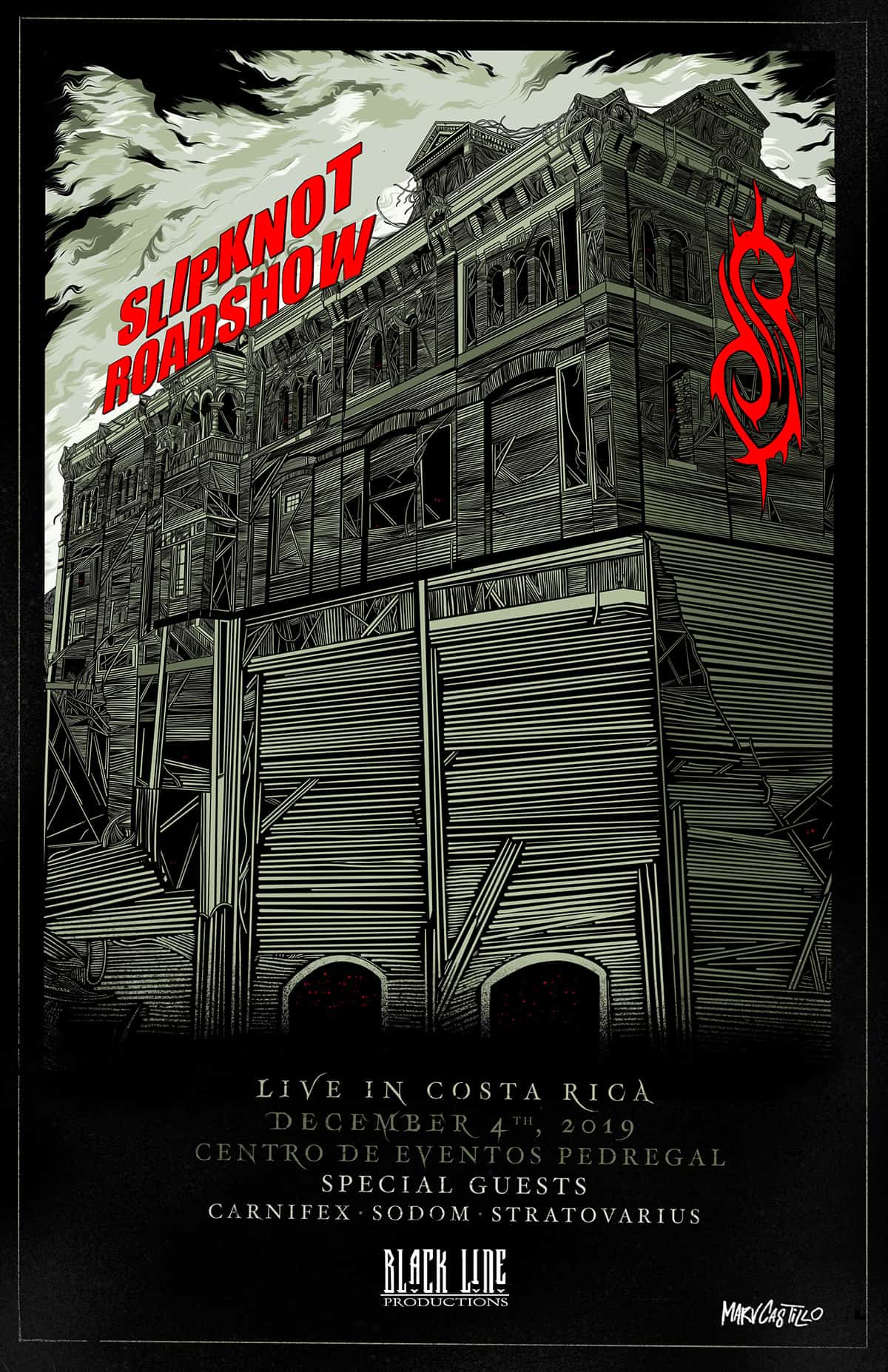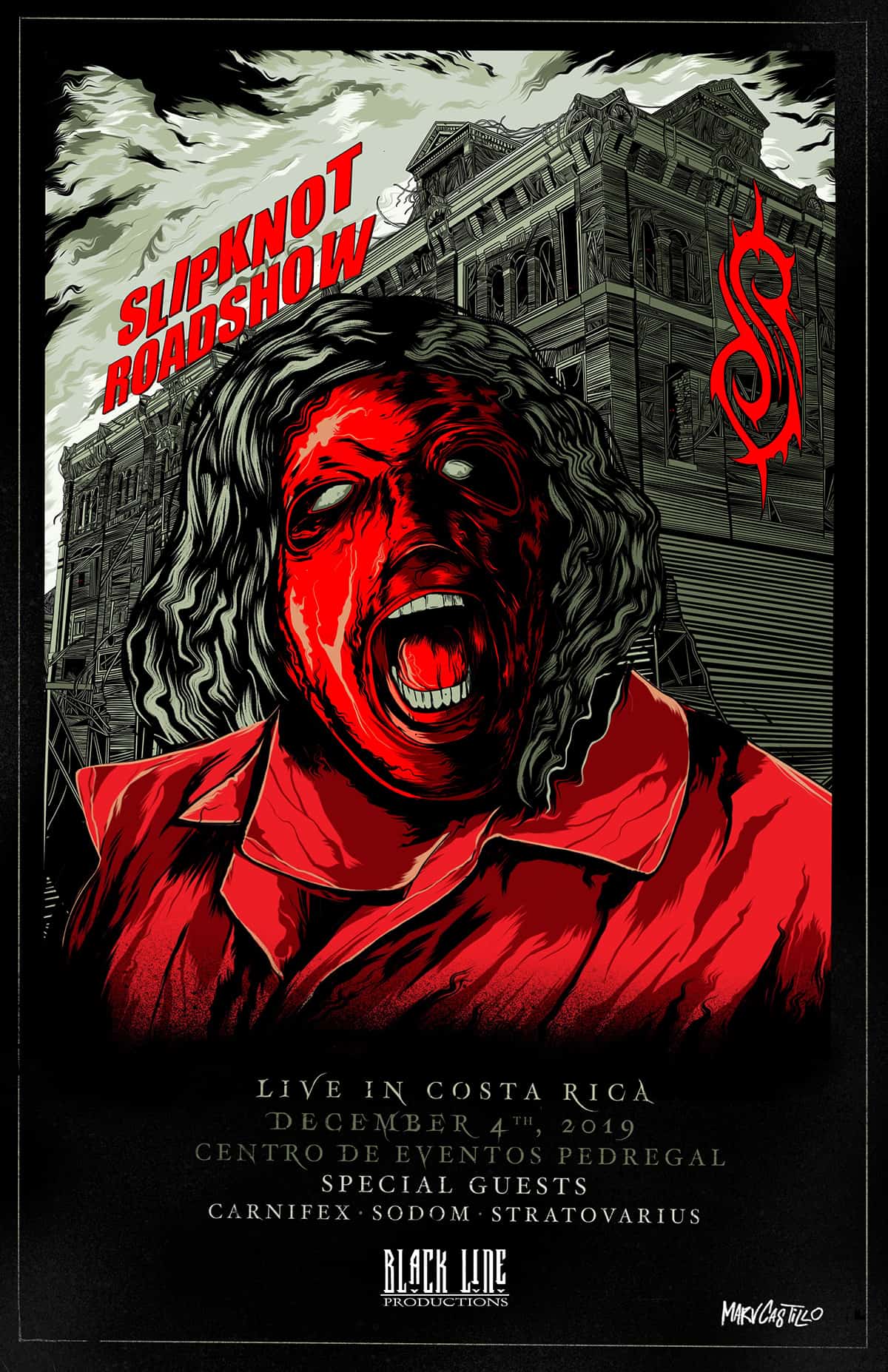 The colors where based on the palettes that come from many of their music videos. The colors made the video look a bit dirty (and Slipknot videos look like covered in mud - in the good way - in some form, that made them look very violent), and they kept on using those same colors in their latest music videos even if they look cleaner. The illustration style was inspired by modern gig posters where they feature an piece of architecture, just because of the complexity of it.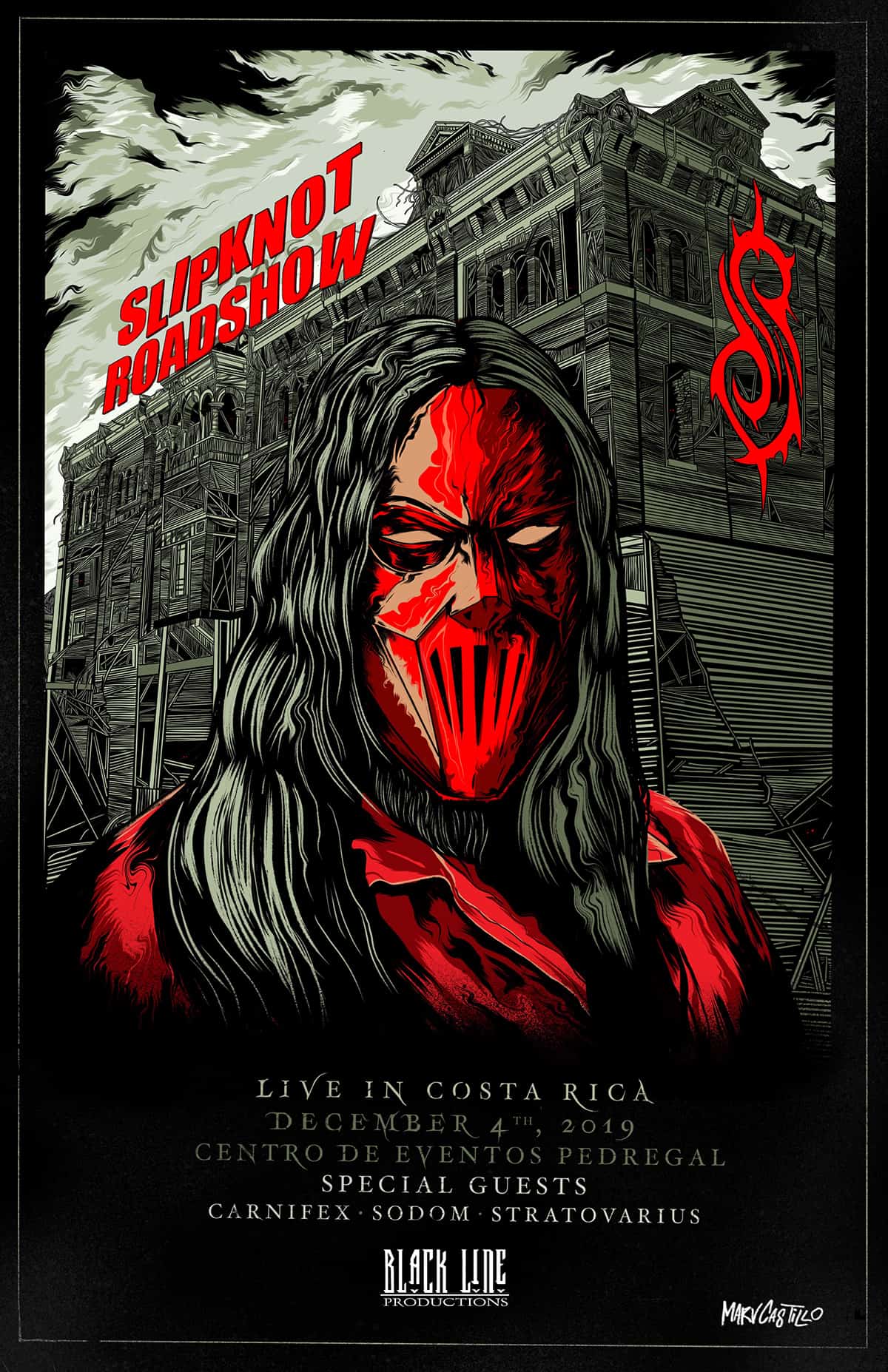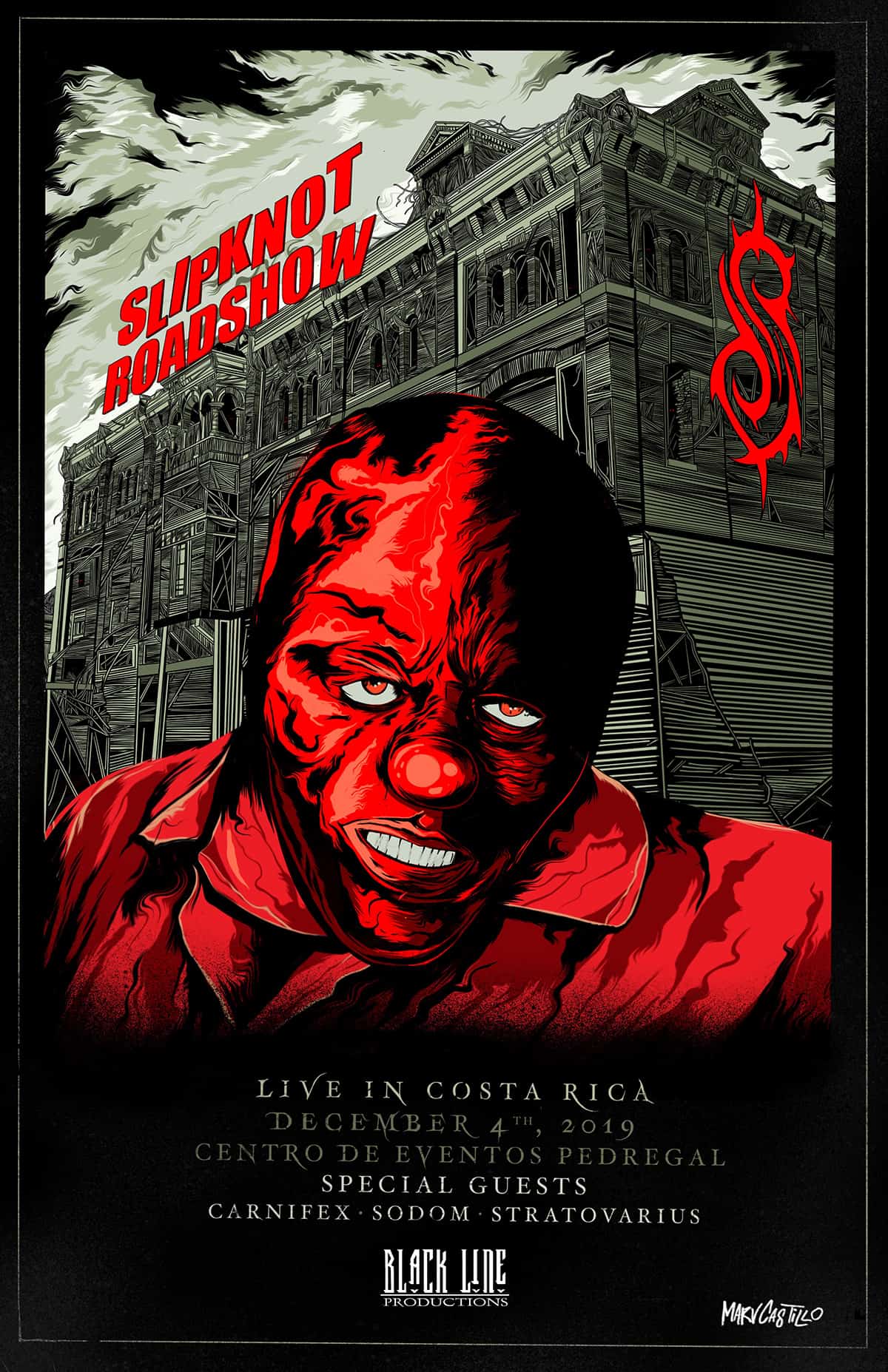 To create this set of posters I used the Procreate app in my iPad Pro. I looked over many abandoned building pictures to crack the exact image I wanted to make. This building is a mix of many pictures.
I also studied the mask of every Slipknot member and the clothes they were using during this Roadshow. To accomplish these pieces, first I created the main poster, with the building and then I made an illustration of each Slipknot Member on top of it.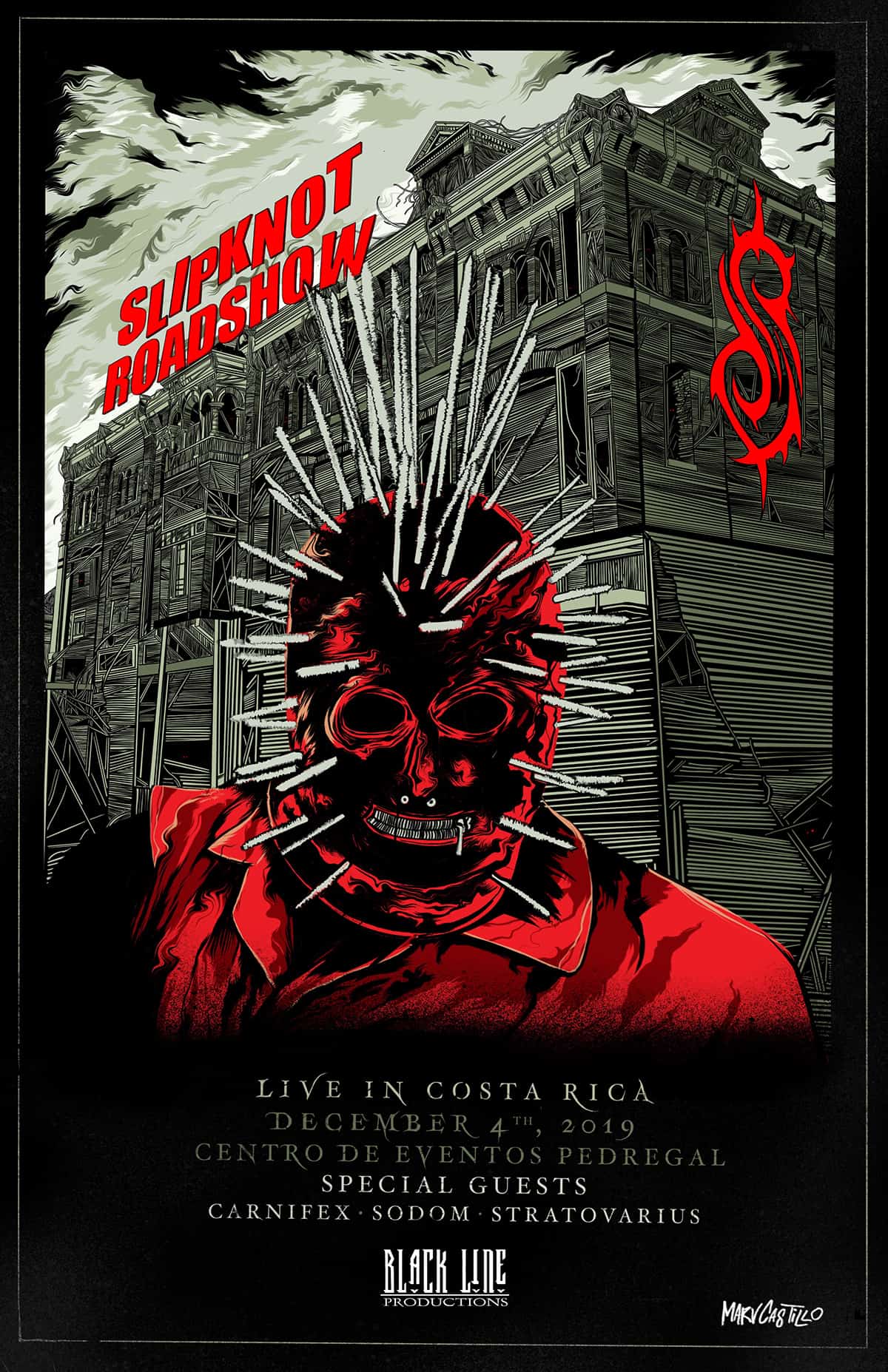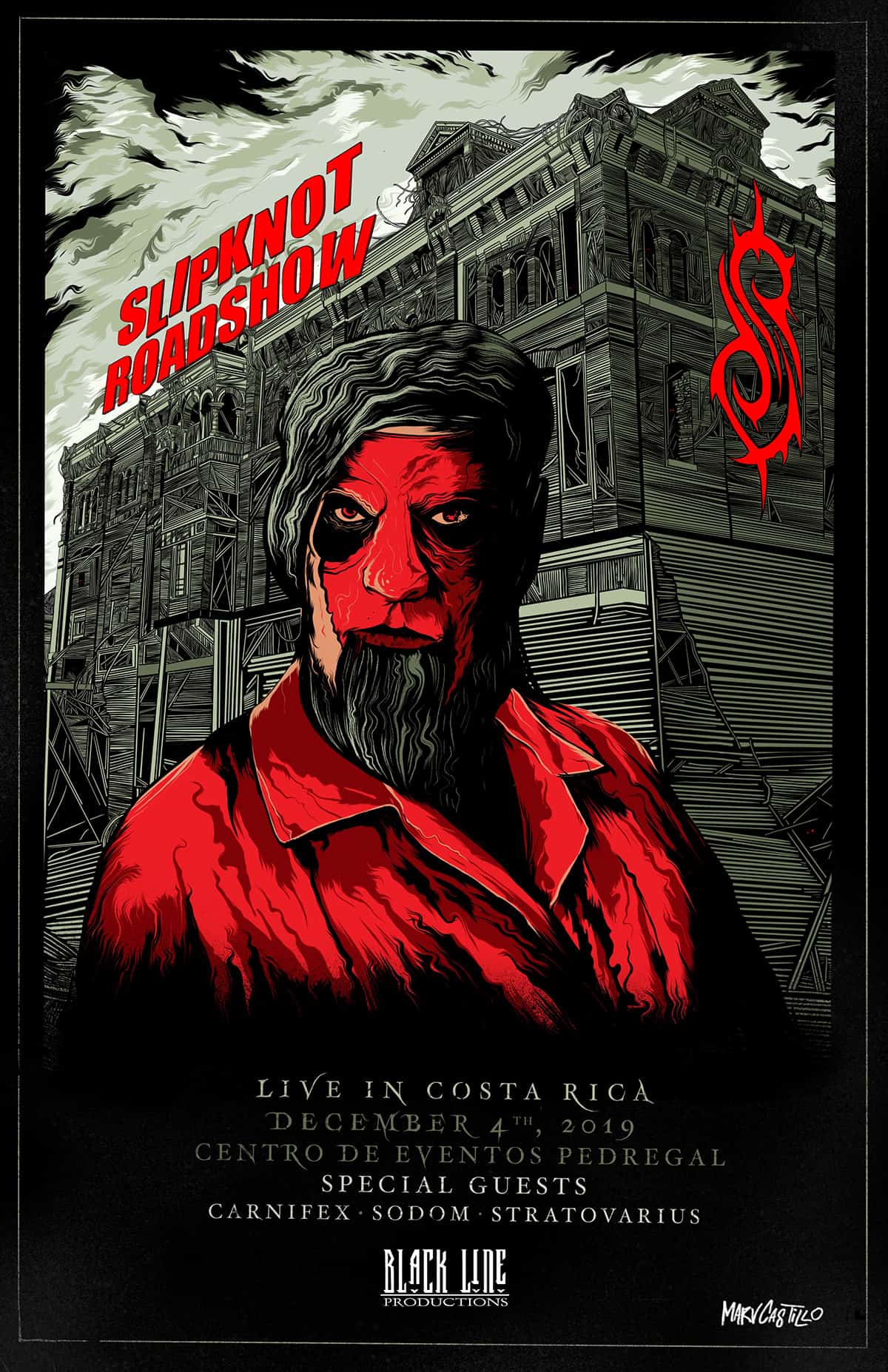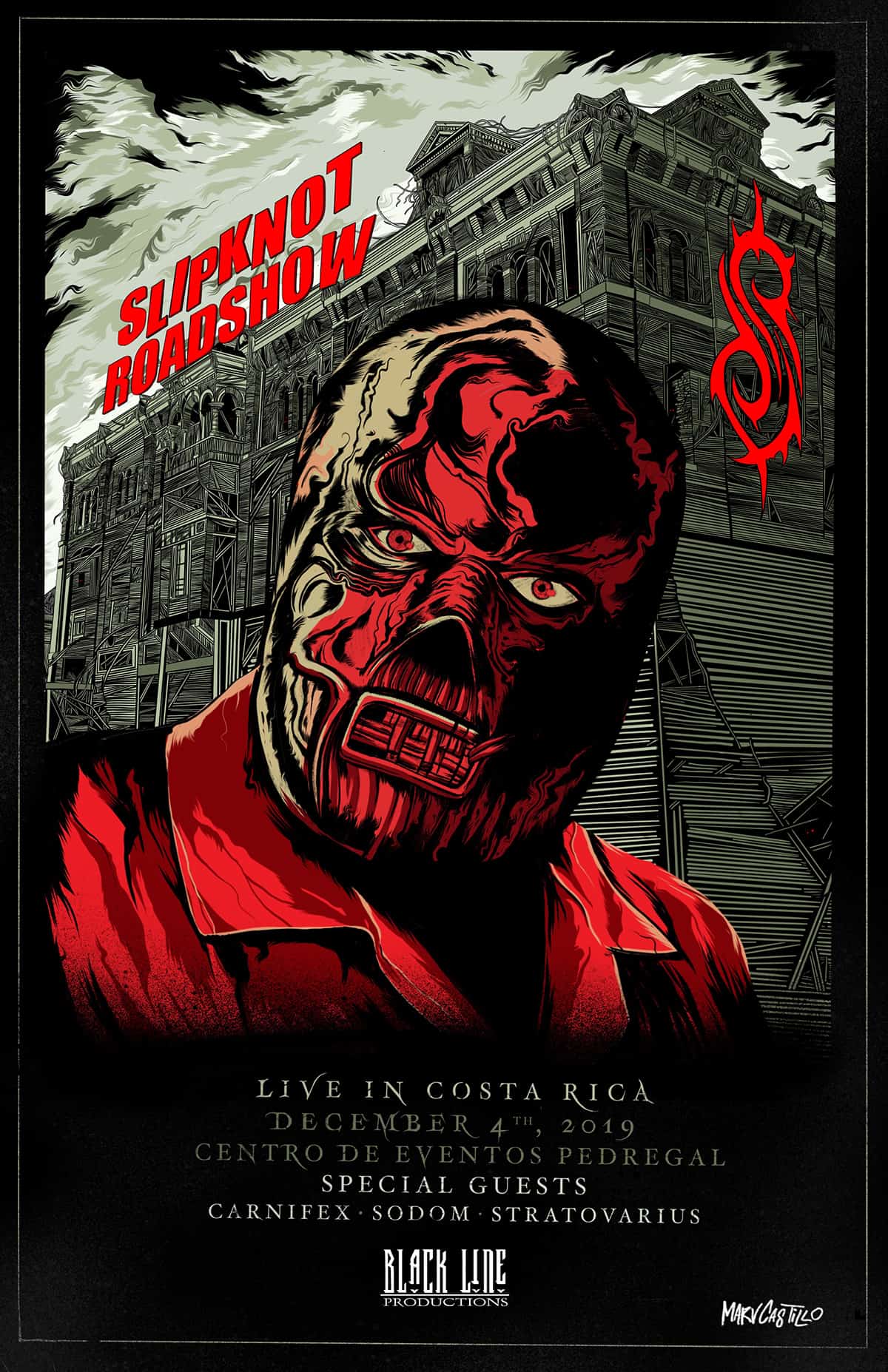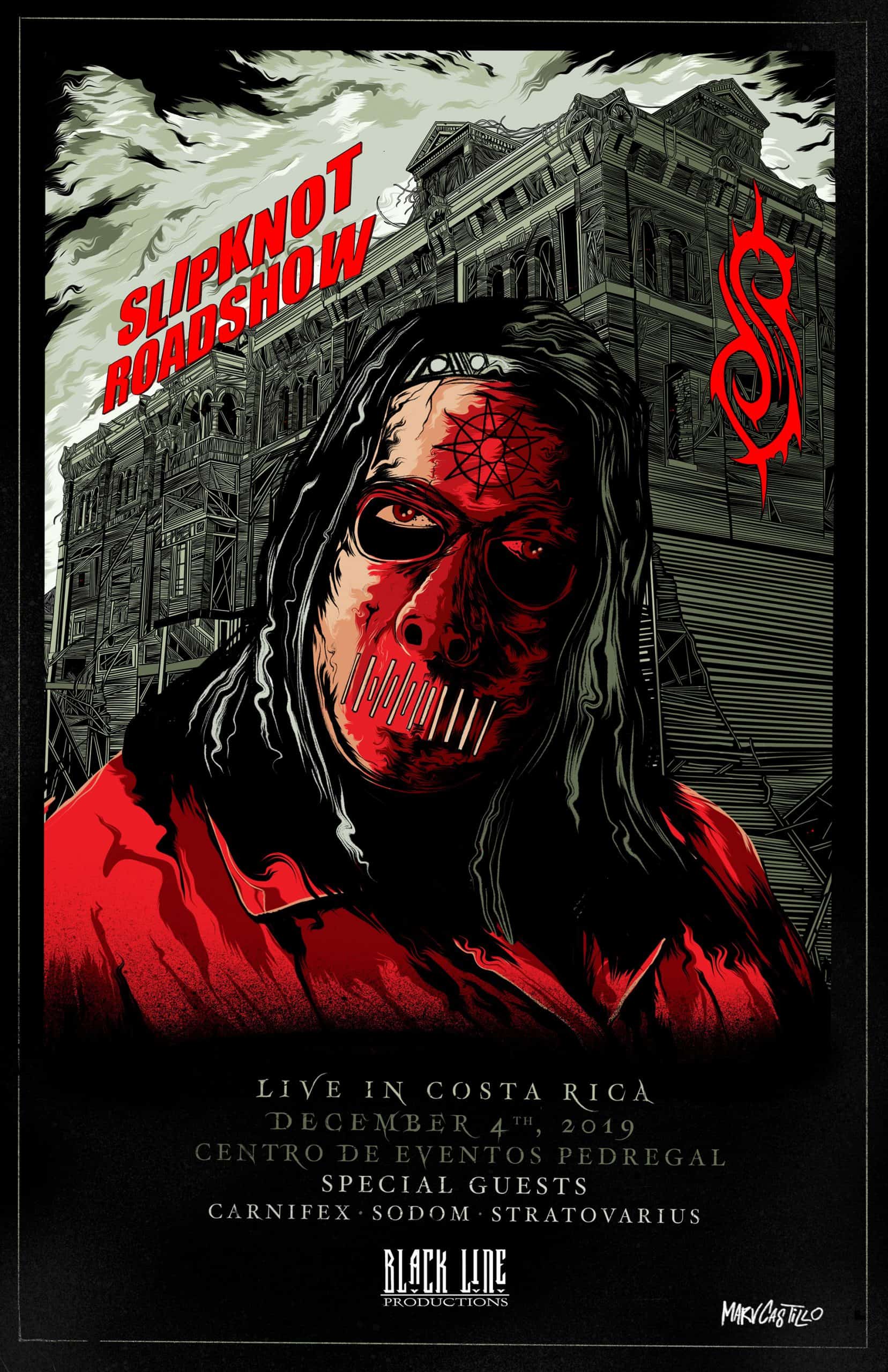 People were insanely happy with these posters. One lot of these illustrations was printed with a mistake: it said Slipknot Knotfest Roadshow, and the concert in Costa Rica wasn't a Knotfest, it was a Roadshow, since it was a bit smaller than you usual Slipknot Festival, so the word "Knotfest" needed to be taken out the poster that were supposed to be given to the band. So, 9 people received the Slipknot posters with the mistakes and that unleashed a wave of Instagram stories, new followers and more.
Slipknot actually received these posters privately. I had no contact with the band because of security guidelines, but the production company gave the illustrations to the band.