Scarecrow (Revamp)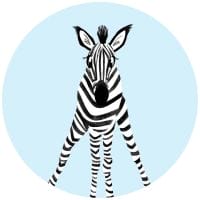 Scarecrow (revamp) is a personal illustration I drew this fall during the renowned Inktober challenge. A little boy is dressed up as a scarecrow for Halloween and his costume isn't quite scary enough to keep the crows away. In fact, crows start swarming around which naturally makes him nervous!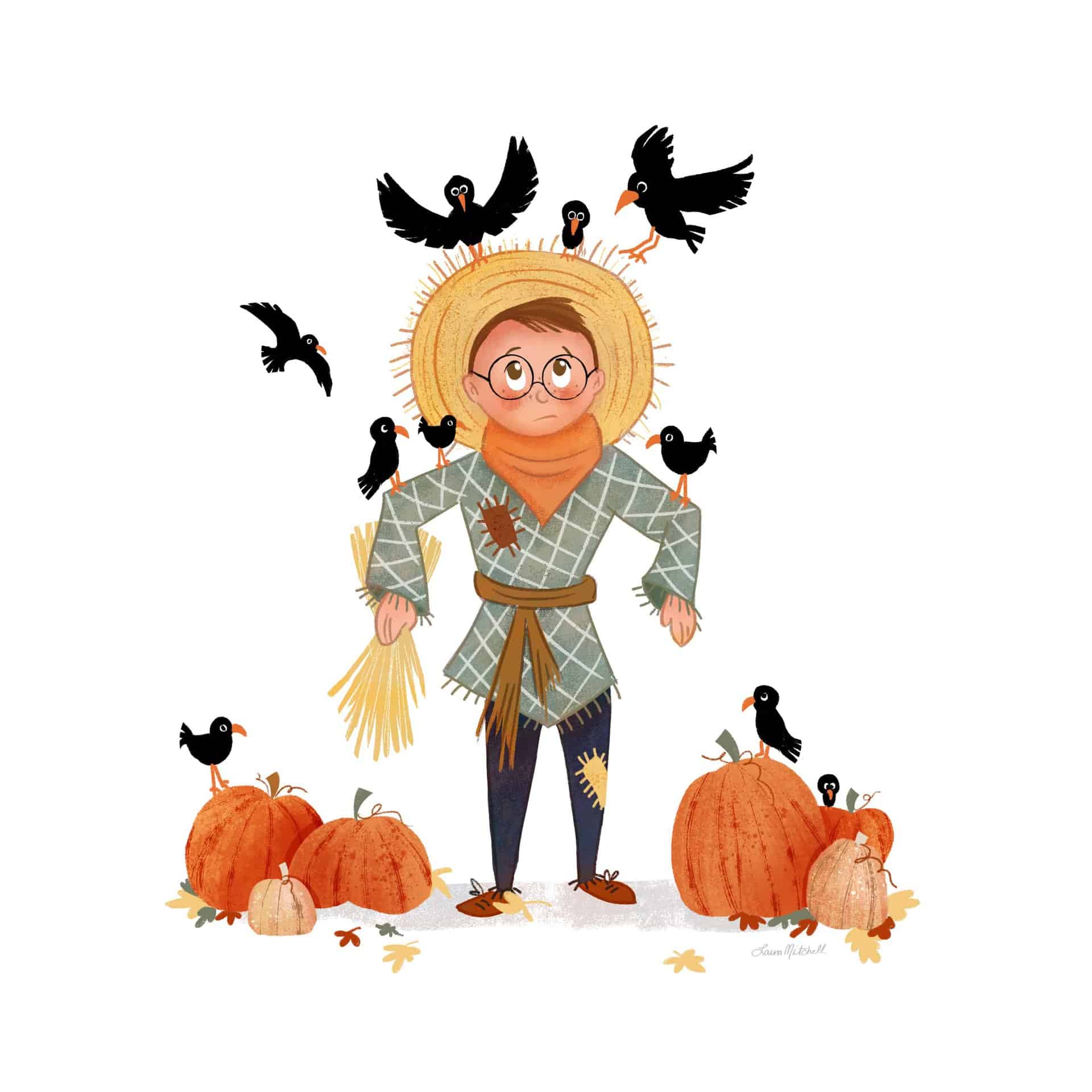 The idea for Scarecrow (revamp) came from a sketch I had created awhile back that perfectly matched the Inktober prompt I had selected for this season. I knew I wanted to try and recreate the scarecrow so I could apply some of the new skills/techniques I had developed since I had last worked on the character.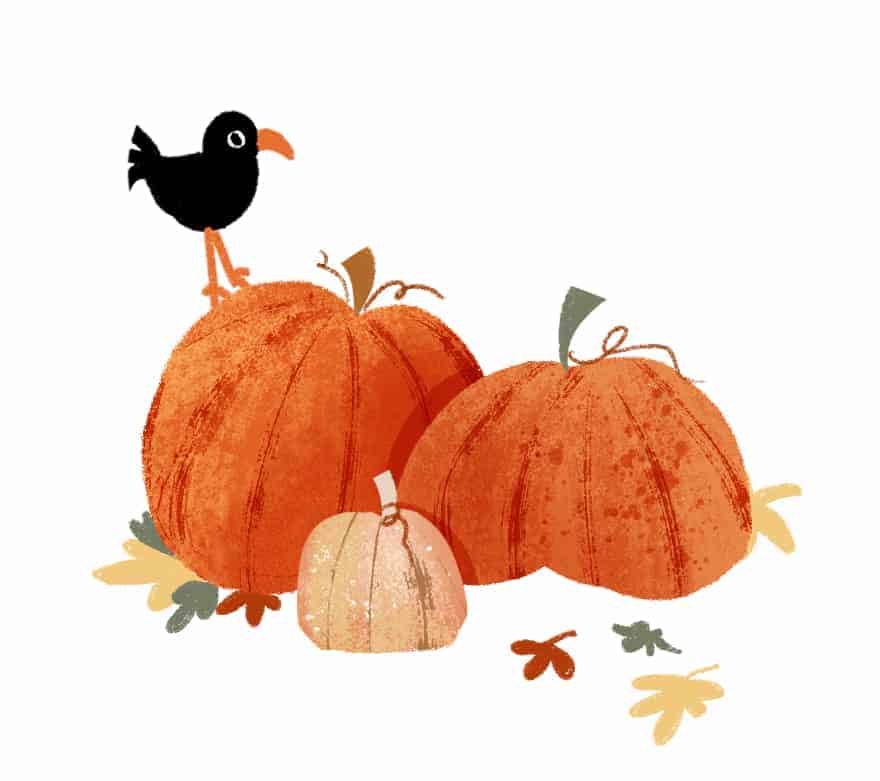 The illustration started as a black and white pencil drawing and then developed into this colored spot by the use of my Wacom Intuos and a variety of Photoshop brushes I like to experiment with. I have been challenging myself to use a variety of brushes over the last year, so that I can hone in a style/technique that feels natural to me. The first attempt at the colored Scarecrow was almost exactly a year ago. The second attempt, Scarecrow (revamp), I think shows how my skills with my PS brushes have gradually gotten better.
I believe people responded well to the illustration! I am still in the process of discovering a style/technique that I can call my own, so I like to welcome and encourage constructive feedback. A few art directors have suggested I add a little bit more story/expression to my illustrations, so I am trying to keep that in mind while I move ahead to the next project.
For me, it was a little scary to start showing my work as an emerging illustrator–especially having worked as an Art Director with so many talented and veteran illustrators over the years. But I have found that once you start sharing your art with the world the response you get usually encourages you to keep making more, and the more work you make the better you become. So keep sharing and keep making!