Morning Fuel Coffee Packaging

Morning Fuel is a product line consisting of three different ecologic coffee versions: Espresso Robusta, House Roast Robusta and Decaffeinated Robusta. Espresso Robusta works well with any coffee machine, House Roast Robusta is perfect for brewing in a cup and Decaffeinated Robusta is created for people who want to enjoy coffee flavor but reduce their daily caffeine intake.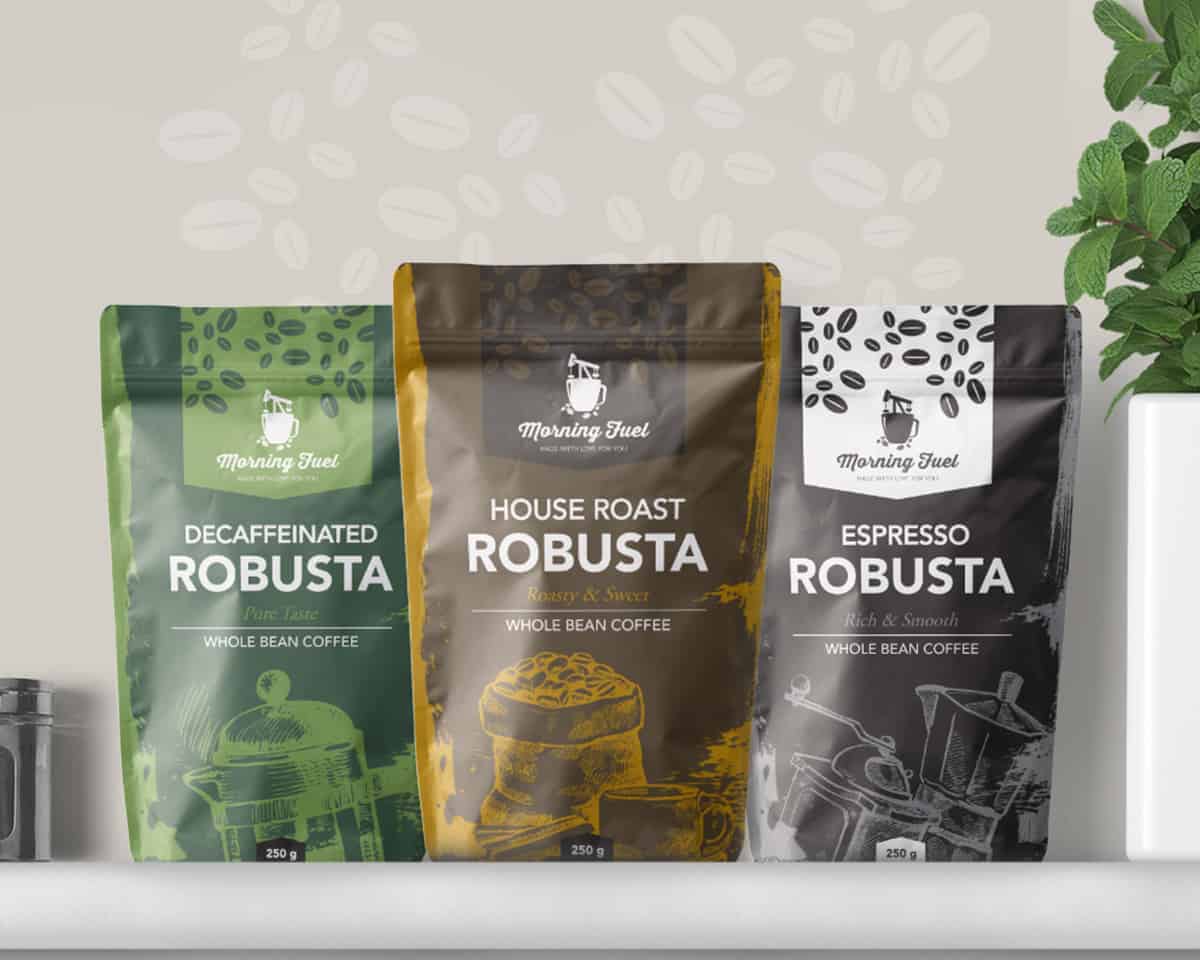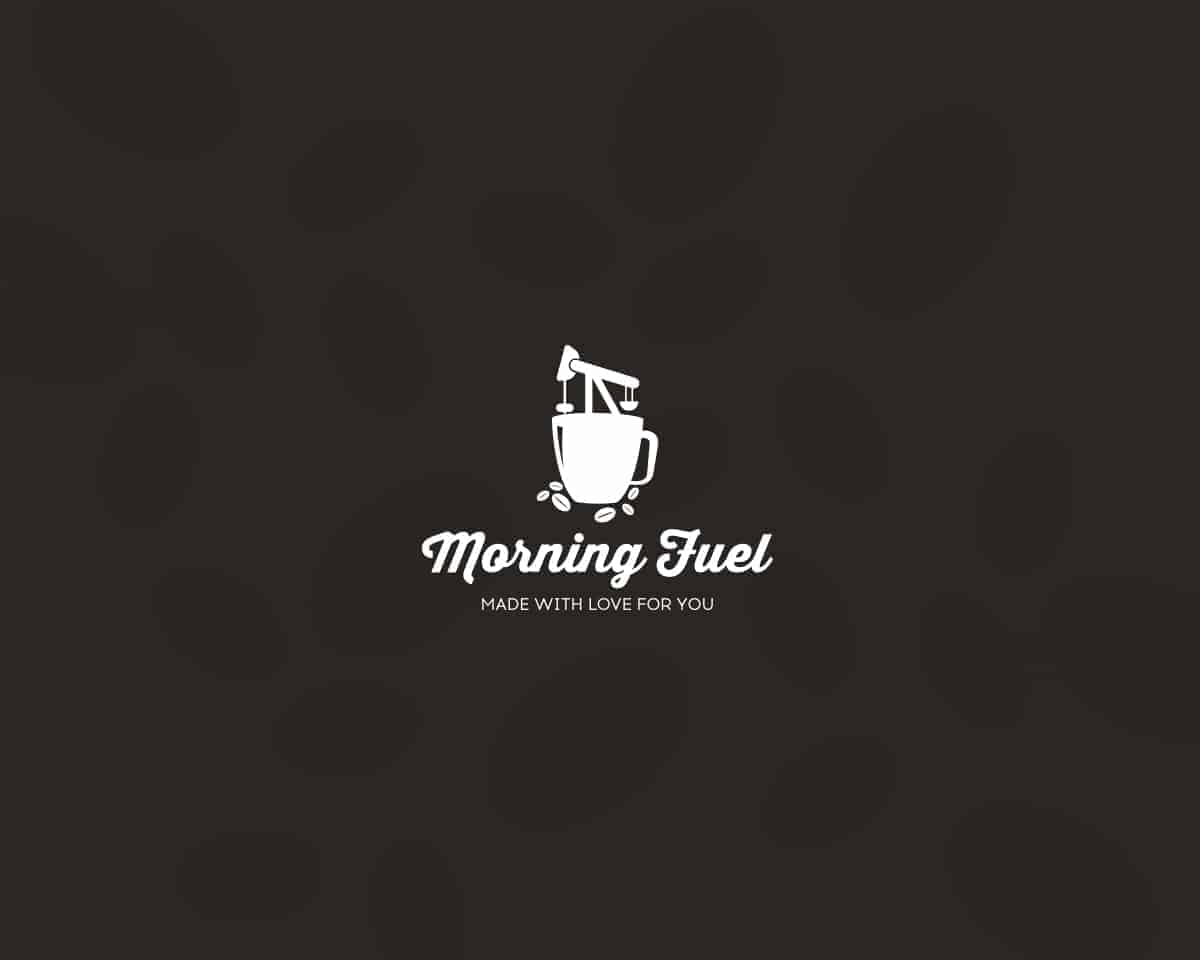 Brand "Morning Fuel" metaphorically portrays coffee as fuel for the body. This is why the logo is composed from the oil pump inside the coffee cup. All packaging designs of Morning Fuel coffee are created using warm and natural color palette: dark green, black, dark brown. Each packaging includes a separate slogan, representing the main benefit of the product (Pure Taste, Rich & Smooth, Roasty & Sweet). Also, the products in the line are differentiated by different sketches placed on the packaging.
The project began with creating the logo design and resulted in three packaging design versions of Robusta Coffee. The Morning Fuel logo and overall packaging design was created using Adobe Illustrator, and I finalized the project by creating visualizations on Adobe Photoshop.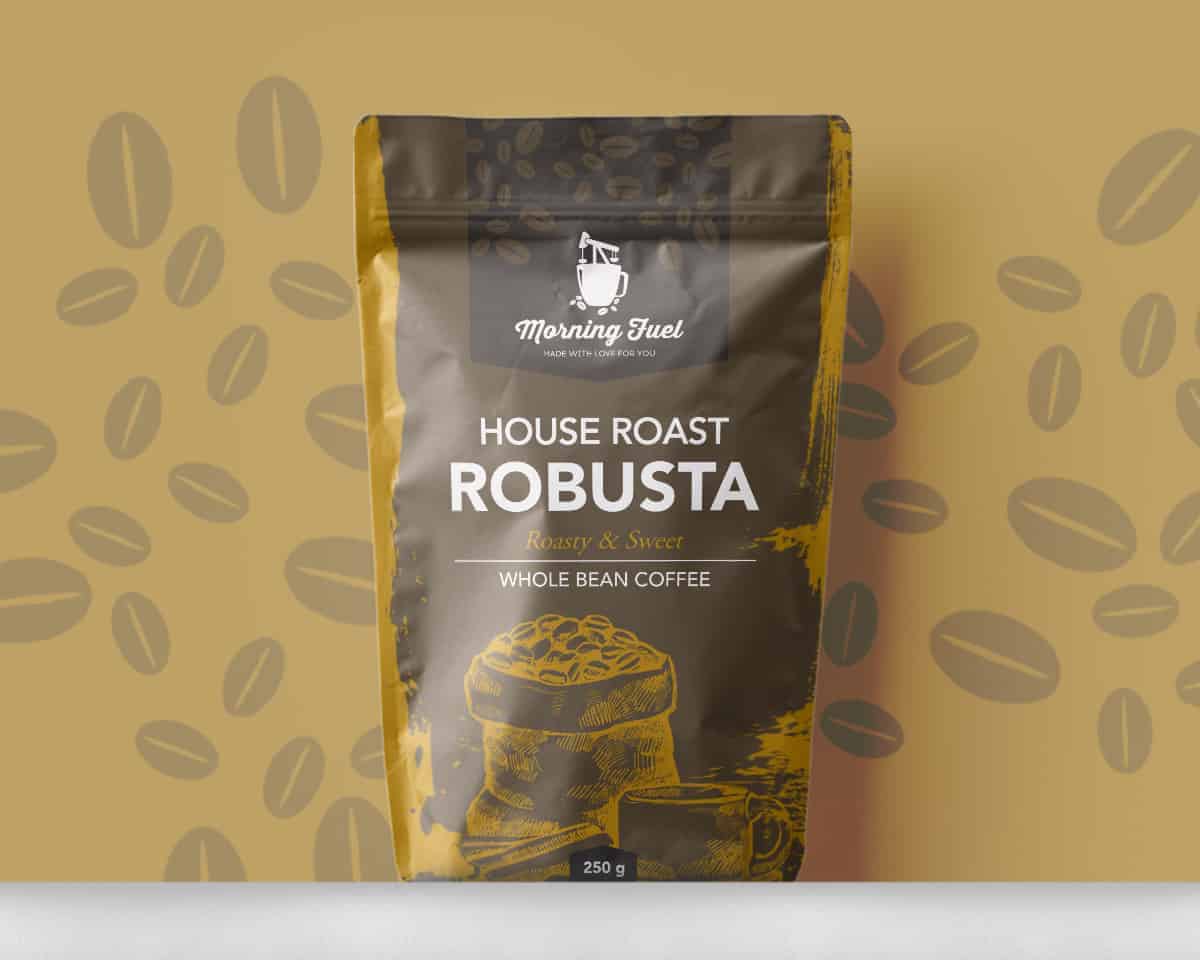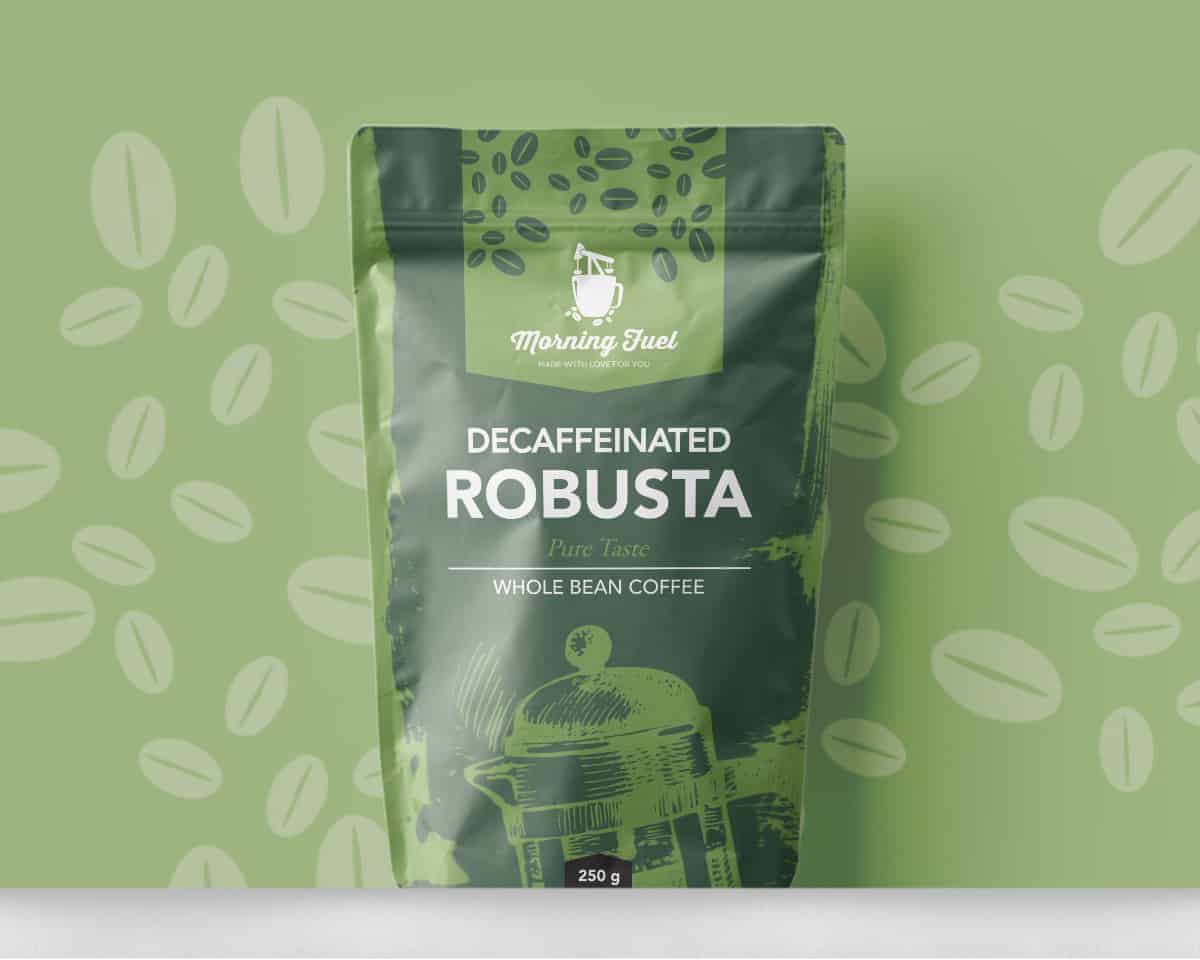 The Morning Fuel packaging design project has been very successful on all our social media platforms – we've received many positive reviews and appreciations for it. The major outcome from this project to us was ability to offer something that people would really enjoy using, but make sure to add a unique creative touch to it.