Multi-blade Vegetable Slicer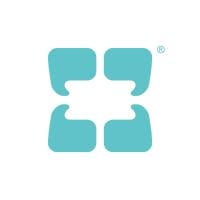 This multi-blade vegetable slicer was designed by Odiist Creative Solutions for EAT Shine, a kitchen utensils developer from Taiwan. To satisfy the need of creative form and plural blades, We came up with the blades set that can be install with ease and stored in the handle.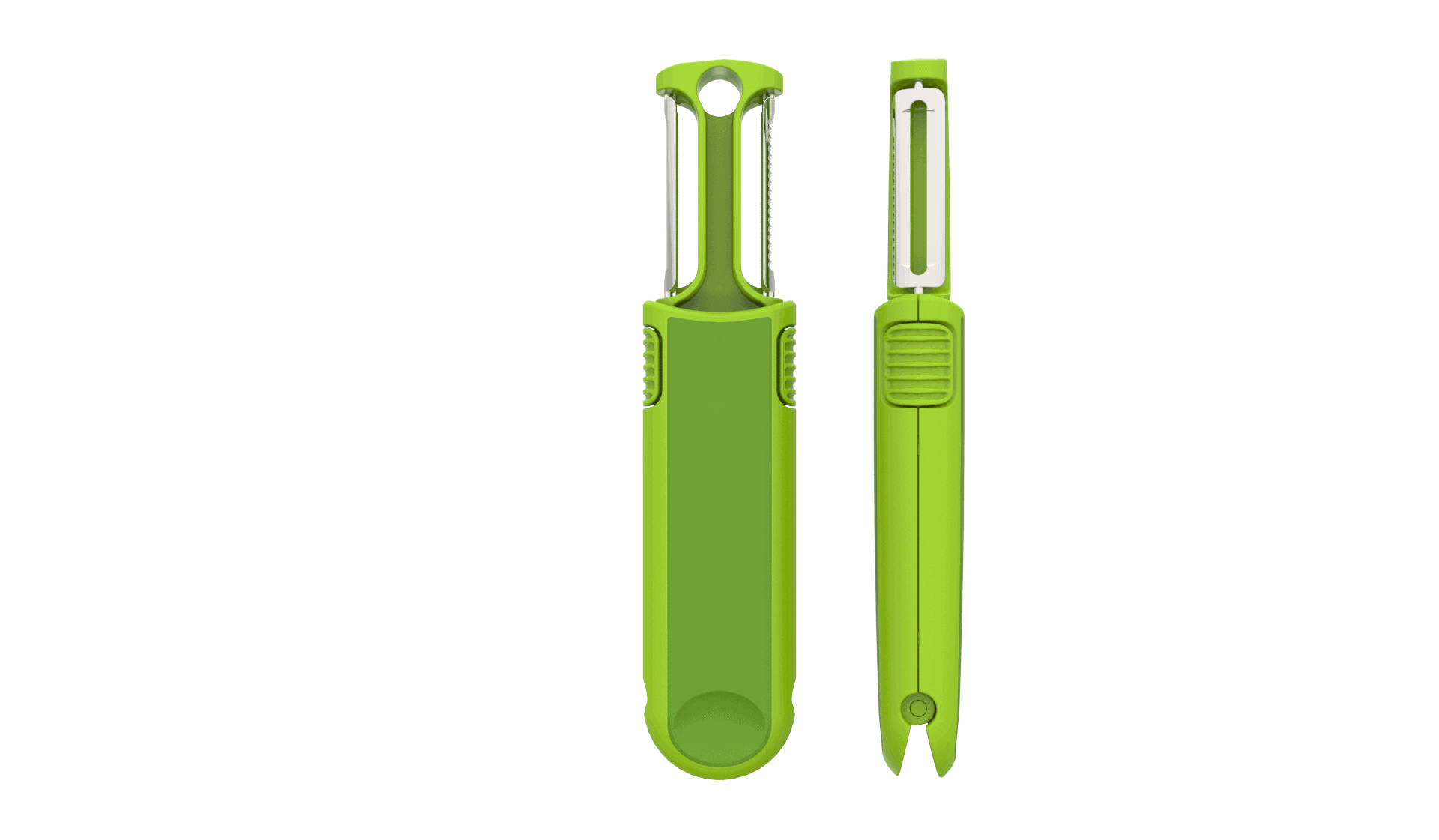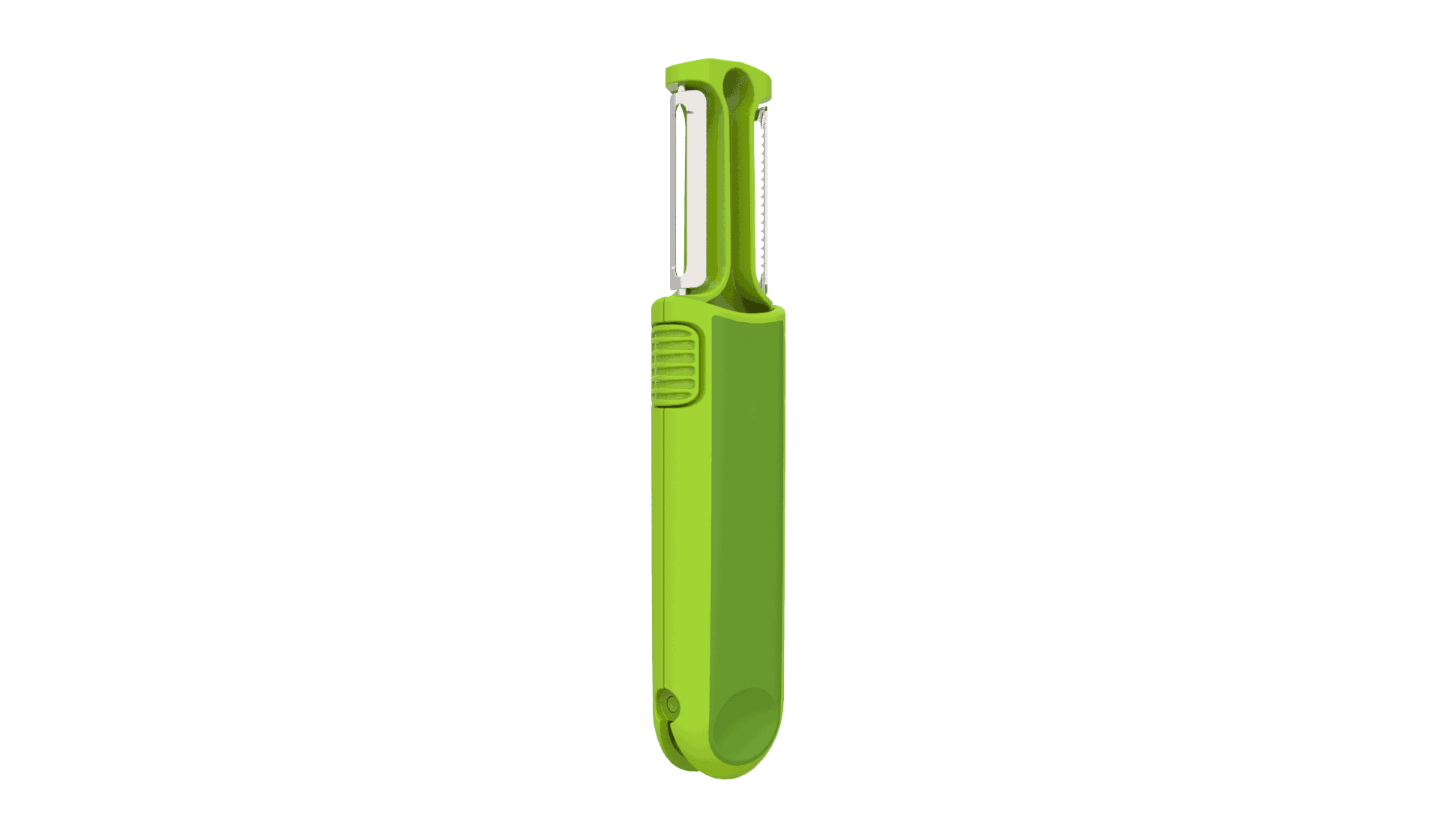 Four blades different in size and shapes, Odiist's multi-blade slicer has two peeler blades and two slicer blades. Sheath shells also serve as the grip of the handle. The abutting portion of the two sheath shells are drawn away from each other by a pressing force on the bottom of the handle. The middle part of the blades was designed with grooves. Hold it with two fingers and pick it up to change sides. This design allows users to switch the blades without directly touching the blades.
EAT Shine choose grass green to highlight the freshness of fruits and vegetables with its bright color. Lined out the geometrical shape of the slicer, the clam-like sheath shells combined two materials for anti-slide structure design.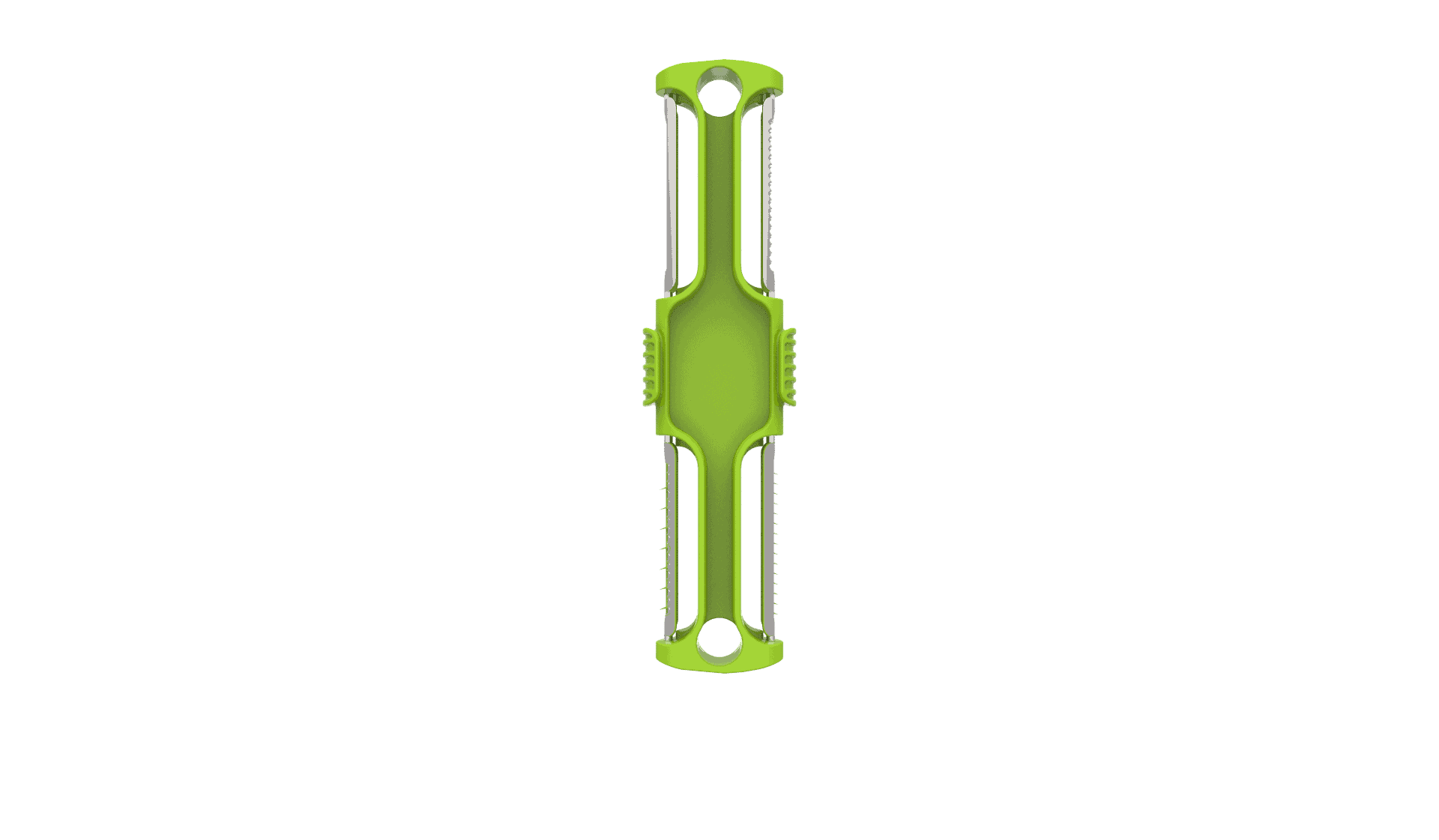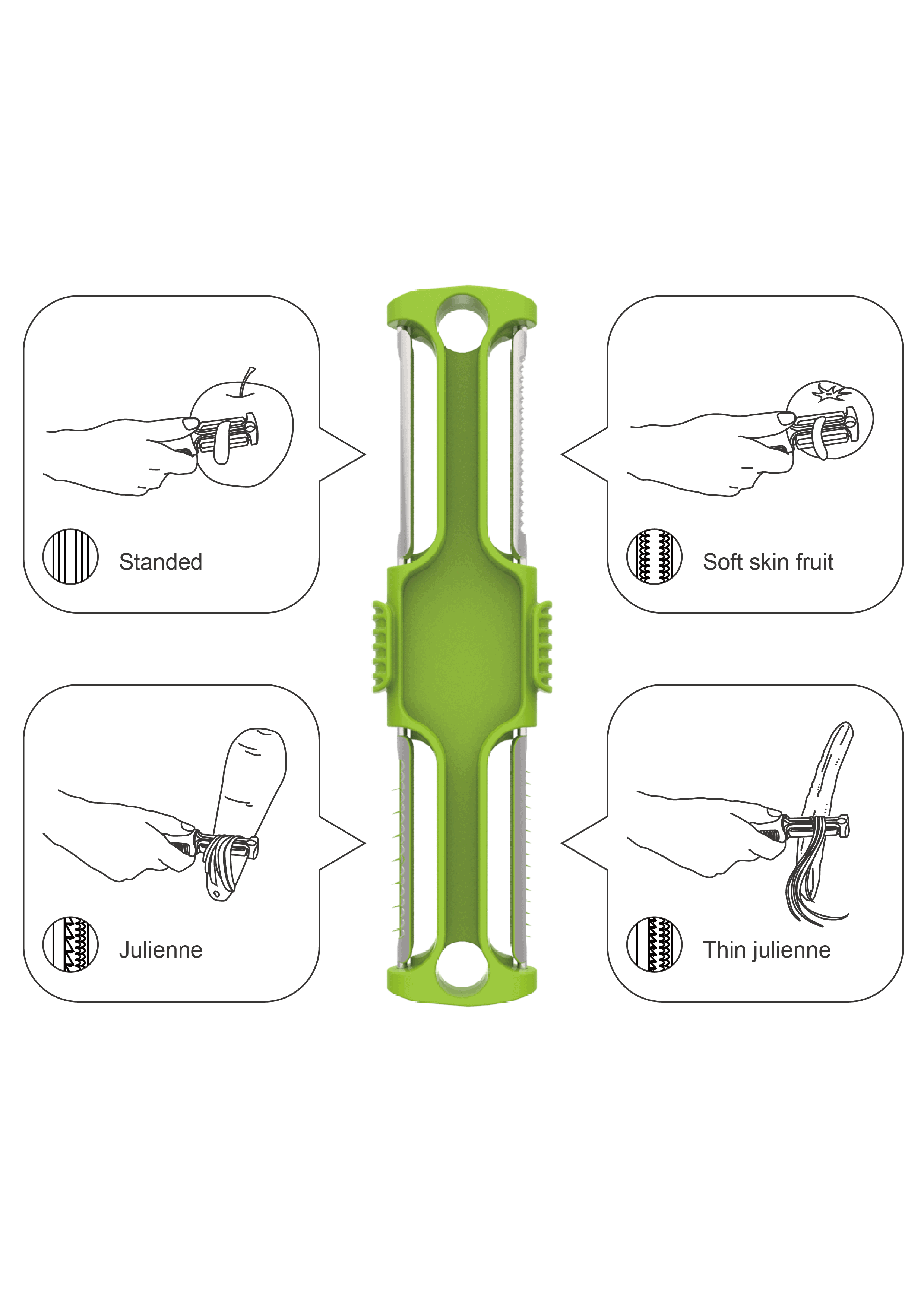 Everything started from sketching. We came up with a couple conceptual ideas and discussed with our clients. The idea of separated blades and handle opened more possibility for the form of the slicer. After choosing one that fit most to the needs, our mechanical engineer and appearance designers developed its structure and form. Along the process, we printed both function prototypes and appearance prototypes for experiments.
The product has been manufactured and sold exclusively. We continue to design the second pieces of this multi-blade series for our clients. A new piece was on exhibition at Frankfurt in 2019. We were looking forward to develop a new style upon this idea and help our clients reach more consumers.