Oliveri's Italian Eatery restaurant re-design is based off of an Italian eatery in St. Louis, Missouri by graphic designer Gretchen Lee as a school project. Oliveri's involves rebranding, graphic design, and packaging design to create a beautiful system that includes two wine bottles, laser engraved coasters, and a wine menu. The brand is based around the new, sophisticated logo showcasing the "O" in Oliveri's.

Even though this was a fictional project, I did my research on everything Italian and made a mood board with colors, inspirations, textures, and ingredients. I wanted to stray away from the common uses of the Italian flag that were used by a lot of the competition in that area. I wanted to create a very classy, intimate brand, and in the end, my main inspiration stemmed from a green olive.
-Gretchen Lee
Not only did it mimic the restaurant name, but it also gave me the color scheme and inspired the altered "O" in the typeface. I went through many renditions of this logo, and I ended up with a simplified version. The textured paper used in the menu and the laser engraved wooden coasters added to the rich elegance of the brand and enhanced the system.
-Gretchen Lee

I'd say my design is often flat and clean. I have done a lot of research on designers, Alexey Brodovitch and Jan Tschichold, who have a similar design style to that of my own. They are both extremely inspiring and both have done a lot of interesting work with typography. I am also constantly inspired by my peers and fellow designers; they keep me going!
-Gretchen Lee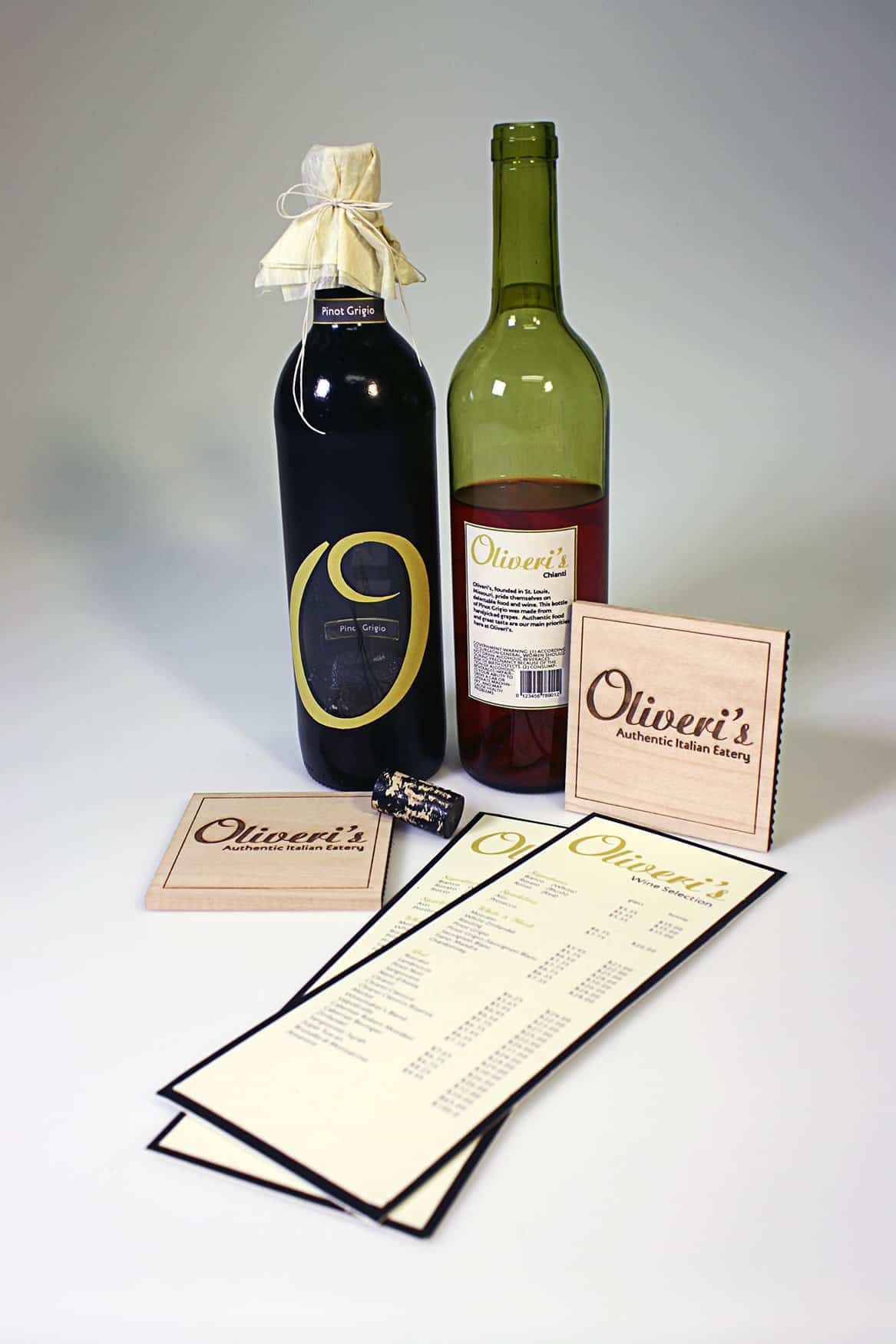 This project was a learning experience for me, because it is one of the first packaging projects I did. It was much different designing for something 3D versus standard print, which I was more used to at the time. Despite this, I thoroughly enjoyed working on this project, and I learned a great deal. So, my advice to any fellow artists or aspiring artists, is to never be afraid to try something new. There are inspirations all around you, so utilize them and create something wonderful.
-Gretchen Lee
About Gretchen Lee
Gretchen Lee is a graphic designer from Winchester, VA. She graduated from Virginia Tech in 2013 with a BFA in Visual Communications Design. Gretchen currently works for a small digital agency, The Scylla Group in downtown Winchester. Before working there, she designed a standard print and packaging design for projects and freelance work. She has now transitioned into design work involving websites, applications, and email campaigns. See more of her works on Behance or her website.