PINK & WHITE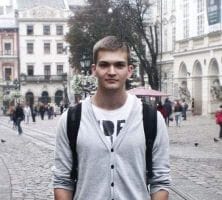 The concept of "Pink & White" design is a large apartment in Kiev made in a minimalist style. In this project I would like to emphasize a certain lightness and tenderness. Interior appearance of this project is practical and functional. Its simplicity and harmony – in which presented in every detail stresses on its concise and practical forms. Particular attention should be paid to the master-bedroom suit. The secret of our design is bold solutions and its eccentricity in original things. The materials that are used in this project are: natural wood, rough plaster, brickwork, and textiles. Contrast of matte and glossy materials on surfaces. Concept of zoning helped transform small space into fully functioning separate areas of relaxation, kitchen working area, and dinning. This design/project uses: kitchen from "ANOVA", sofa from "Saba Italia Pixel", floor lamp from "Bert Frank Elderly", chairs from "Flow Slim Padded XL Oak Base", etc.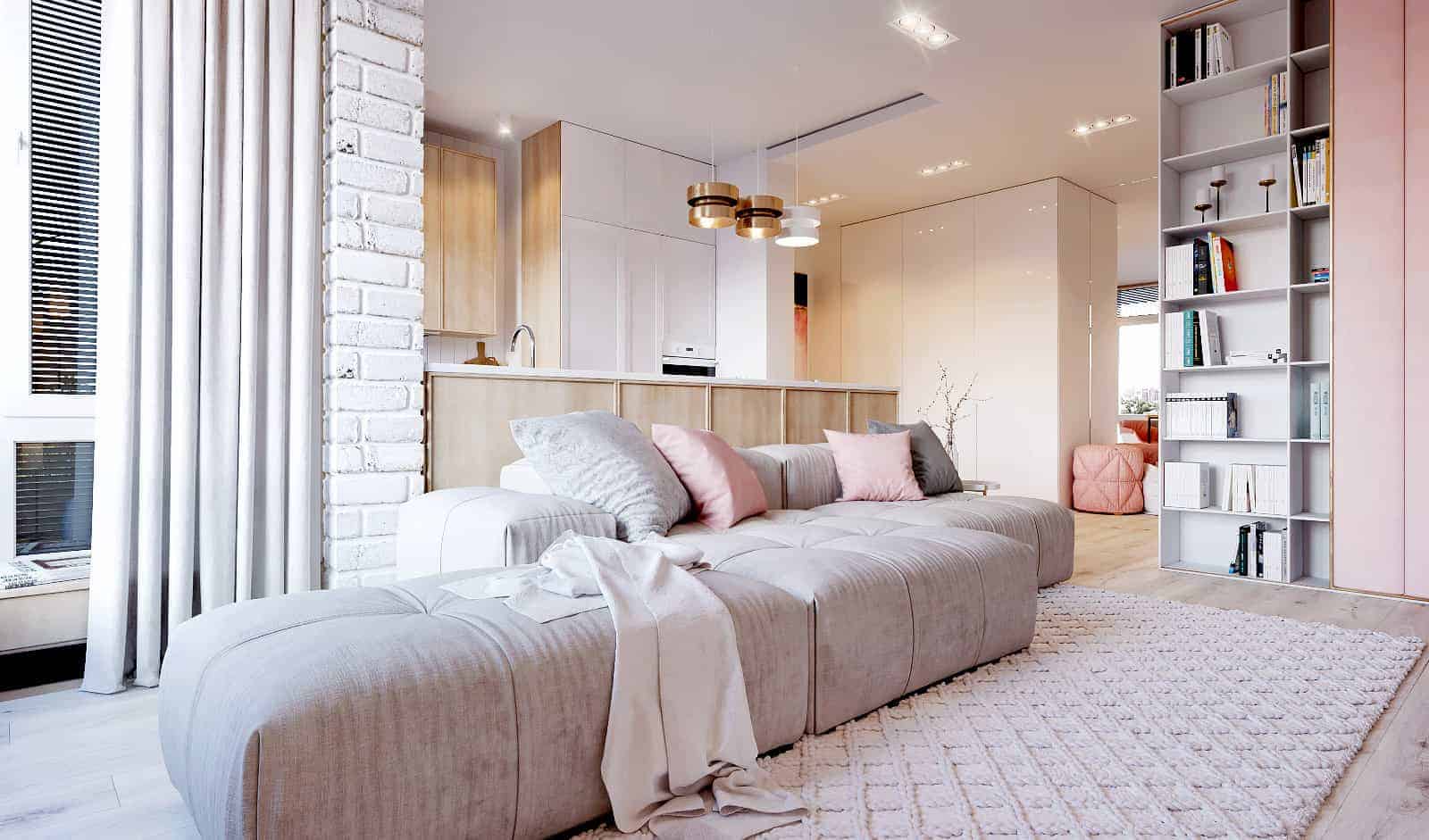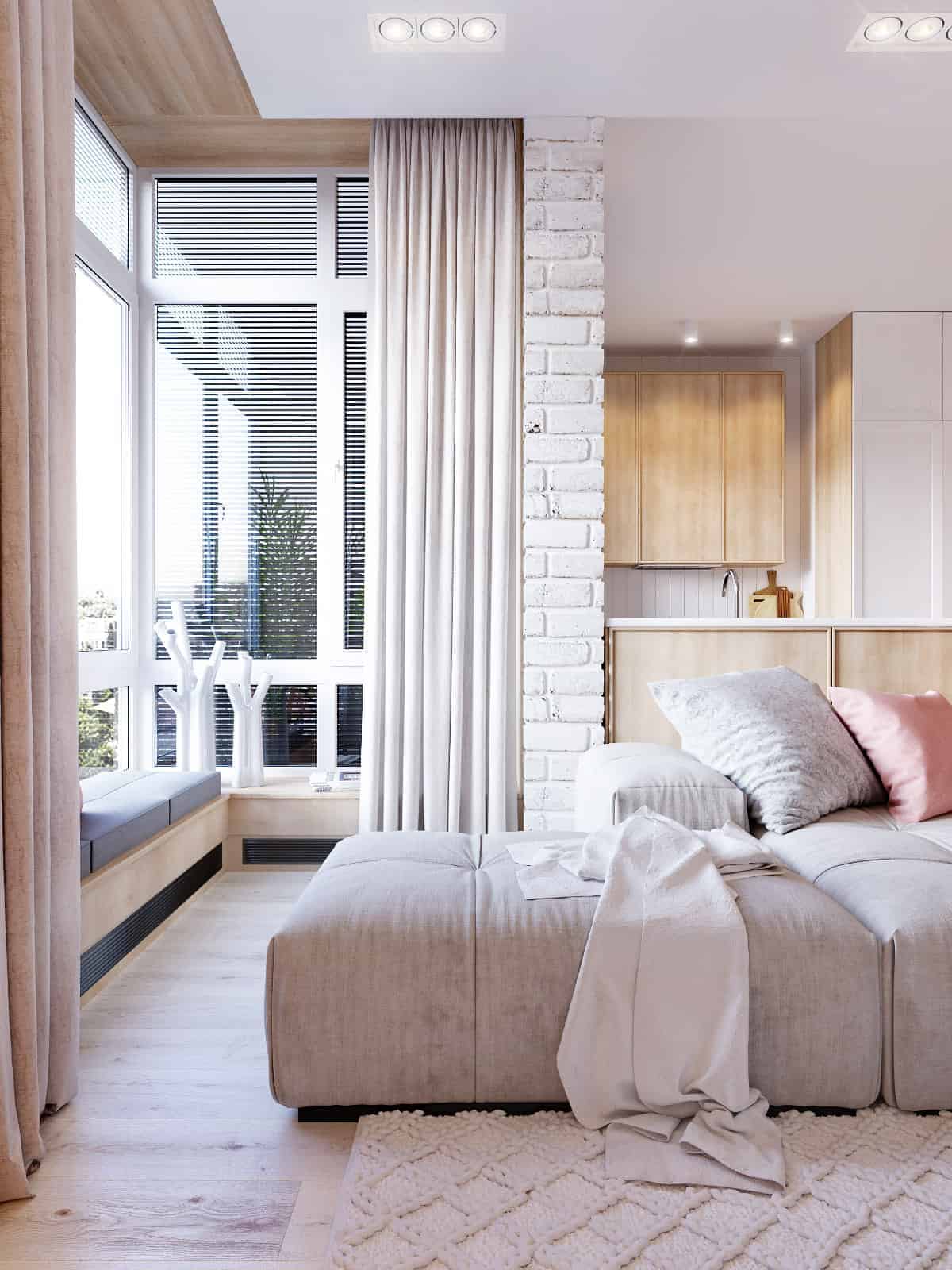 I was inspired by modern designs with Scandinavian themes. All the floors throughout the apartment except bathroom are executed with light colored natural wood. White and coarse plaster which is located behind the TV – is repeating Scandinavian theme. Open style shelves with sliding panels covered with upholstery fabric brings out comfort and underlines its simplicity. Textiles and accessories play important role in the design of this project. All the fabric – mostly monochrome tones – were selected with light and delicate shades of pink, grey, and milky-white. Lace and rough mating only present in the bedroom.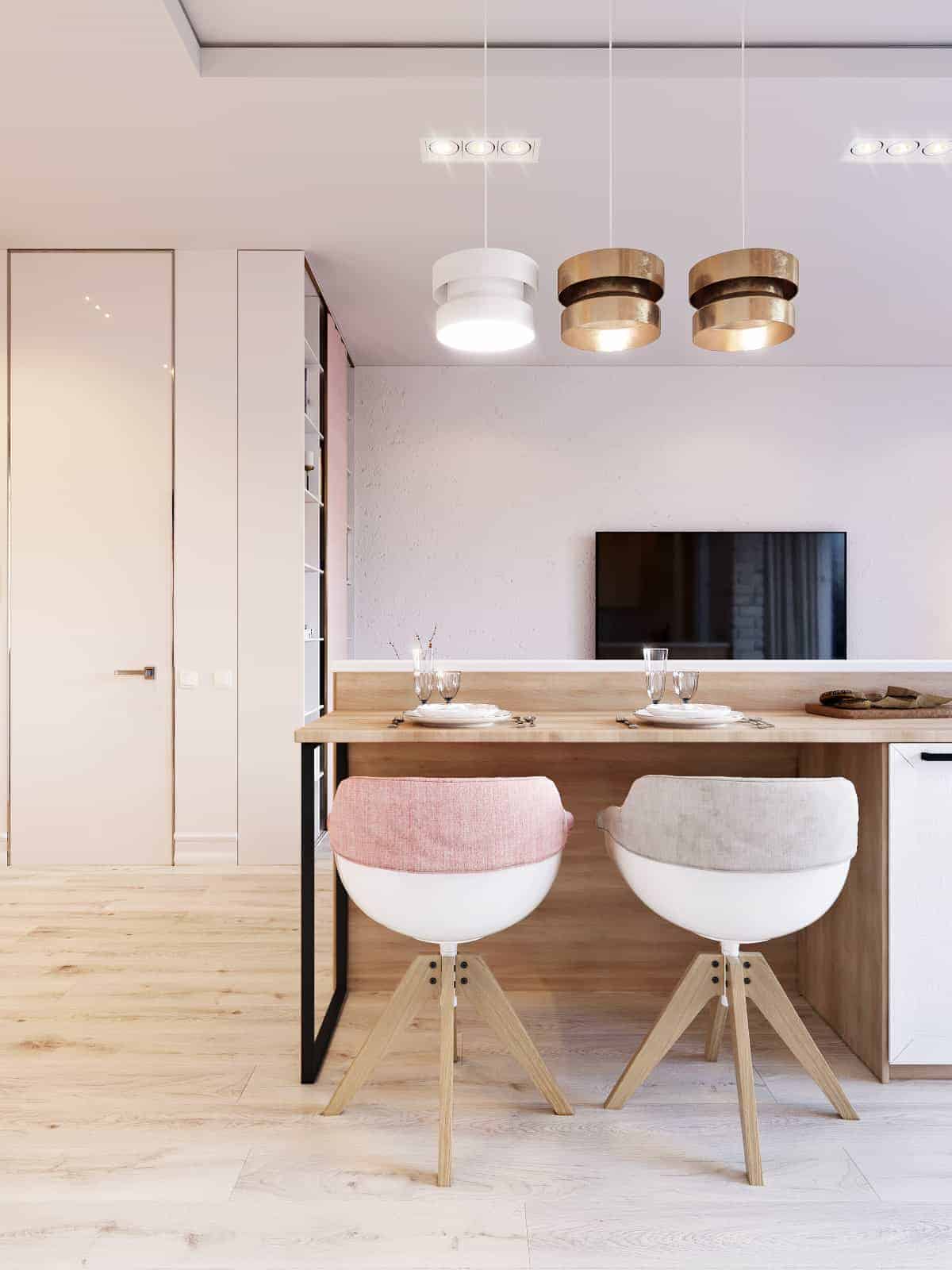 Programs that were used in this project are: 3ds Max, the Corona Renderer, Photoshop. I used 3ds Max for modeling / texturing of all major sites and Corona for rendering. You may notice that the scene is lightened up by big widows, as for the primary light source I chose to use HDRI. In addition, I turned on some of the light fixtures in the apartment by using Corona light and EC. To achieve the effects of warm and cold light tones. Also, some of the features I designed myself, for example bathroom vanity and bedroom chest stand. All the images went through Photoshop.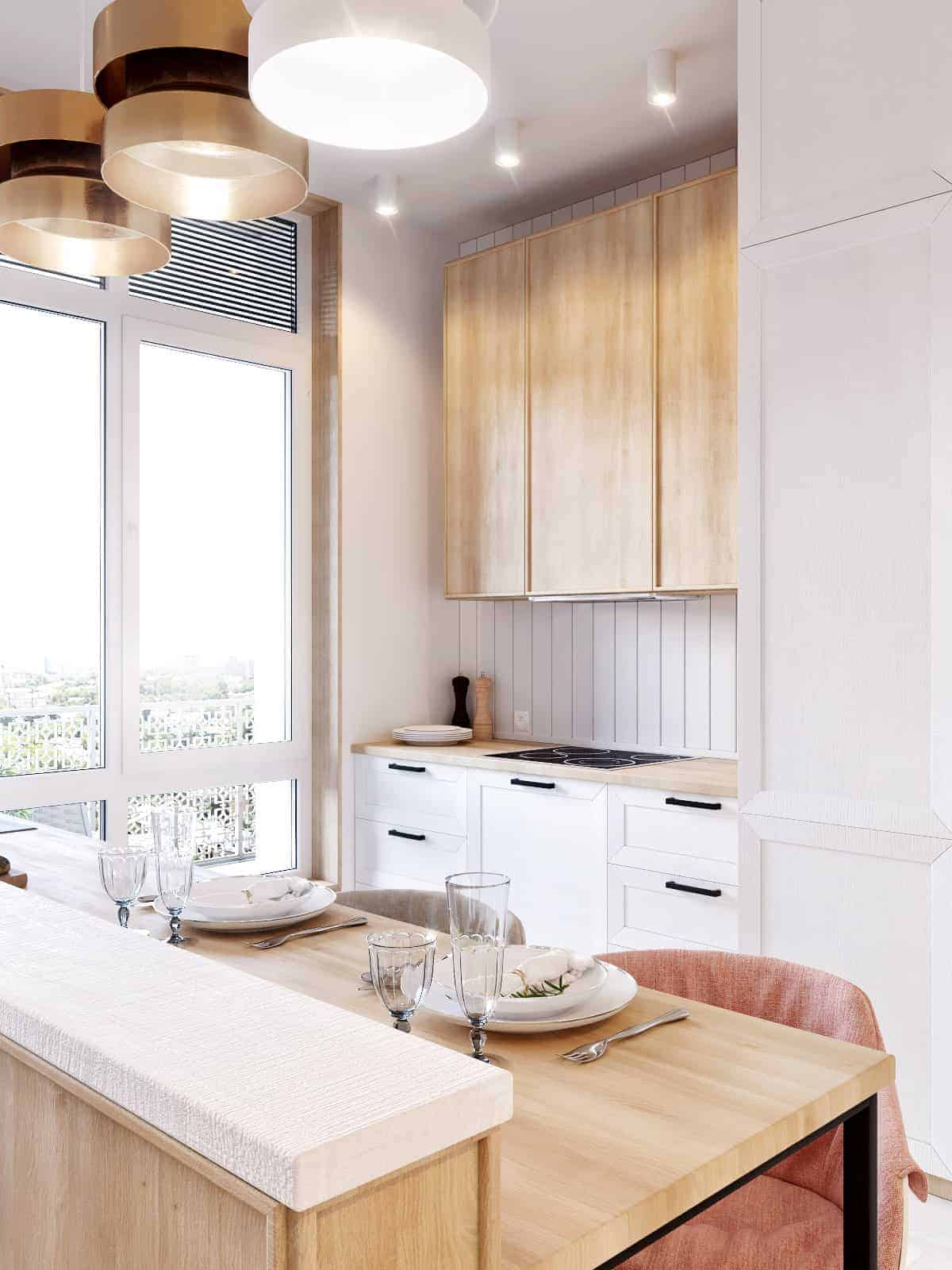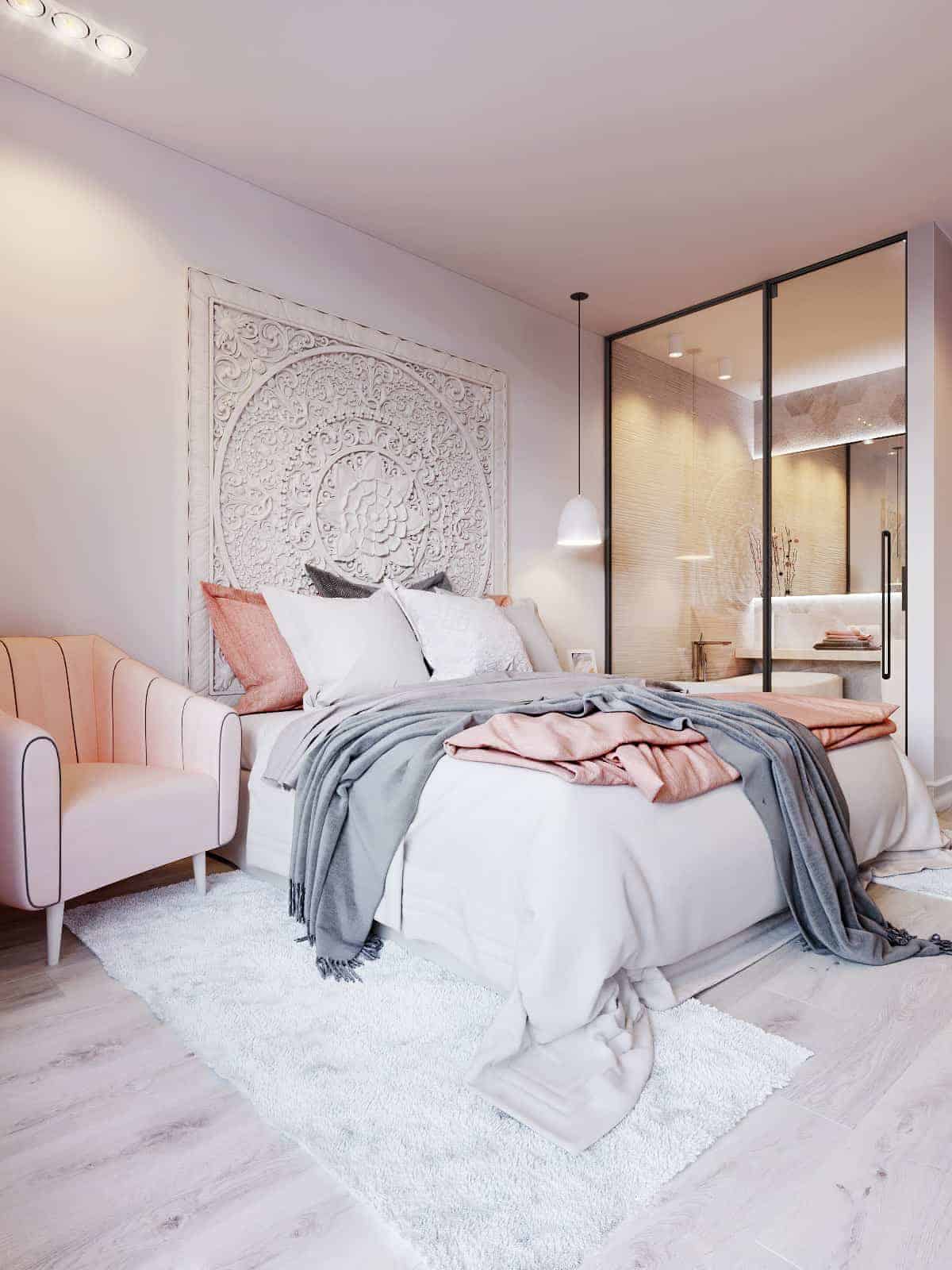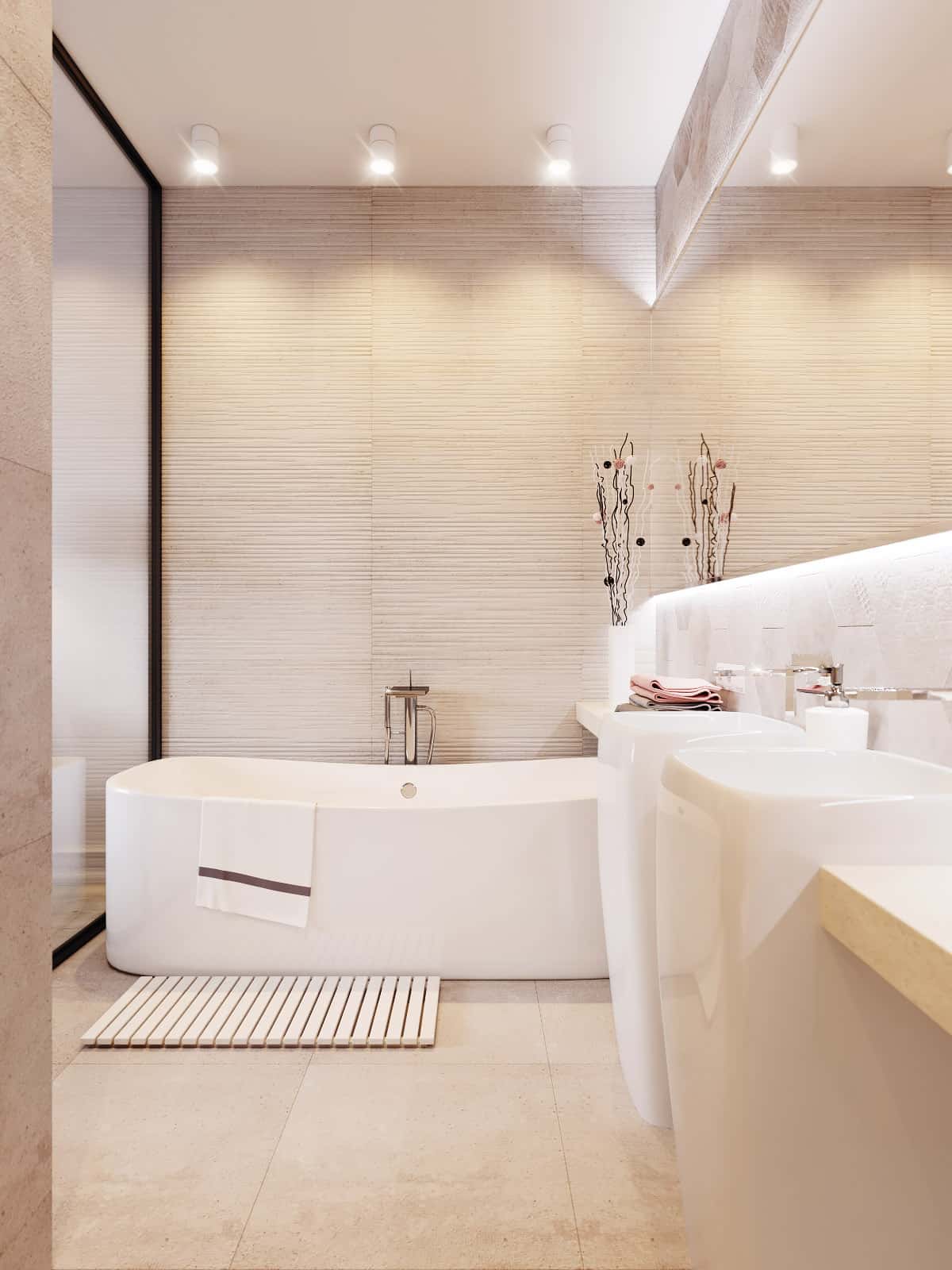 I was happy to work on this project and create concept that you see. I heard a lot of positive reviews and it is warming to the heart. Thank you all. Some liked the contrast of materials, furniture selection, and others appreciated the quality of the visualization. I am open and happy to listen to any criticism. Therefore, in the near future I would like to create a couple more projects but this time using different styles. With this project I learned and underlined for myself that I need to grow more, to improve my knowledge in design, modeling, and visualization.
My name is Dima and I love to design and everything that is associated with it. I like to combine different styles in one project. I am not scared to experiment and get out of the comfort zone. Always ready and enthusiastic about working on interesting and challenging projects.