RiPrism is a luxury Korean and Japanese nail art and accessory brand specialising in producing glitter in a vast range of tints, hues and textures within individually curated themes. The shape plays with both the positive and negative shapes of a cube and pyramid. This creates a framed space which allows the identity of the brand to infinitely change through colours and shapes of the glitters held within.
The client came to us with the name, we initially pushed to change the name, specifically the 'RIP', which is not such a positive term (!), but in the end we rolled with it and explored various type-thicknesses to keep the eye from immediately seeing the RIP…!

– Adam Charlton
As the product is a nail-glitter, the client wanted to focus on the shape, prism, and the 'ri'-prism, was to mean a re-shaping of the prism.

– Adam Charlton
As the product's market was mainly Korean and Japanese I wanted to be subtle and refined with how the identity is pushed onto the stationary and collateral, but also create something memorable and unique. We needed to find the right paper and foils and printing techniques to reflect this without appearing cheap, or tacky. That was the biggest nightmare.

– Adam Charlton
We always work from a three concept, three design critiques and revision process with the client.

– Adam Charlton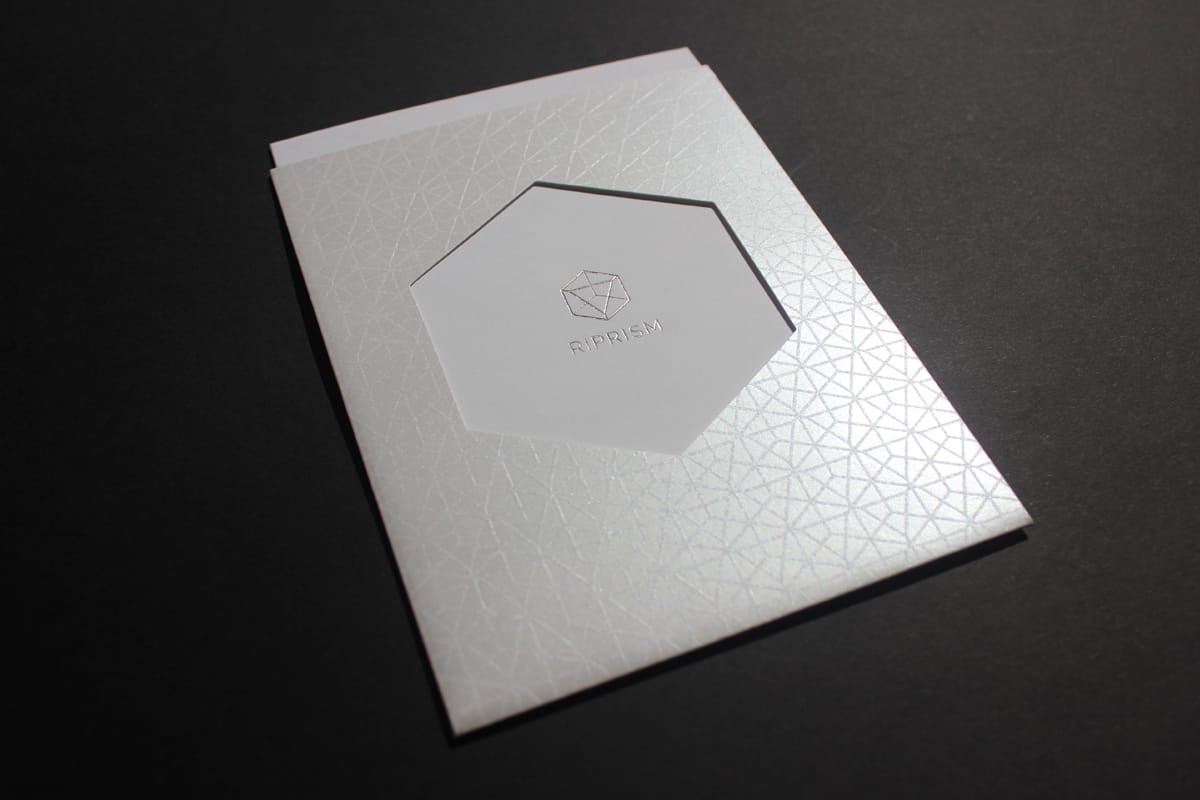 About Adam Charlton
Adam Charlton is an independent creative, specialising in branding. Before this, he practiced as an installation artist in London. His design studio is based in Hong Kong, and they are a super small and tight team. They work with big and small clients, assisting an investment bank to keep their global visual language holistic, and also working with start-up brands to create their visual identities. You can find more of his works on his Behance profile or website.