Maïté Franchi was invited to illustrate alongside the food photography for the Sony App's digital publication for iPads and Tablets, teaching you how to strengthen your skills in the kitchen. He worked for Sony Corporation on the production of "α Library" which is a digital publication on an iPad and Tablet App.
I took a lot of pictures when I went to the market. I like simplifying the element until it's almost a pictograph. As soon as I have the brief, I write comments, ideas, sketches on papers, before turning on my computer. Then, I make some proposals (sketches), and according to the opinion of the client I develop the proposal held until the final result. So, I use a pen and a piece of paper (hand is faster than computer!), and illustrator and Photoshop.
I essentially work with vectors. As I find it often too cold, I like bringing it coloured atmospheres and textures.

– Maïté Franchi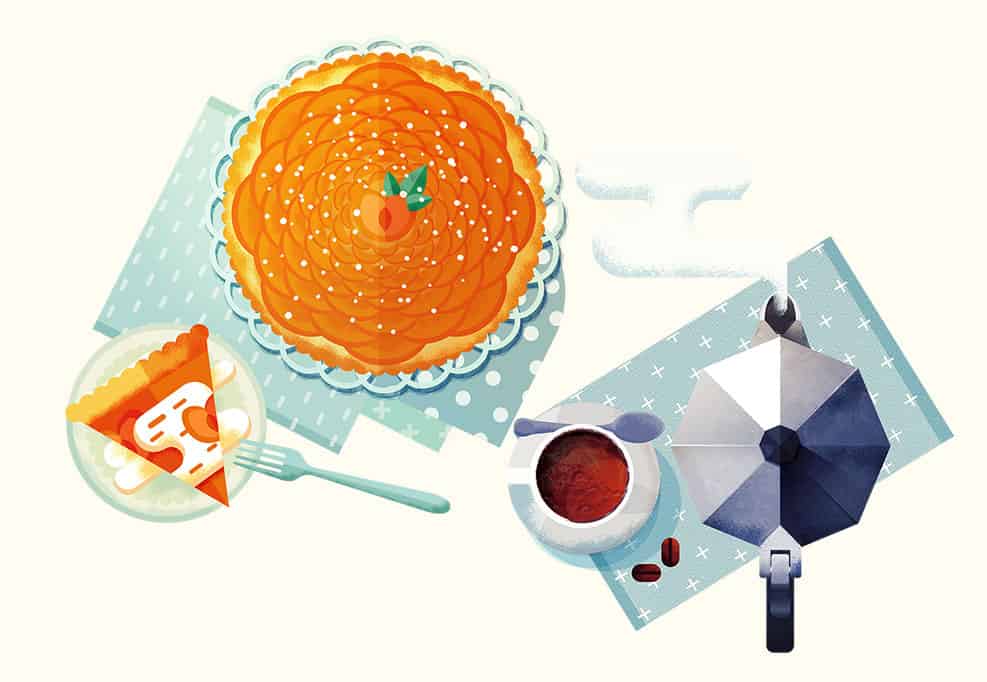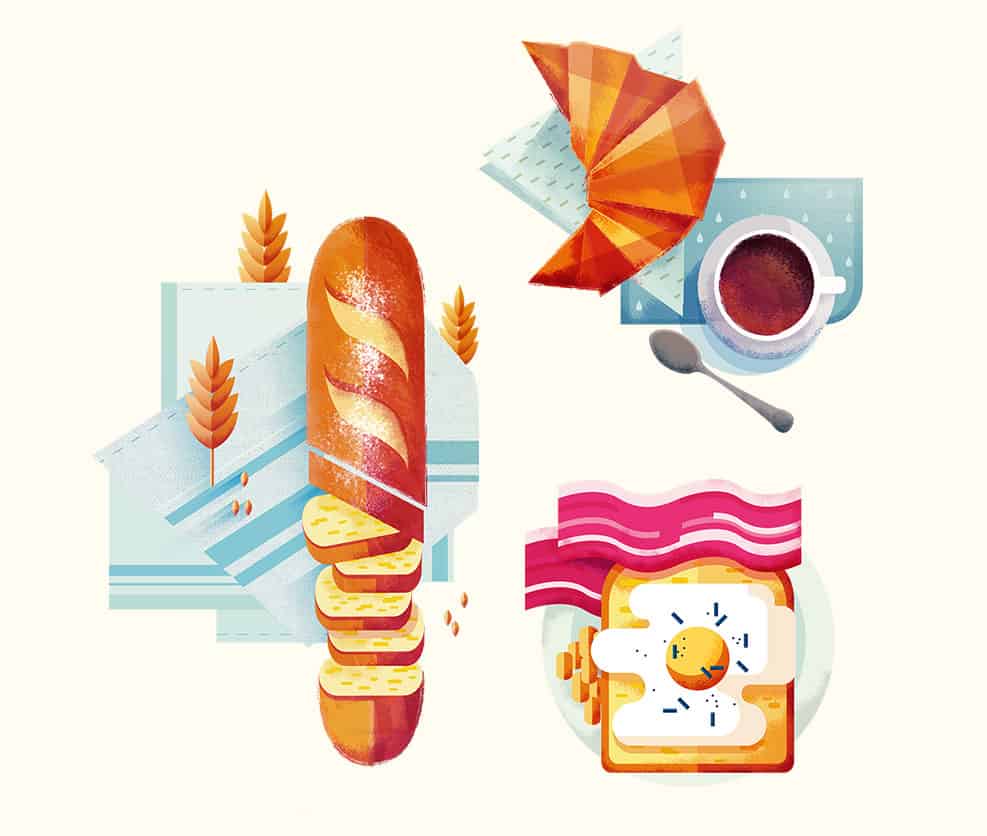 The brief was very clear, actually. as it was an inquiry from Sony, I respected the brief I received, and put it by images. They were very open minded and the brief was very clear, so it was great to work with them. I did why I like the most, and they were happy with it. I didn't had to do lots of revisions, delay was short, they were clear on what they wanted, they validated the sketches so, it was pretty fluid work.

– Maïté Franchi
About Maïté Franchi
Maïté Franchi is a French illustrator located in Lyon. He is currently represented by FolioArt. You can find more of his works on his Behance profile or website.