The Forest
The Forest is a children's picture book about a lonely man who adopted a seedling tree and ended up accidentally planting a forest. This is my personal project inspired by Margaret Mahy's The good wizard of forest.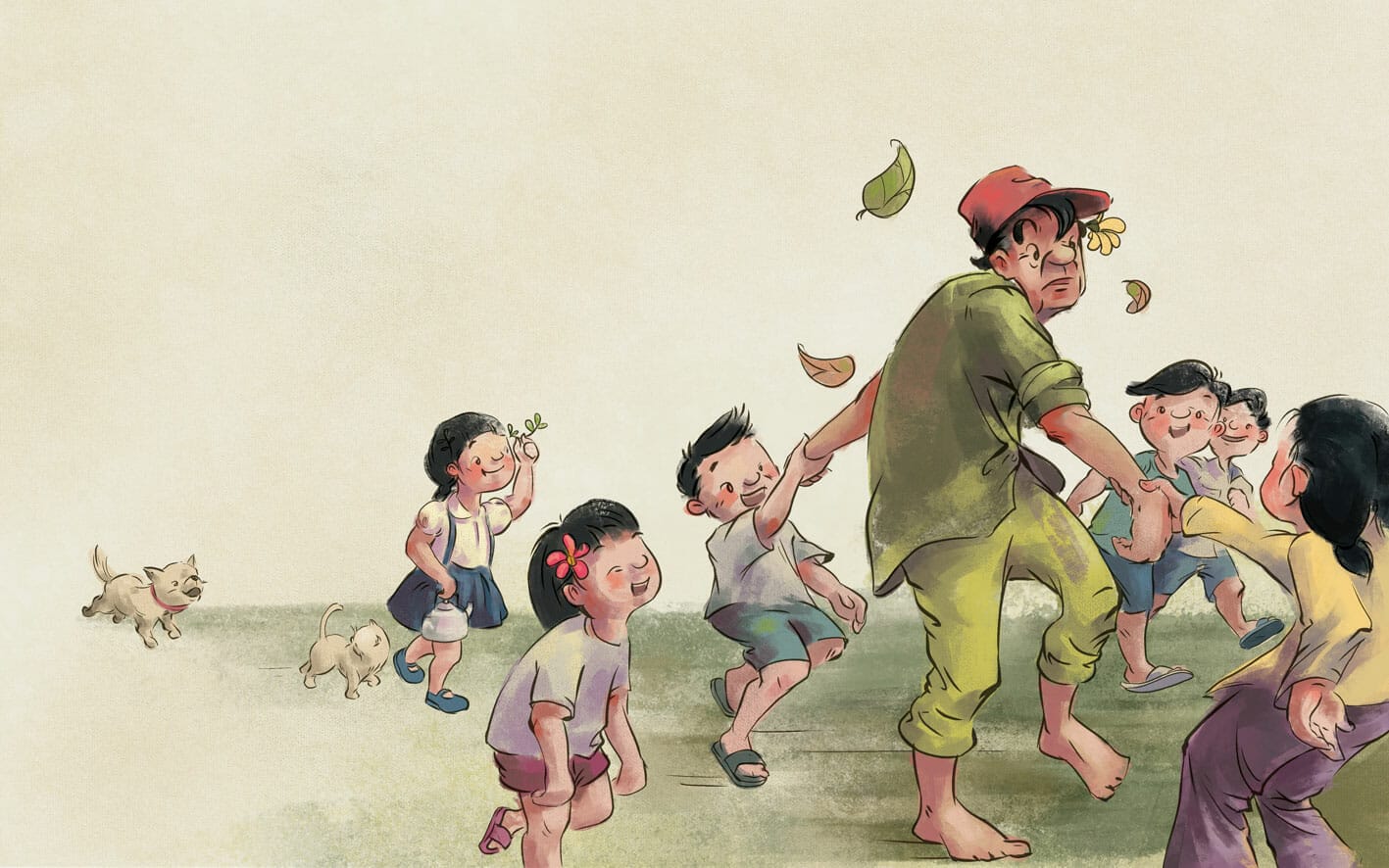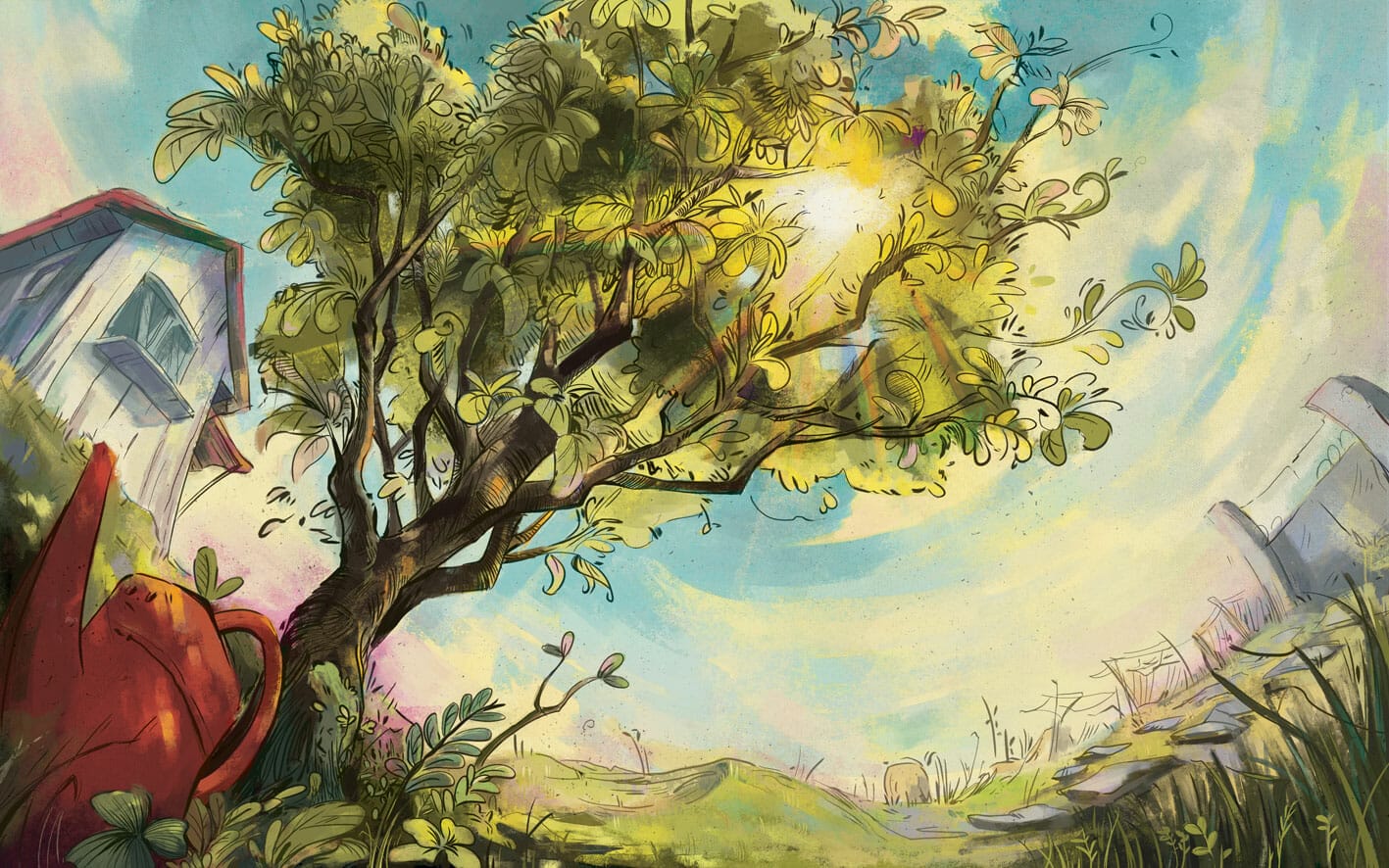 The good wizard of forest is a story I greatly enjoy. I love drawing nature, as you can probably see through my work. For this project I also wanted to add my own touch and cultural background to the original story.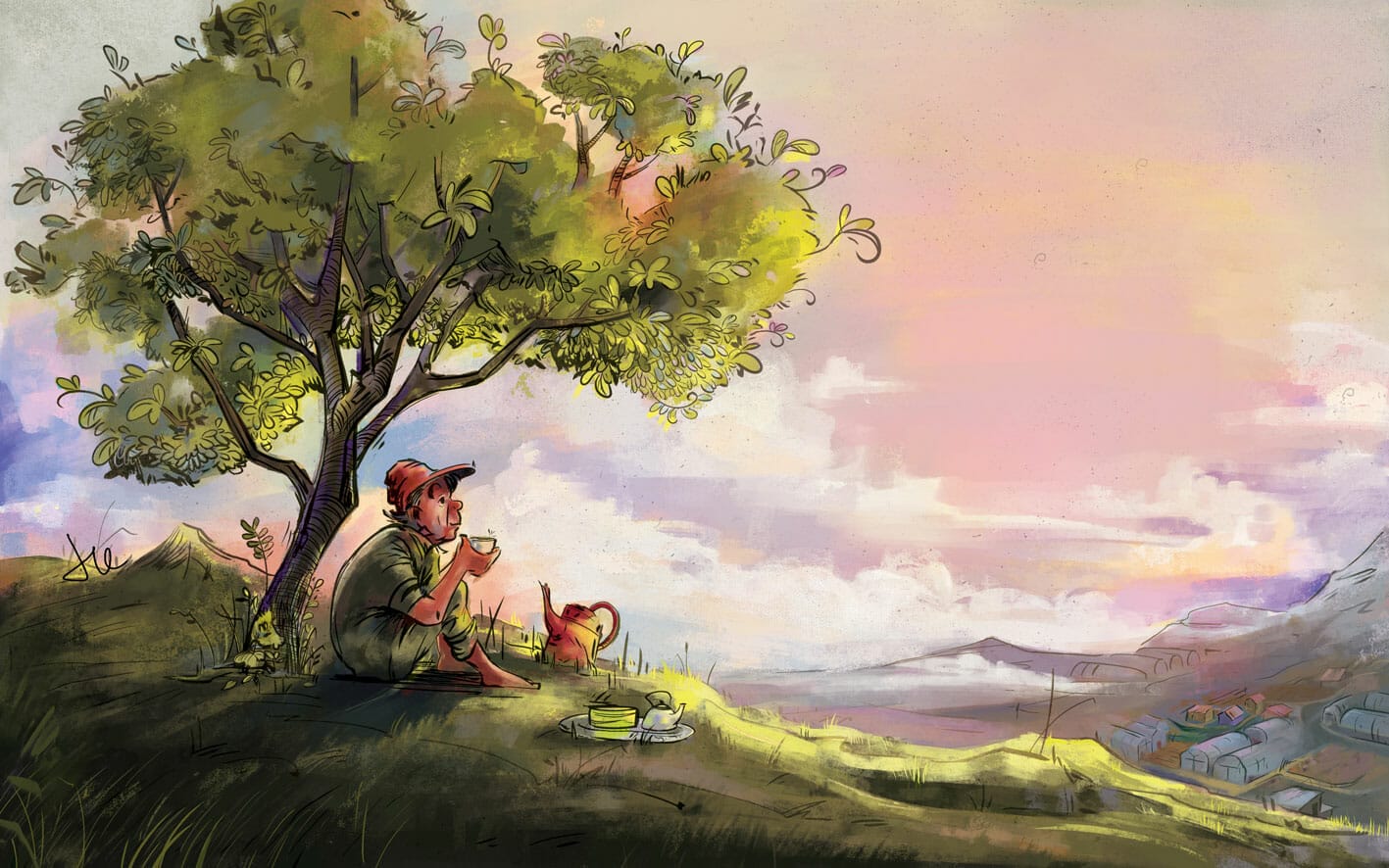 The book was mostly done in Photoshop. But I had always preferred pencil sketches as they bring out the tenderness within a drawing.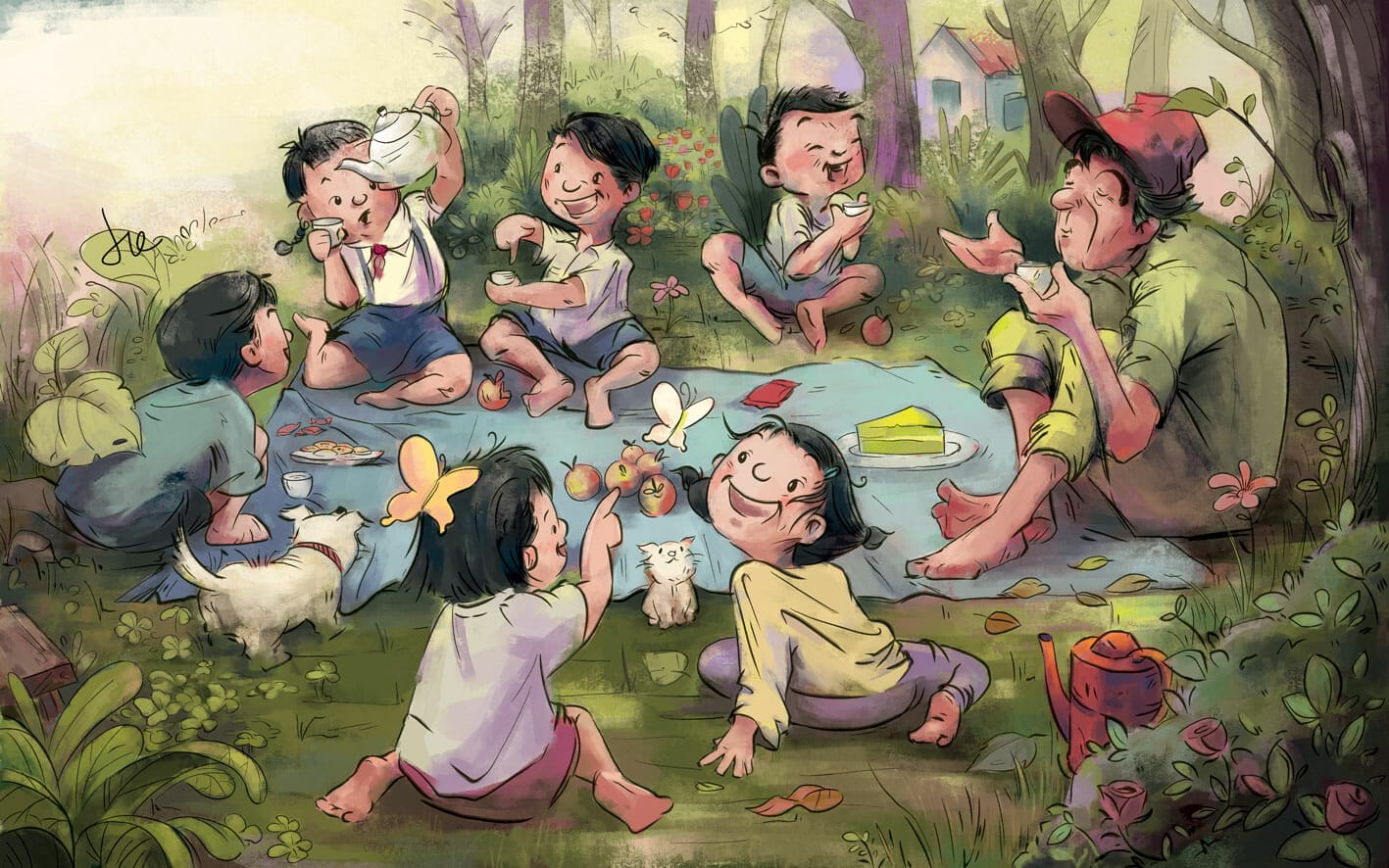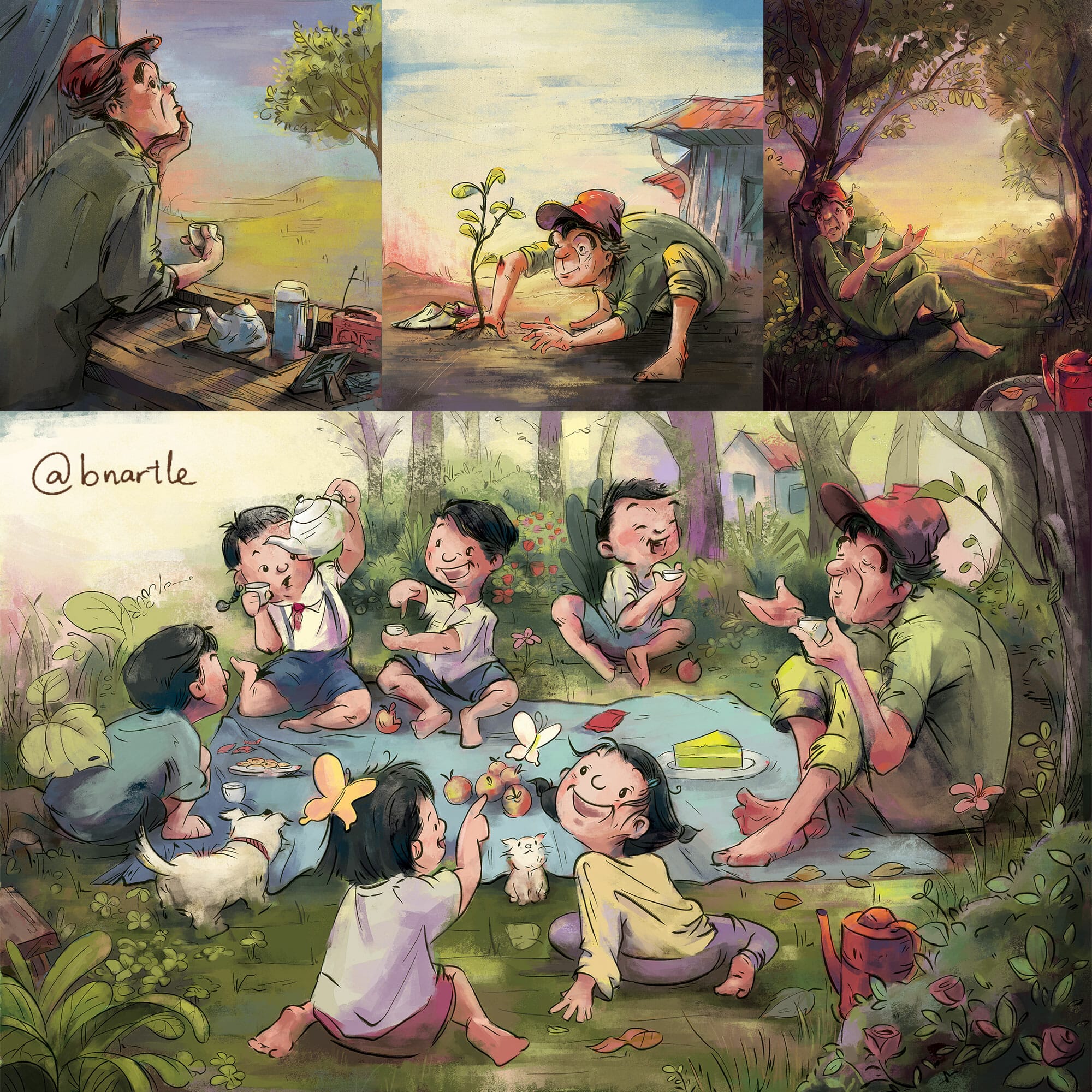 The book was well received and featured on Behance in Illustration and Photoshop. I was in the stage of trying to develop my own style and this one project help me to discover more about what I can do with evoking emotions in storytelling.