TSUTSMAN APARTMENTS
The apartment overlooking the Dnieper is located on the Eastern bank of the river in Kyiv, it was designed for a family with two kids. The main purpose was to make it a bright and cozy living space – as functional as possible. It was important that the design has separate zones: an open concept living room, a master bedroom, a nursery for two sons, and two separate bathrooms.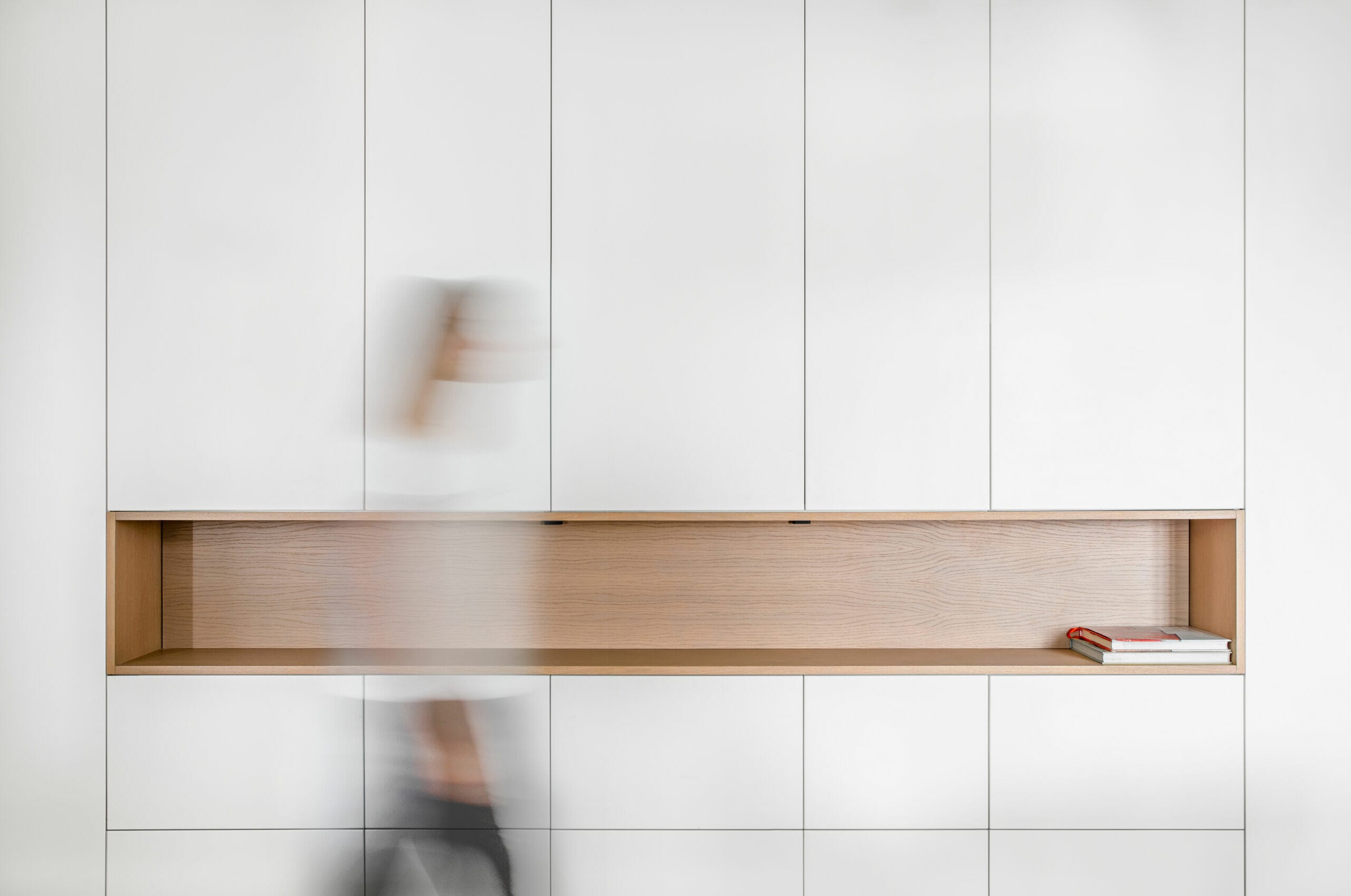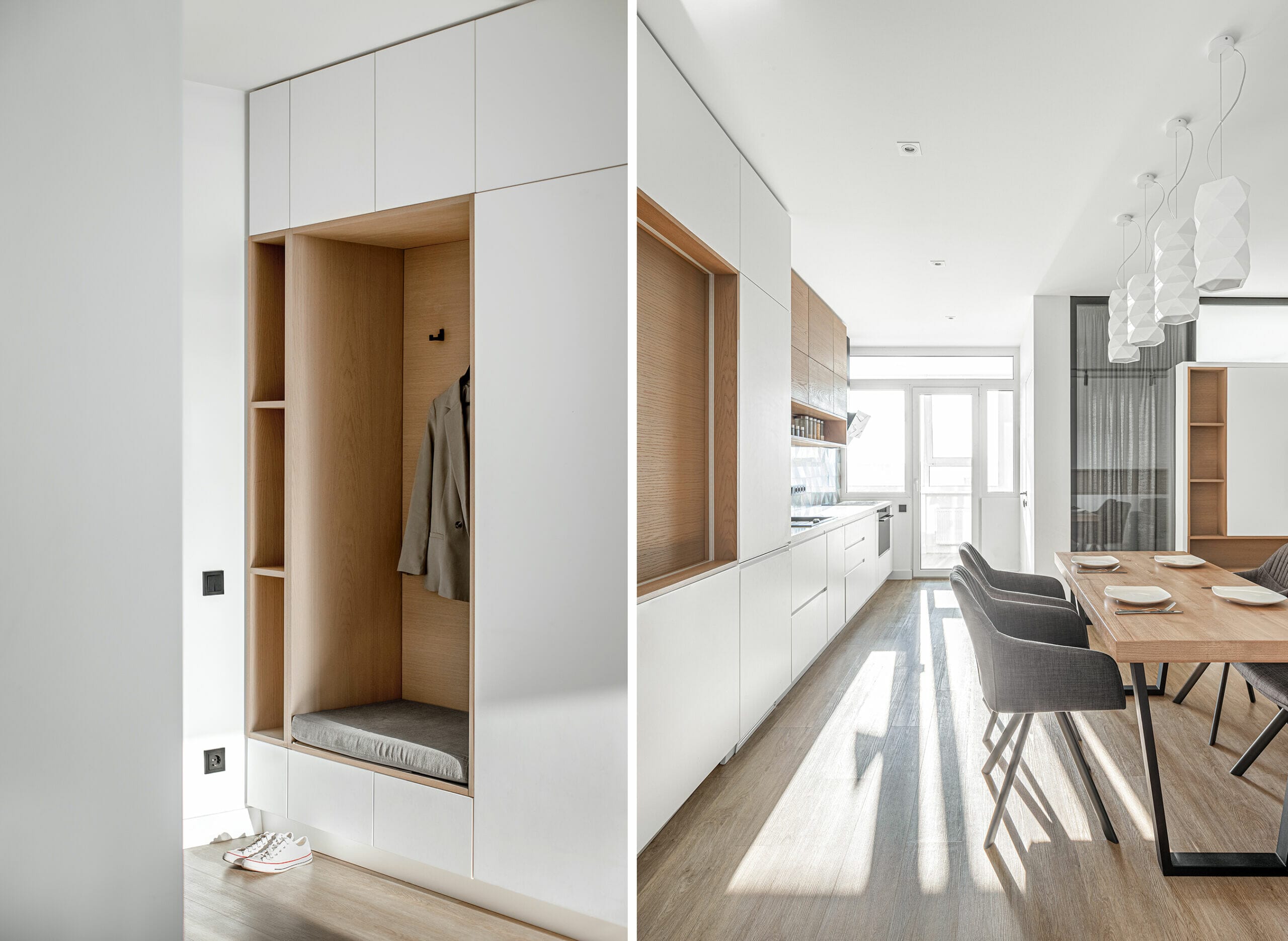 The main wish of the owners was to adapt housing for a family with children. The customers wanted the apartment to be bright, cozy and at the same time functional. That is a fairly small space for so many people, so we prioritized the functional completeness of all areas. Thus, built-in wardrobes and storage niches were projected along the walls. To keep the space from getting overloaded with a lot of furniture, we decided to use the white color as the basis, then dilute it with warm wood inserts and add a few color spots – a green sofa, and colored backsplash and bathroom tiles.
One of the features of the apartment is a hanging wardrobe in a glass partition that separates the bedroom area from the living room. This design is based on a metal frame, on the side of the studio on which there is a TV, and on the side of the bedroom - a small storage closet with a boudoir area.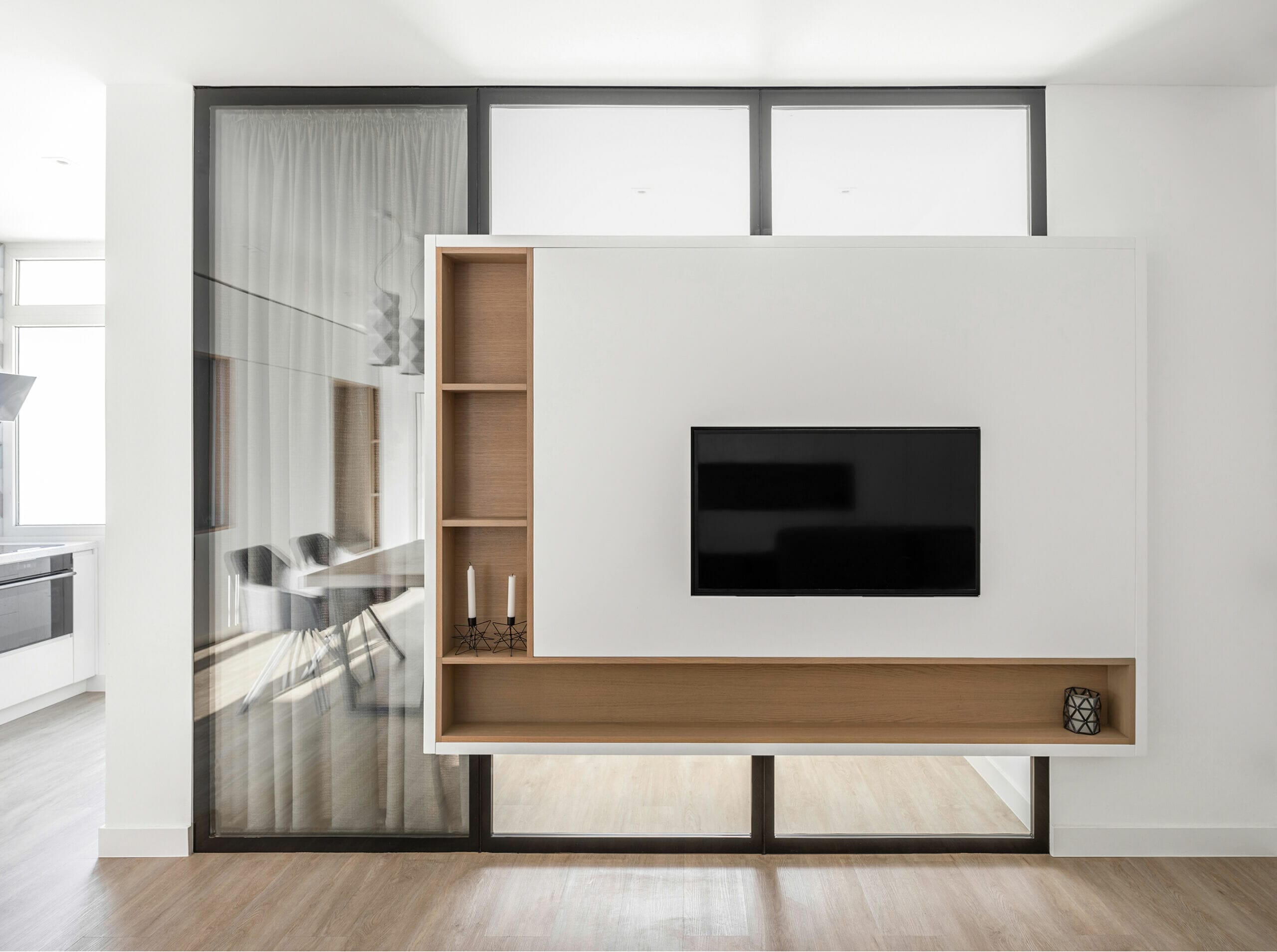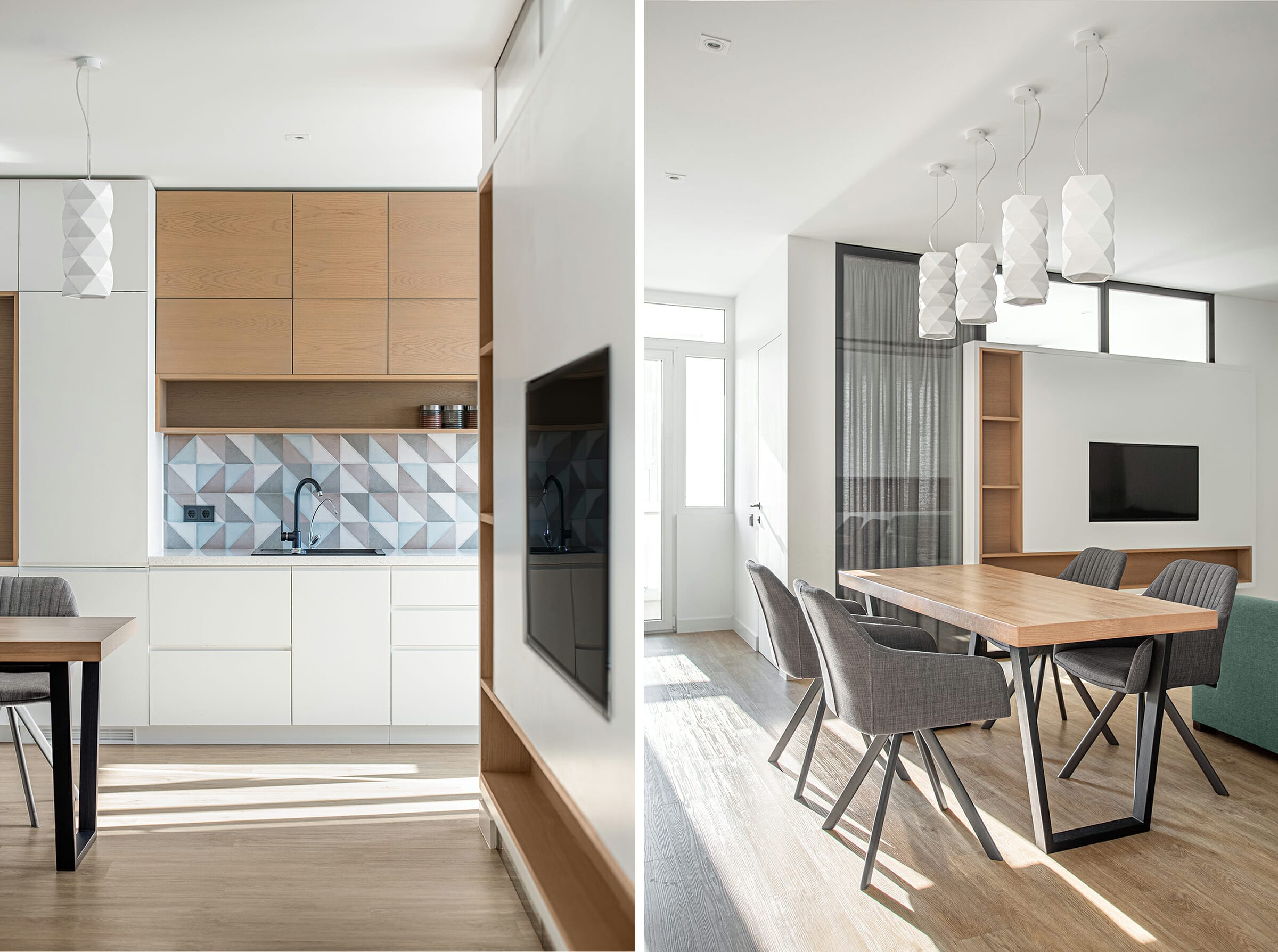 During the development of the project, we used ArchiCAD drawing program and Sketchup for 3D modeling.
First, we developed the planning solutions for the apartment in the Archicade program, after that we moved on to 3D modeling and design, which were developed in Sketchup.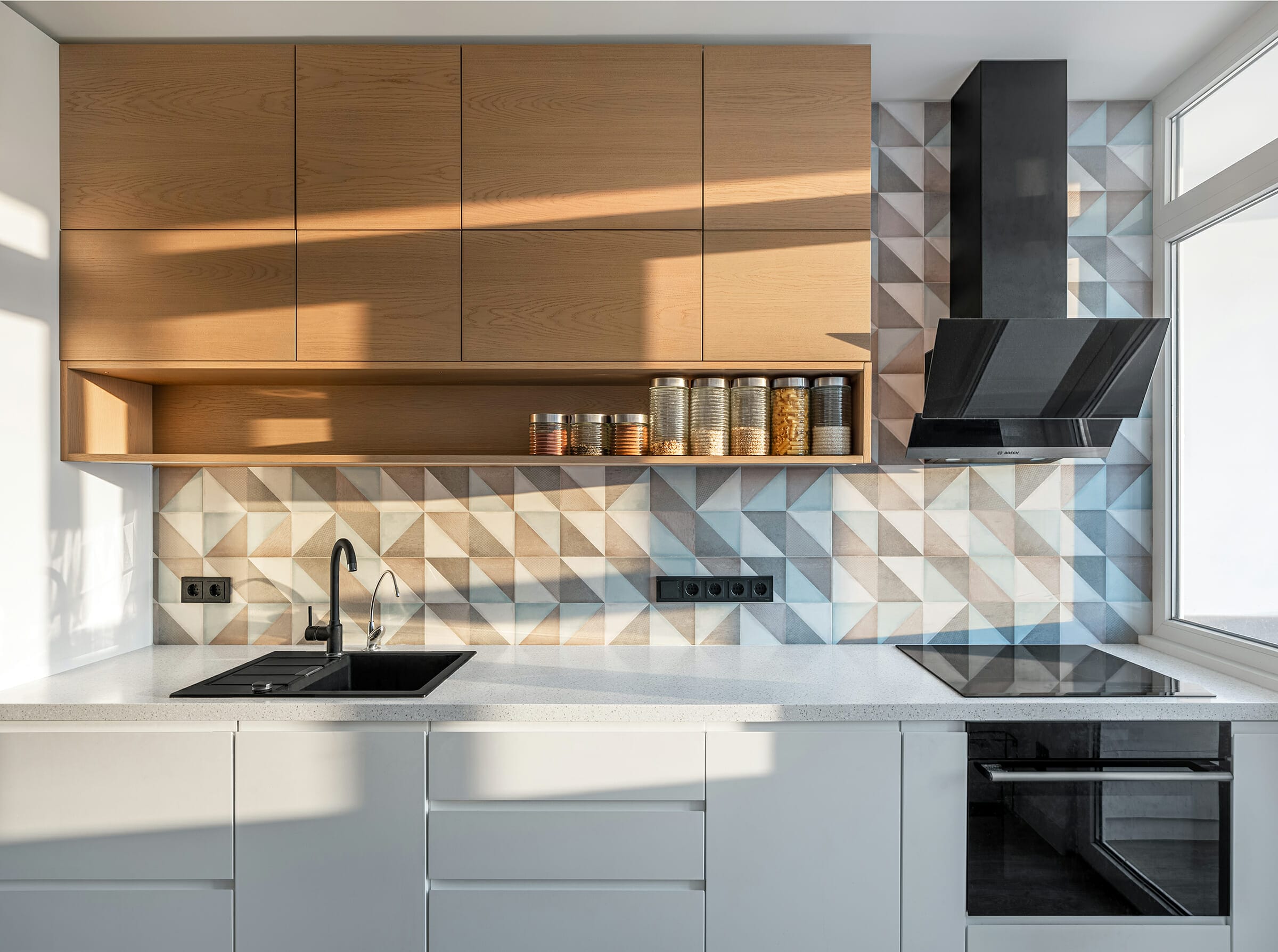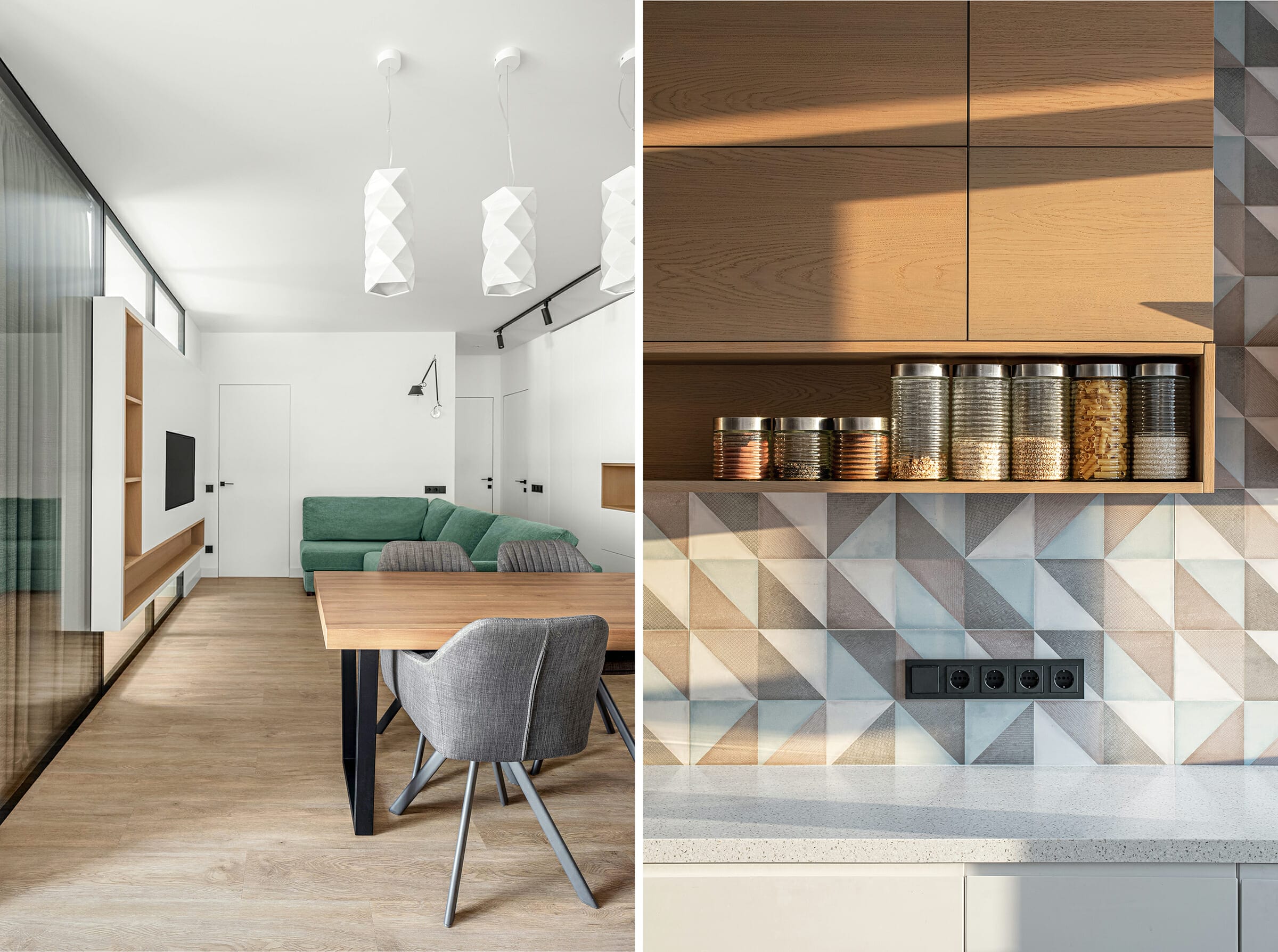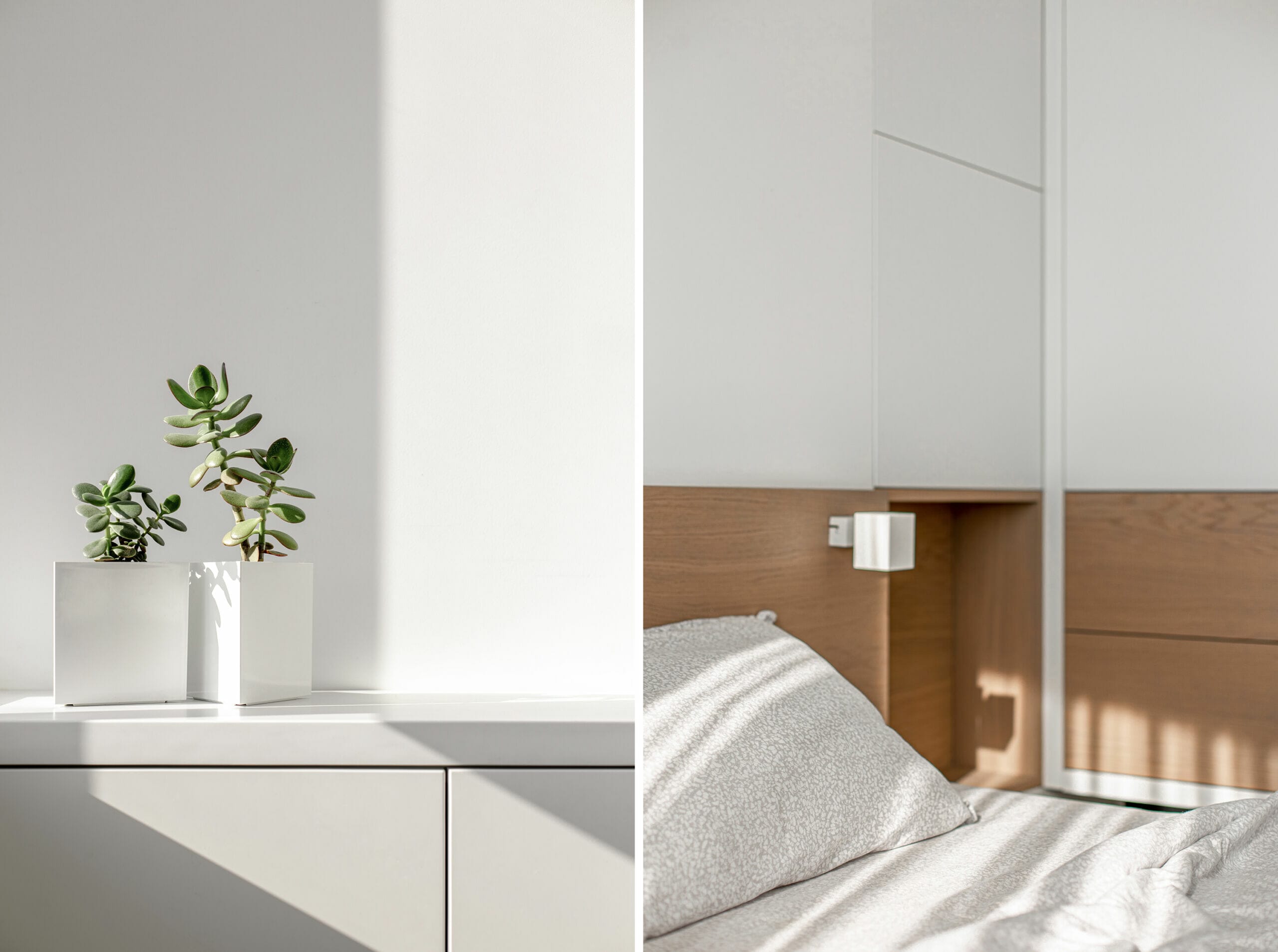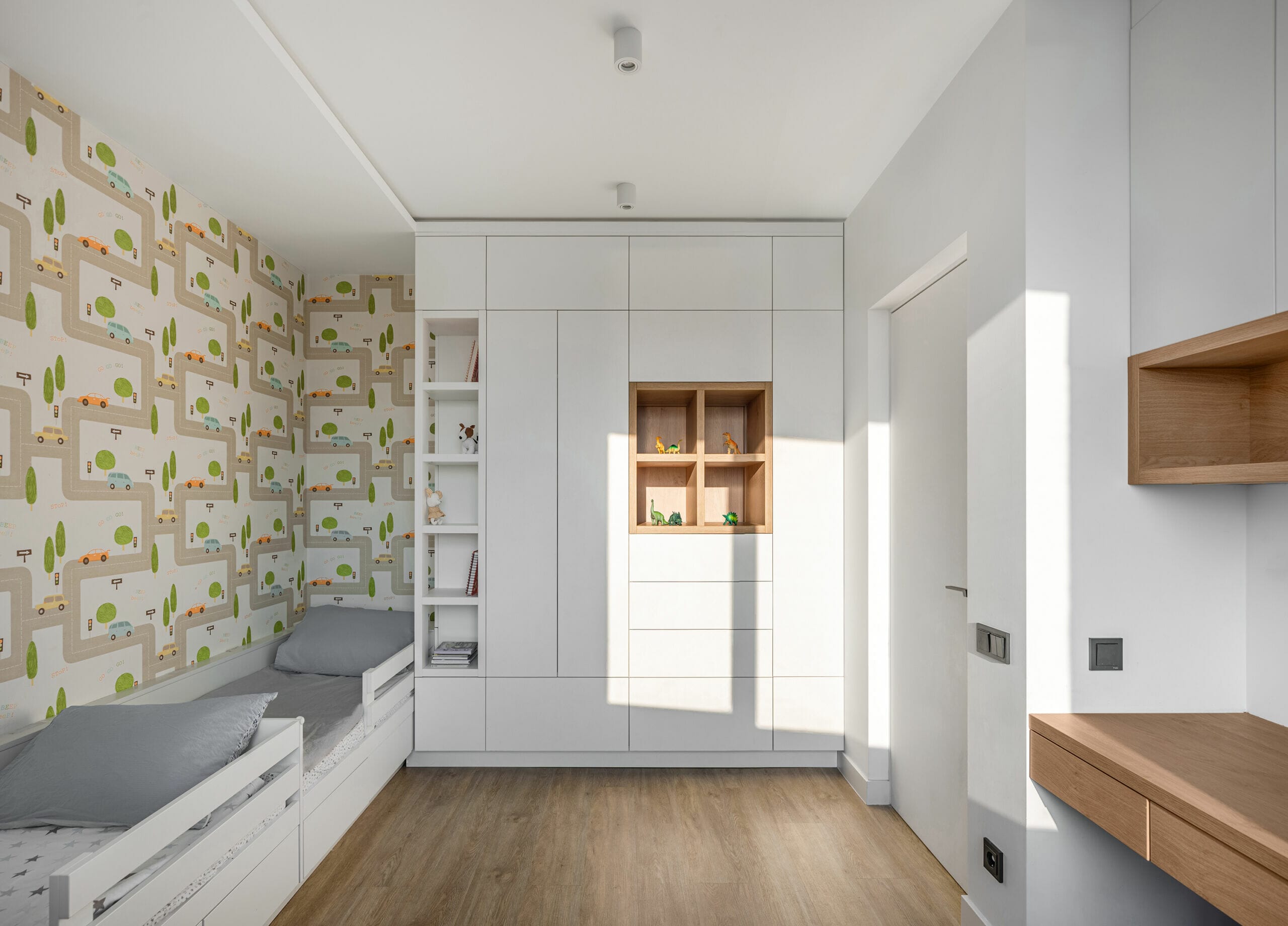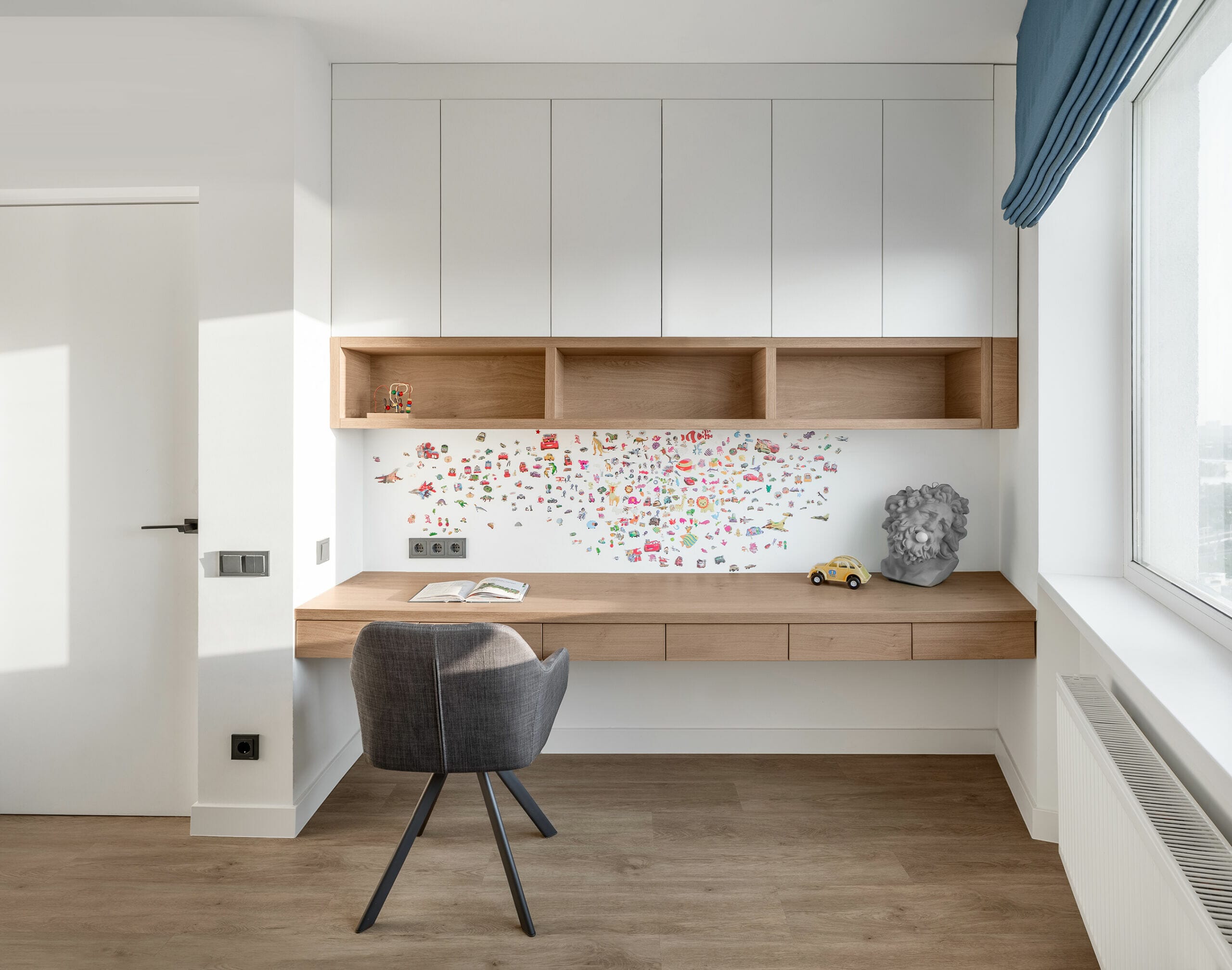 The clients were very satisfied with the renovation. The project was published in a Ukrainian online magazine, where it also received a lot of positive feedback.
On this project, I was once again convinced that functionality, especially when it is a small area, is the most important thing when designing apartments.