Valle del Sol
Valle del sol is a residential project with 4 bedrooms, living room, kitchen, family room, laundry room, utility room, TV room, pool and terrace.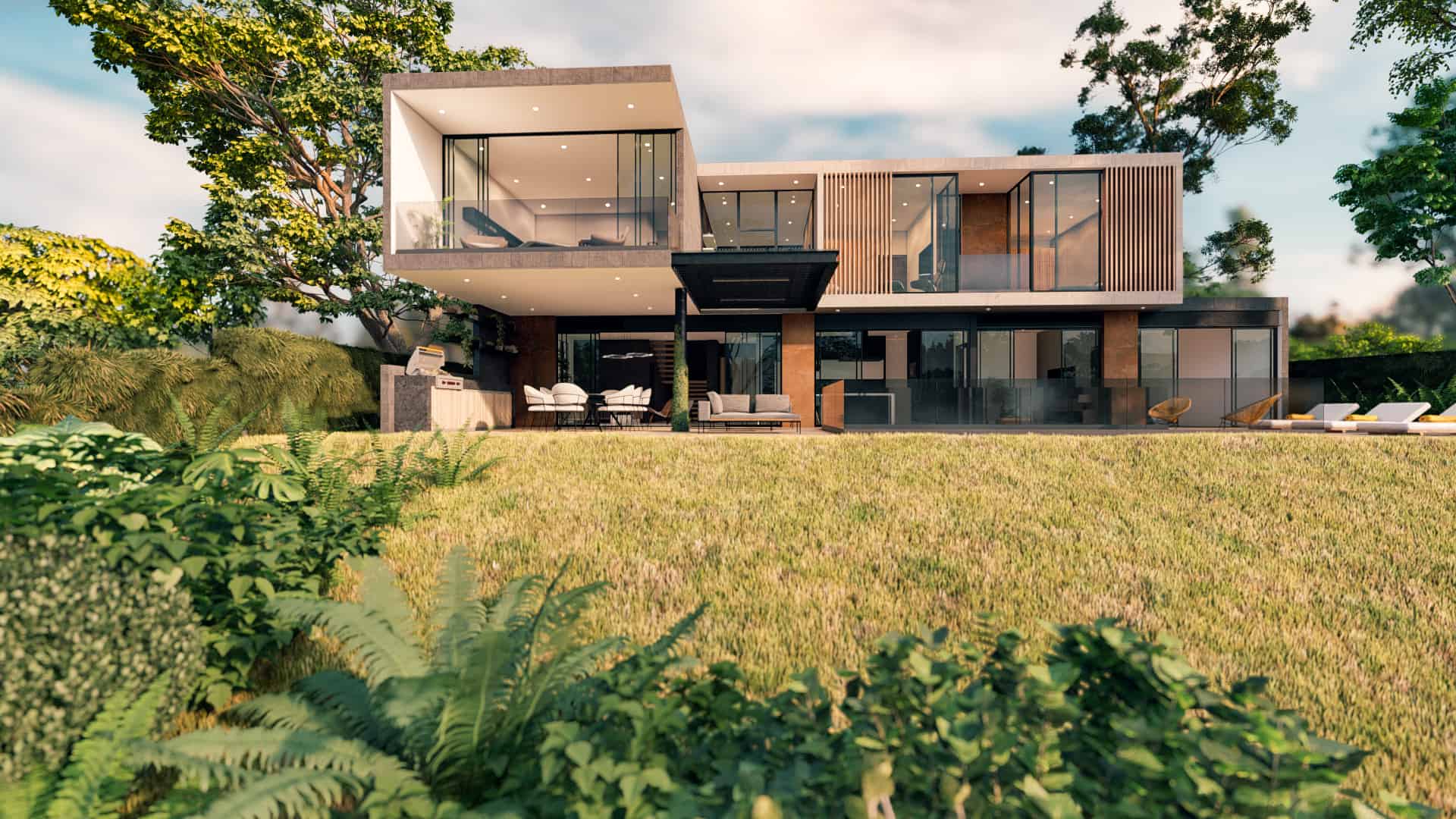 The project is inspired by a modern architecture that arises from the use of concrete in combination with wood and large-format porcelain veneers.
Sketchup.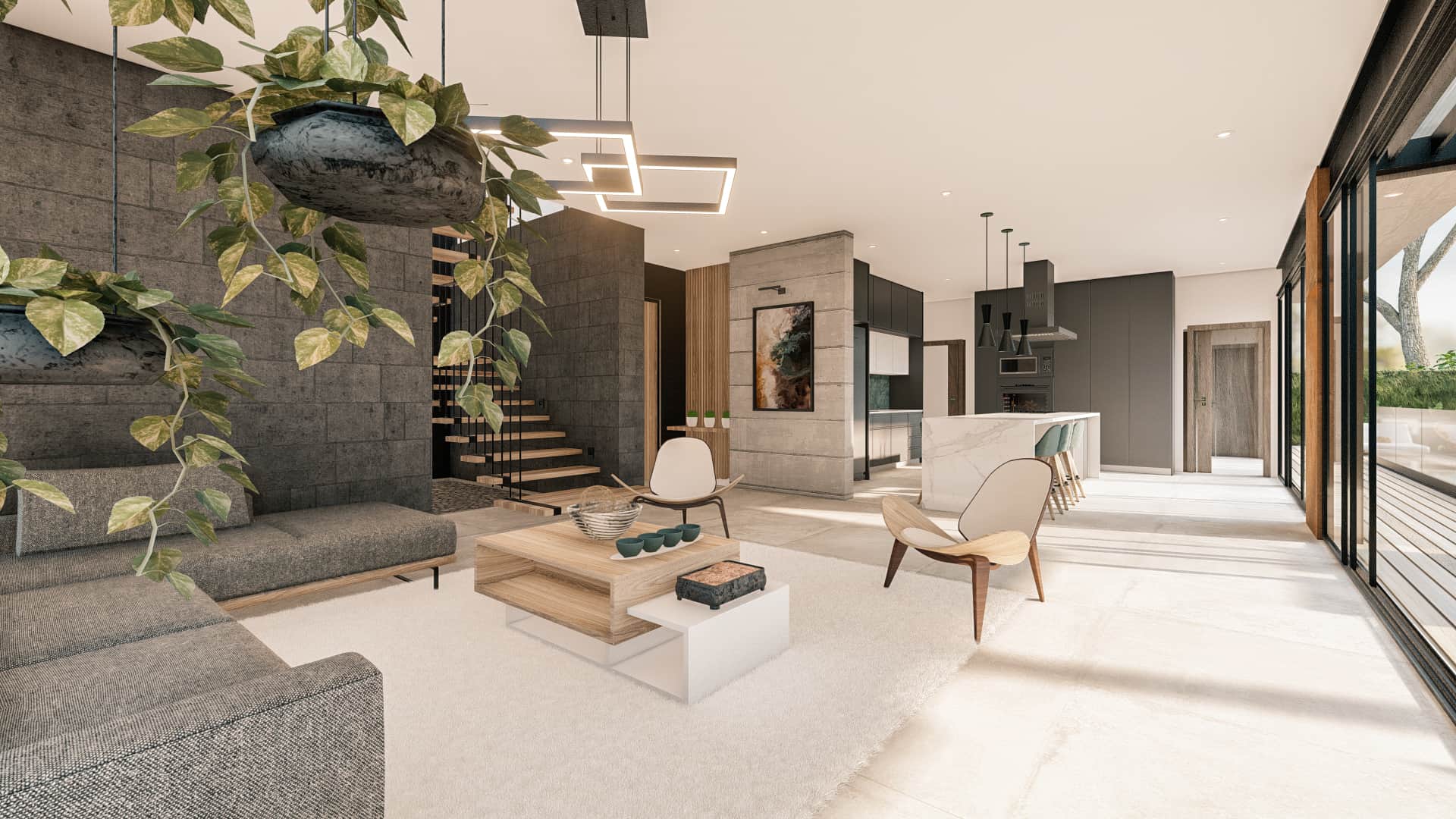 The client was very happy with the result.