Veranda Kare is an additional area of the restaurant KARE, the need for which arose in the fall of 2014 with the aim of increasing a number of seats for the clients of the restaurant. It is located in Krasnogeroyskaya 14, Izhevsk, Russia and was designed by architect Marat Mazur for his client RoundTableGroup.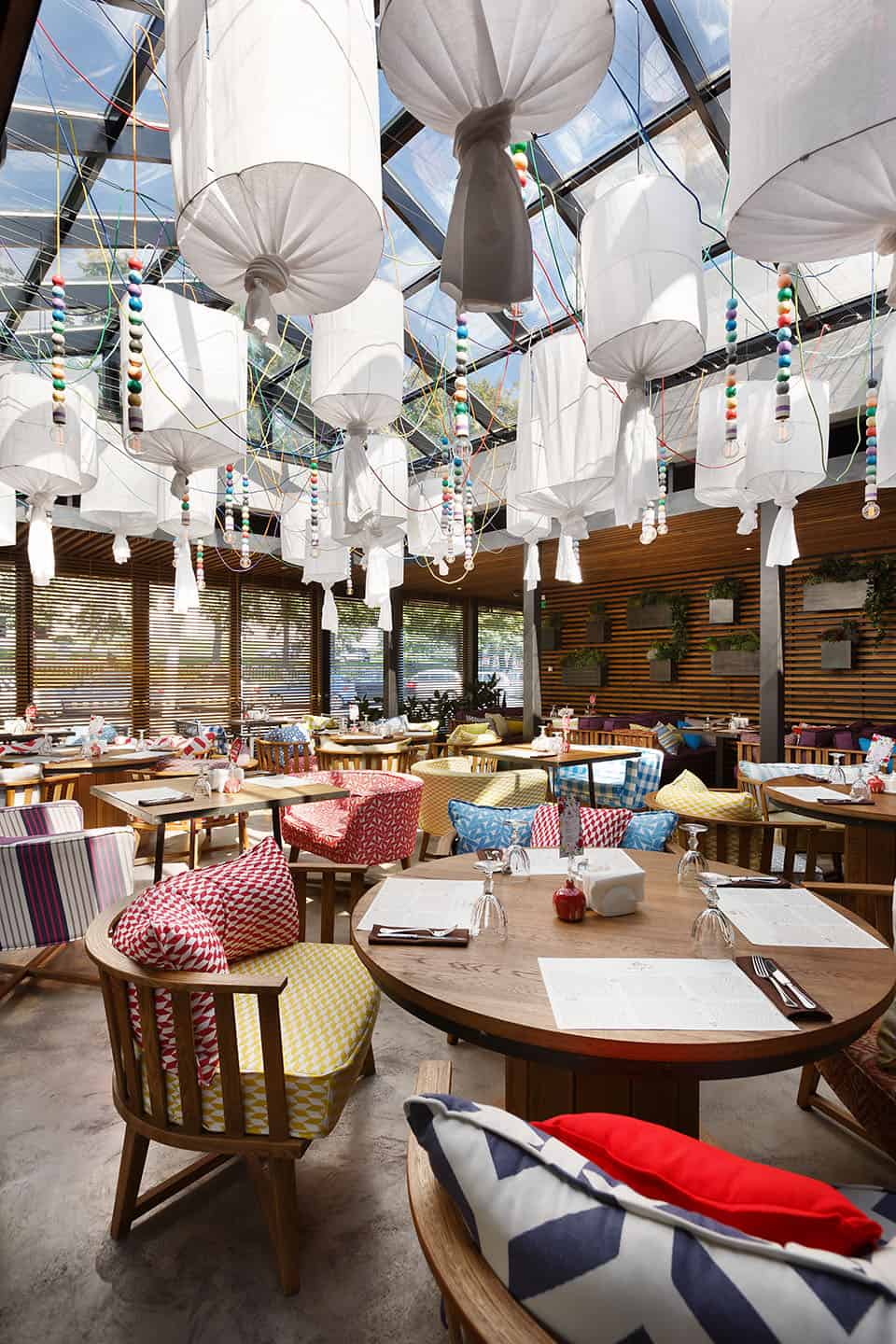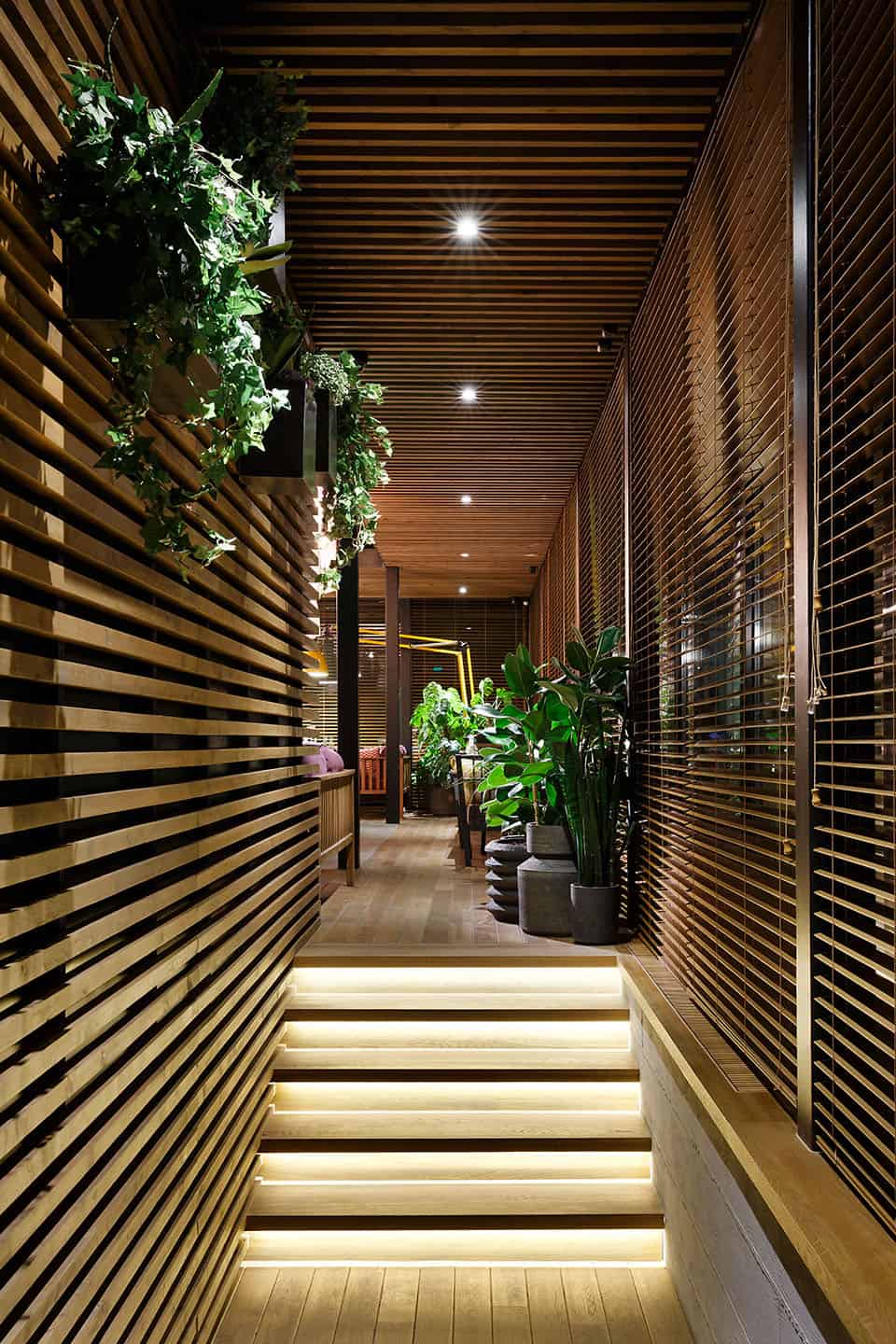 The size of the existing building was not enough to make their plans true, so by the summer of 2015 on the land adjacent to the existing restaurant building they had added an additional site according to my construction plan.
-Marat Mazur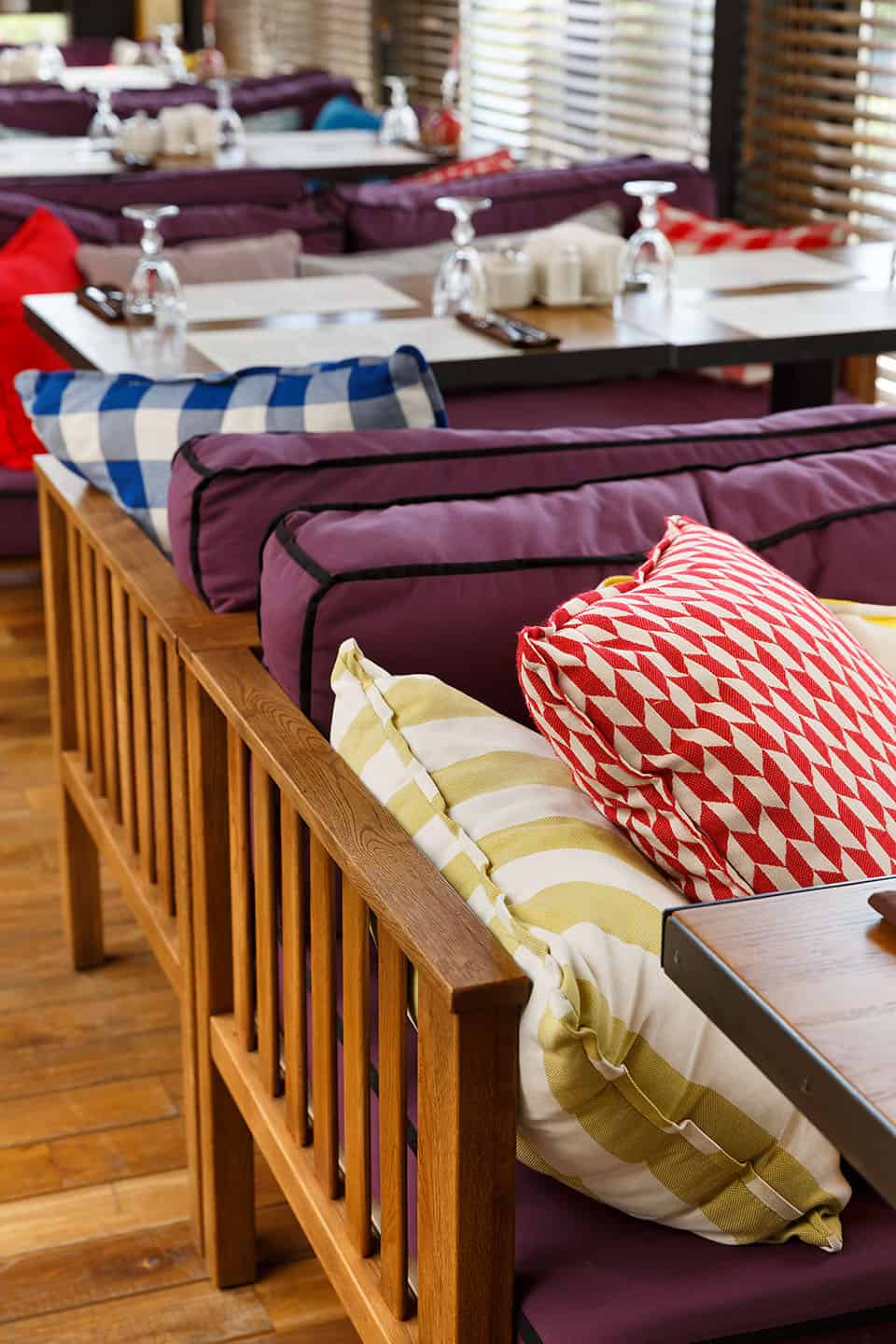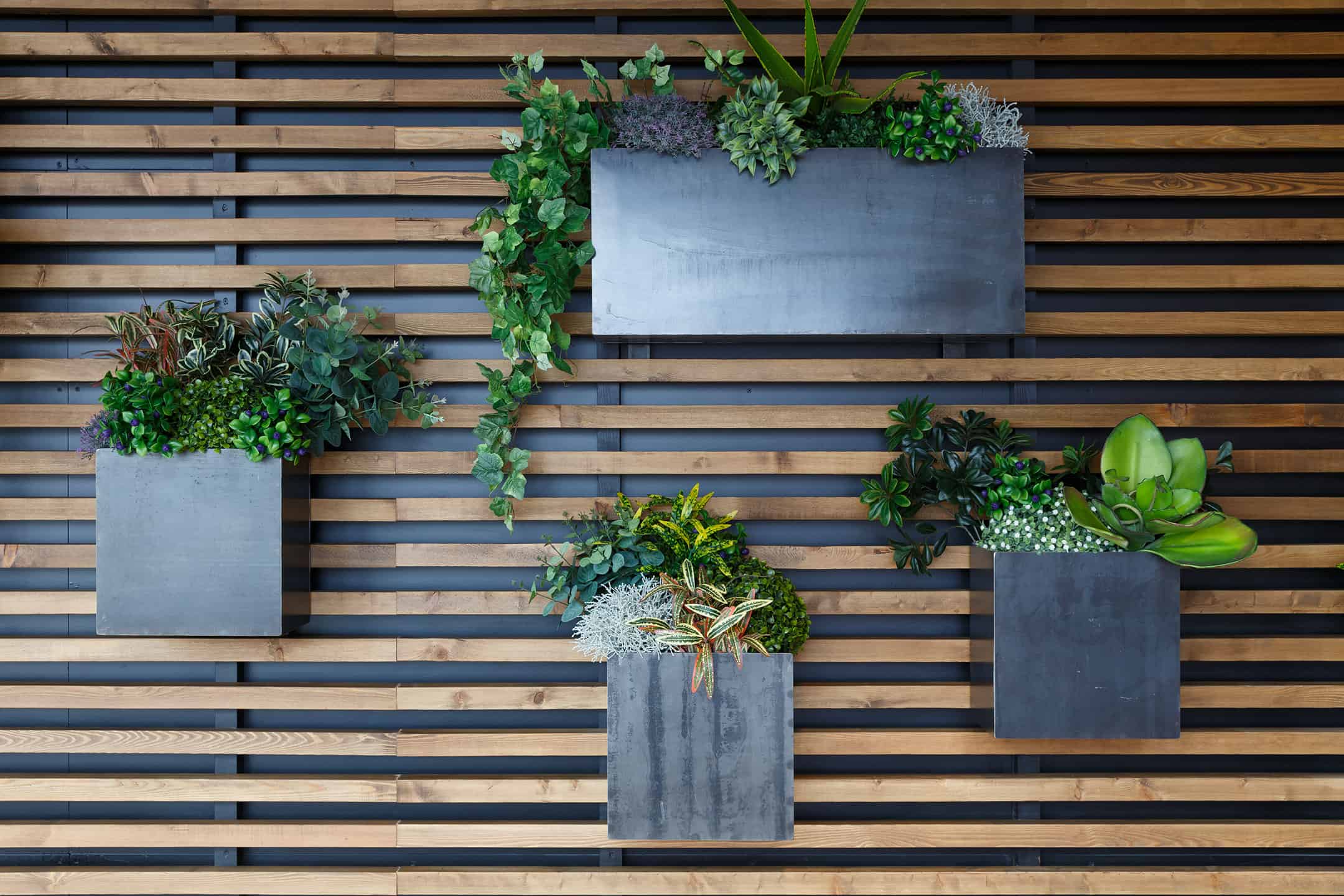 This time I as an architect was not constrained by the existing walls. The most interesting solution for an additional room of the restaurant was found by construction of an annexe in the form of a winter porch where windows meet floor and ceiling and a glass roof creates an atrium.
-Marat Mazur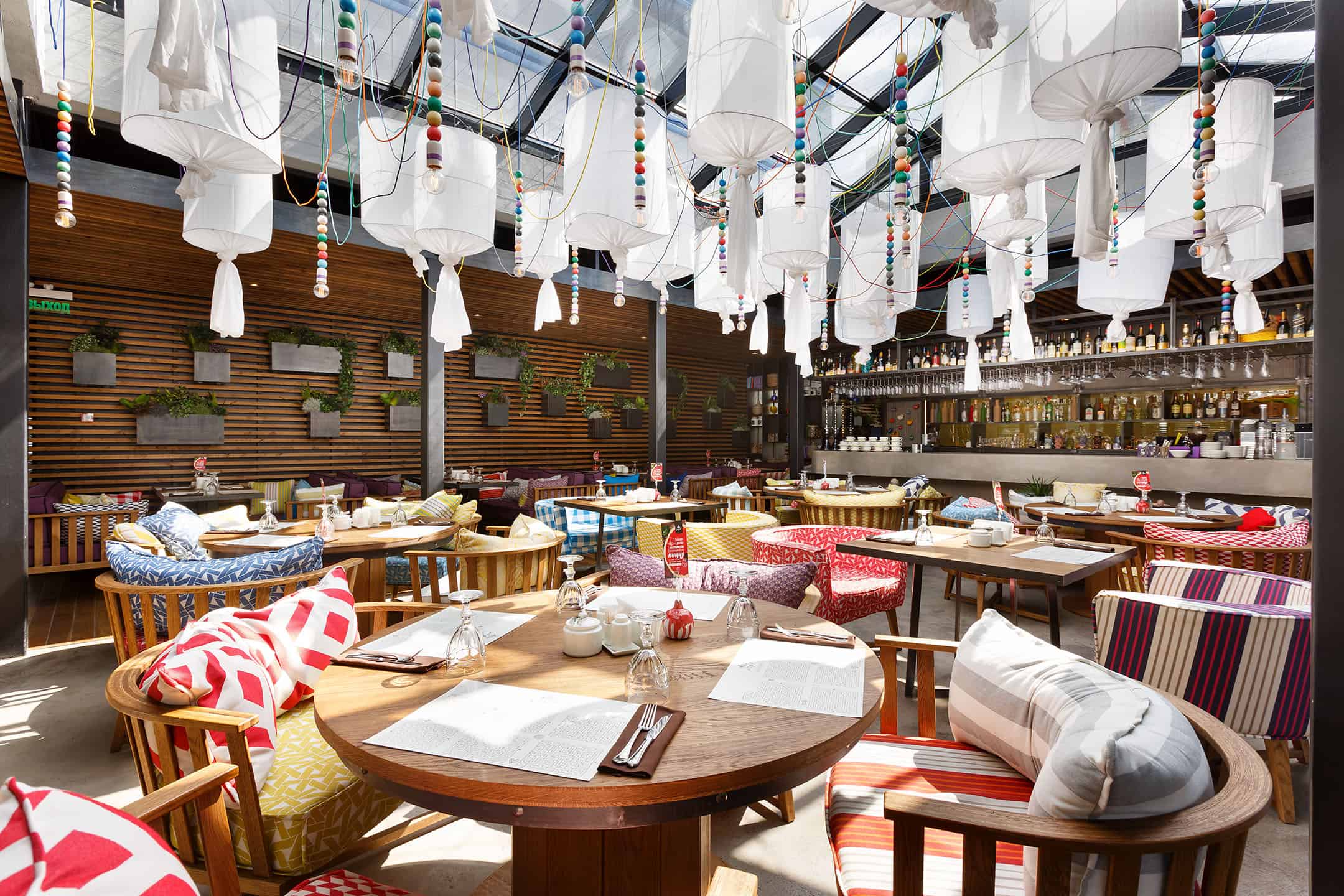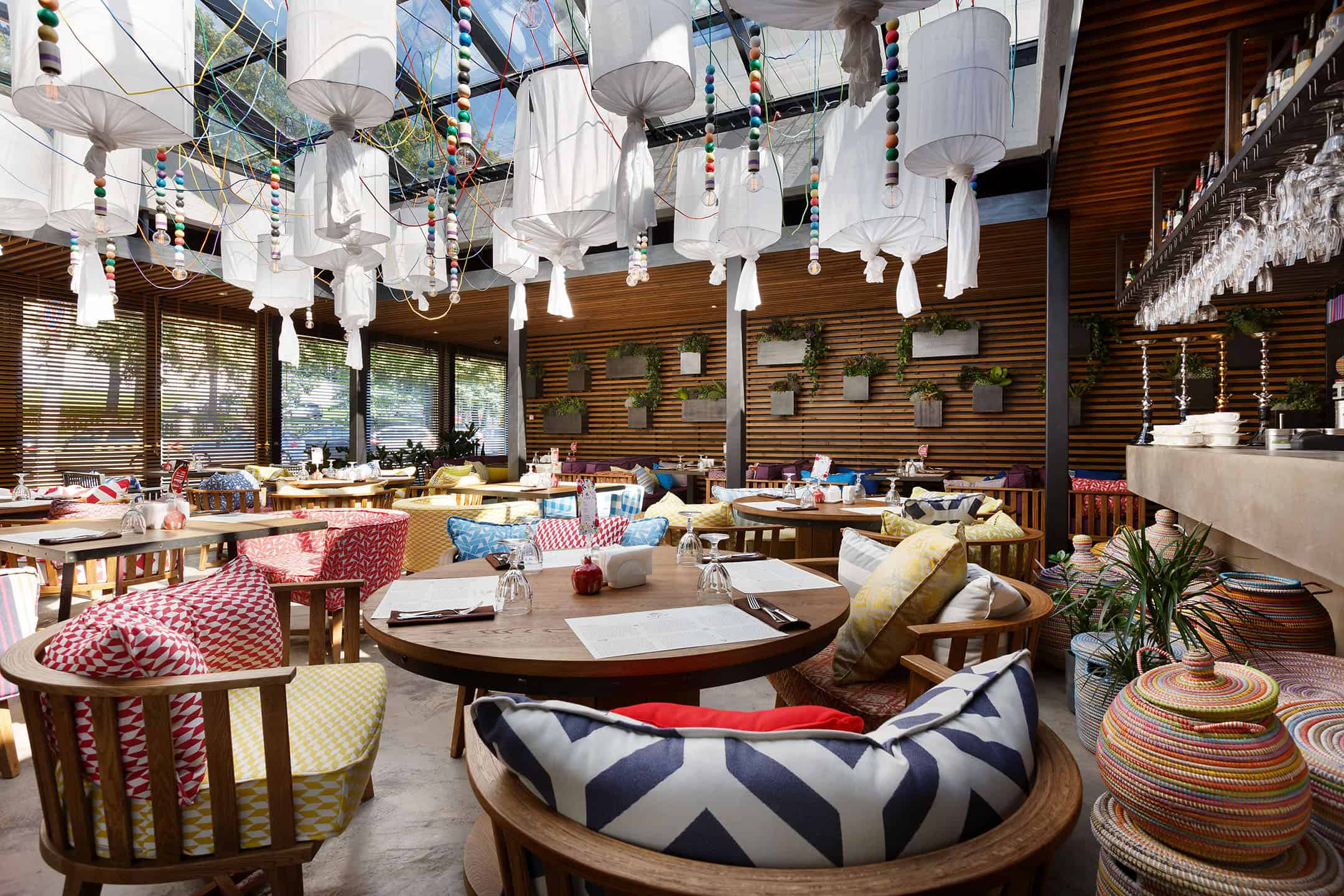 The hope was that the life of the restaurant will become more "transparent" to passers-by and attract more new visitors as in winter, when in Izhevsk light hours are so few, and in summer, when the terrace will be transformed into an open summer terrace with sliding window systems.
-Marat Mazur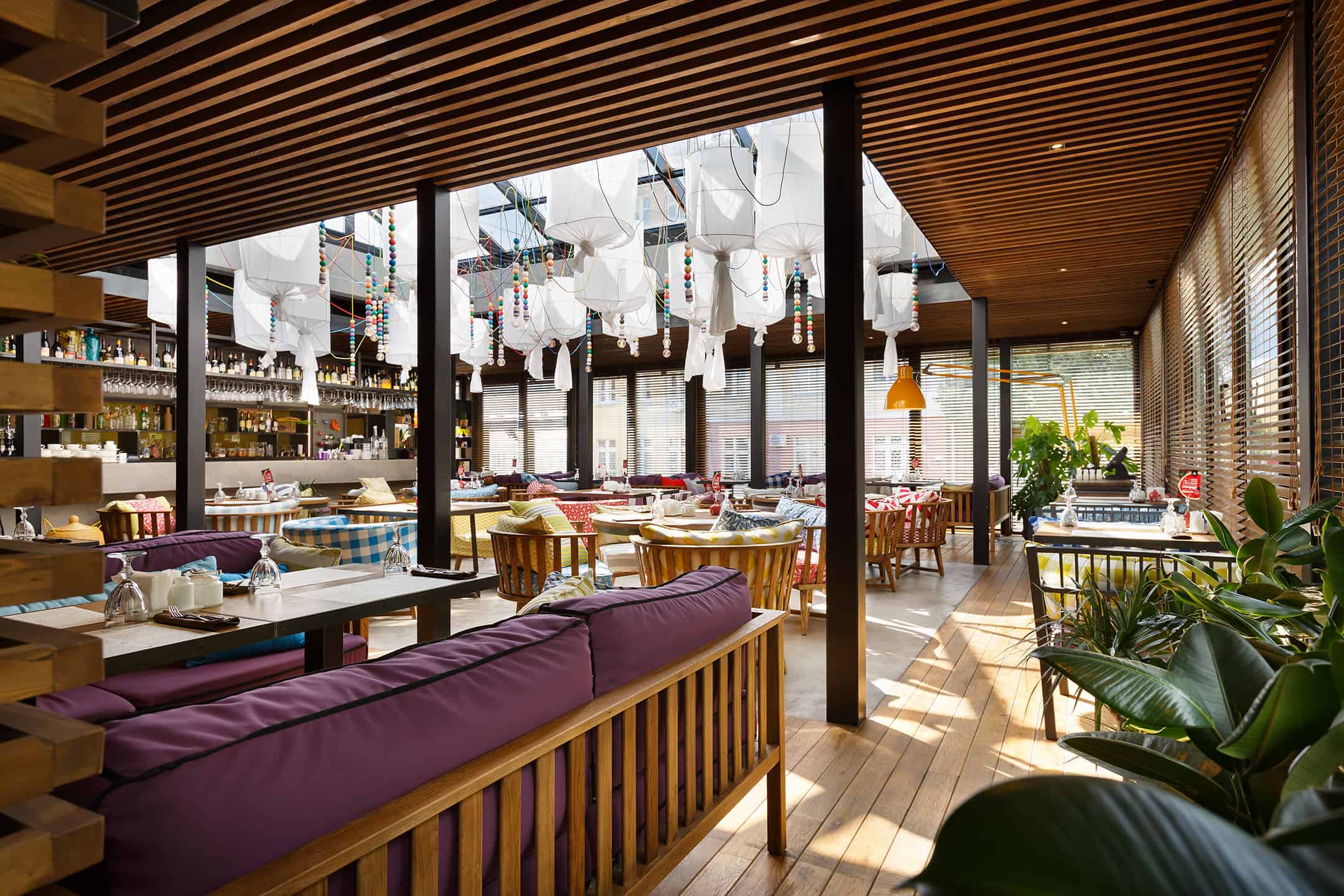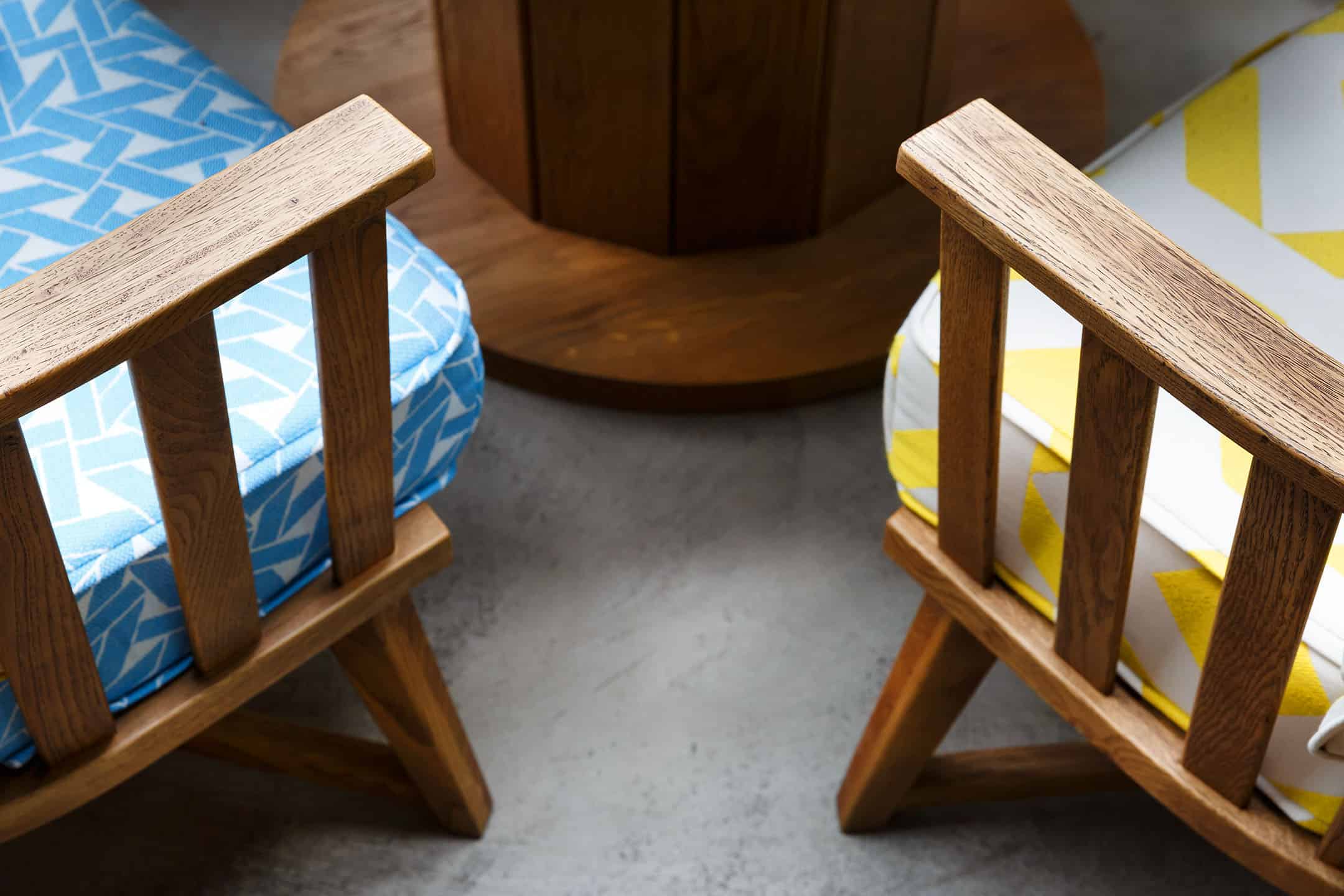 Everything presents a summer mood here: blue, green, purple and yellow colors in the furniture fabrics, bright plants on the walls and on the floor. The interior turned to be light and sunny. The whole porch has become a summer oasis in any season.
-Marat Mazur
The room is furnished with comfortable furniture made by my author's sketches in the best trends of modern terrace furniture. The ceiling space under the open sky, fenced only by transparent glass ceiling, is decorated with "heaven lights" glowing with warm light like those balloons that couples run to the stars and wish upon. The beads of colorful balls give the interior an Oriental flavor and also function as lamps. On the floor – microcement and and narrow floor wood simulating a terraced floor. On the walls: the wood of larch in the form of rails and concrete formwork.
-Marat Mazur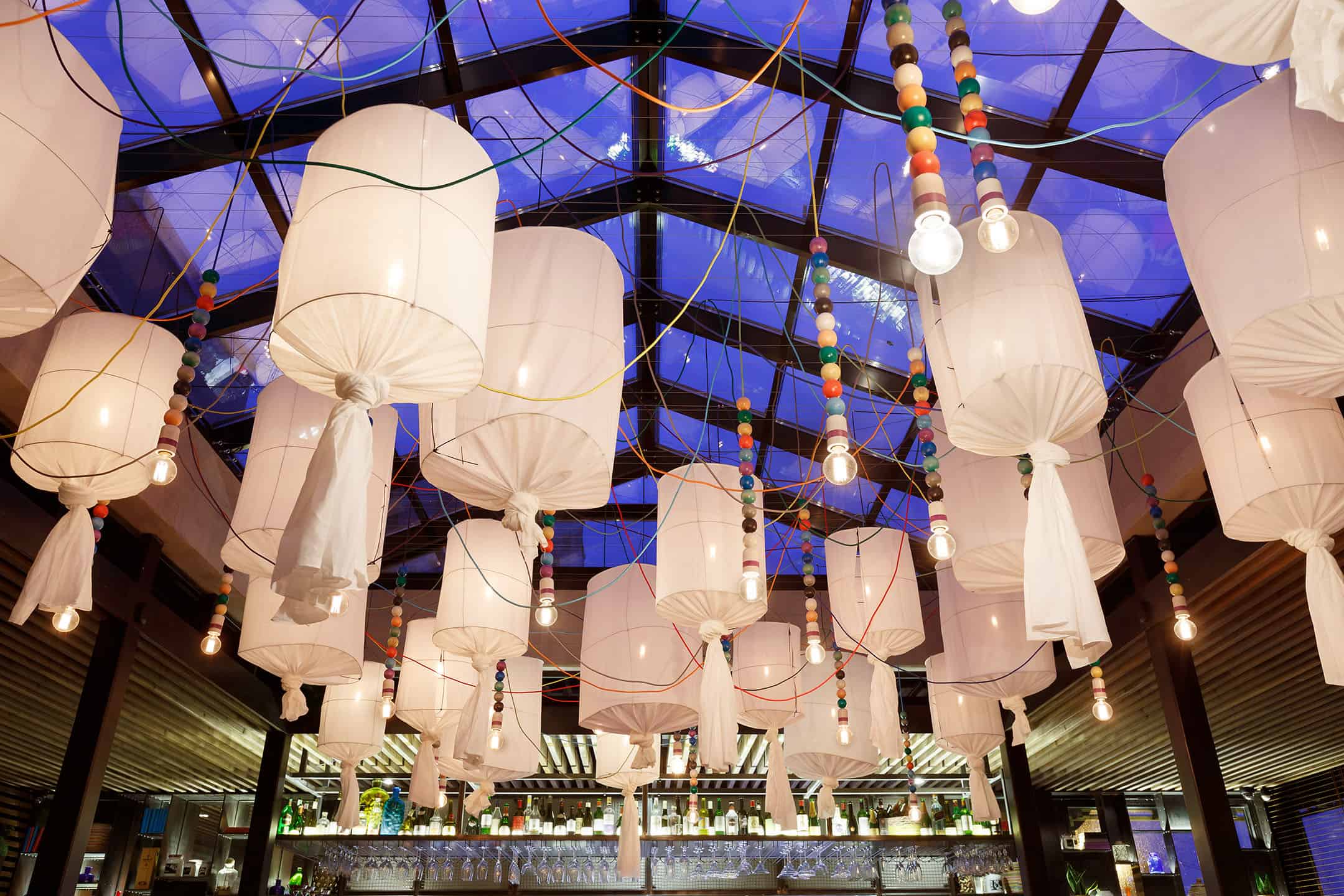 The Porch with additional restaurant kitchen was located on the additional area of 173 sq. meters.
-Marat Mazur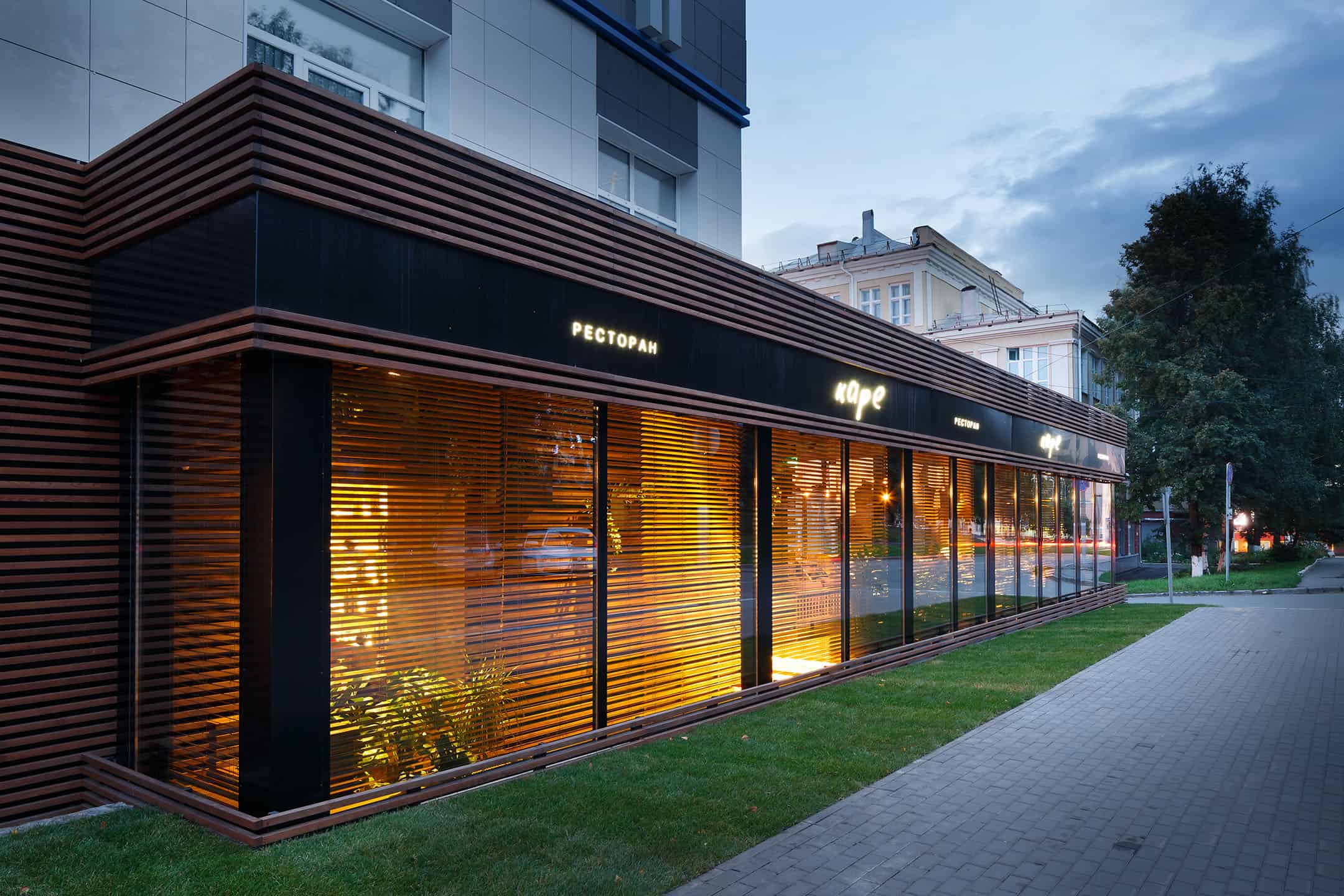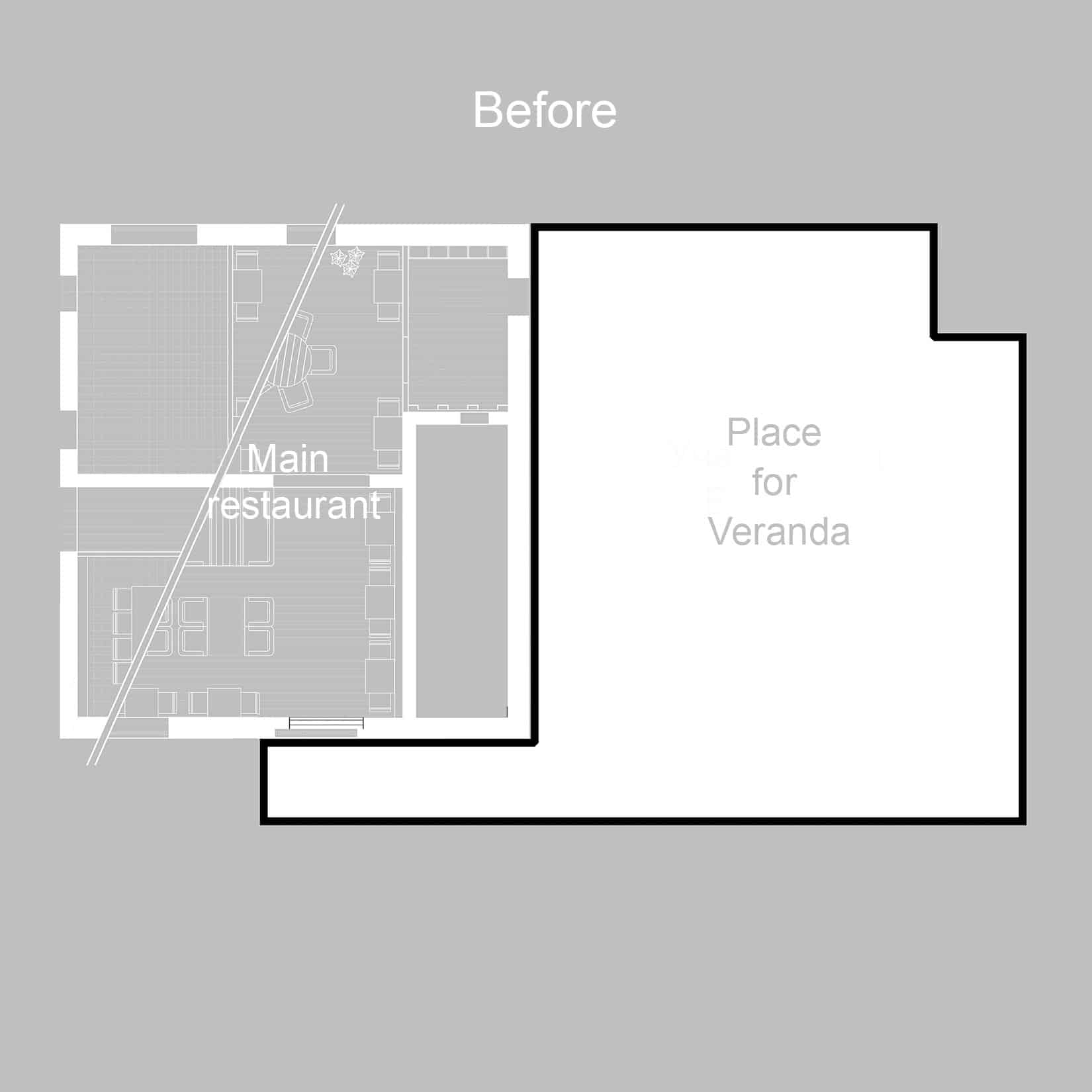 Photographs: Ivan Sorokin
About Marat Mazur
Marat Mazur Marat Mazur – an architect, interior designer. Born in 1984 in Saint- Petersburg, Russia. In 2008 he graduated from the St. Petersburg Stieglitz State Academy of Art and Design, Faculty of Monumental Art, Department of Interior Design. In 2010, he founded "MARAT MAZUR" Interior Design Studio successfully developing commercial and residential interiors all over the
world.. See more of his works on Behance or his website.