Yo
Yo is a wall-mounted dehumidifier. You can simply hang a wet towel or clothes on Yo's rack and it will start to dry them with your humid room together. Yo sucks in moisture through the filter on the bottom and it releases dry air from the rack. Simple UI is projected to the wall to indicate the humid level of the content and when the water tank is full.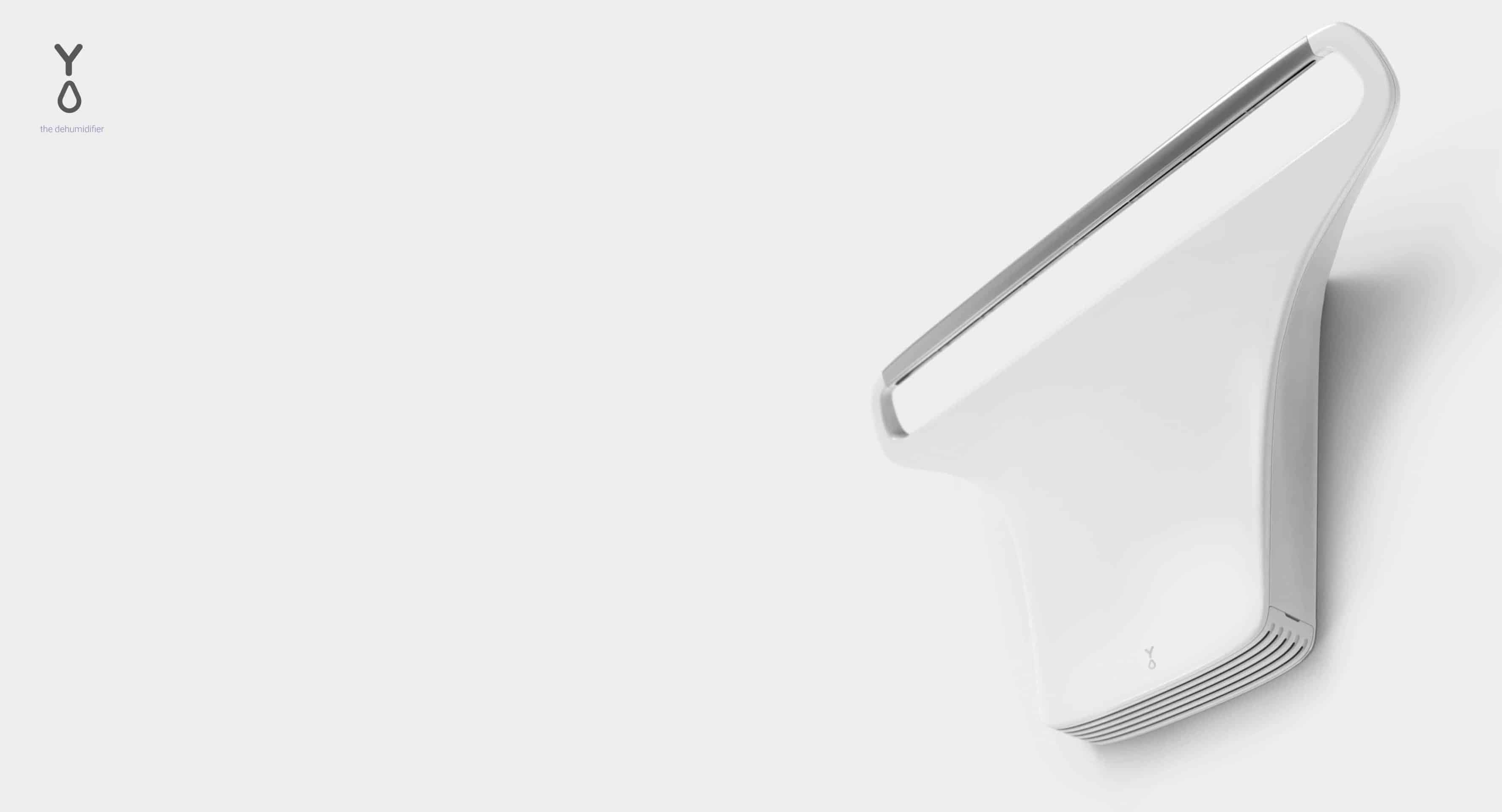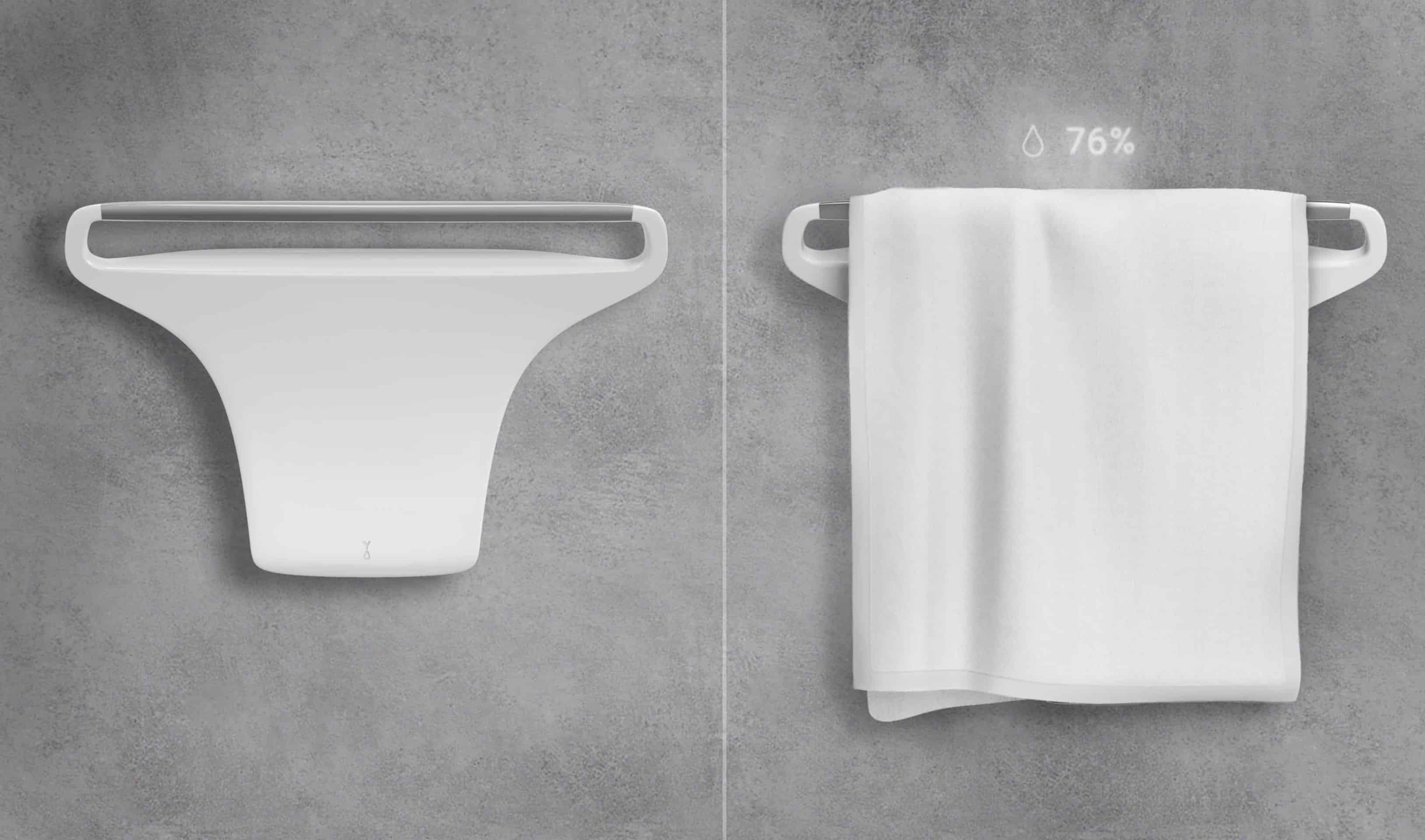 There are plenty of products that we use every day in our lives. One of them is the towel after a bath or a shower. And right after we use our bath towel, bacteria starts to grow from our skin cells and the towel starts to smell when it is not dried well. Therefore, I would like to ask if you change your towel every single time after a shower or use it several times more before washing it? The answer would depend on the climate of the region where you live or on how well you dry it. People who live in humid places are having a hard time to dry their towels. This is why I designed Yo to improve the living quality for those people who struggle to dry their belongings.
Yo has a deep curve on the body for its sleekness and the hanging towel hides the volume of the design which the existence of the product is invisible when used. Yo's white plastic body matches general walls in houses and stainless steel bar helps to keep its sanitation when a wet product is on contact.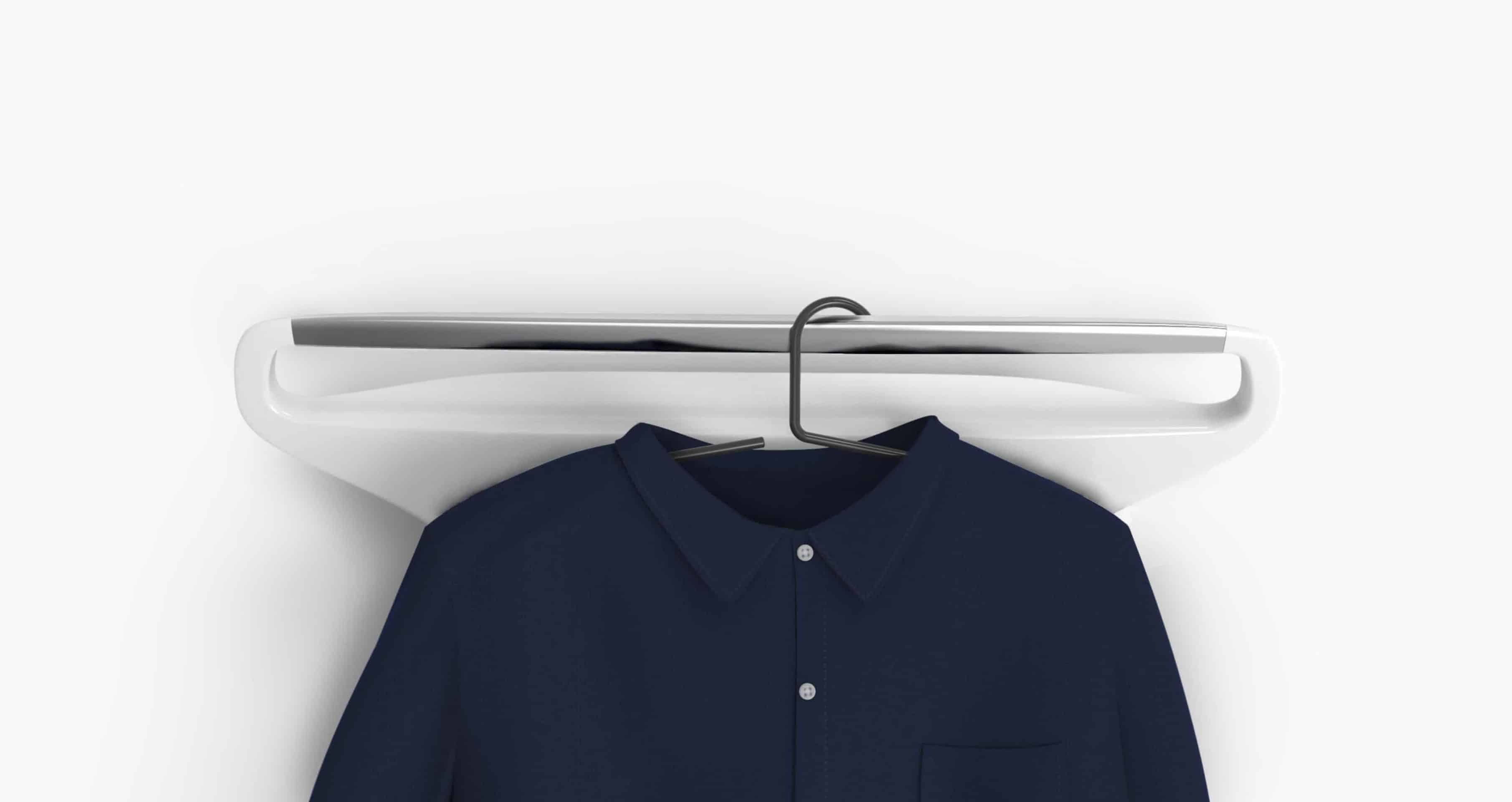 Solidworks is used to model Yo, Keyshot for rendering, and Photoshop for final touch-ups.
A lot of concept sketches were needed to come up with an appropriate concept and shape. A 1x1 life-size model was made to check how the concept will look and feel in real life. When the design got fixed, 3D model of Yo was made in Solidworks, rendered in Keyshot, and Photoshop to add more details in the design.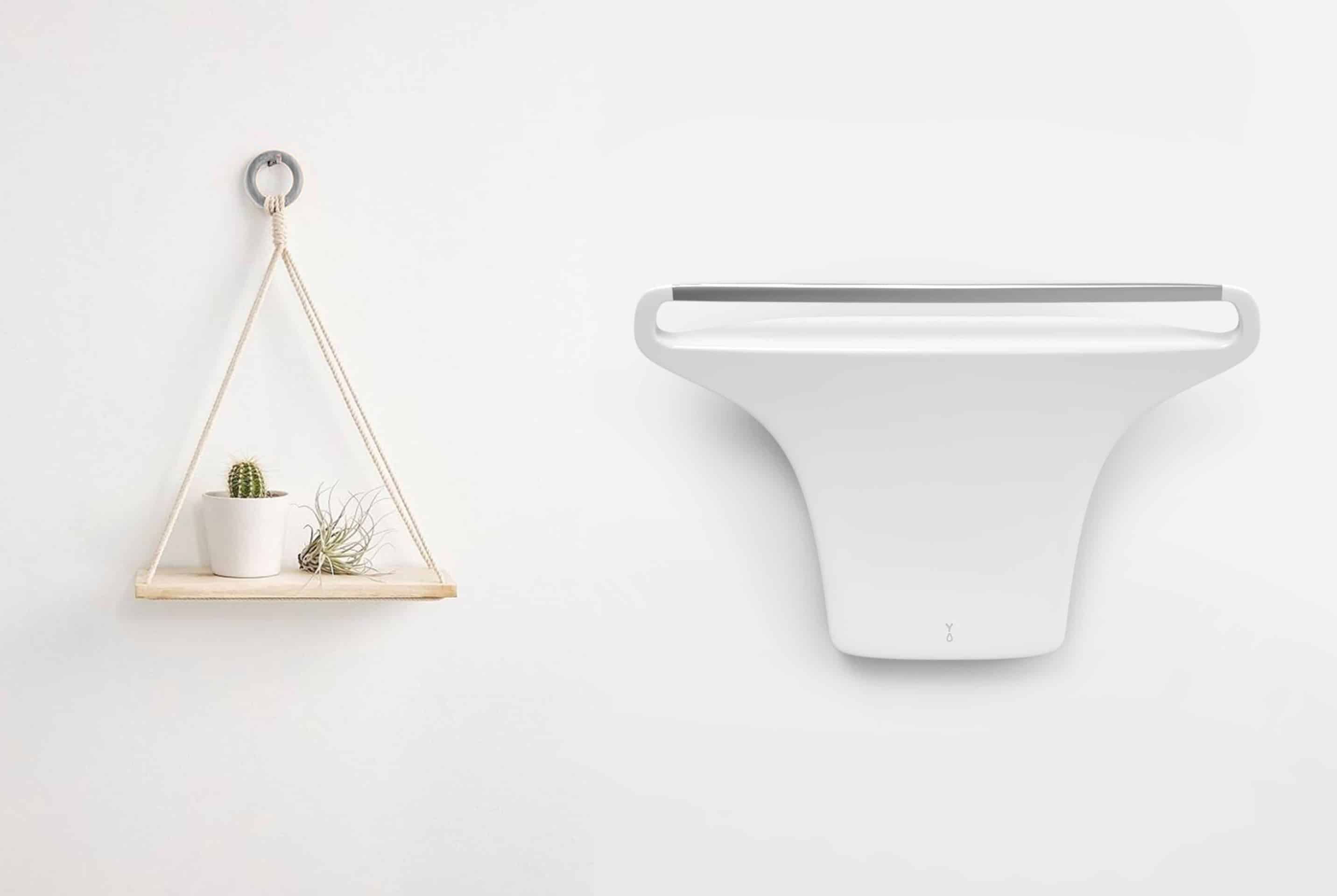 Yo got great responses and positive evaluations in the end.
Lessons learned from this design was to go back on form follows function principle to create the shape that was appropriate for its function. It was a great experience to design a product that did not heavily involve in great technologies where a lot of new products are boxed-shaped with screens.