Adasse is personal gym trainers and fitness application and for people to find fitness classes, track, learn, communicate and improve their health and wellness. People can choose from 3 level of fitness goals which helps you to achieving a wide range fitness goals from tone up, lose weight, increase strength, build Stamina and flatten stomach.
The idea was to keep it simple, easy to use and initiative mobile and web interface for browsing fitness classes/trainer and added them to calendars easily. Adasse compatible with the iPhone, iPad and Android mobile web devices.

-Naresh Kumar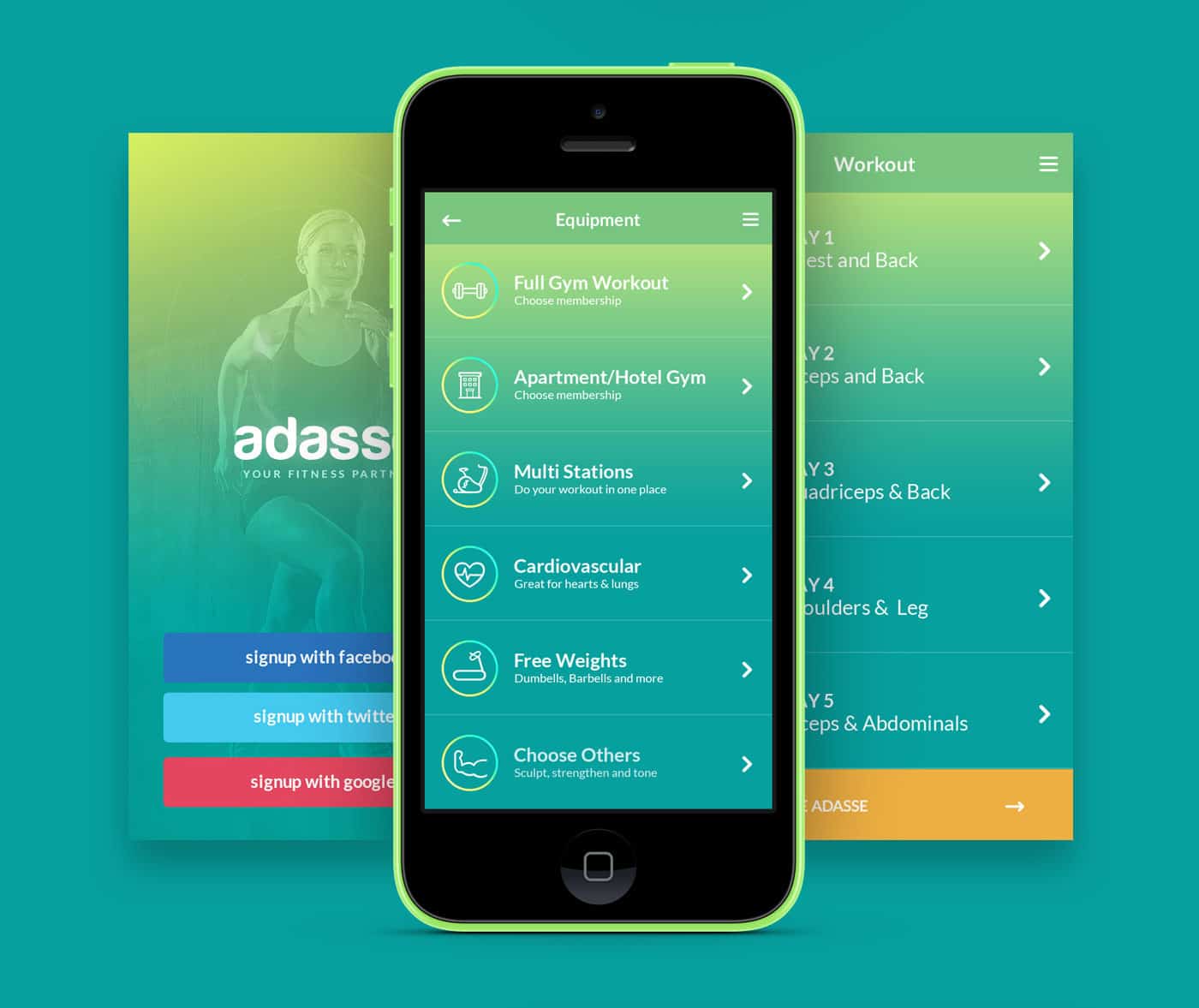 It is very important to have understanding of how color works at different situations.Since,color forms the environment in which design has to be shown and getting to fundamental theory of color plays a vital role in creativity. Being my passion it is in our nature now to find out and figuring out pieces of creativity and achieved a natural tendency of identifying patterns and other visual elements appropriate for every situations.

– Naresh Kumar
My fundamental is to keep the functionality user friendly and appropriate to the user need and to keep it precise and simple ,yet elegance in design and .Considering myself onto user perspective and thinking in their manner helps me in getting an idea to how to make UI more effective so that it can be understandable to mass audience.

-Naresh Kumar
About Naresh Kumar
Naresh Kumar is a UI/UX designer from Chandigarh, a beautiful city in India. He is specialize in mobile app design, web design, (UI) User Interface Design, (UX) User Experience, (UT) Usability Testing, GUI Application Design, Interface Wire frame and Prototypes. In his works, he always try to transform highly complex concepts into simple, approachable applications that are easy to use and visually balanced. He believe that it is important to create things that look and feel great. You can see more of his work at Behance or his website.