Apartment unit / 4th floor, unit 8
This project is a small 38 square meter one-bedroom apartment located in Novi Sad, Serbia. The apartment had to be warm and cosy. Lighting was essential in bringing out the maximum potential it had. Furthermore, the client insisted that it had to seem as if someone has already moved in, but not to be messy and sloppy - hence the various glasses, plates, fruit, kitchen appliances, pillows, 'thrown' cloths on sofas, family pictures, wrinkly bed cover, etc.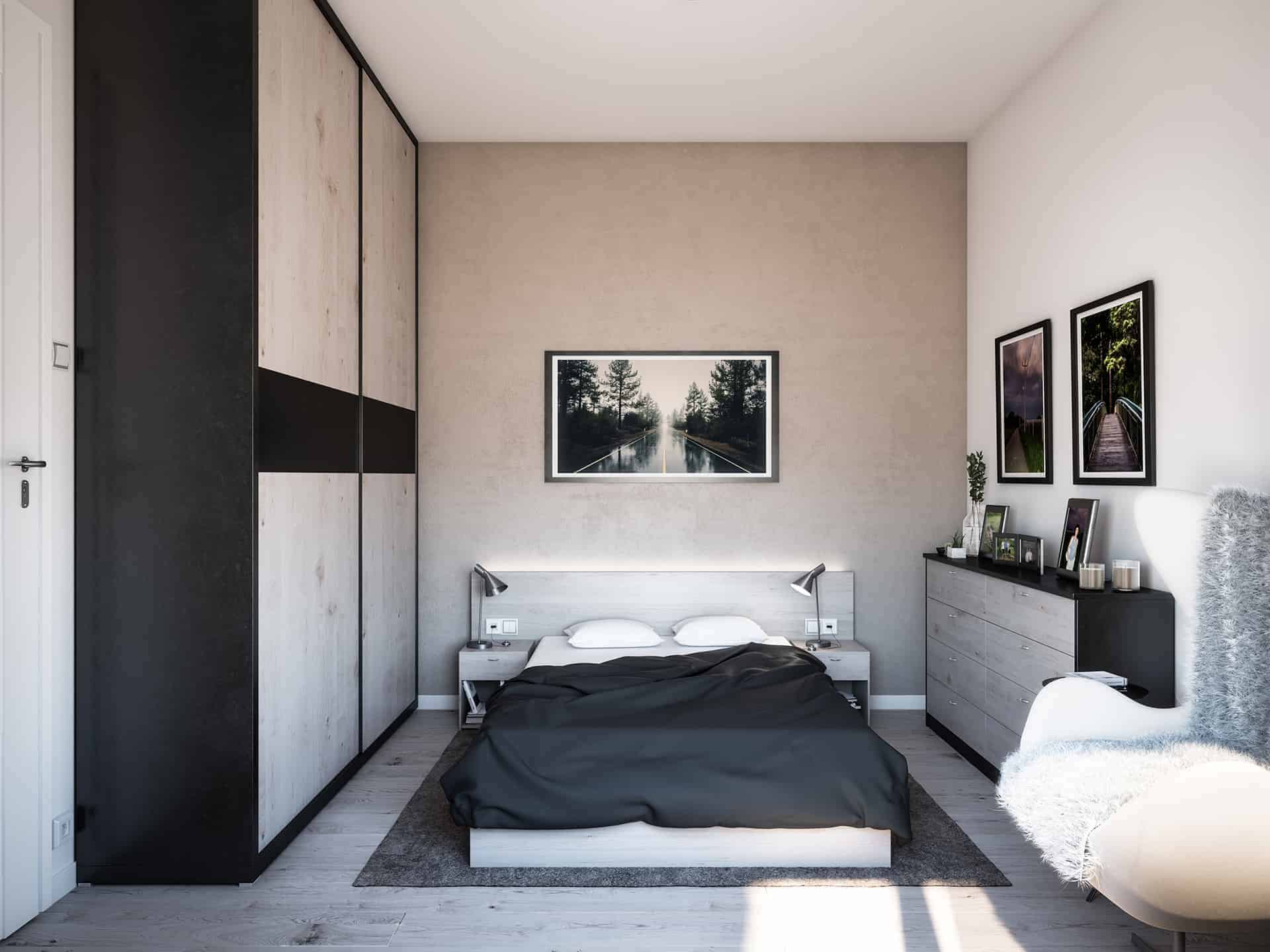 The clients themselves are responsible for the design of the apartment. By supplying excellent reference images and being extremely co-operative, we were able to achieve very high quality renders which were in line with their vision.
Also, the additional task was to create contrast between materials. Black-white contrast was too sterile and it lacked the aforementioned warm look that was needed. That is why the two walls, one in the living room and the other in the bedroom, were painted to match the color of the hardwood floor which fit right into the client's wish.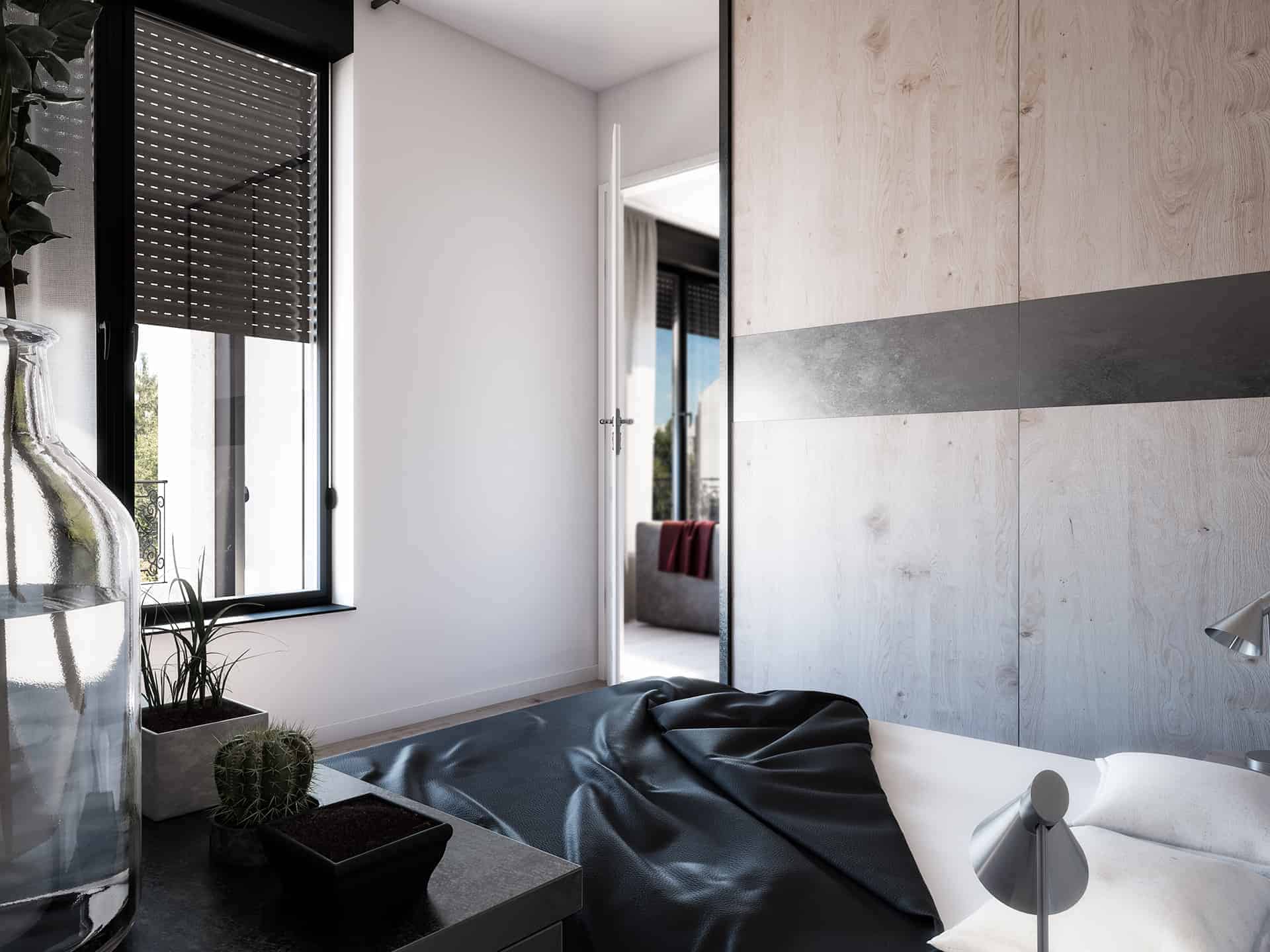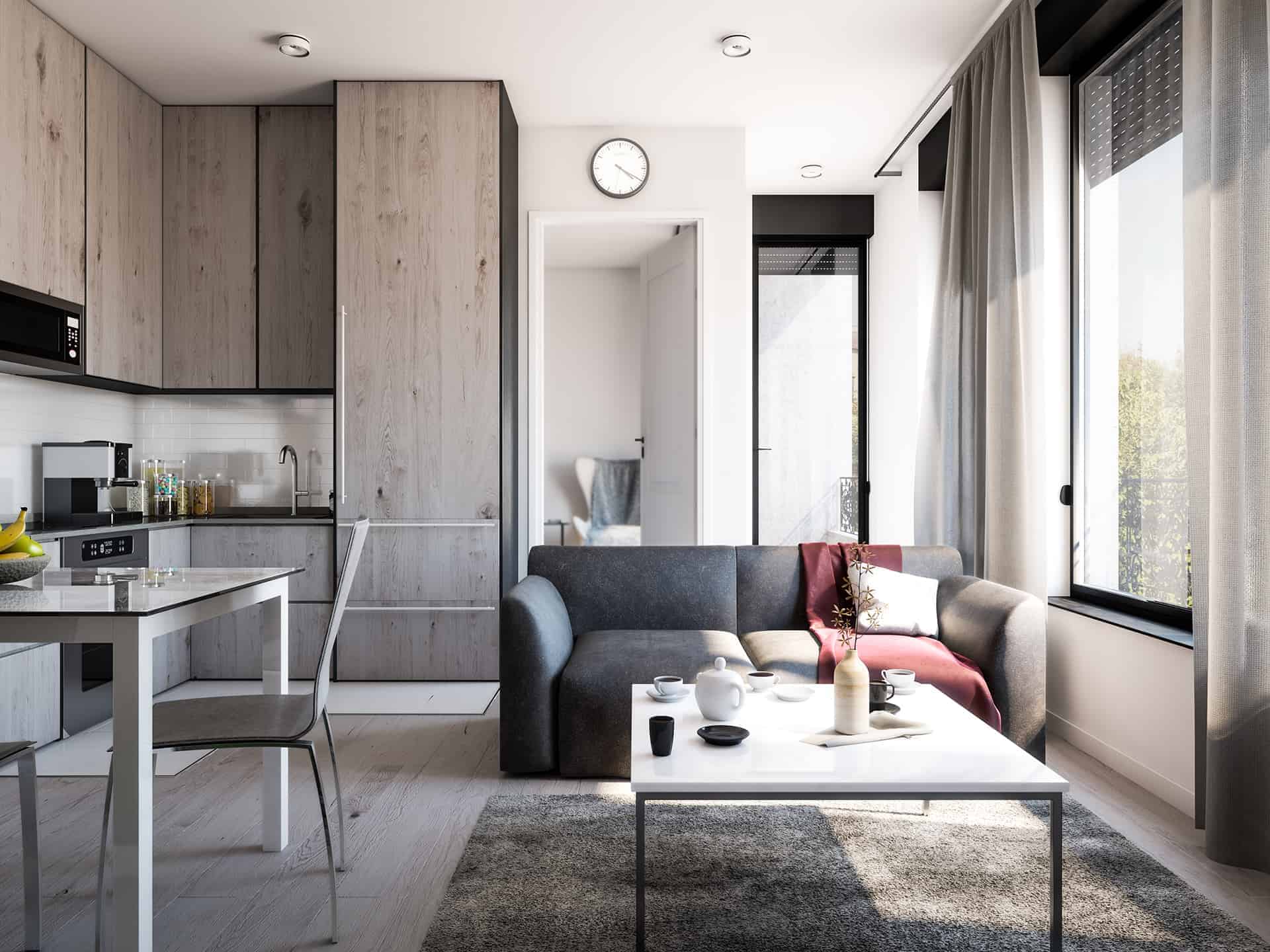 3Ds Max and Marvelous Designer were used for modelling, V-Ray for materials, lights and rendering, final touch was done in Adobe Photoshop.
The Architects supplied the DWG files which were imported into 3Ds Max and followed from beginning to the end.
Various modelling techniques were used, starting with box-modeling and spline modeling all the way to hard-surface.
When the shading part began, the clients provided the necessary guideline.
Finally, in the end we were both satisfied with the result having combined our skills, ideas and experience.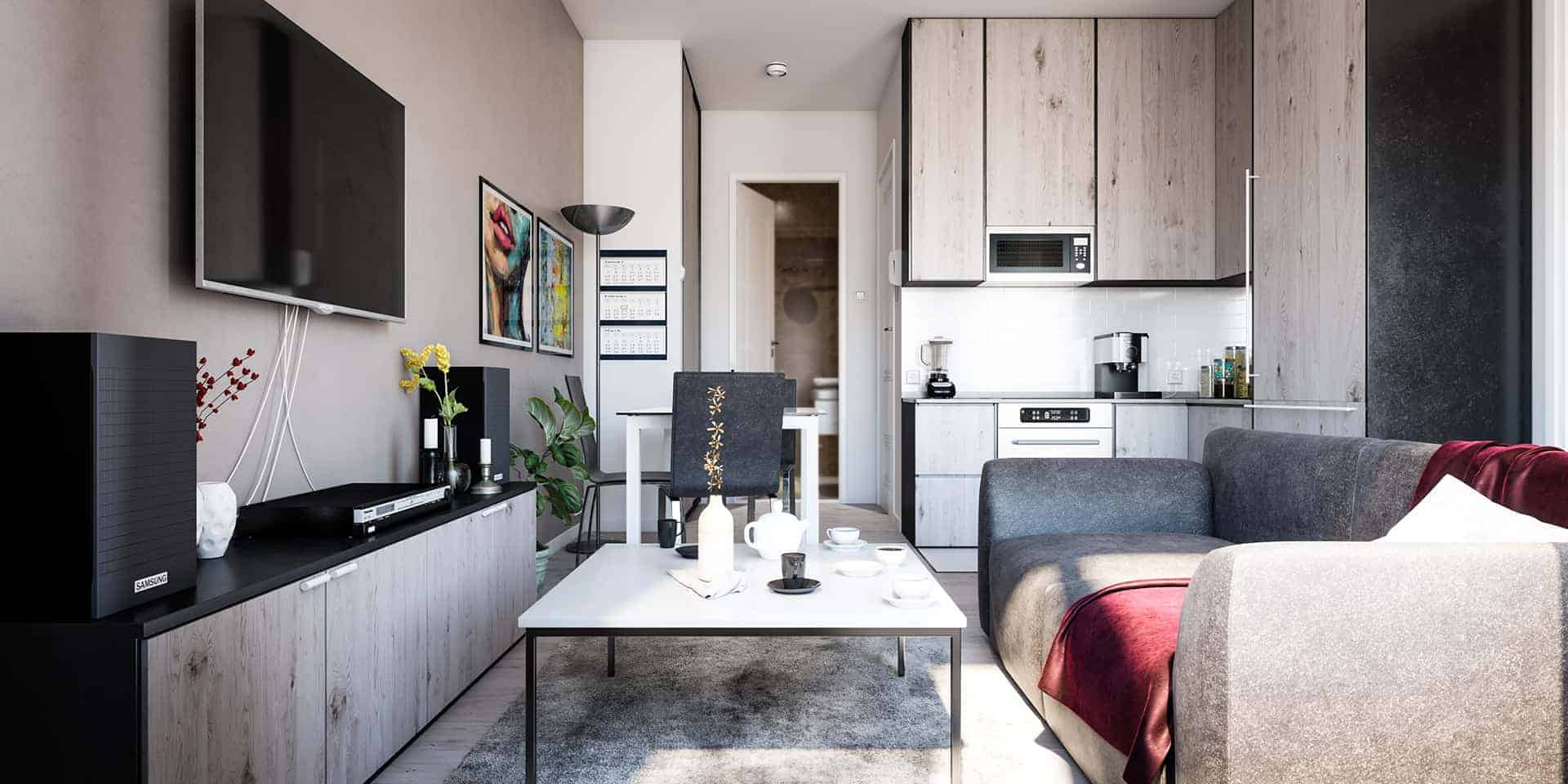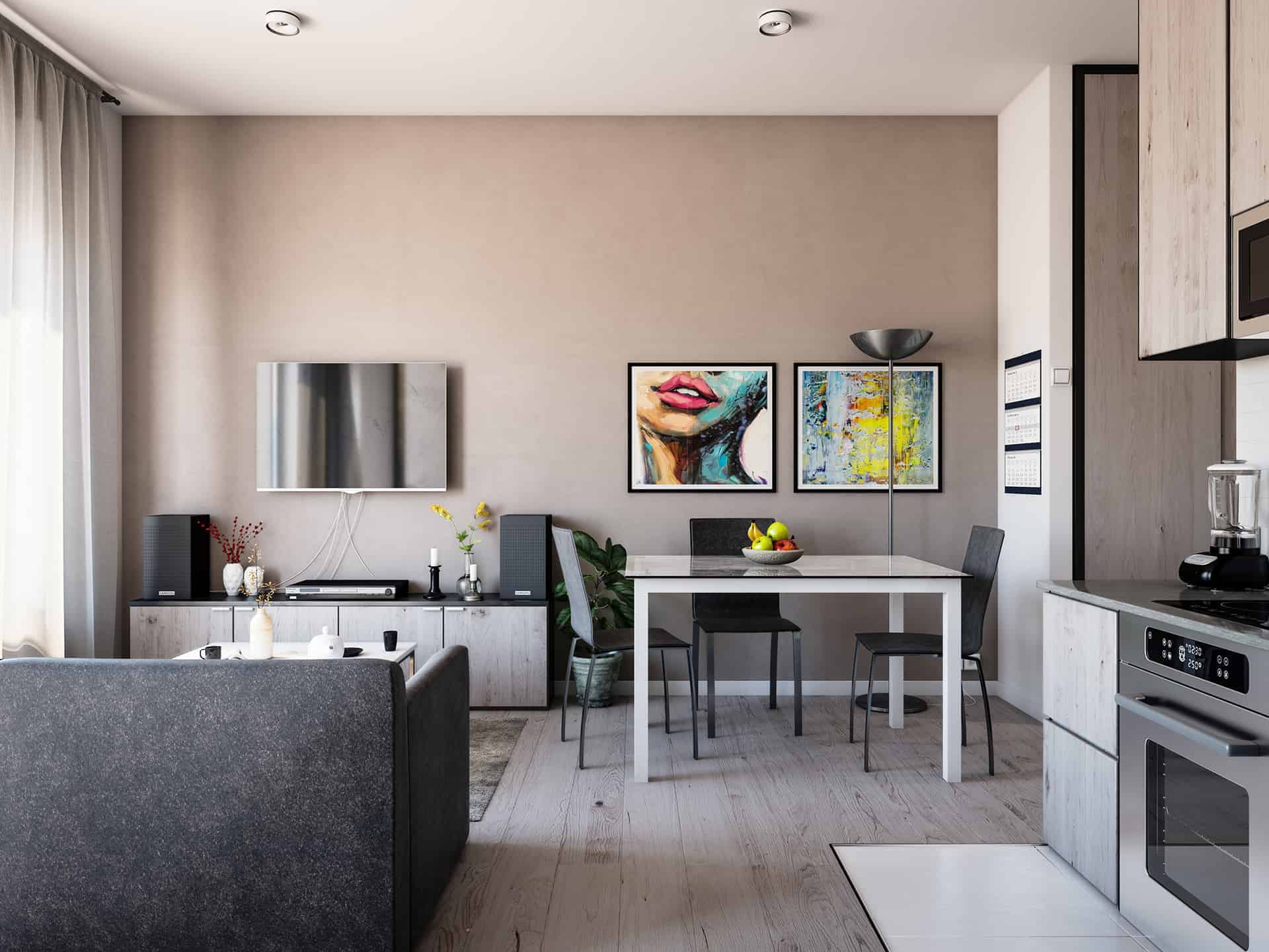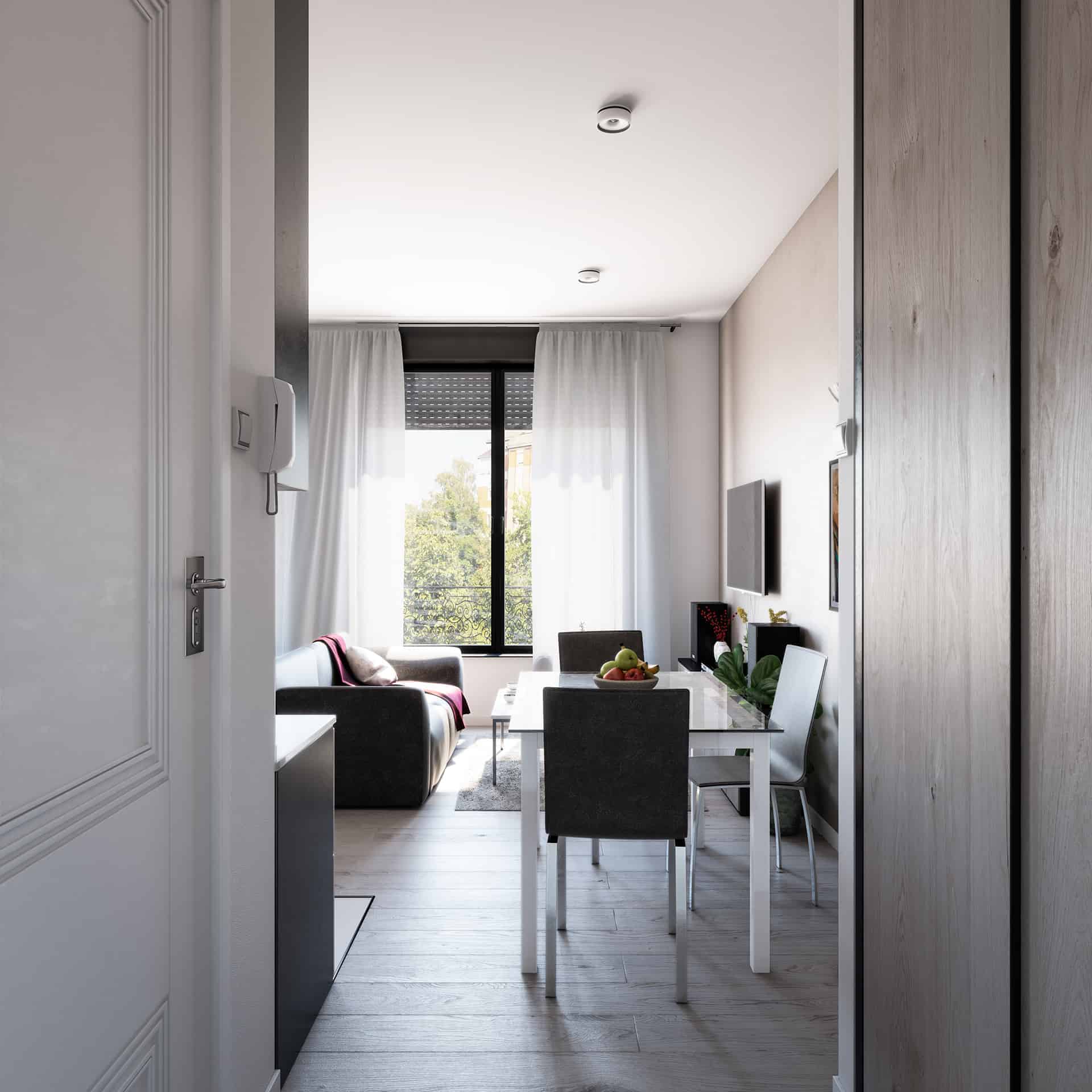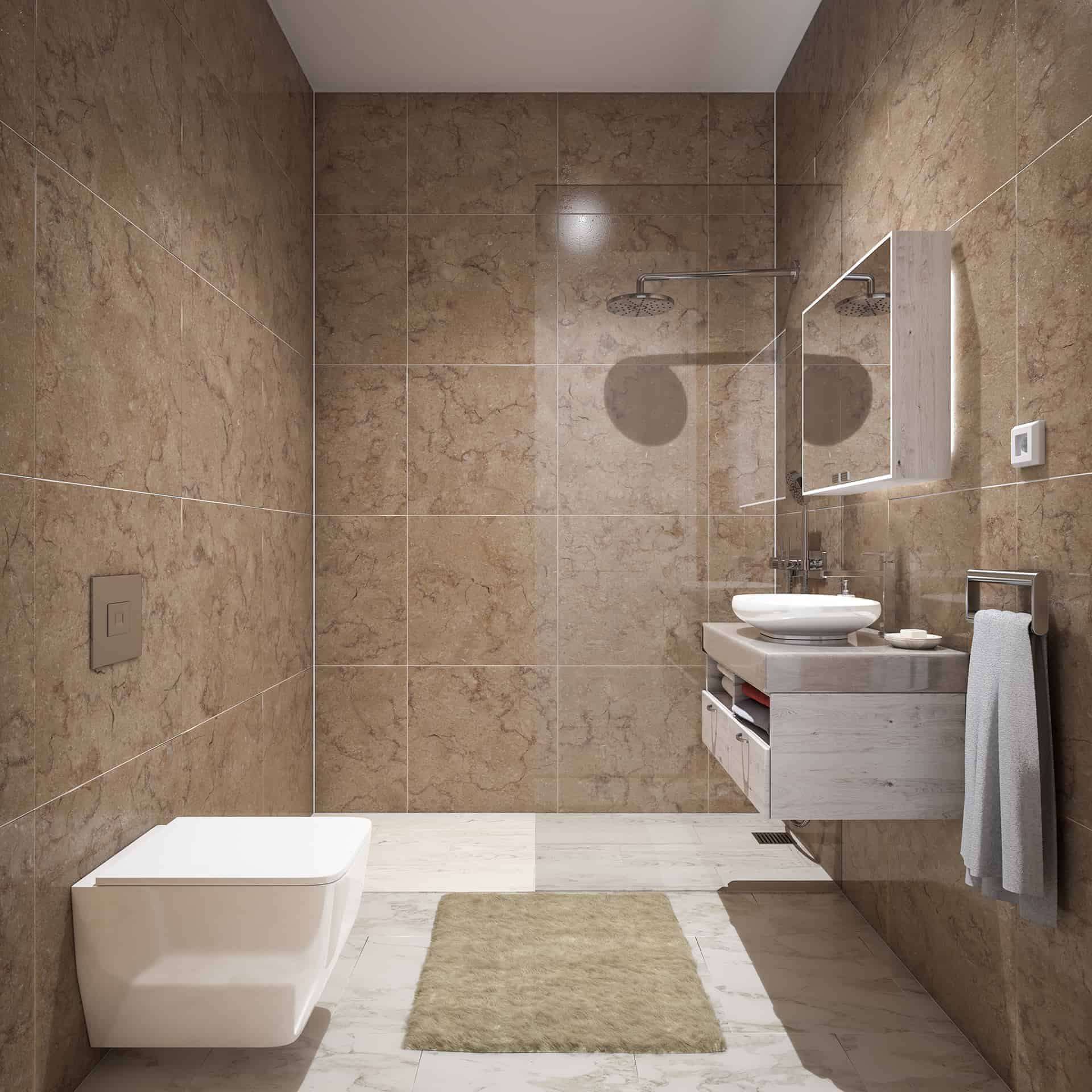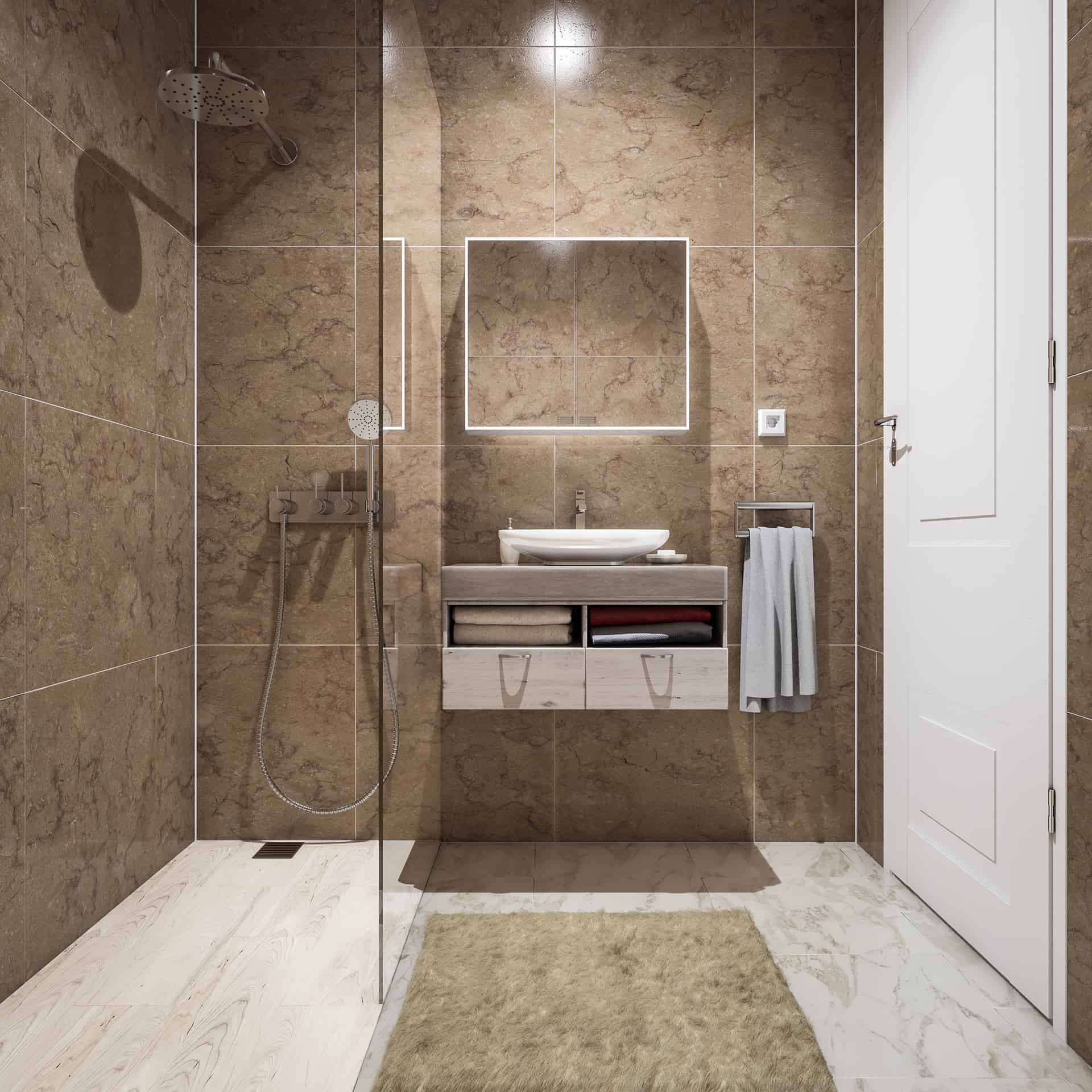 The clients have succeeded in making their vision. Therefore, the project was a huge success and all parties included walked away with their heads held high. The key to the realization of this project was communication. Every little doubt was resolved quickly and effortlessly.