Aussie Mates is a greeting cards range created exclusively for For Arts Sake, one of the largest greeting cards and gifts companies in Australia. The set contains 24 cards featuring koalas, kangaroos, echidnas, emus and many other Australian animals and plants, and a few kiwis from New Zealand.
When I got the project assignment, it was made clear that the feel of the illustrations should be warm and welcoming, and that they should reflect the vibes of Australian nature and culture. After doing a bit of research and once I started with the creation process, everything seemed to fall into place spontaneously, with the help and creative input from my For Arts Sake colleagues.
As usually, I combined both traditional and digital media. I started with pencil and colored pencil sketches, and once I got the approved concepts I started painting the elements and scenes with watercolors. The next step was to transfer and process the illustrations digitally, and as some of the cards are intended for birthdays, I used a few fonts which were combined on the final cover artworks.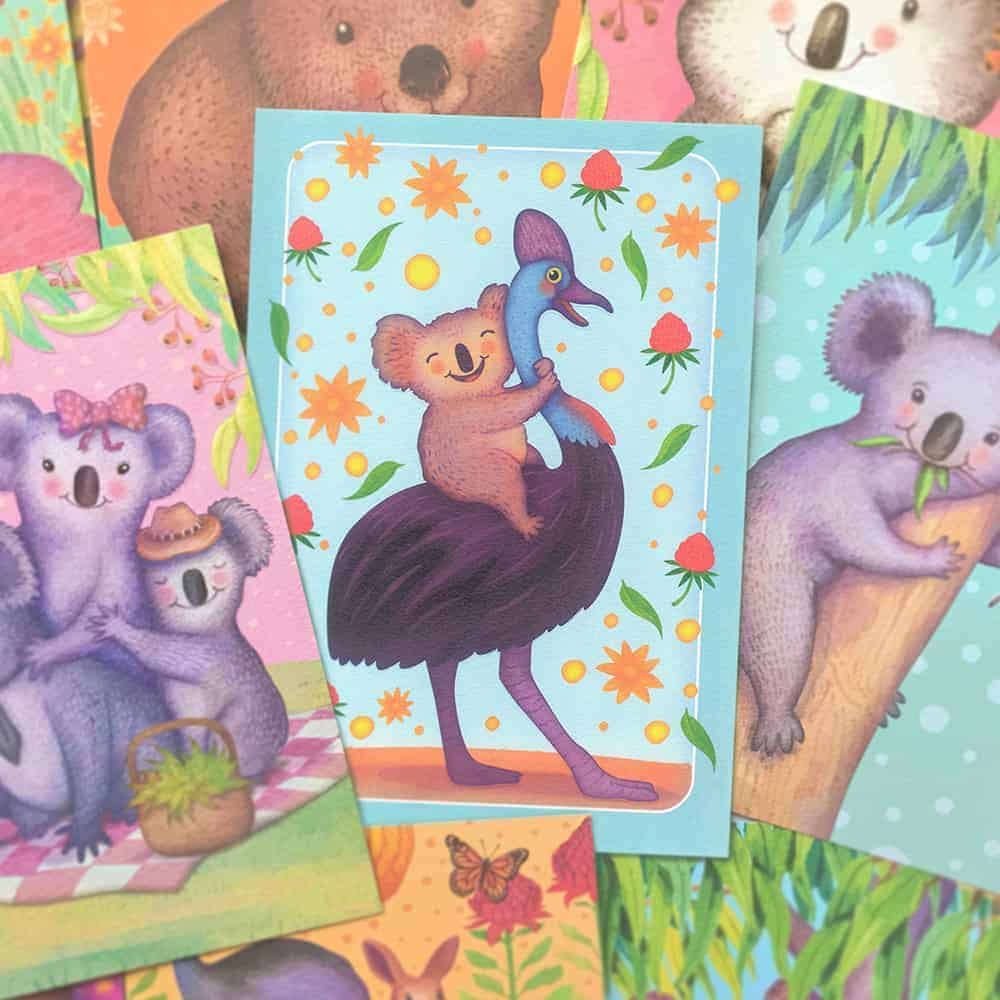 I got a lot of good feedback for these cards, and the most valuable feedback was from the Aussies themselves who really liked the look of animals and the use of colors. What I've learned from this project, besides getting to know some of Australian amazing plant and animal species I wasn't familiar with before, was what goes into the process of making a greeting cards range where keeping the visual consistency is very important so that all the cards function both individually and as a set.