Bio-Architecture Building Concept in Yerevan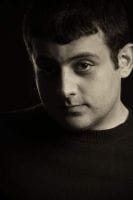 Concept of a Bio Architectural building in Yerevan. The building have a bridge on the roof, which connect the building to a near mountain with a park. Building contains a office areas, restaurants, living areas and parking.
Architect: Vahagn Vermishyan
Visualization: Davit Andreasyan
Project Year: 2018
Location: Yerevan, Armenia
Idea comes from experienced architect Vahagn Vermishyan. We just want to see something new and close to the nature in our city. Here we tried to convey the idea of a quiet and cozy living space. Exterior finish of concrete panels, large windows of apartments with trees and plants on every balcony create a special atmosphere of this residential complex.
3ds max 2016, Unreal Engine 4, Photoshop CC.
All environment modeled in 3ds max 2016, rendered in Vray 3.4 and some parts are rendered in Unreal Engine 4. For post production I chose Photoshop CC. For trees and plant I use a Speed Tree plugin for Unreal Engine 4.
The general response to this project was great. The mayor of the city and the chief architect of the city liked this project very much.
I learn some technical issues from this project related to real time and interactive visualizations done with Unreal Engine 4.