Cranberry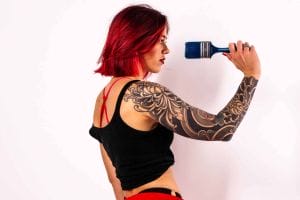 Exquisite furniture, natural textures, delightful torquoise and cranberry colors are combined with industrial brutality, concrete walls and brick.
Play of color and textures, use of contrasting materials in addition to custom designed interior items, all these give a space a lot of visual interest and evoke heightened positive emotions.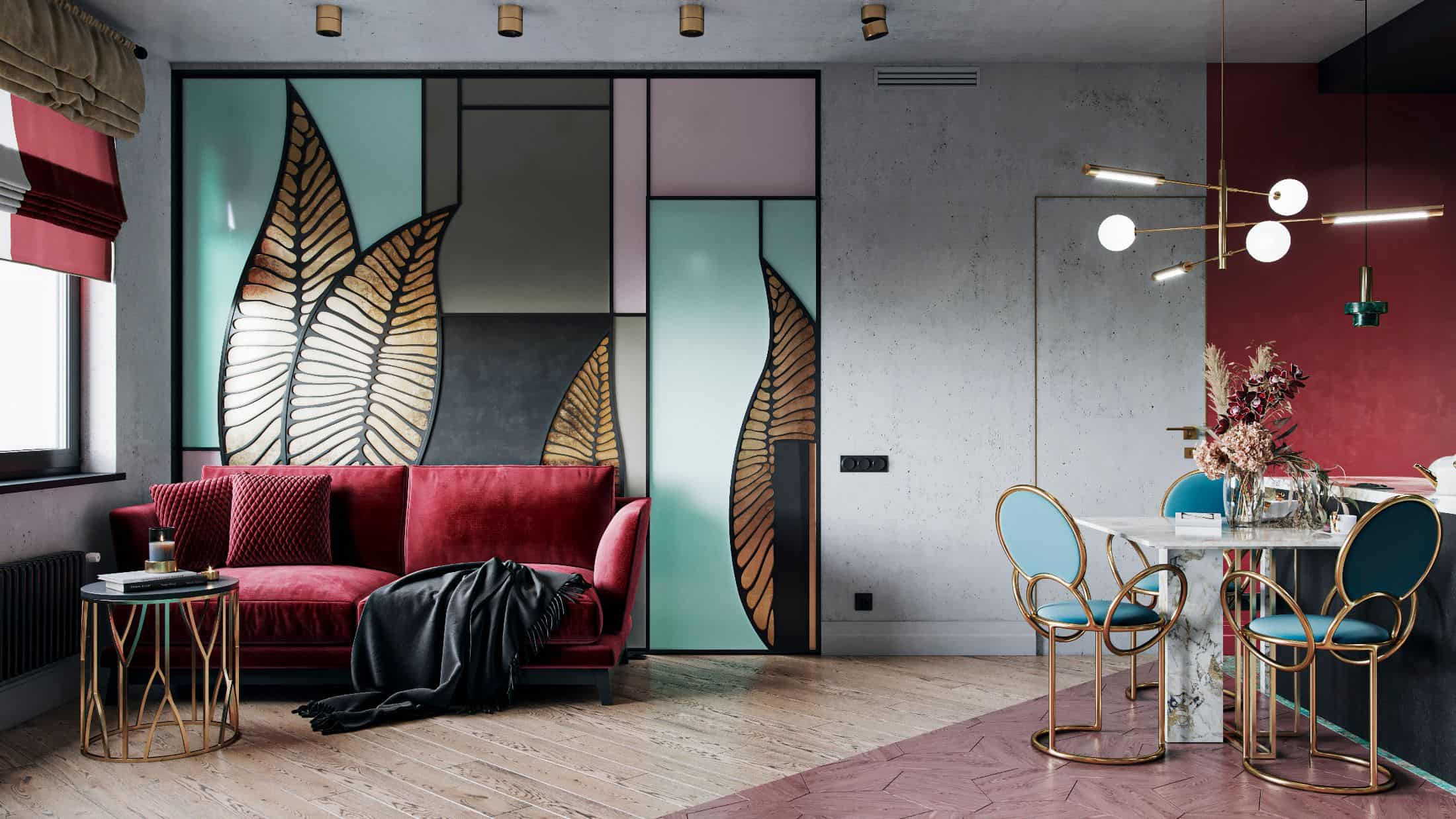 This interior project was created for a couple with rather different tastes for style. So we blended classical and loft style masterfully, and made the apartment represent the personalities of the clients. You see classical decor elements along with brick and concrete walls. We chose beautiful bold and saturated colors!
Weather in Russia is not always sunny, you know )) and we always try to persuade people that they need to create a " colorful boost of energy" at their homes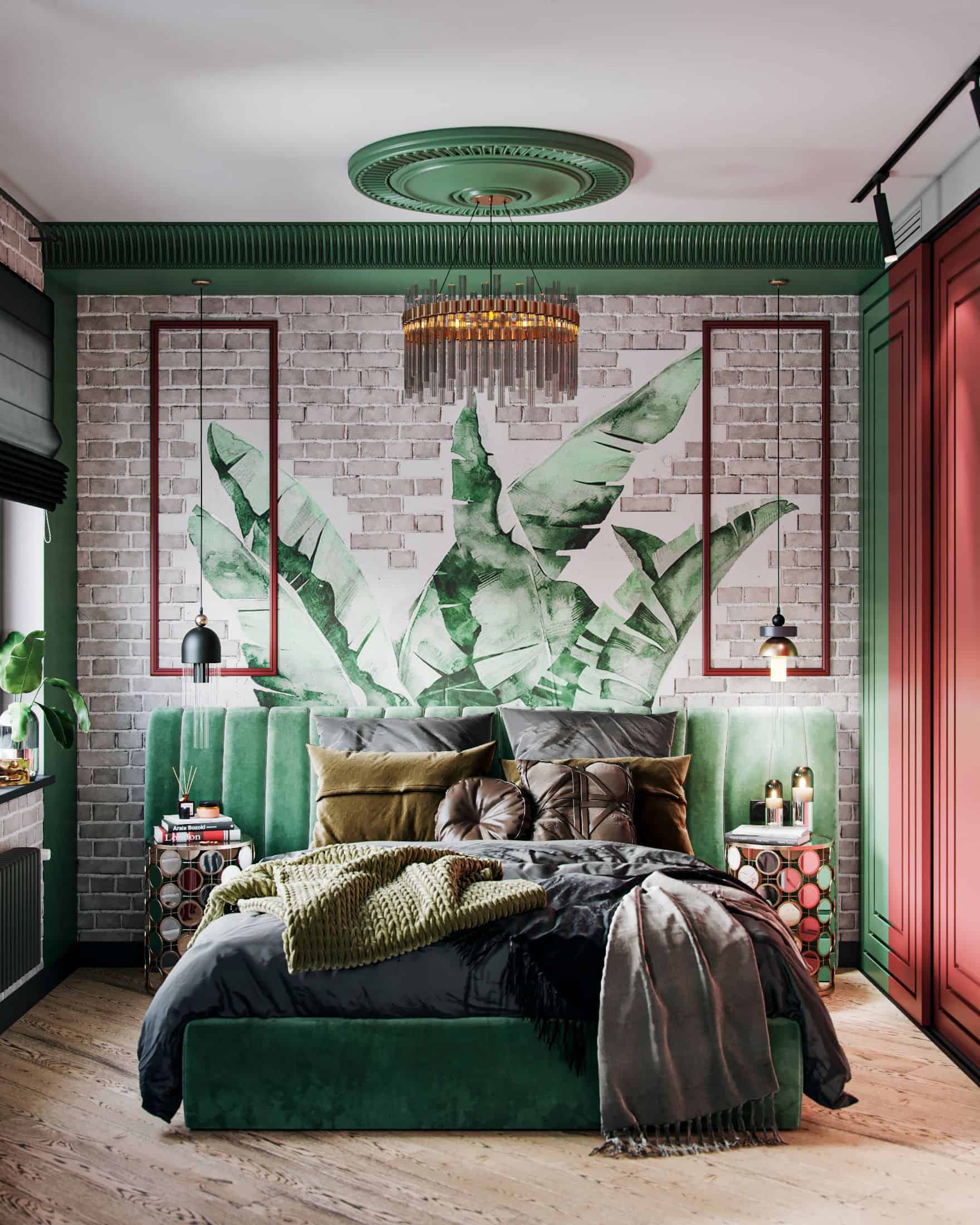 We thoughtfully developed the layout and styling, taking all the wishes of our clients into consideration. Then moved to the 3D visualization to pitch our work. And the final stage was developing all the technical documentation, that allowed the contractors to renovate the apartment exactly as it was designed.
The clients and their guests love the new space! They had doubts about the color at the beginning though, but then seeing it in reality realized that they've made the right choice.
We learned that sometimes you need to push people to take the risk (they thought it was risky, we knew it is perfect :-) ) it makes them happy eventually.