Elycan: Gardening for All by Diane Dupire
A garden is usually an outdoor planned space that is set for display, cultivation and amusement of plants and other schemes of nature. Thus, owning and maintaining such is something that doesn't need to be lost especially to seniors who are already having physical limitations such as carrying heavy things and bending their body. This is why a concept design made by Diane Dupire makes watering potentially easier with the Elycan. A rolling watering can with a lengthened spout. Read on to see her fantastic design!
The idea :

Elycan is a watercan easier to use. It features an elephant-shaped design that removes the need to carry it during the transport. Instead, the watercan rolls (thanks to the 2 wheels on both sides) and Elycan users just have to pull it: the weight is better balanced. Plus the shape avoids the user to bend when watering plants. gardening becomes more accessible!

- Diane Dupire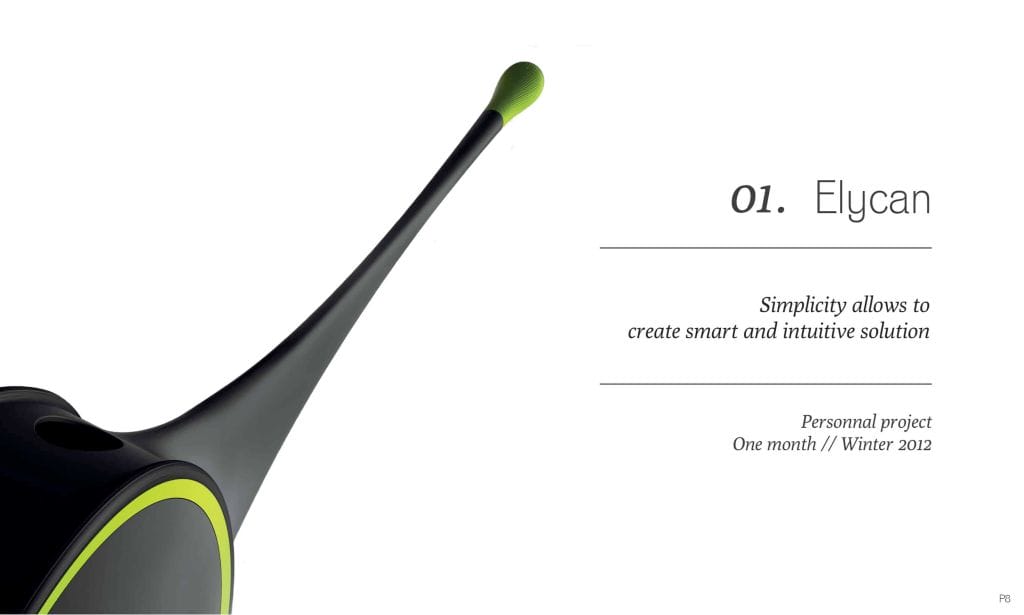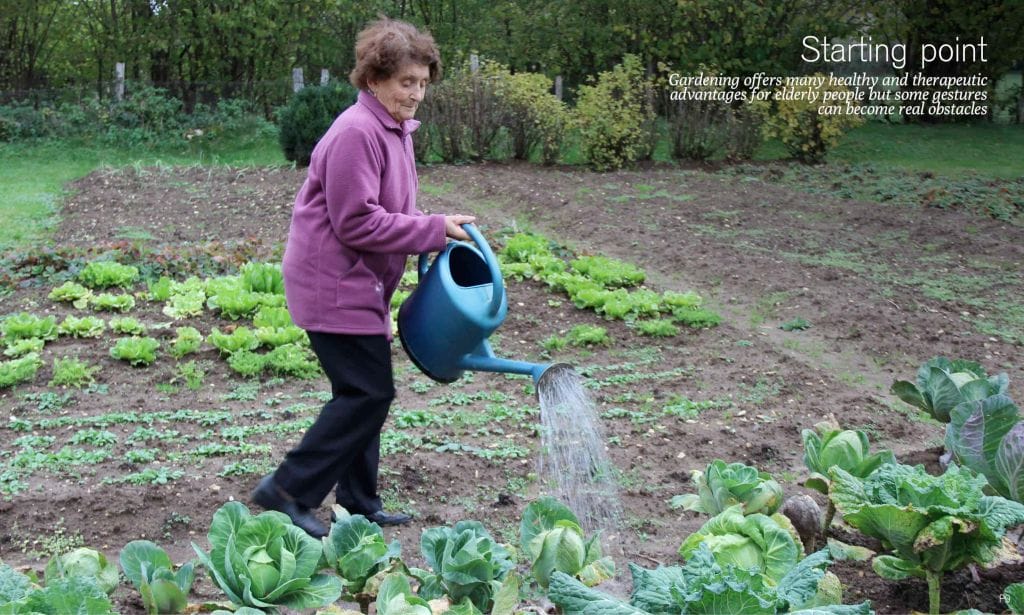 Gardening is the favorite outdoor leisure activity of seniors, and a good way to keep active and dynamic! But with the age, people have physical limitations (carry something heavy or having to bend become important problems). These limitations brings difficulties and frustrations. So the question was, how to help seniors to overcome their limitations and continue to garden?

- Diane Dupire
I notice that the most problematic gardening tool was the watercan. You need to bend, carry something heavy and the weight is not well balanced since you carry it only by one side. So I decided to make it easier to carry. And I rapidly found that the best solution was not to carry it but make it roll instead. Then, the second point I focused on was to make it acceptable by everyone and not only a "senior object".

- Diane Dupire
In order to create an elegant and sensitive solution, I inspired myself with the elephant super functional trunk. I tried to find the right balance to make it easy to use and aesthetic.

- Diane Dupire
At first I did a lot of sketches by hand until I found my main concept. Then for the refinement, I did experimentations on Illustrator to find the right shape while doing cardboard mock ups to check the ergonomics and proportions. Finally I did a 3D on Alias to set the shape and renders on Keyshot. Then I used Photoshop to improve renders and do integrations.

- Diane Dupire
About Diane Dupire
Diane Dupire is an industrial designer freshly graduated from ISD, International School of Design with high honors. You can see more of her works on her Behance profile.