Italy based photographer Martin Peintner favorite season is autumn. He loves the mixed colors and the fog. Fortunately, where Martin is located, a river goes through their valley, so in autumn they get a lot of fog. Most of Martin's photos are shot in the forest since it's only a few steps away from their home. (How lucky!) Now, let's explore the forest through his photogrpahs.

I wake up early in the morning and just walk on my balcony, if I see that it is foggy, I go to this forest. First I go to the top where you can find a glade. Sometimes deer have breakfast and I take some pictures of them. Then when the sun comes up over the hill I walk back in the forest. The angle of the sun is perfect to create some nice rays in combination with the fog. Perfect location, even if you need to go to work!
-Martin Peintner
I think I have seen a picture in the web about two years ago and I was fascinated of the light breaking through the fog and I just wanted to make a shot like this. But I never had the chance to take it cause of the weather and sun situation, until march of this year. I love the forest and his calm, then when there is fog everything looks spooky and dark, but then when the sun has the possibility to shine inside, the light creates a new surrounding, which is magic and makes me speechless.
-Martin Peintner
Like I've mentioned I specialized in mountains. High – steep peaks and ridges are my favourites. I try to capture the whole power of a mountain and that they aren't toys, and easy to climb on. Further I like every kind of light and shadow games and everything with nature. I don´t do a lot of post processing, our nature is beautiful how it is, so I don´t want to change anything. There are a lot of great photographers in my area in the rest of the world, but I think that I get the best-most inspiration from mother nature.
-Martin Peintner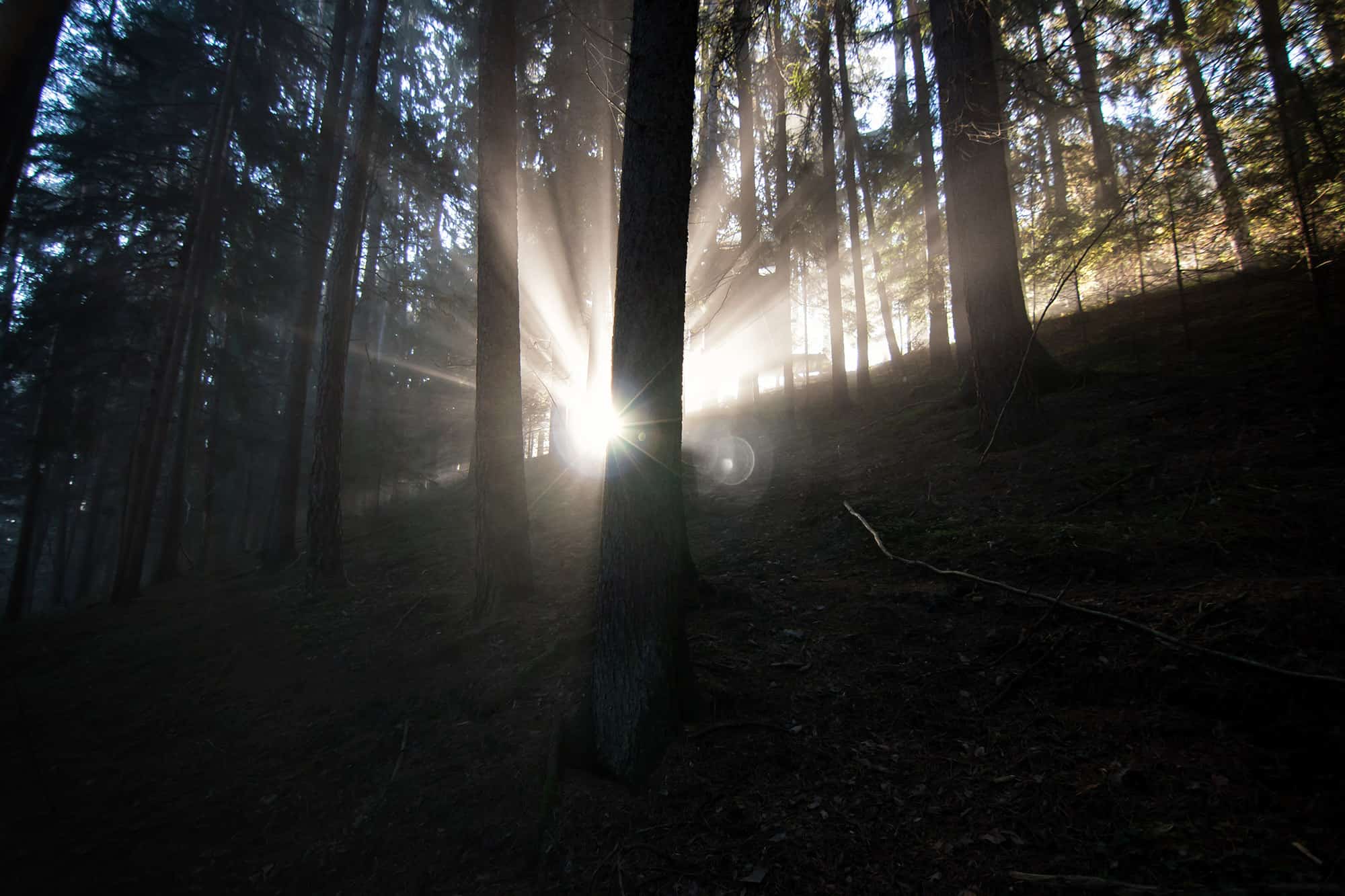 In my workshops, my clients learn the basics and how they build up a picture, which is important. But in my opinion the most important thing is the eye! A good eye analyses the environment, sees the things which other people wouldn't see, so if you haven´t got the eye you will never be a good photographer. Always do what you love.
-Martin Peintner
Currently, I am working with a Eos 70D and most of the time with a Tokina 11-16mm f2.8. Further I´ve got a Sigma 120-400 a 50mm 1.8, the kit lens 18-135mm and some cheap extension tubes. My Tripod is from Manfrotto and My Filters are from Hightech. Stored in a F-tech backbag.
-Martin Peintner
About Martin Peintner
Martin Peintner, is a 21-years-young photographer currently based in Southtyrol which is the Northest region of Italy, (Boarder to Austria). So they're surrounded by the Alps and Dolomite. Ever since his childhood he's been going to the mountains with his parents, Martin loves the nature and animals. This is the reason for his passion in Landscape photography, specializing in mountains. When Martin is not photographing, he's travelling around the world. See more of his photographs on Behance or his Facebook Page.