We all know the color! Each person has their own vision and their own interpretation of colors. It lulls into complacency and has the capacity to make us traveling into fantasy. Paul Ceschiutti, a French art director and graphic designer, created an optical device which reveals the amazing visual power of color. Read on and enjoy!
Through my education, the color leads my work and for this reason I wanted to deal with it. I began this project by researching and I discovered that the color has a psychological and physiological effect on us. It can cure us, influence us, modulate our vision. In a first time, I wanted to communicate about the chromotherapy. This is a medicine which cure people by the light beam projection. Step by step, my project moved to become something more sensitive talking about color perception.

– Paul Ceschiutti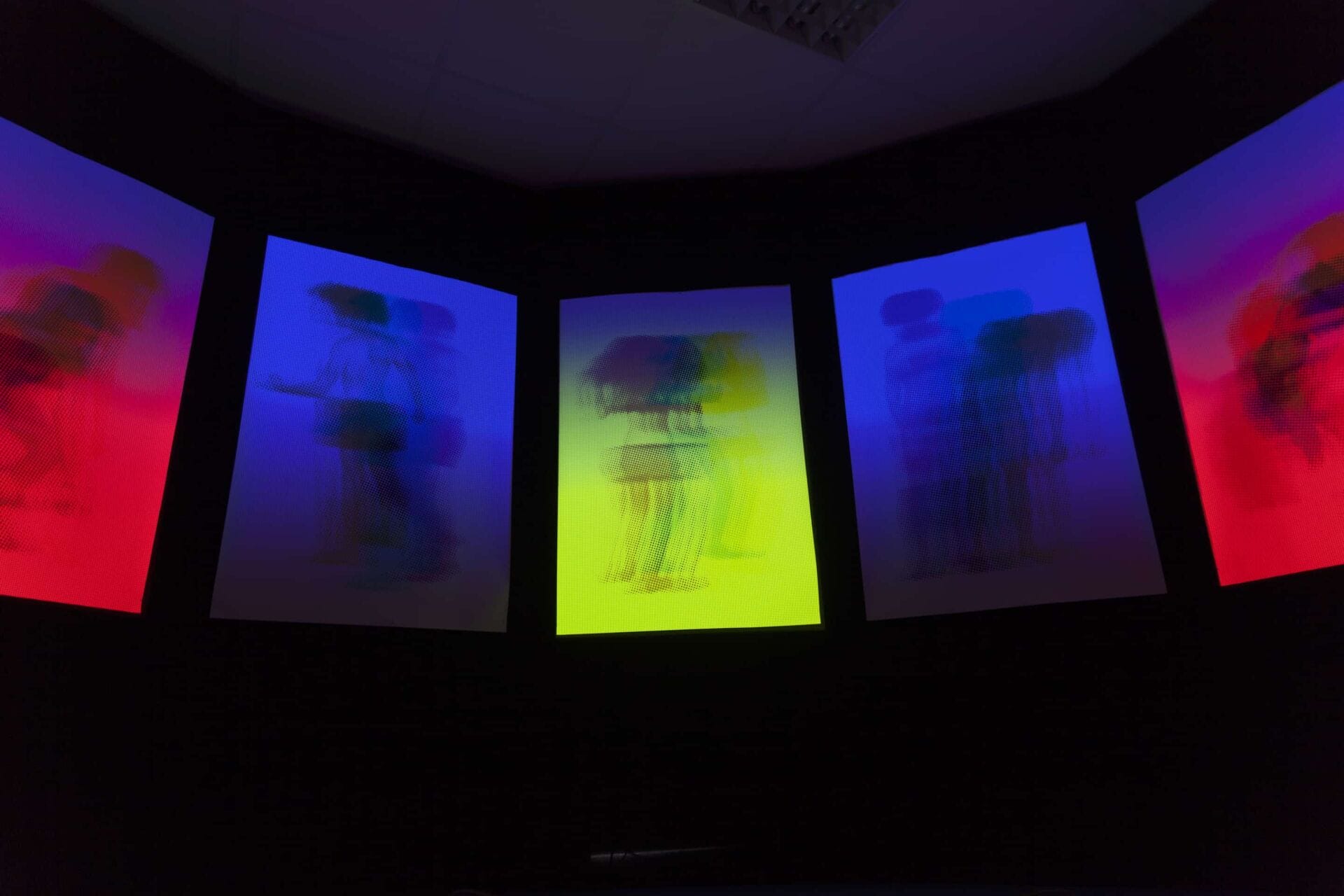 Then I choose to work on body image because the color always had a close link with our bodies. «Color is a body of flesh with a beating heart «. Through this sentence, to my mind, Malcolm de Chazal wanted to say that color exists through our bodies and our minds. Our eye is the pallet which mixes colors. Each of us has his own vision and own interpretation of colors. We do not see them in the same way and they do not mean the same things to us.

– Paul Ceschiutti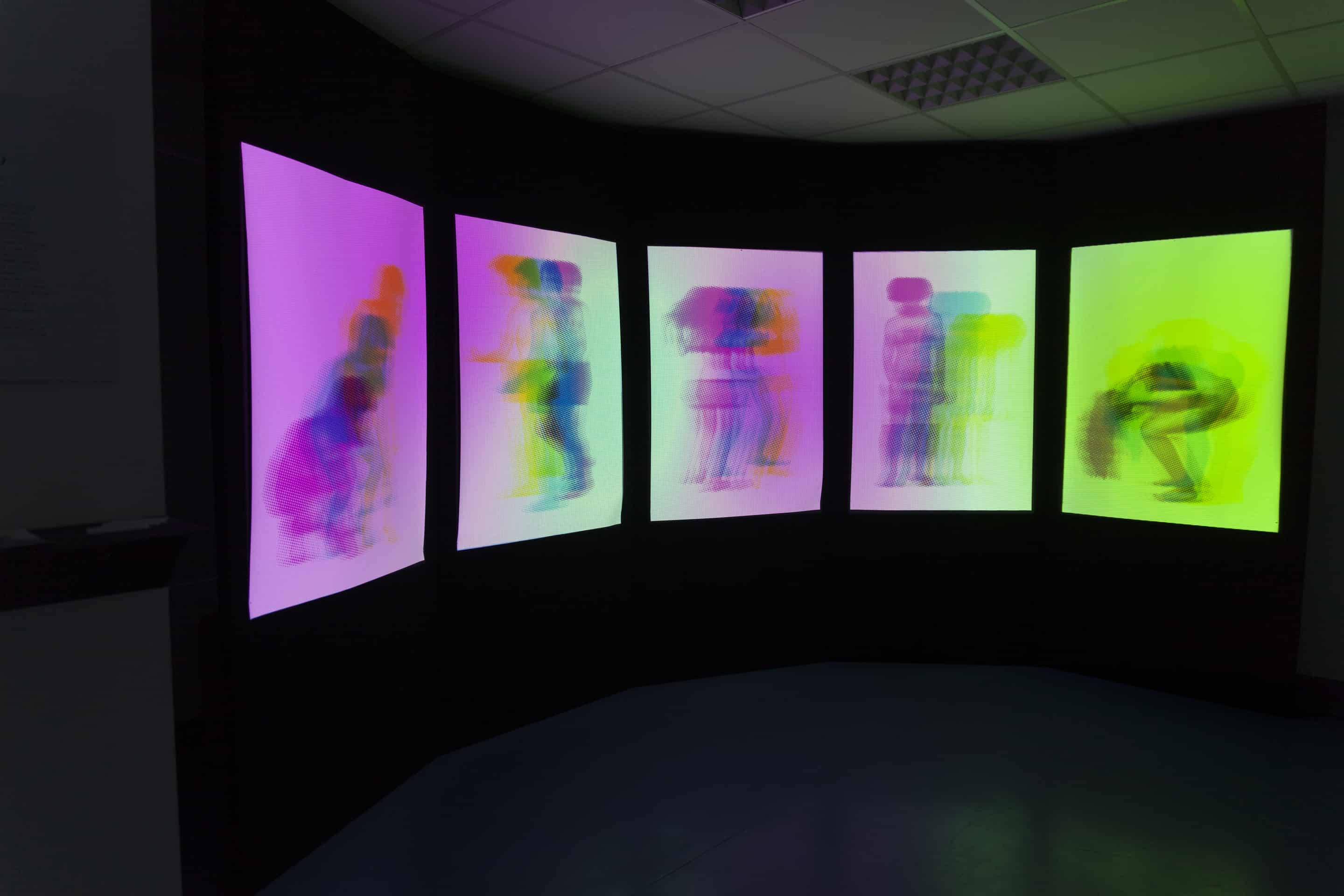 I was not inspired about something in particular. Maybe by optical art and some artists like Bruno Peinado, Gabriel Dawe, Daniel Buren, Julio LE PARC, Carlos CRUZ-DIEZ or by graphic studio like RAW COLOR… influence me. My education inspired me too, I mean three years ago, during my first internship, I learned to do V-Jing, and video installation, it was something that really attracted my attention. I discover that can change our vision, our point a view of something like a place, an architecture.

– Paul Ceschiutti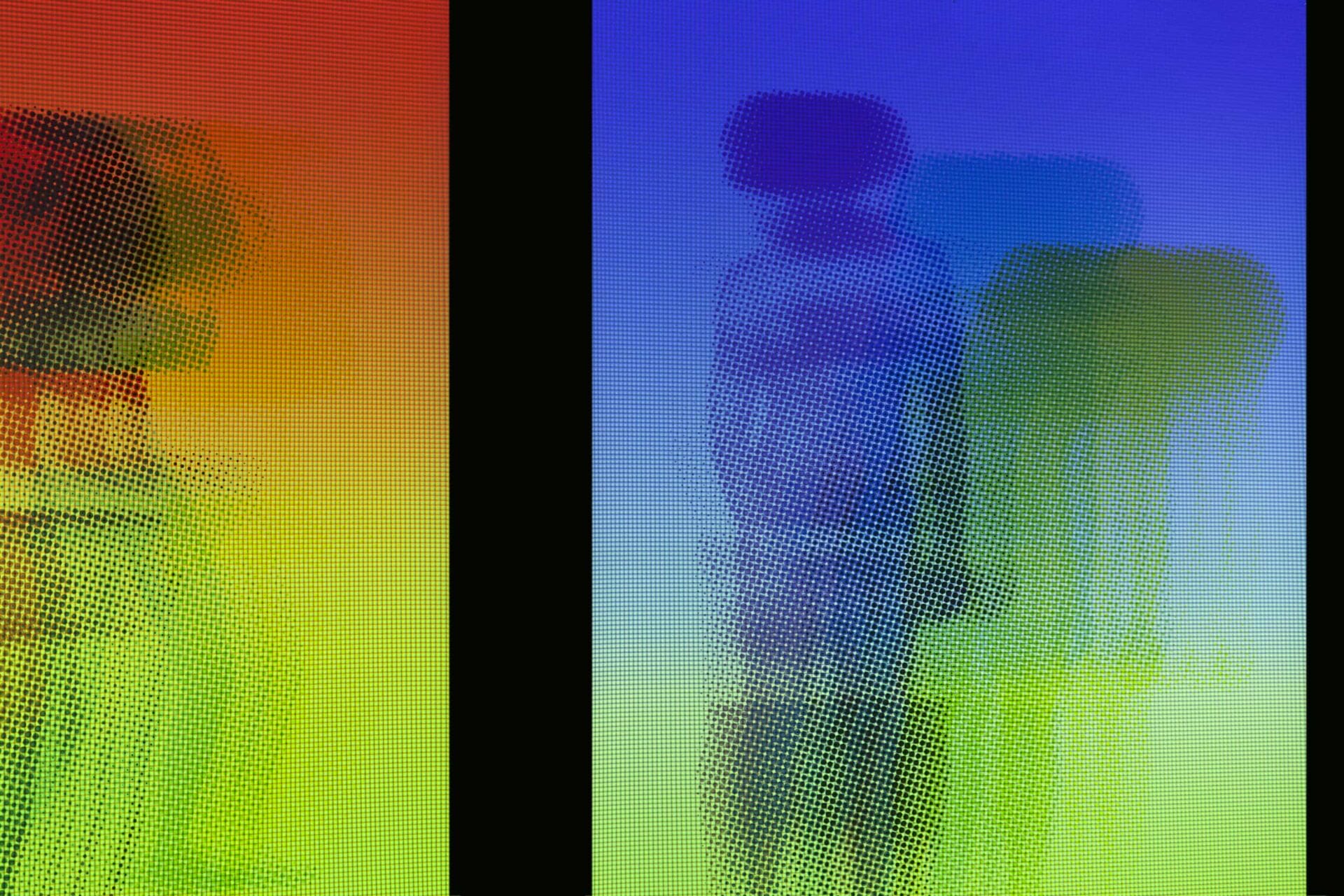 A lot of artiste use color for installation or architecture. I saw them transformed by color. I observed that some elements disappeared and others are revealed. I tried to put pictures in front of a video color projection to see what happen. I saw that element was changed.

– Paul Ceschiutti
Yes, it was a challenge! First of all it was necessary that the print color and video color work together. It was a long process because all printers don't do the same color and it was the same with the video projector. My second challenge was to compose the music. I never do something like that before and It was really rewarding! I compose the music of « Exposure » with three music note based on the Newton chromatic circle which associate color with music sounds.

– Paul Ceschiutti
Honestly, I've no idea, I tried a lot of different visual, each time with some different nuances and with different size of halftone Patterns. When we project a video, the projection was transformed into a kind of halftone pattern so I chose to create my visual in the same way. It's for this reason that we can see on the close view a lot points/circles.

– Paul Ceschiutti
About Paul Ceschiutti
Paul Ceschiutti is a young art director and graphic designer, currently located between Paris and Nantes in France. After having studied corporate design and visual conception in visual communication school, he launched his own studio in 2015. He develops graphic identity, print and digital content in various expression fields such as culture, fashion, music and business. He likes to characterize his work by a succession of experiments developing a singular, contemporary and meaningful identity. For each project, he creates a colorful world, mixing poetry and abstraction and he particularly care about layout and typography. You can find more of his works on his Behance profile or website.