Fidget Pen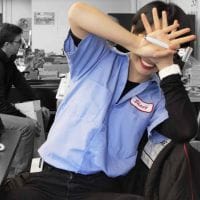 Fidget Pen allows for fidgeting without distraction — for both the user and people surrounding the user. Starting from market and user research to distinguish necessary and secondary aspects of a pen, the team designed a simple pen that provides fun, tactile feedback for the fidgeter.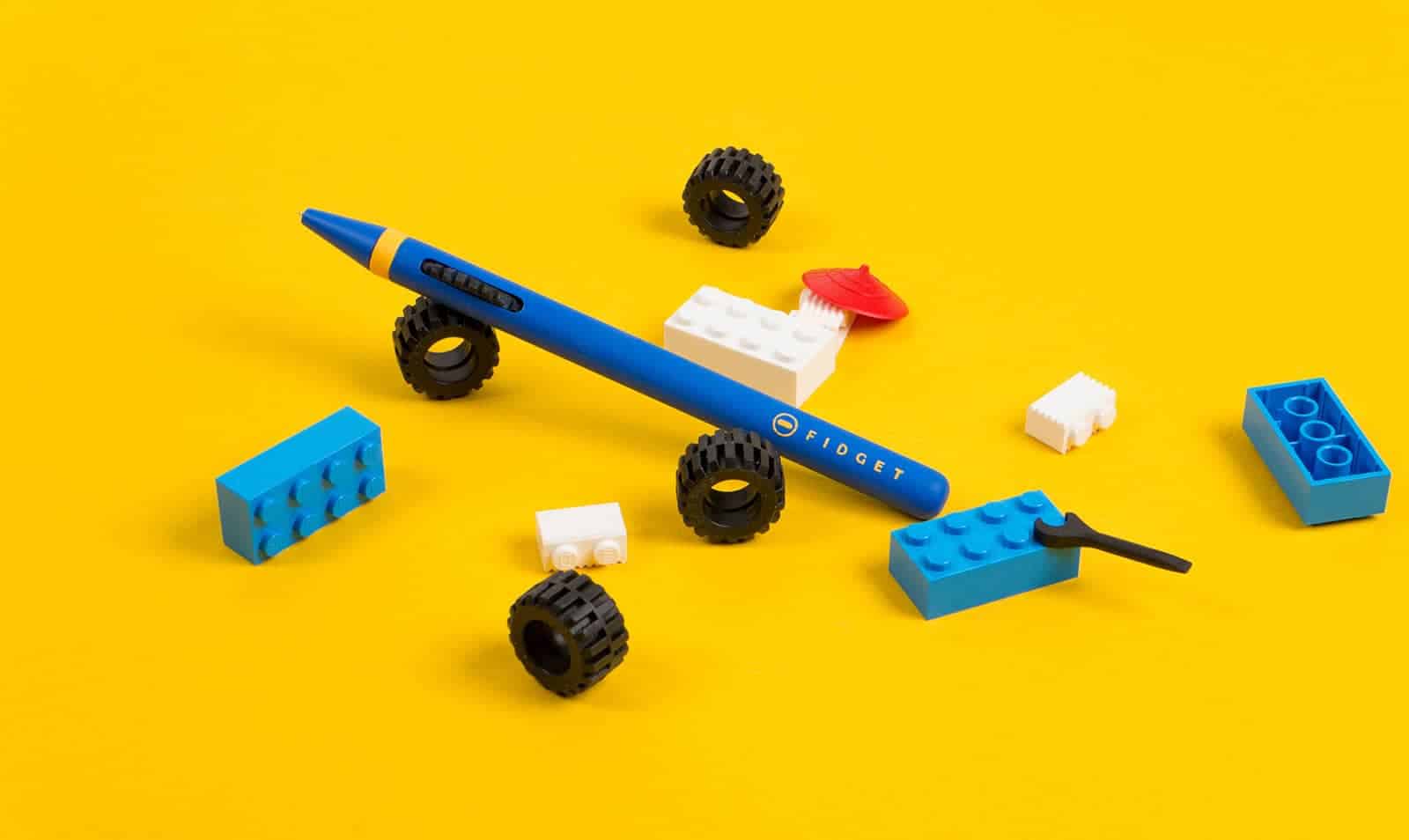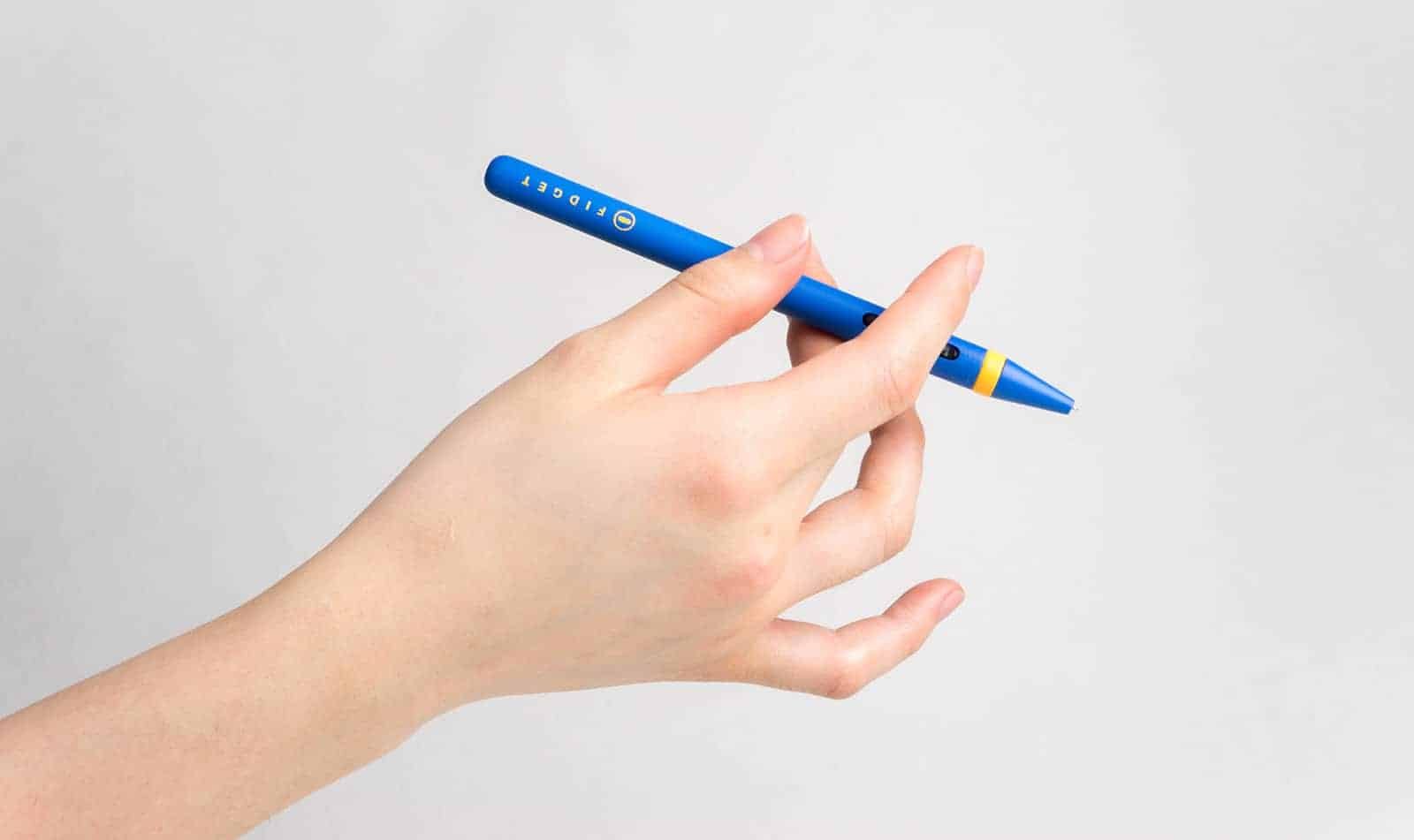 My team started with market research and user research around the RISD and Brown University campuses. We noticed that students have certain habits when using pens. Departing from how people grip pens, the focus of the research was on what people do with their pens when they are not writing. To compete with the existing pens in the market, the final product must have a distinguishable feature; thus the team decided to design an unobtrusive pen that does not hinder pausing activities but provides a way of fidgeting without disturbing people around the user.
The alpha prototype was modeled in Rhinoceros 3D and rendered in Maxwell Render, and created by hands with a metal lathe and a Bridgeport mill. The visible parts were made out of acrylic rods and tubes, and the wheel was cut out of Lego rubber wheel. The end product was masked and spray painted in matte coating.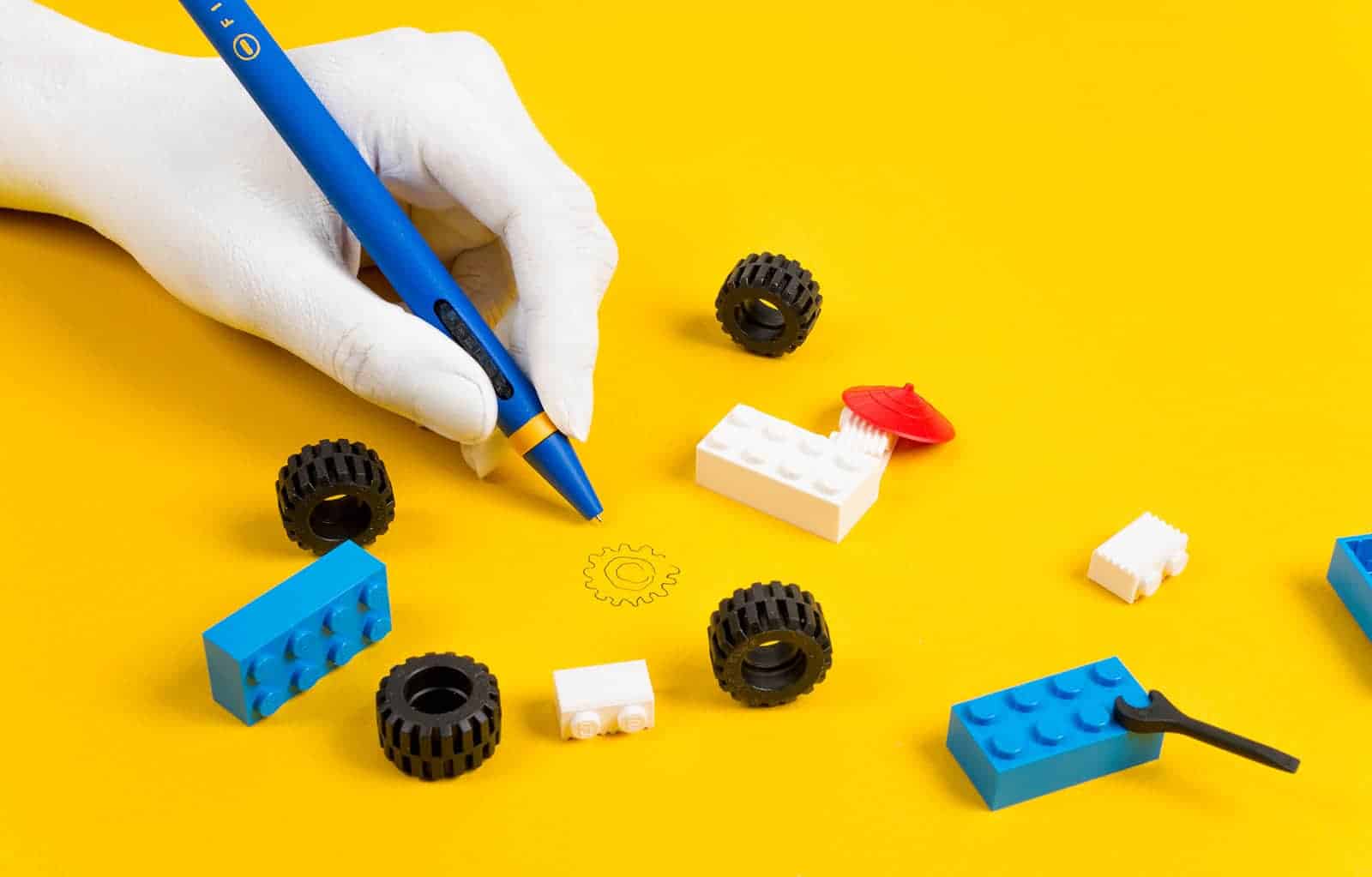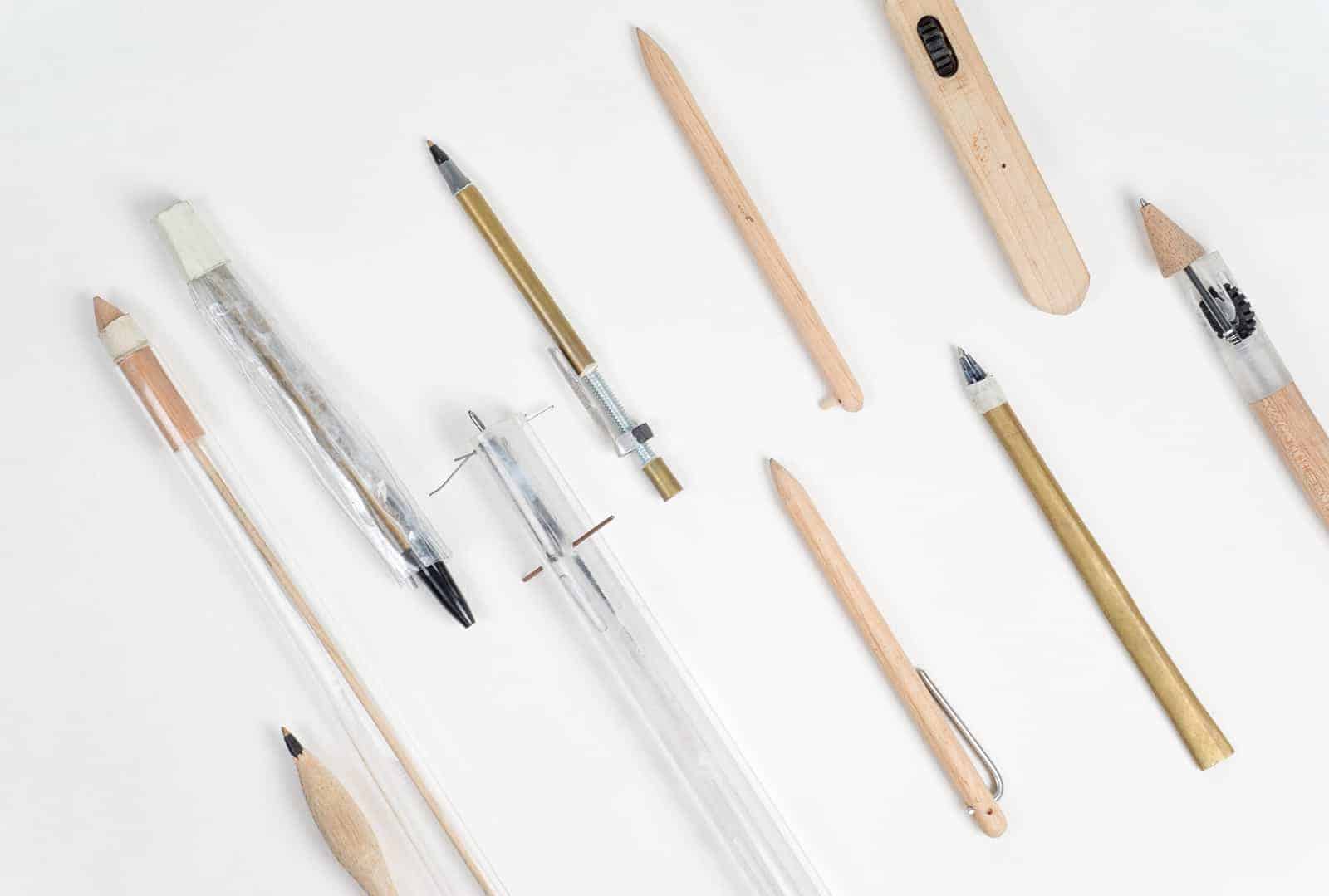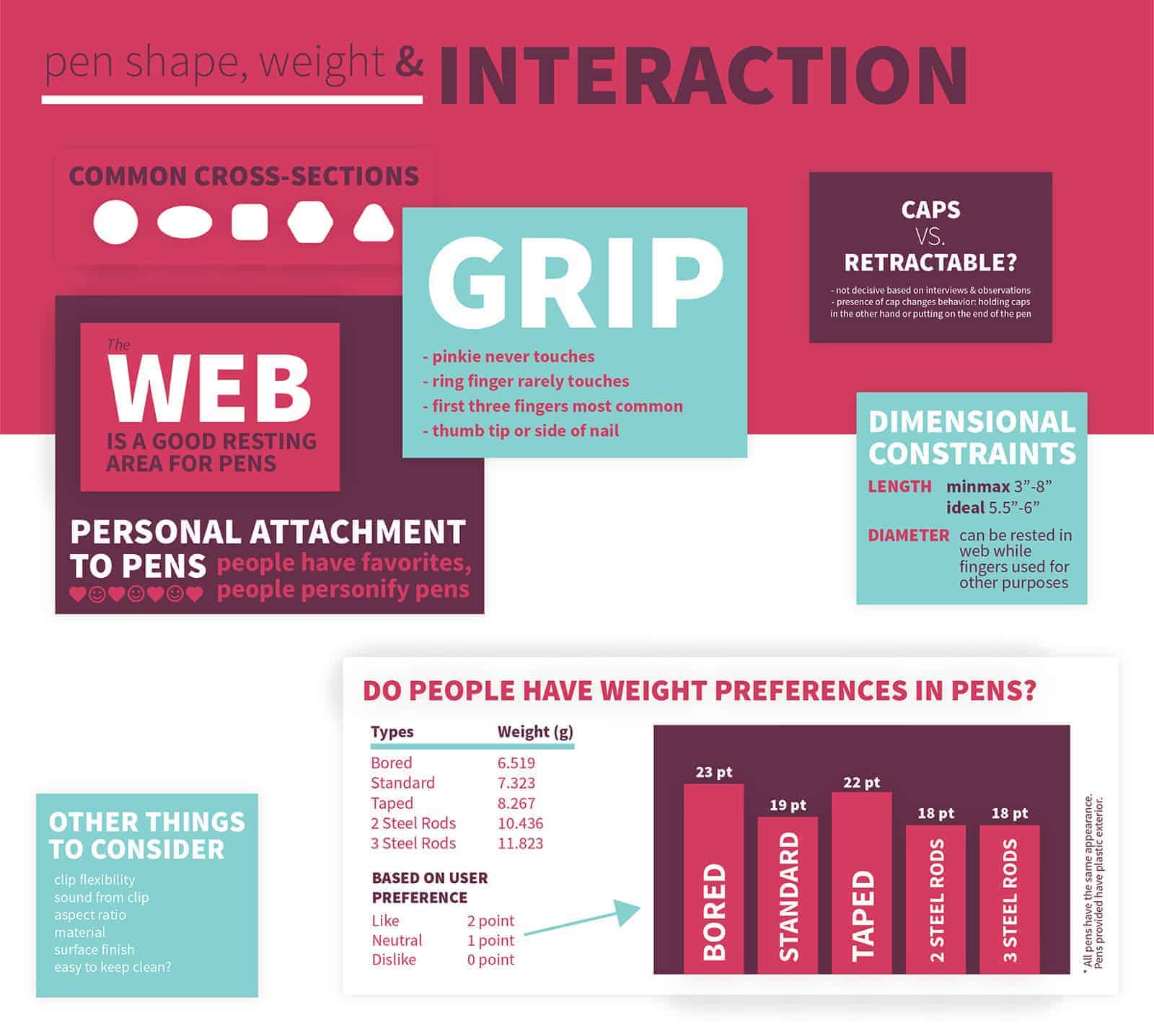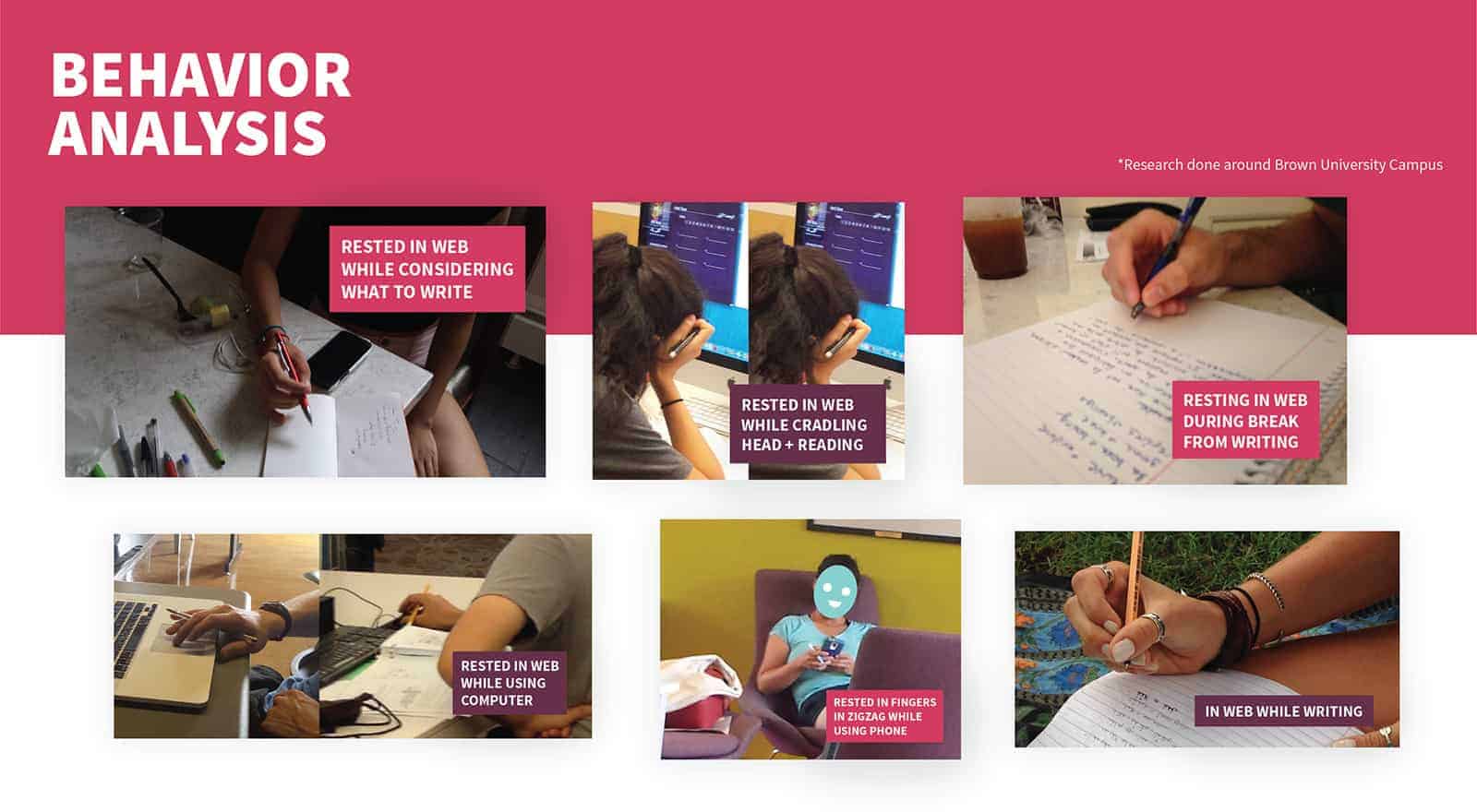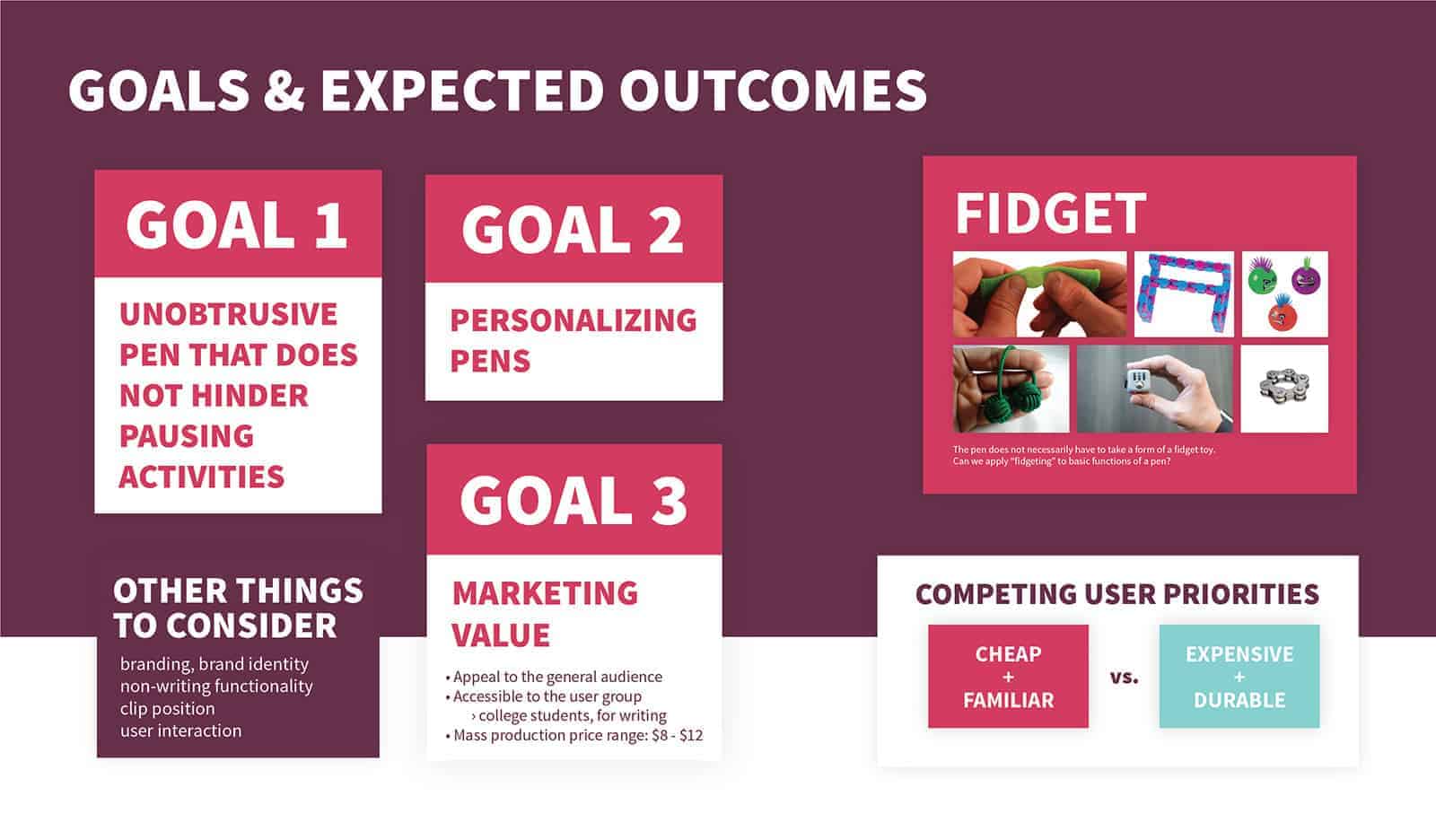 People enjoyed the colors and finish of the prototype. There was a lot of questioning about the white hand as I was moving around during the photoshoot. We learned to incorporate research into making quick mockups of possible solutions to what we set out to create.
This project was created in collaboration with J. Andrew Scanlan, Brown University Mechanical Engineering major.