How to survive from corona virus
How's everyone coping with the fear of corona virus?
Korea was one of the countries that were affected by the virus earlier in time and experienced the outbreaking number of confirmed patients recently.
They say it's important to keep your hands clean. As an illustrator, I wanted to draw something that people can find informative when they are outside, and therefore touching public facility is inevitable.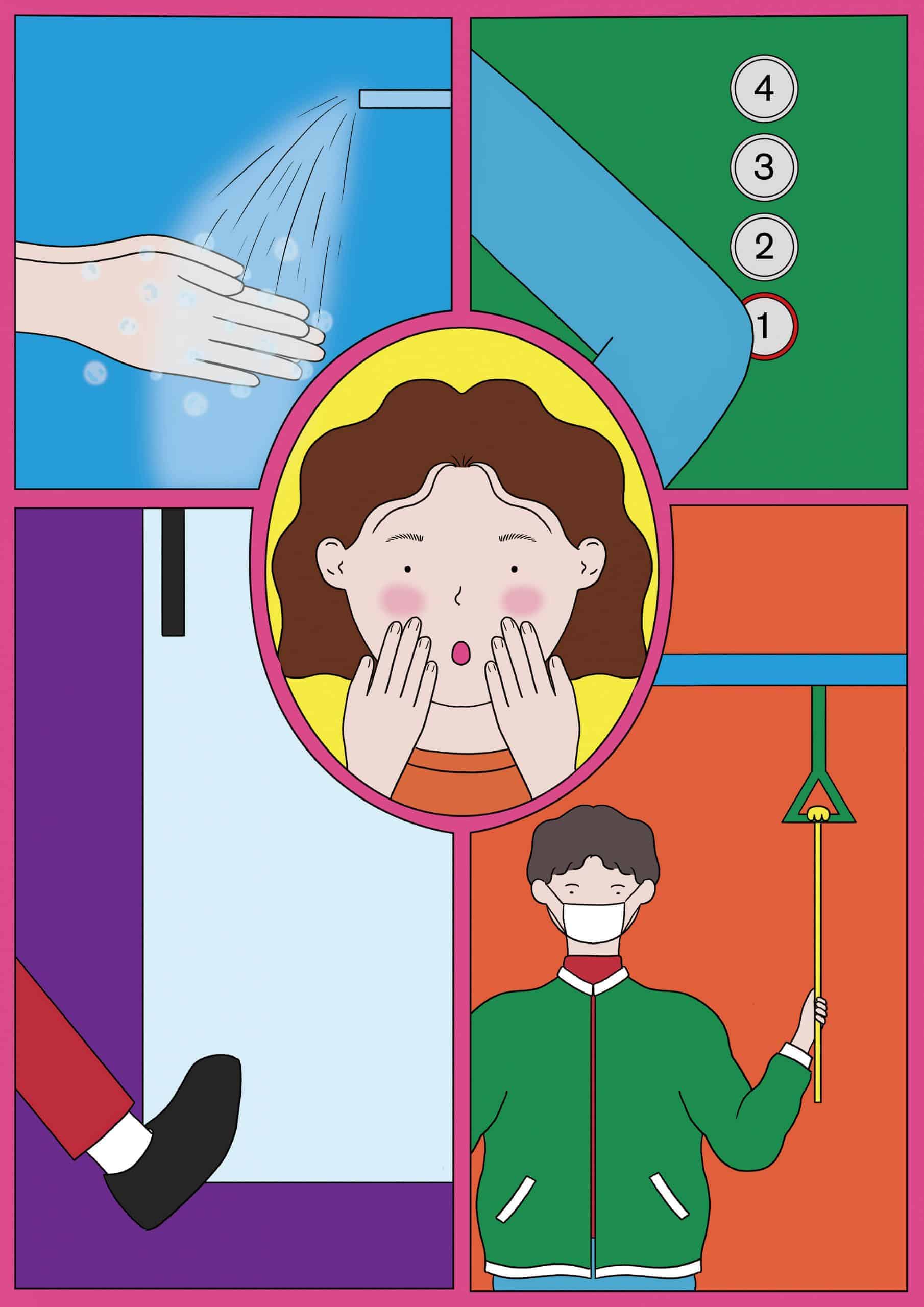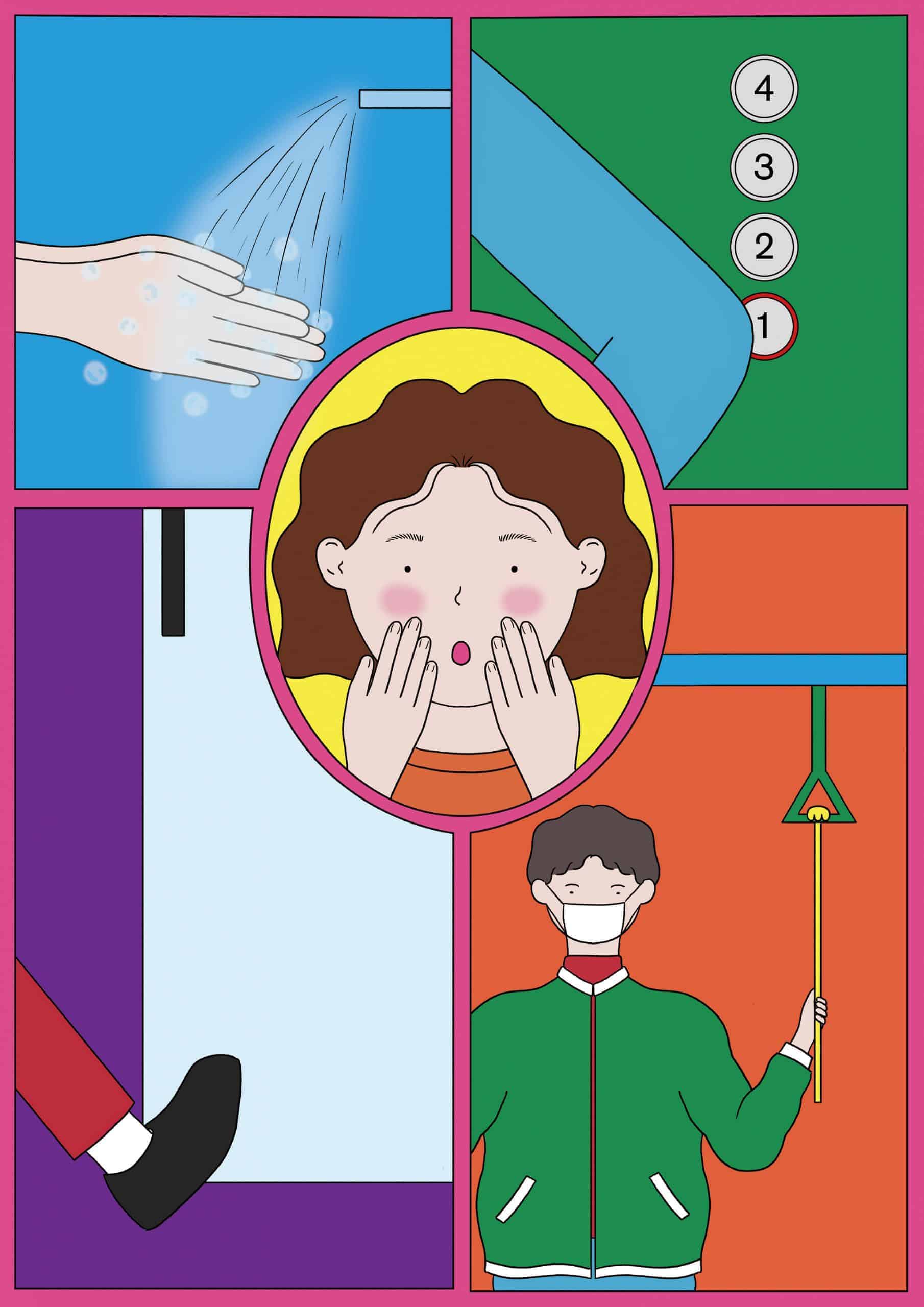 I noticed myself inventing my own way to avoid to touch any public things, which developed into an idea for drawing. In terms of drawing style, I used my drawing style - black line with colours. I used various colours for this drawing because I wanted it to appear witty and humorous, although corona virus the subject itself is heavy and serious.
I hand draw everything first with a pencil on paper. It usually starts with a very simple sketch, sometimes with some notes instead of drawing to write down ideas before it disappears in my head. Then develop, fine tune, and digitalise with Wacom tablet on Photoshop adobe.
People like my approach, witty and informative at the same time. They also liked the drawing because it dealt with a very timely subject, which I think is important when I as an illustrator try to communicate with the audience. Also it's relevant to global audience, which I think why people liked my work.
I like to tell stories through my drawings. I wish the storytelling reached to you!