IdeaPilates is the name of the Italian gym that Ale Giorgini made his designs for. He was invited by the gym owners to follow lessons in having sketches during the excersise. Let us take a look on how he created the designs for this Italian gym. Read on and enjoy!
I didn't know nothing about Pilates. I discovered that a lot of positions in Pilates take their name from animals. Than I've decide to mix the human body with the animal silohuette.

– Ale Giorgini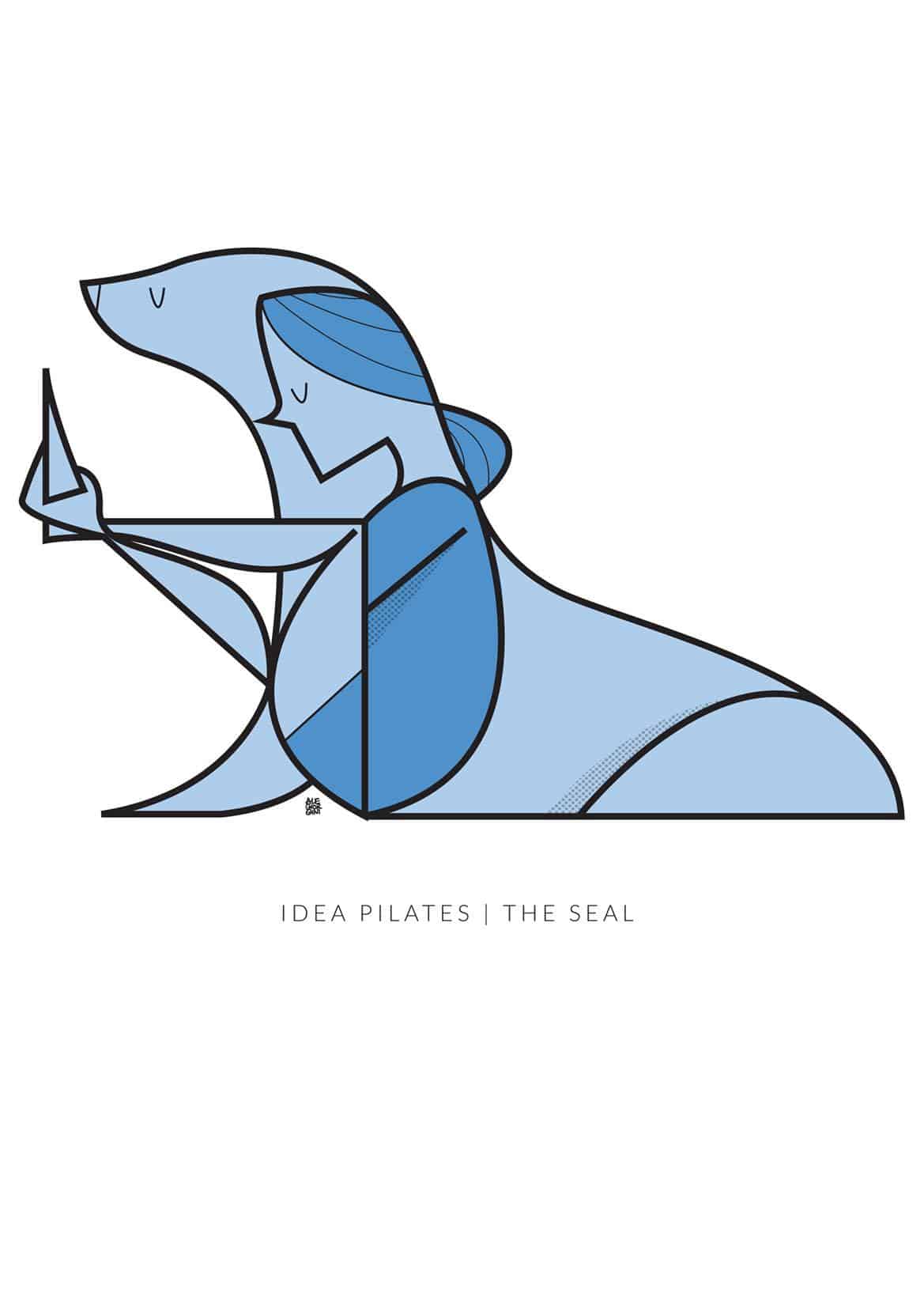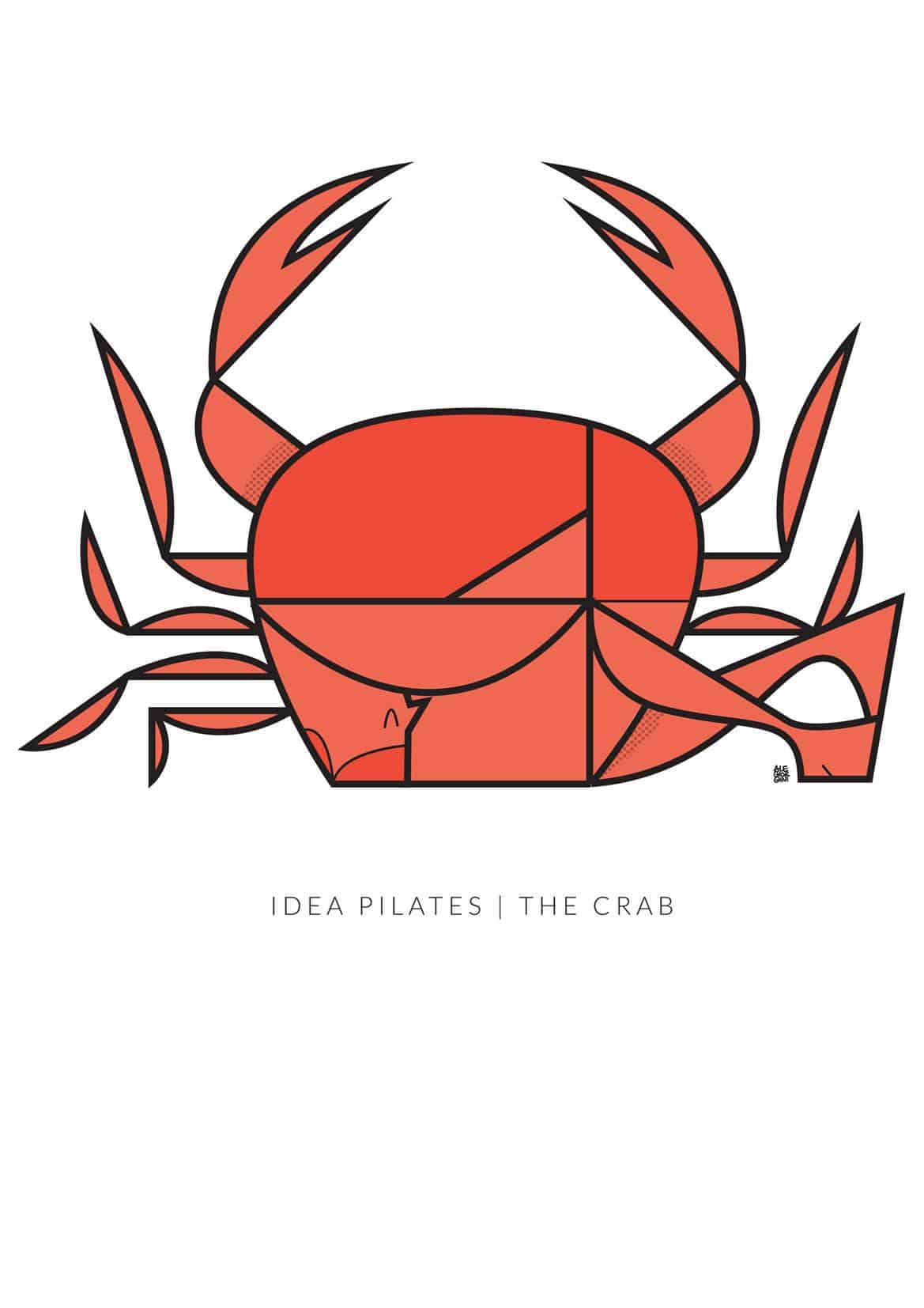 I had to make the positions "real", as you can find on Pilates books. So, melting animal and human bodies and keep the reality of the position was pretty hard. I had to sketch a lot, to find the right harmony between shapes and line.

– Ale Giorgini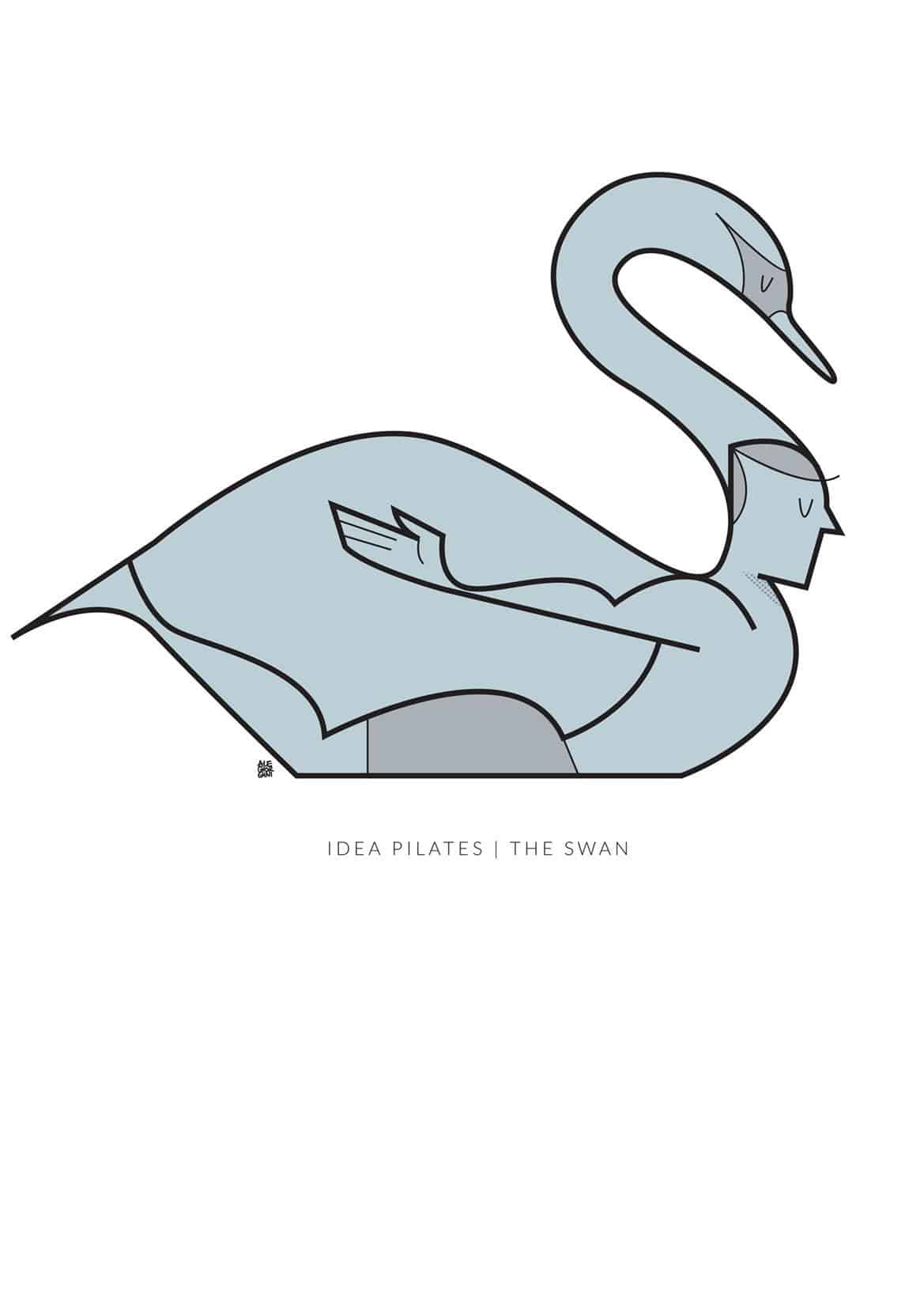 About Ale Girogini
Ale Giorgini is a bearded pizza lover. He has started drawing since he was little child and he still didn't quit. Over the years, he worked with many clients such as Jeep, Warner Bros, Boom Studios, Foot Locker, Wired UK, Fandango, Disney, Faber-Castell, Sony Pictures, Emirates, MTV, Gruner+Jahr, Mondadori, Il Sole 24 Ore, Focus Wild, Focus Junior, L'Espresso. He had participated in exhibitions all over the world such as in New York, San Diego, Sidney, Rome, Florence, Naples, Los Angeles, Milan, San Francisco, Portland, Melbourne, Wien, Zurich and his works are exhibited at the Hero Complex Gallery in Los Angeles and the Bottleneck Gallery in New York. Also, he is an illustration teacher at the International School of Comics. You can find more of his works on his Behance profile or website.