Julia Wagner visualisaztion project of a private home in Germany was specially created for the family with children. The design was developed for ARCHITEKTURBÜRO CHRISTIAN WEISE, Görlitz, Germany.Emphasizing customers preferences, the starting point of this project was development of design and choosing the spot for fireplace with wood storage. The shape and materials used for the whole fireplace area design were the inspiring point of the further process. It is the most important and attractive symbol in interior, which immediately captures the attention and gives the coziness and romantic spirit at home.
The whole space is visually divided into 2 areas with fireplace as a central element, which can be observed from multiple spots in the room. In order to keep spaciousness of the room and avoid unnecessary cluttering of the living area, steps near the fireplace and under the window were transformed into functional "benches". Design of the space combines Scandinavian and contemporary style elements with vintage objects. On the other hand, the main concept remains modern. The main challenge of the project was the principal requirement of customers to use both red and green palette, which are difficult to combine with each other. Therefore, neutral white and grey colors were used as a overall background, which would allow using suitable red and green tones in textile and print decor. Using monochrome palette as well as thin geometrical shapes of the lamps and transparent materials allowed to bring key objects to the foreground without compromising simplicity and airness of the whole space.
-Julia Wagner
The working zone was placed behind the fireplace to keep it unexposed from the main entrance. A number of lighting patterns allow choosing various combinations for different moods. Natural materials are dominating in this interior in order to add even more coziness and comfort. A wooden table consisting of 6 parts makes it easy to rearrange them according to the needs and transform the area into playground for kids.
-Julia Wagner
I like to work with modern style and direction using natural raw materials and also integrating latest innovations of material and interior. The combination of minimalistic forms, geometry and architecture that is exposed to space, light, contrast and emphasis is my favorite way of work. Functionality and aesthetics are main criteria for me. My idea is to bring comfort for people first of all, so that they could feel themselves surrounded by cozy interior reflecting their individuality.
-Julia Wagner
I get inspiration from masterpieces of architectural classics such as L.Mis van der Rohe, Richard Meier, F.L. Wright, Le Corbusier; contemporary masters such as Herzog & de Meuron, Sako architect, i29 interior architects, Karim Rashid, Philippe Starck, Marcel Wanders. Lately, I discovered great CGI Artists such as Artem Kupriianenko, Bertrand Benoit, Jurai Talcik, who inspire me in visualizations and the way they manage to present great designs. My creative process and work is often accompanied by ambient music. In my playlist, you can find my husband's Juri Wagner`s music as well as beautiful soundscapes and vocals of Sigur Ros, Efterklang, Mick Pedaja etc. I am also a big fan of animation movies in general and shorts of my best friend Inga Teder. Additionally, I get love photography, delicious food, France, nature and travelling.
-Julia Wagner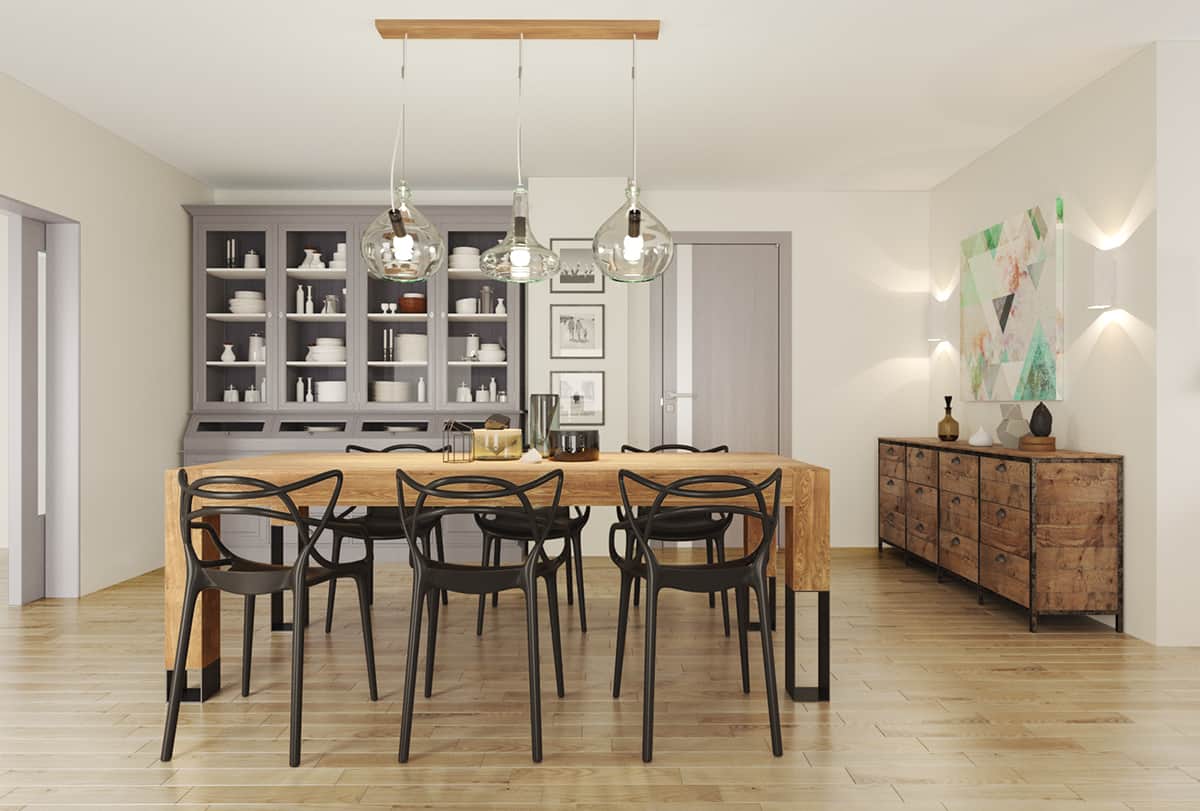 The main advice, which I always follow myself too, is continuous development as a person and as professional. Develop various skills in different directions, as you never know where you can find inspiration from. Believe in yourself and follow your aims. Never stop learning your own craft from different sides and angles. Dream and be decisive in certain moments. Reduce time spent in smartphones and look around, travel, absorb all the beauty and take care of your health.
-Julia Wagner
About Julia Wagner
Julia Wagner was born in Estonia (Tallinn) in 1986. She graduated from Euroacademy Tallinn in 2010 receiving BA in interior architecture. In 2013 Julia co-founded with Anton Veremeychik creative team of freelance designers in Estonia and Russia named Ohoo Design Lab. Together they create interior design for private and corporate buildings, design furniture and also create visualizations. In 2015, Julia completed the architectural visualization course in online school CG INCUBATOR by Artem Kupriianenko. She received there loads of inspiration and new set of skills. See more of his works on Behance.