KAPA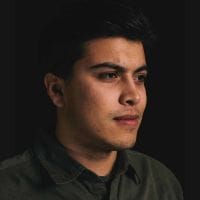 KAPA is a shoe care company that sell quality products that protect your shoes and extends the durability of them.
For this first phase of the project, I came up with a logo, color palette, and some stationery.
The packaging was one of the main parts that KAPA wanted to see as a minimalist one and very clean and simple, I also incorporate that same style to the stationary part.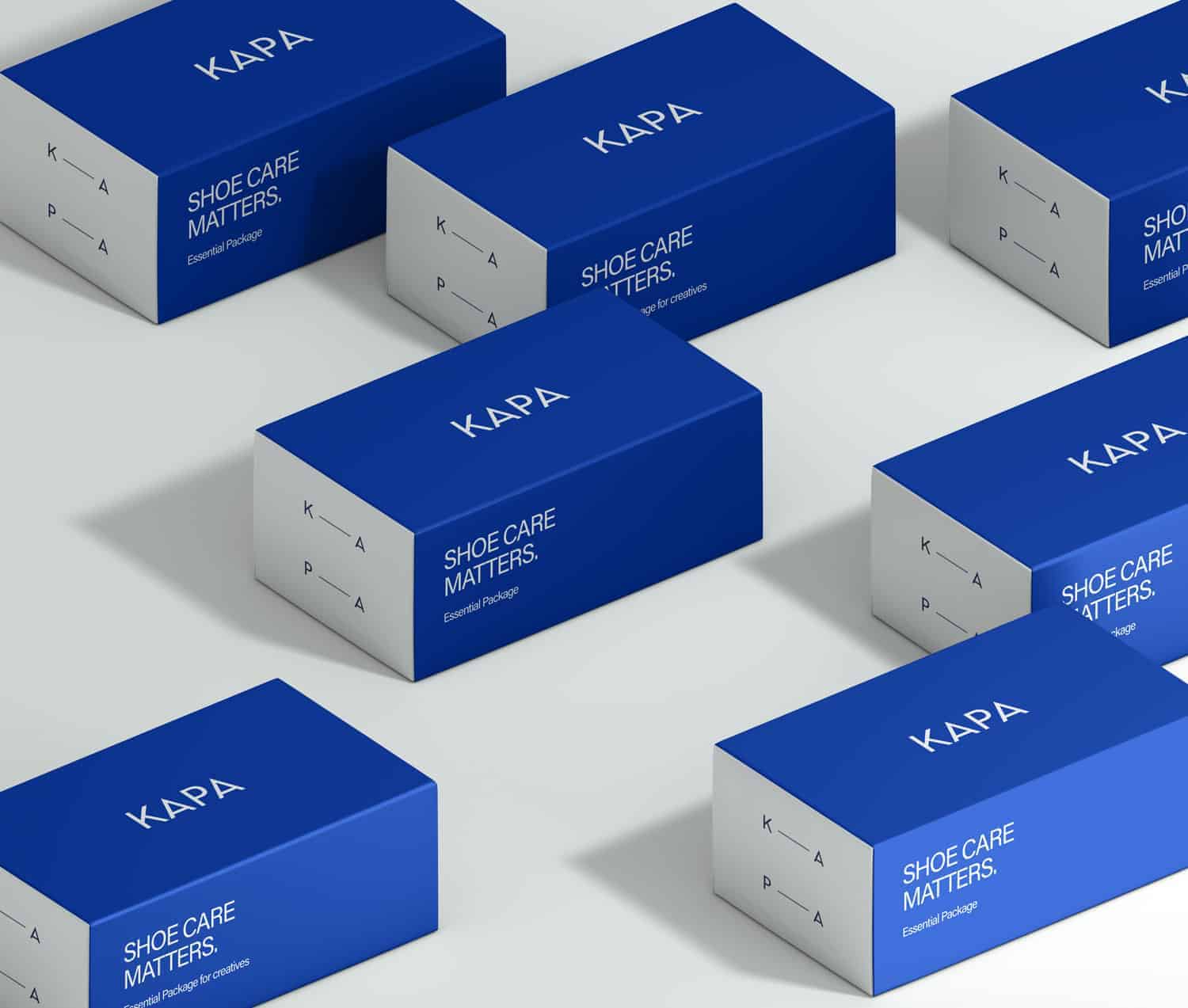 I didn't want to lock the company to one specific style of shoe since they work with all types of shoes, I chose the navy blue color as the main identity for the company to stay pretty standard and not go to the luxury or casual side.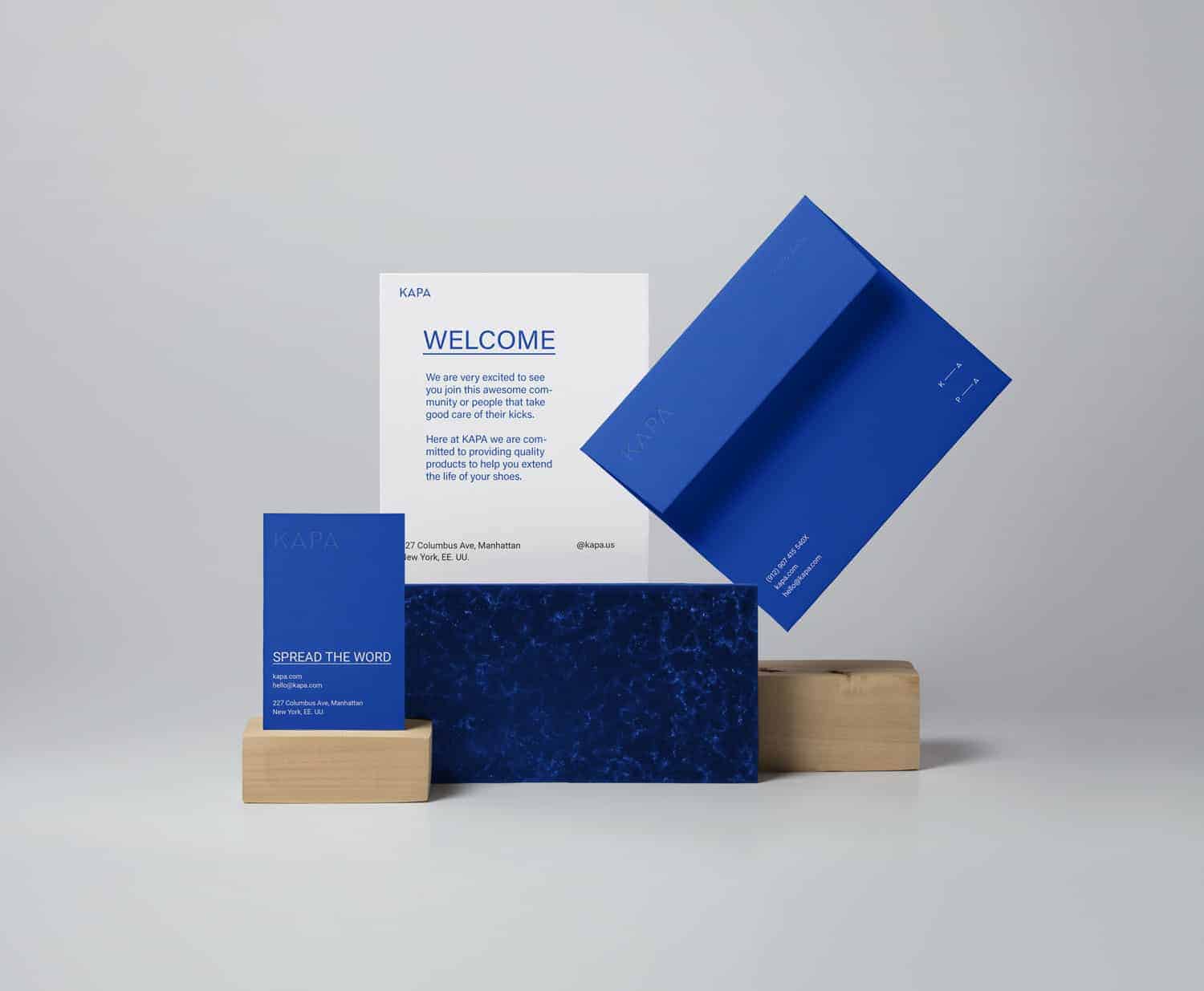 I sketch the whole identity on Vectornator on my iPad Pro, after which I took the vectors to Adobe Illustrator and finished polishing the type font.
I also used Adobe After Effects to animate the two logo version and give it some life.
People liked the colors and packaging since this is the first phase of the project is still hard to tell the whole reaction of people but so far people are liking it in the channels that it's been shared.
KAPA is an interesting brand wanting to give a good impression so working on their identity is challenging as it should always be to provide some quality work.